Making Merry
Boasting both Big Easy flair and old-school Montrose neighborhoody charm, new Eugene's is a must-hit for the holidays.
Leah Wilson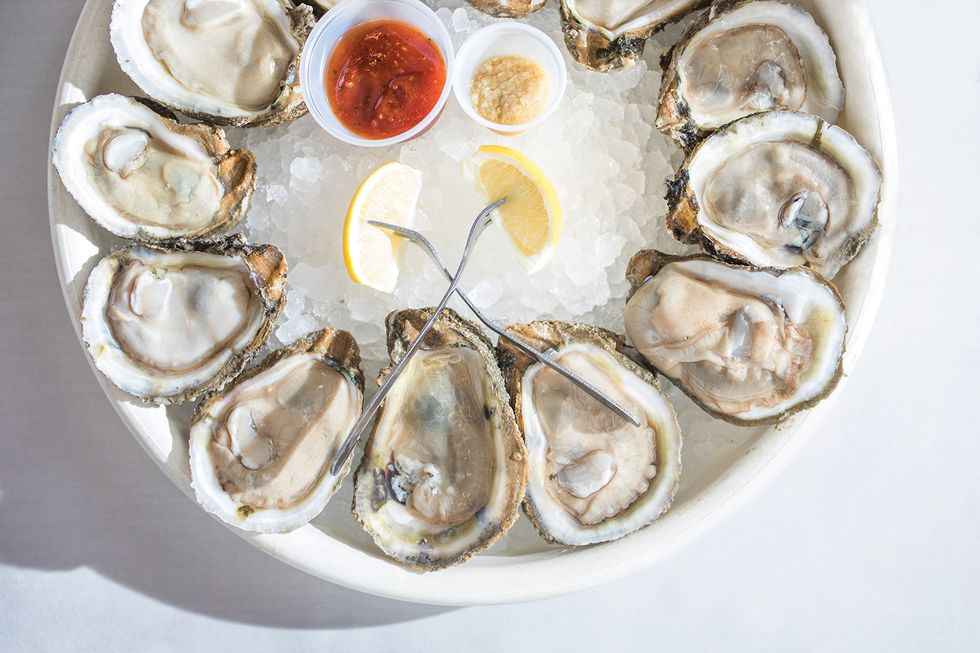 One of Houston's most famous purveyors of rich regional food has reappeared after a brief hiatus — in one of Houston's most old-school neighborhood spaces. Just in time for the holidays!
---
The former Danton's on Montrose Boulevard, a bastion of traditional preparations of seafood and steaks that packed in chatty regulars nightly, has reopened as Eugene's Gulf Coast Cuisine in the cozy environs of the beloved former Mockingbird Bistro, on a residential corner of Welch Street, on the western edge of Montrose that some folks swear is actually River Oaks. And so far, says owner Kyle Teas, who named the new place after his dad, it's been a runaway hit, with big crowds breaking down roughly 50/50 between the old Danton's faithful and the former Mockingbird set from down the block.
The menu and the gold-gilding-happy space itself — the latter currently festooned with even more glittering regalia than usual for the Yuletide — call to mind the best old family-run haunts of New Orleans. (One feels nearly naked without a tinkling bourbon drink in hand.) Which is funny, since neither Teas nor anyone in his family orbit is from the Big Easy. But try telling that to the sautéed Shrimp Kyle with lemon and garlic and Parmesan bread "for soppin'," says the menu. Many of the best apps and entrees make use of similar combos of butter, garlic, acid and fresh Gulf goodness; many others are straight from Louisiana lore, as in Red Beans and Rice, the spicy seafood stew called Courtboullion, and oysters baked on the half-shell with cured tasso ham and, again, garlic butter.
It's easy to predict that enjoying a festive holiday meal at Eugene's may well become a new holiday tradition. Who could argue that a luxurious seafood feast, in a festive room packed with revelers, isn't in the spirit?
Food+Travel