Show Touting Cool New Landscapes of Heights, Midtown and Other Houston Locales Coming to Archway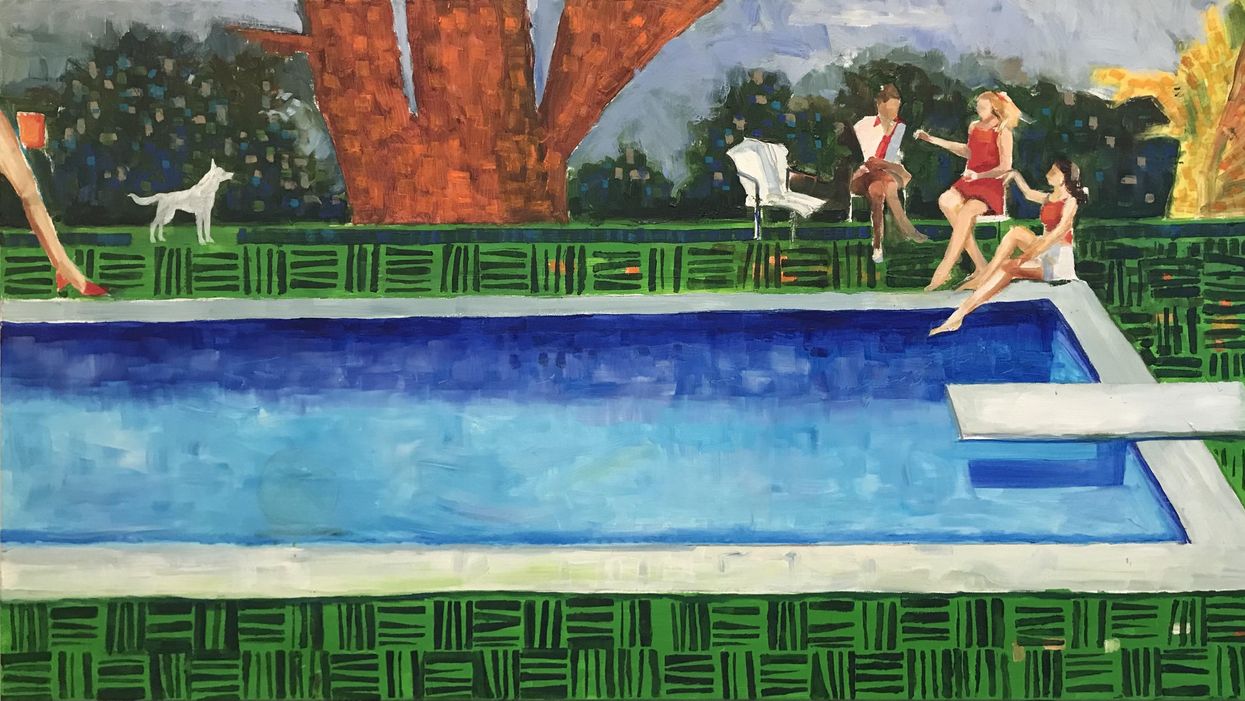 A NEW EXHIBITION of oil paintings by Houston-based artist Margaret Miller, and set to open in August at Archway Gallery, includes highlights colorful locations from the Houston area.
---
The new works are in a series Miller, who spent 30 years as a print and web designer for ExxonMobil before making the creation of fine art her full-time gig, calls the show Broken Landscapes. It has evolved, she says, from the isolation of the pandemic, and her reflections on social justice movements of late. The artist, tense and nervous about the state of the world, started her new series last year by painting four small pieces to calm her nerves before moving on to landscapes of Houston locales like the Heights, Midtown and Memorial Park.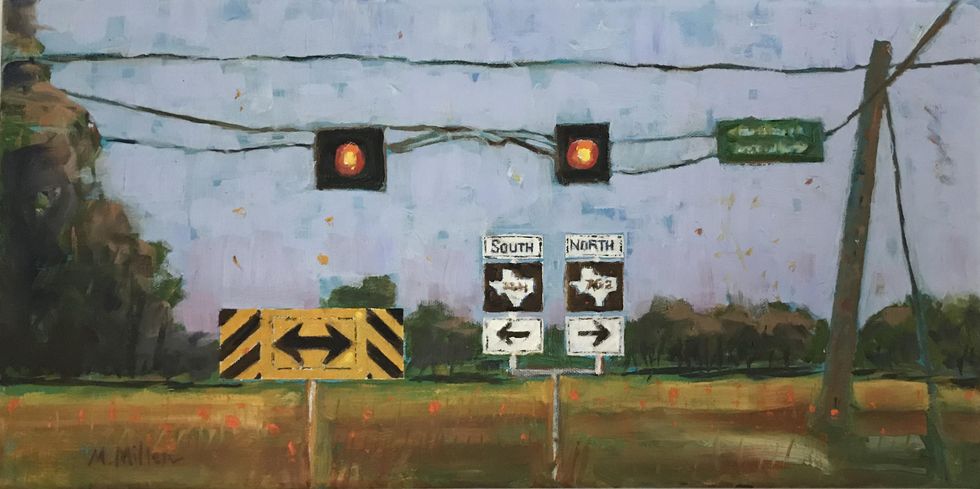 "Road Less Traveled"
"I decided to paint as I did when I was in high school — a house and a tree would do, only Texas-style, because that is where I have lived most of my adult life," said Miller, in a statement. But then the death of George Floyd happened, and Miller's thoughts became preoccupied with issues of social justice.

"It seemed to me that the world was shattering, breaking apart and reforming before my eyes — hopefully, reforming in a better, fairer, and more equitable way," said Miller. The breaking apart of the artist's world led her to begin experimenting with a technique of breaking apart the paintings in the series without trying to resolve how they would all fit together as a cohesive whole, hence the exhibition's title.
While some of the paintings in the series are moody, like a sullen, black-and-ochre-hued painting of a tree-lined body of water somberly titled "Fall Reflections," other paintings in the series, like a cheerily hued piece titled "Pool Party," offer reflections on the vibrancy of daily life — even during a pandemic.
The exhibition, which deftly explores the menagerie of feelings we now know we feel during a pandemic — feelings like loneliness but also thoughtfulness, whimsy and hopefulness — opens on Aug. 7 and will be on view at Archway through Sept. 2.
Art + Entertainment