Memories of Mexico
Starring in HGO's new Christmastime production 'El Milagro del Recuerdo,' Cecilia Duarte explores the meaning of home for the holidays.
Ashkan Roayaee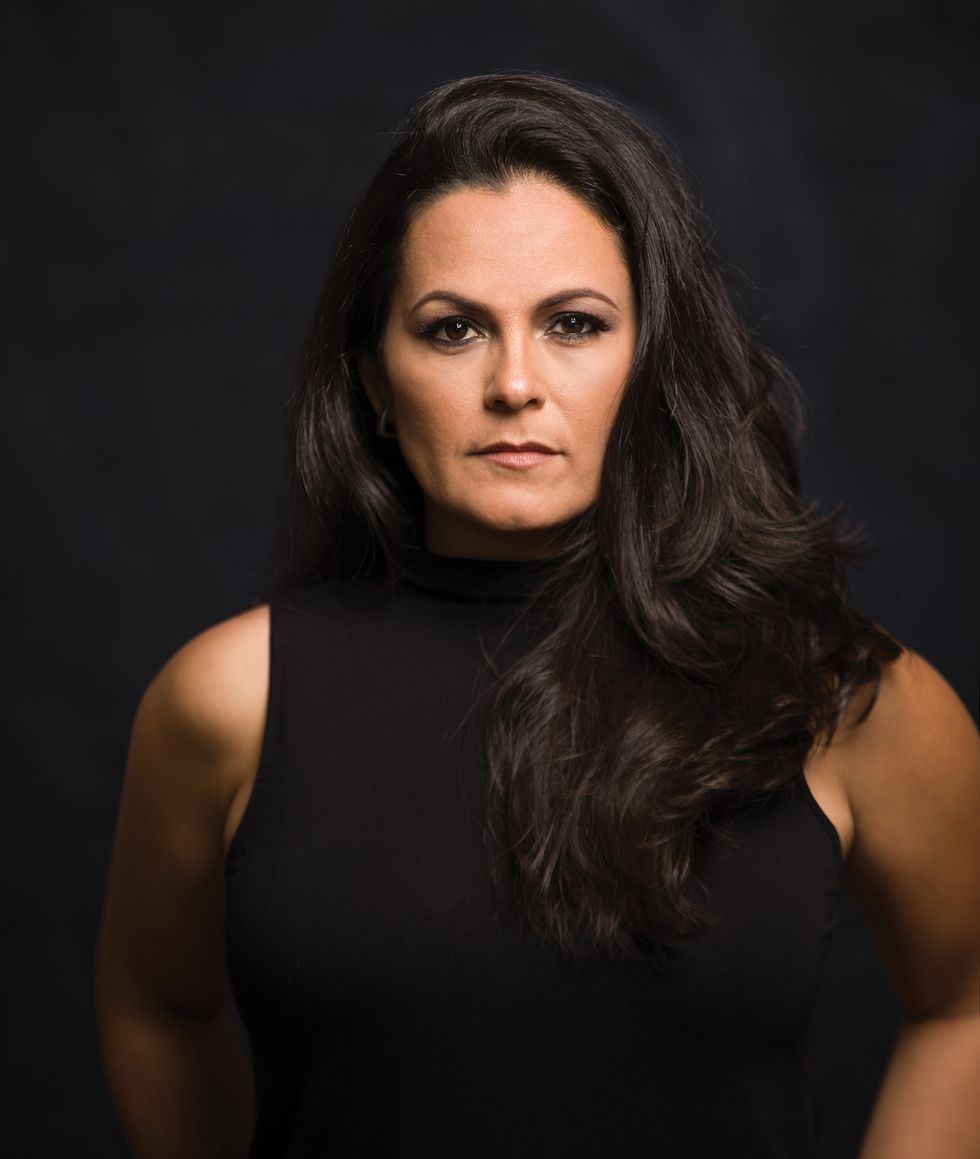 In his classic Christmas tune, Perry Como sings, "There's no place like home for the holidays," pulling at the heart strings of even the greenest grinches among us. Mezzo-soprano Cecilia Duarte captures that sentimental longing in the leading role of HGO's world premiere El Milagro del Recuerdo/The Miracle of Remembering, Dec. 5-22. A prequel to Cruzar la Cara de la Luna, the Mexican-American immigration story that debuted at HGO back in 2010 and was the world's first mariachi opera, this new production takes a nostalgic trip back to the Velásquez family's final Christmas in Mexico before they brave the journey to a new life. It's a lively and touching tale, backed by both a full mariachi band and traditional orchestra, that asks questions about the meanings of family, home and the holidays.
---
Like her character, the strong and determined Renata, Duarte, 41, was born in Mexico. As the youngest of five — and the only girl — she learned to stand her ground at a young age. "Everybody thinks I was the little princess of the house," she says with a grin, "but I played all the games, learned how to defend myself, and was the champion of marbles." Her childhood home, in the state of Chihuahua, was also very musical. Her grandparents were cellists, pianists and singers; her paternal grandmother was the first female student of the Conservatorio Nacional de Música in Mexico City. 
Duarte went to art school as a child, but didn't start formal opera training until she was 20. "I've always wanted to sing, but it wasn't until I came to Houston that I started to find my way," says the star, who moved to Houston in 2004 and performed with the HGO chorus for five years. Her breakthrough came in 2010, when she was asked to collaborate with composer José "Pepe" Martínez, who has since passed away, on Cruzar. 
"It's a story about home and family, and the human side of immigration, but it resonates everywhere," she says. "We have all left home, maybe for college, a marriage, or maybe to move to a new country. So we ask, where is home? Is it where a person is? Is it where a house is built? Is it where your loved ones are?" 
 Milagro, composed in Pepe's memory by his son Javier, asks the same questions. It's set on Christmas Eve, when "audiences will see the family up close, before Renata has to make hard decisions, back when things seemed simple and easy," she says. "When we think holidays, of kids playing and dancing and singing, we yearn for the past." 
Duarte herself shares a four-year-old daughter with her husband, who is from Spain. "We are truly living the immigrant experience, and our daughter is surrounded by children from all races and backgrounds here in Houston," says the singer, who also joins Mercury chamber orchestra on Dec. 7 for its ¡Christmas Fiesta! show. "In Mexico, we cook the turkey for Christmas, and we celebrate Three Kings Day, but we'll also drive to see the lights in River Oaks and take Julia to Zoo Lights. We love teaching her about all these traditions." 
Art+Culture