Legendary Heart Surgeon Honored at Sunny Med Center Cocktail Party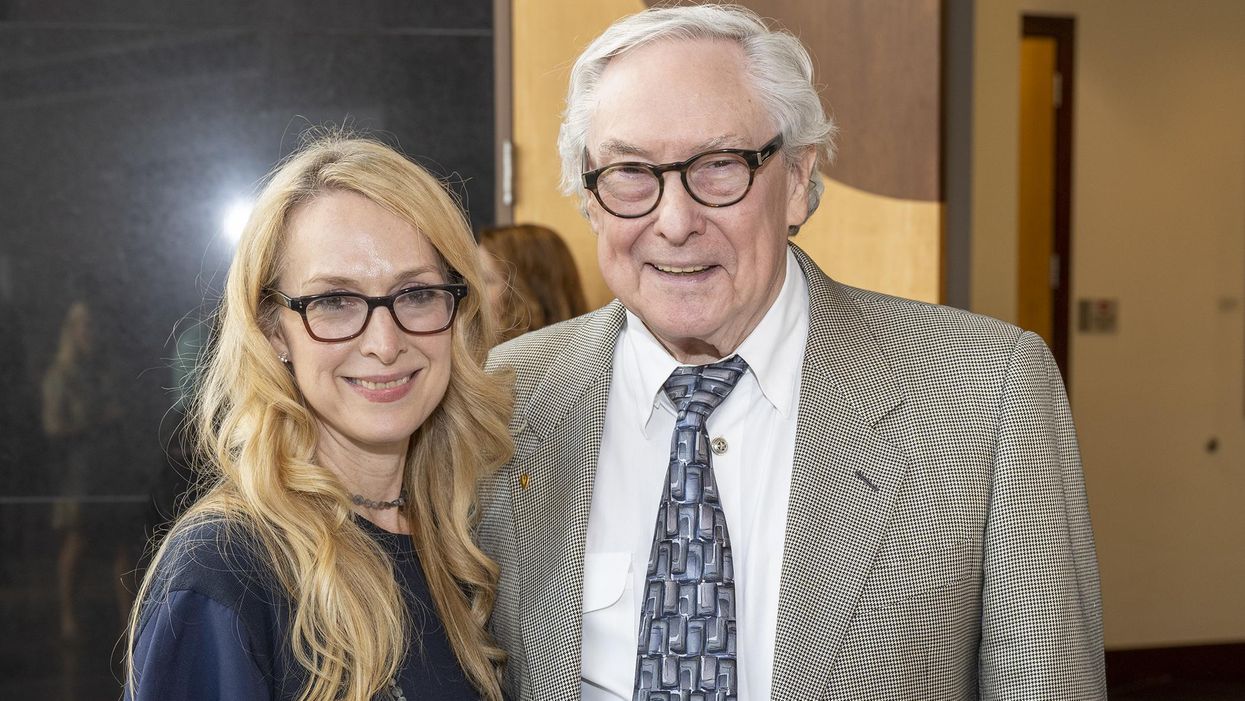 AT A SUNNY cocktail affair in the soaring Ansary Atrium of the Denton A. Cooley Building in the Medical Center, one of Houston's most accomplished docs recently joined an elite list of all-star heart surgeons including Michael DeBakey and Denton Cooley himself.
---
O.H. "Bud" Frazier was honored at the event, hosted by the Texas Heart Institute (THI) at Baylor St. Luke's Medical Center, as the recipient of the illustrious 2021 Scientific Achievement Award from the American Association for Thoracic Surgery. DeBakey and Cooley were honored with the same prize in 1999 and 2000 respectively.
"It is an honor to join two of my mentors, Drs. Cooley and DeBakey, in receiving the Scientific Achievement Award," said Frazier. "Any award that includes even one of them, let alone both, among its recipients is one that anyone in the medical field would feel immeasurable pride in receiving."
According to a statement from the event's organizers, the award was established in 1994 to honor "those who have achieved scientific contributions in the field of thoracic surgery worthy of the highest recognition that the association can bestow." Frazier's work in various advances in heart surgery are said to have saved thousands of lives.
"For more than 40 years," the statement said, "Dr. Frazier has been dedicated to improving the treatment of severe heart failure and advancing heart transplantation and artificial devices that substitute or assist with the pumping action of the human heart." Among many other innovations and inventions, Frazier in 2011 implanted the first successful "continuous-flow total artificial heart," it was noted.
Guest included included THI President and CEO Joseph Rogers, THI Medical Director Emerson Perin, THI Center for Women's Heart and Vascular Health Director Stephanie Coulter, THI Cardiomyocyte Renewal Laboratory Director James Martin, THI Vice President of Research Darren Woodside, St. Luke's Health CEO Doug Lawson, dozens of other physicians, and journalist Mimi Swartz, whose 2018 book Ticker covered Frazier's career and chronicled the long and arduous history of advances in cardiovascular surgery.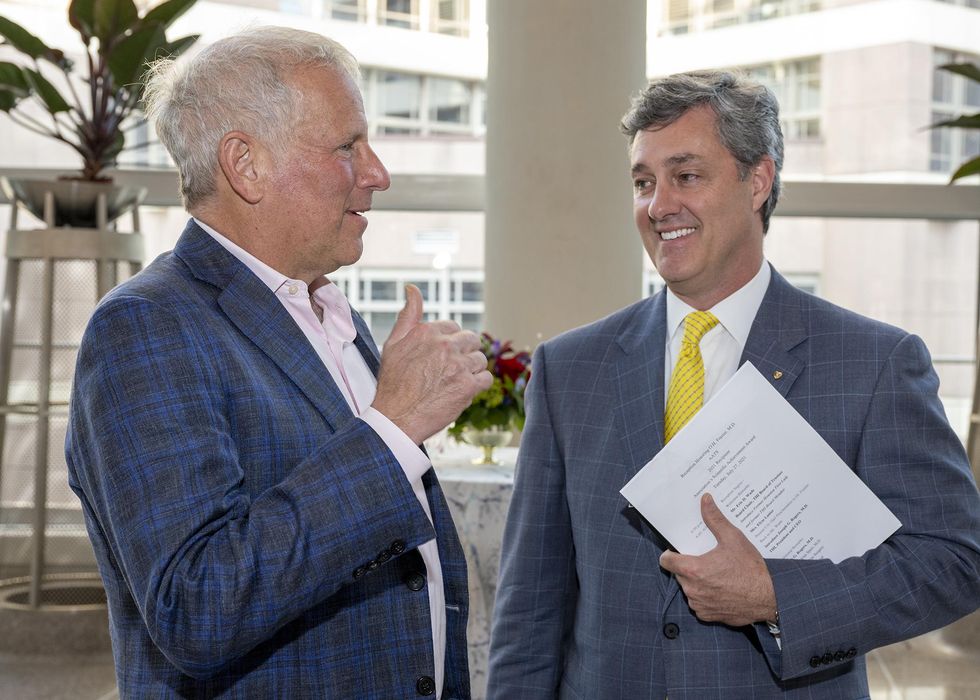 Dr. Billy Cohn, Eric Wade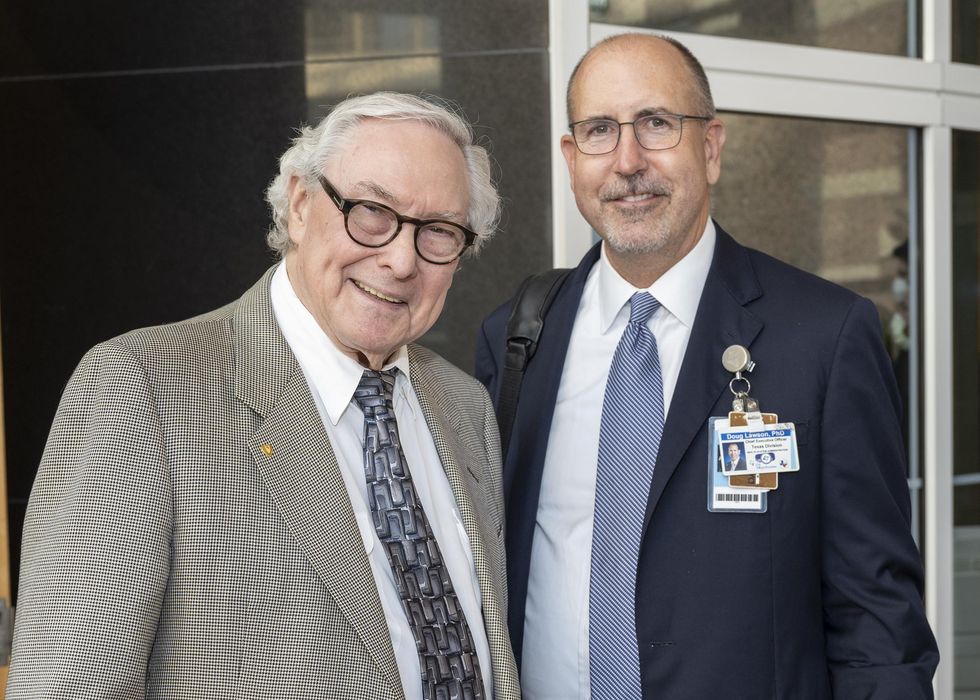 Dr. O.H. Frazier, Dr. Doug Lawson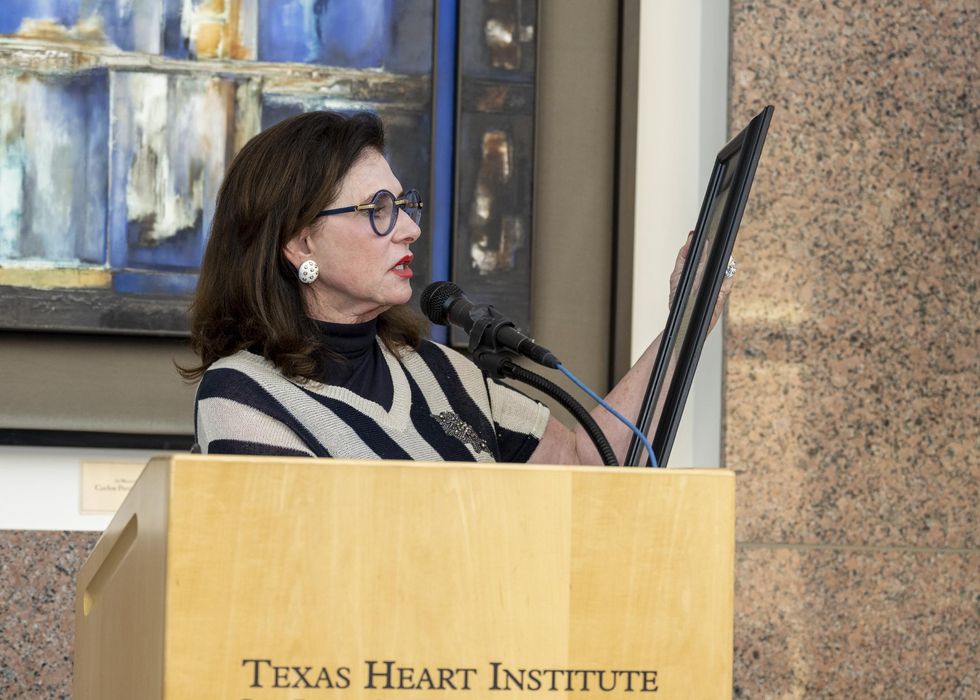 Elyse Lanier presents the City of Houston Proclamation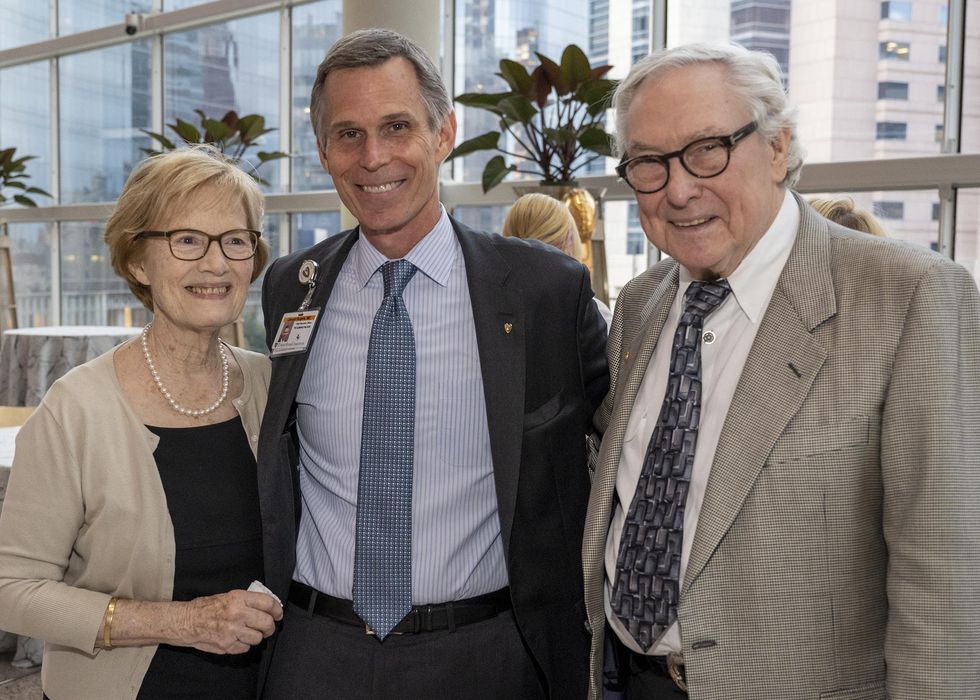 Rachel Frazier, Dr. Joseph Rogers, Dr. Bud Frazier
Related Articles Around the Web
Parties