Phase Two
Now happily married, but still channeling sweet sorrow in her lovely lyrics, one of Houston's coolest crooners is ready for a big year.
Julie Soefer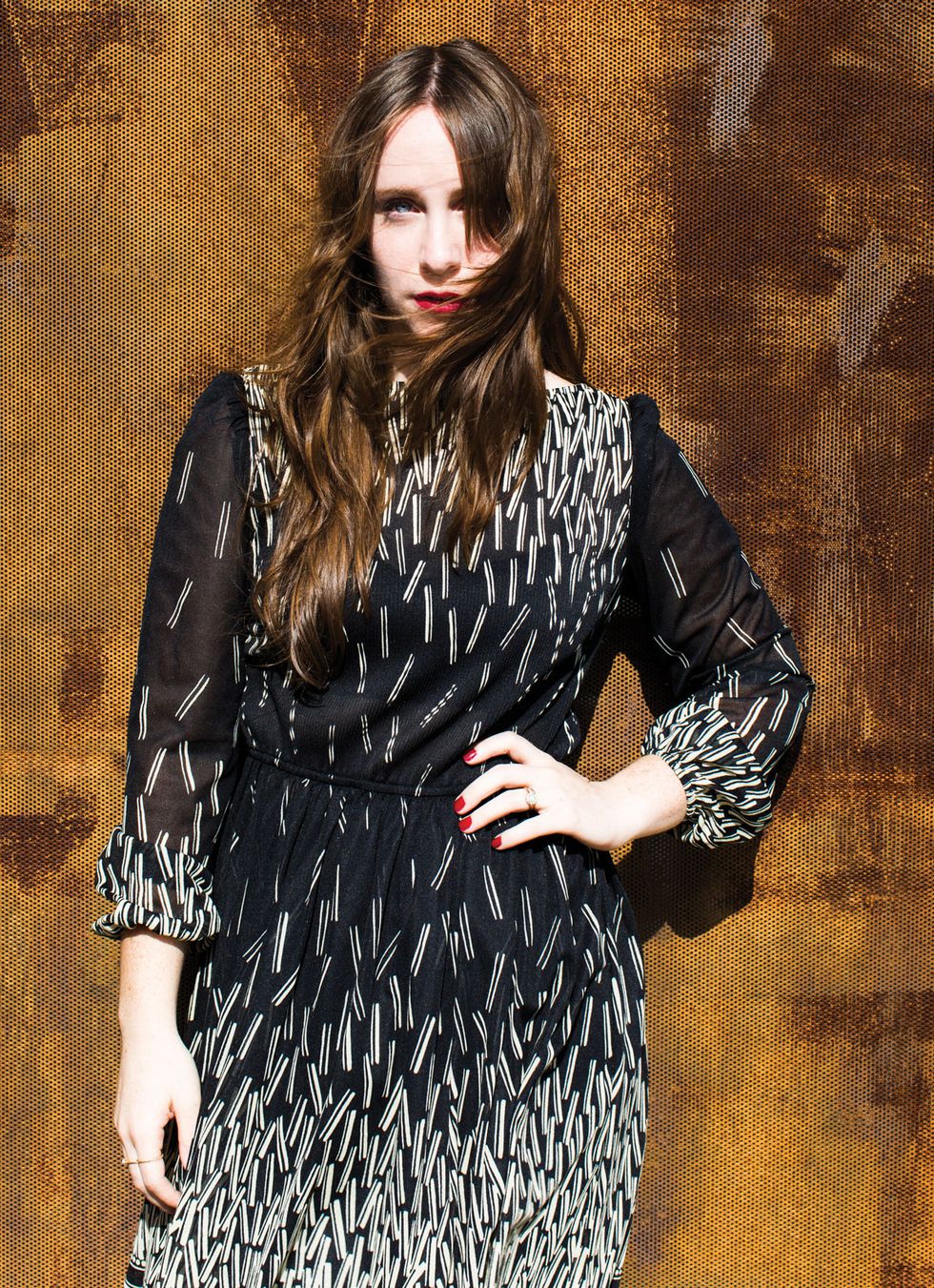 THE PAST FEW MONTHS have been busy — and happy — ones for Haley Lynch née Barnes, 26, who's destined to be a major player in the local music scene in 2017. Her first full-length album under the moniker of Dollie Barnes, a '60s- and '70s-inspired indie-rock band, dropped this January. And that's just the beginning.
---
The former Buxton member has also gotten hitched to her longtime bandmate Tom Lynch — who plays guitar in Dollie Barnes alongside a rotating cast of top-tier local musicians that includes members of Robert Ellis' backing band — and helped finish recording an album for Vodi, a new indie-rock band her husband fronts. In the latter, she plays guitar and provides background vocals.
"It's really awesome because if we weren't playing in each other's bands we wouldn't really get to see each other," says the Houston native of her new work/life situation.
But before she coupled up with Tom, the quirky singer was in another relationship that didn't have such a cheery ending — although it did provide ample material for her sweetly melancholy album for Dollie Barnes. "The record is titled Caught in a Phase, and it's simply about that — being stuck in a certain part of your life, but knowing there's more to come after you get through it," she says.
In "Taking All Day," one of the standouts on the 11-track album, Lynch sings in her honeyed voice: "Losin' track of the days/there's nothing left that wasn't blown away/so go and take all you need." The lyrics are heartbreaking, but her lullaby voice provides a comforting feeling. "It's pretty moody," she says of the new record, "but I would hope that there's at least a little bit of hopefulness in it."
Art+Culture