Rug-onomics
Textile designer Ryan Reitmeyer steps out with his new Retorra design lab, and the 'macro' picture looks promising.
Jhane Hoang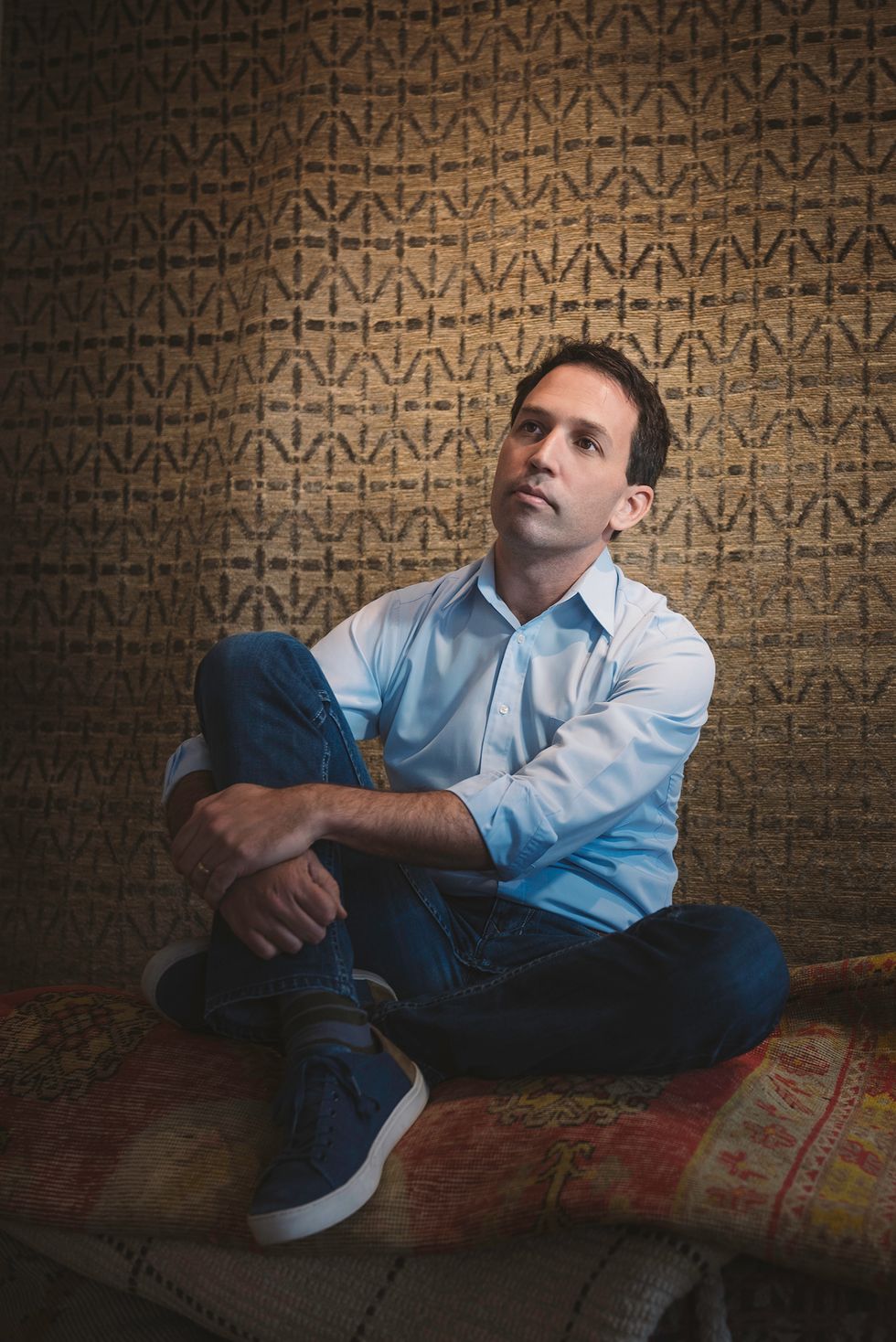 Local design enthusiasts are likely already familiar with the work of 41-year old textile artist Ryan Reitmeyer. The former managing partner at Houston-based Carol Piper Rugs has been keeping H-Town floors fabulous for well more than a decade. This fall, he's stepping out on his own, with Retorra (3637 W. Alabama St, 713.647.2884).
---
The 1,200-square-foot just-opened "design lab," named for the Latin word for yarn, is located in Upper Kirby. With a primary focus on Reitmeyer's own rug designs — all handmade in Nepal, India and Thailand — Retorra also represents rug brands Jan Kath, The New England Collection, French Accents, Langhorne Carpet, Fibreworks and Design Materials, and serves as a source for what Reitmeyer calls interesting 20th-century antiques.
"My collection is very distinctive," says the upstate New York native, who acquired his taste for design early in life. "When I was in the third grade, I watched the Charles and Ray Eames documentary Powers of Ten and it blew my mind. It has informed all of my aesthetic decisions — the ability to zoom in and out, the micro and macro picture."
Reitmeyer's work is best described as a fusion of geometrics and optics, a play on forms seen close-up and what they reveal from a greater distance. "I love art and designs you can unpack," says Reitmeyer, who infuses the complex designs with unique color palettes that are rarely seen in the rug world — think soothing olive neutrals and pops of dusty mauve. "During my career I have learned that so much of what I do as a designer is what can I make that I feel passionate about, but what also has the potential for commerce."
Reitmeyer grew up a pastor's son, always on the move — "basically like growing up in a military family," he says. After bouncing back and forth between New York and Texas, he landed at UT, graduating with a degree in economics. His love for the micro and macro was a natural fit for econ — but an art elective convinced him otherwise. "The professor asked why I was in econ, and said he would give me a recommendation for art school," says Reitmeyer, who enrolled in the Bard Graduate Center in New York.
Reitmeyer wasted no time fully immersing himself in the textile market while studying at Bard. He took positions in rug sales and design at various outposts, getting an education in all aspects of the biz before moving back to Texas. "I enjoy learning about how these objects are constructed. They are so tactile. Carpets are designed to be walked on. People don't necessarily appreciate off the bat how much a great carpet can change a space."
Fashion+Home