Go Green! Here Are Your Last-Minute St. Patrick's Day Plans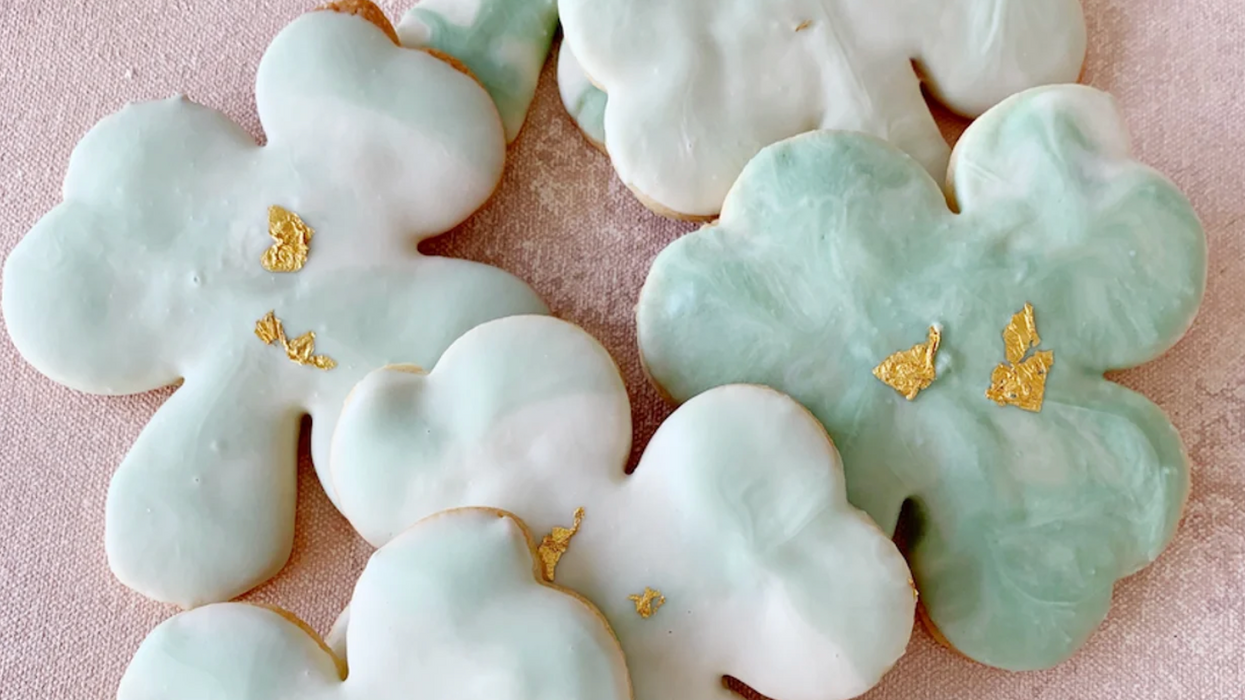 RING IN ST. Patrick's Day with food, fun and — obviously — green beer. Here are pinch-me-perfect picks for every Houstonian!
---
For the Foodie
In addition to the regular menu, Chris Shepherd's One Fifth is appealing to all seafood lovers. Snag crawfish by the pound for $9.50, Gulf shrimp by the pound for $28, snow crab clusters for $35 and sausage, corn and potatoes for $5. All are available for takeout, but dine-in to catch contemporary jazz, funk and R&B musician Jesse McBride performing on the patio.
For DIY Cocktails
Houston's own Alba Huerta, of Julep fame, happens to be one of the country's most celebrated mixologists. She's rejoined the online Williams Sonoma Beverage Academy, which features special guests each week. Join her and Jack McGarry of New York's Dead Rabbit, and for just $20 learn how to make Irish Coffee and The Emerald Cocktail from the best. (Sign up for the entire series for $150!)
For the Green-Drink Seeker
A special menu at Max's Wine Dive highlights beer-battered halibut and chips with house-made tartar sauce for $17; green draft beer is just $5. Or, for something a little different, Max's sister resto The Tasting Room offers crispy deviled eggs with corned-beef tartar for $10, and "shamrock sparkle" bevs featuring green bubbles for $5. Dine-in only!
For a Jolly Jig
Don't miss the McTeggart Irish Dancers' performance! Starting at 11am, the group will be performing live at Memorial City, and even teach audience members some of their fancy footwork. Can't make it out? The event will also be streamed through Facebook Live.
For Drinks with a View
Take a little road trip! Pier 6 Seafood & Oyster House is celebrating on Wednesday with live music, green beer, crawfish — plus Guinness and Jameson specials, all on their gorgeous water-front patio. Reservations are encouraged, and can be made here.
For an Indulgent Meal
Celebrate St. Paddy's Day in the courtyard at Brennan's with a special menu: grilled oysters rockefeller, steak & potatoes, stuffed cabbage, plus chocolate-chip-mint cheesecake. Pick your poison of one of their four specialty cocktails: the Afternoon Aperitif, Smith St. Shamrock Julep, Irish Trinity and Boozey Bayou Tea. Find more details and make reservations here.
For the Budget-Conscious
Get lucky with Brasil's drink specials this Wednesday — $5 Irish coffees, as well as any draft beer and a shot of Jameson Whiskey for $10 — available all day long!
For a Laugh
The Shamrock Show at Houston Improv will have any standup enthusiast doubled over. The 18-plus show starts at 7:30pm, and features Slade Ham, opening act Judaea Driscoll, and host Andy Huggins. Be sure to reserve tickets, available online for $30.
For a Sweet Treat
Becca Cakes' special white-chocolate-dipped, shamrock-shaped sugar cookies and mint-chocolate-chip cupcakes are exactly the touch of green you need in your life. They're available for pickup at her new storefront on W. 34th on Tuesday and Wednesday.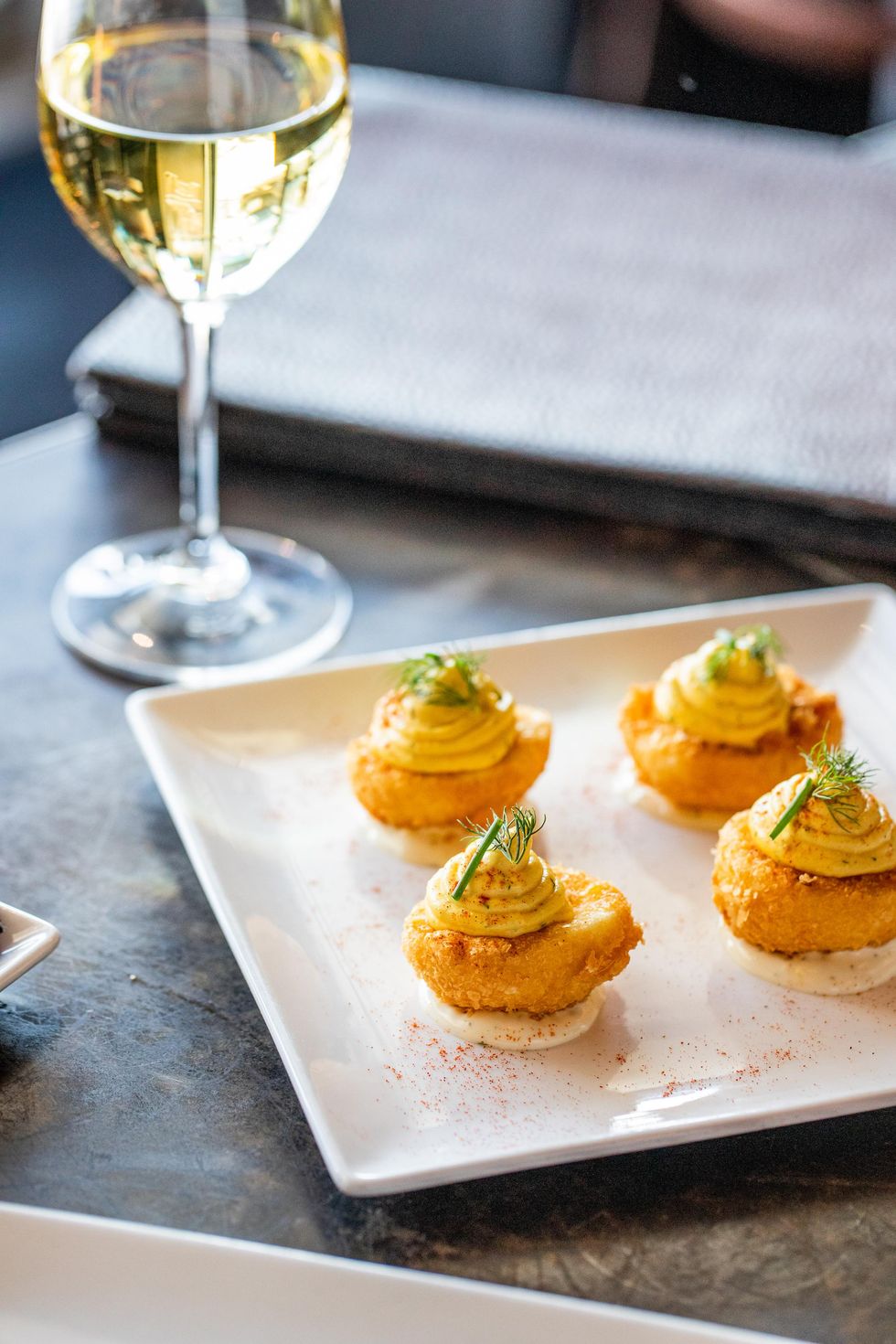 Crispy deviled eggs from Tasting Room / Photo by Becca Wright
People + Places