Using Old Photos, Knickknacks and Other Found Objects, Artist Transforms Gallery Into Space 'to Remember'
Terry St. John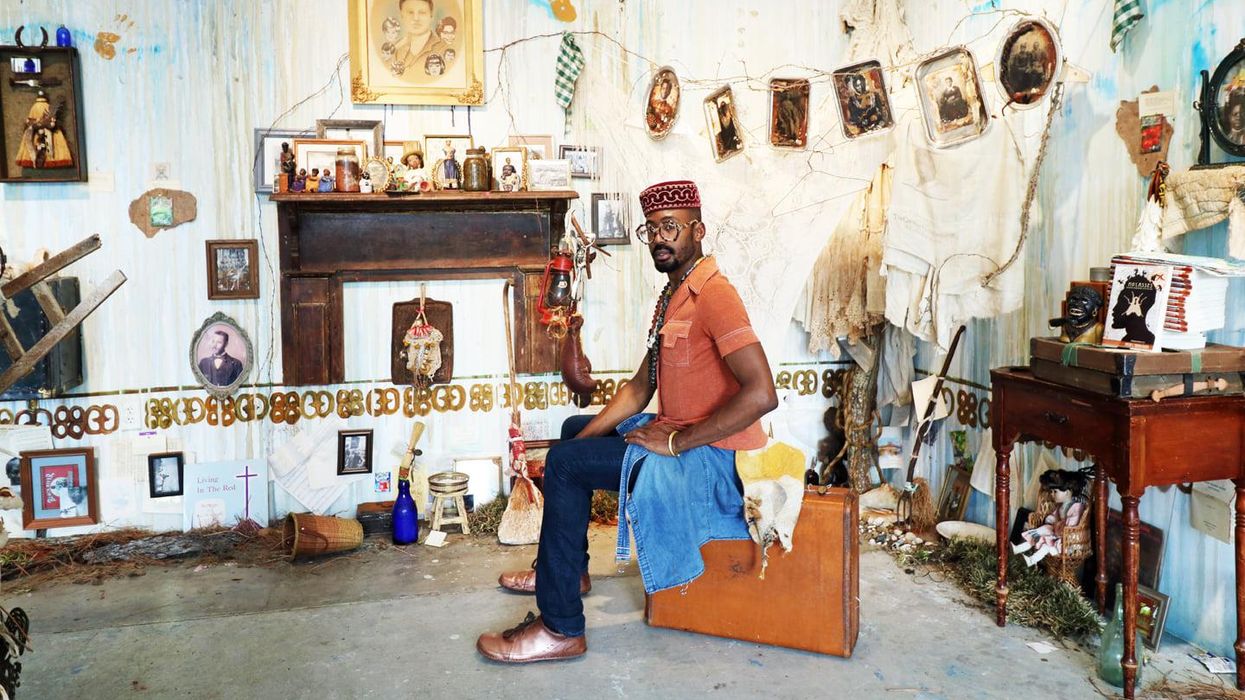 "I'M INTERESTED IN the things left behind," explains found-object and performance-based installation artist Viktor Givens, whose lovingly crafted installation Coffee/Kool Aid and the Tabernacle of (Re)Memory is on view through April 23 at Community Artists' Collective.
---
Using the eye of an artist, Givens has meticulously filled the space with objects he has recovered over the years from vacant and abandoned African American residential estates. While one man's trash is another man's treasure, Givens isn't attempting to monetize what might otherwise have ended up in a landfill, but instead construct a sacred space for mediation, self-examination and community gathering. "I bring those objects into spaces to invite audiences to remember," says Givens.
The show's title is both humorous and complex, with both "Coffee" (a morning pick-me-up) and "Kool Aid" (an afternoon sugar high) referencing points in time, objects of memory and cultural ways of making, be it food, clothing or art, and complimenting the Biblical concept of the tabernacle as a movable place of worship. "The tabernacle is not meant to restage trauma," says Givens. "It is there to say, these are the divine objects that were left behind. Let's piece them together, because there's a puzzle here!"
Born in Austin but raised in Houston, Givens began taking art classes with CAC Executive Director Michelle Barnes when he was just a toddler. Now a seasoned artist, showing his work at CAC has been an emotional experience. "It fills me every time I step in the space," says Givens. "It's a very human space, so I appreciate that, because the art is about humans." Having recently returned to Houston after 17 years of traveling and going to graduate school, Givens is grateful to be back home. "It just feels good on the skin and in the soul space," says Givens.
Throughout March and April, Givens will host a series of workshops connected to the exhibit and its themes of memory and conservation, including an intergenerational dialogue on preservation, a flash-fiction writing session using vintage photographs of agrarian black life for inspiration, and a demonstration of canning and food preservation. A full schedule is available on The Community Artists' Collective's Instagram.
Coffee Kool Aid installation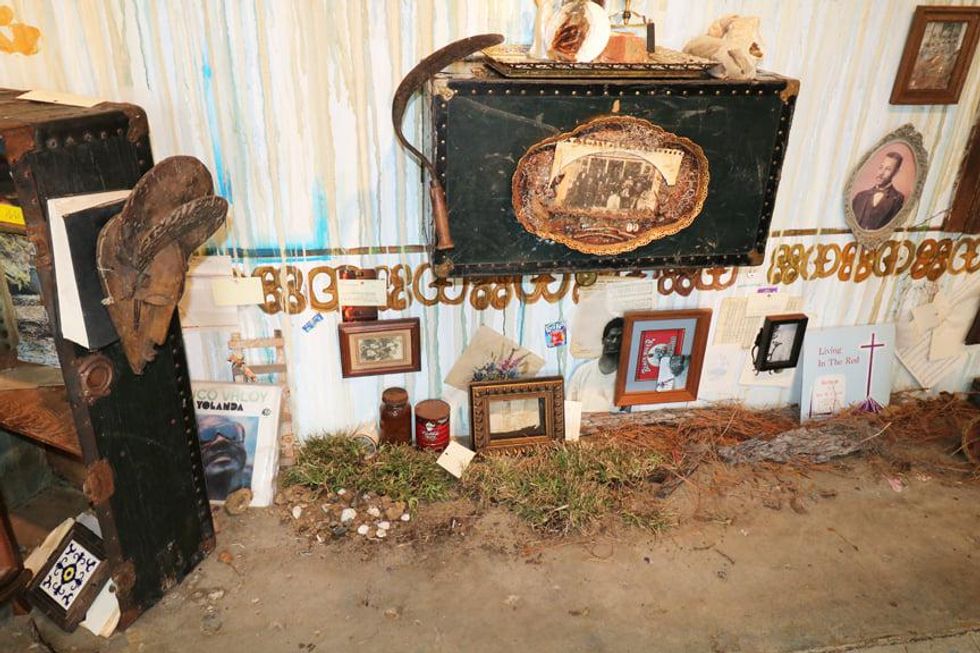 Coffee Kool Aid installation
Art + Entertainment