At 1661 Tanglewood, a Bright Gathering of Realty and Design Elite
Matthew Rood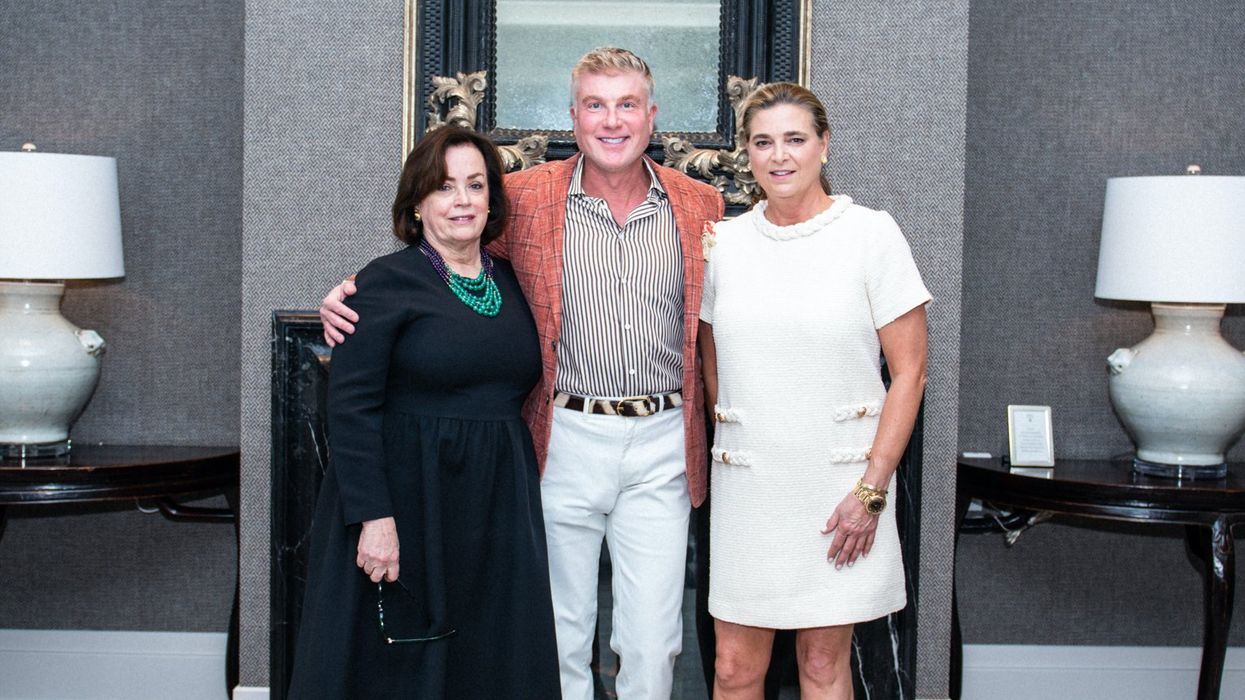 A WHO'S WHO of city's top realtors and home design icons turned out for a sunny springtime reception to get a sneak peek at the 1661 Tanglewood high-rise Houston is buzzing about.
---
With Houston CityBook as co-host, 1661's Kendall Miller, grandson of the original developer of Tanglewood in 1948, joined with project designer J. Randall Powers to greet the likes of fellow star designer William Stubbs and Houston real estate stalwarts Walter Bering and Beth Wolff. Four Seasons GM Tom Segesta also made the scene.
A La Carte catering sent around a lovely menu of treats — including the likes of spinach and artichoke tartlets with spicy tomato jam, truffled mac & cheese spoons with buttered breadcrumbs, and a luscious lemon tart for dessert. Guests washed it down with A La Carte's "Tanglewood Spring" cocktail, with gin, fresh basil and pineapple juice.
Also, bubbly was provided by Madame Zéro Champagne. The champs handsome Houston-based proprietor, Matthew Massey, was also on hand.
The new building will stand 34 stories above the posh enclave of Tanglewood and the nearby Uptown District. Boasting truly regal architecture, it will wear a crown fashioned of 40 dramatically lit columns surrounding an opulent top-floor pool deck. The jovial Miller, who addressed the crowd at the party, has said that Tanglewood is "close to the emotional heart of Houston" and that he and his family are "dedicated to continuing its stewardship."
Harry and Kathy Masterson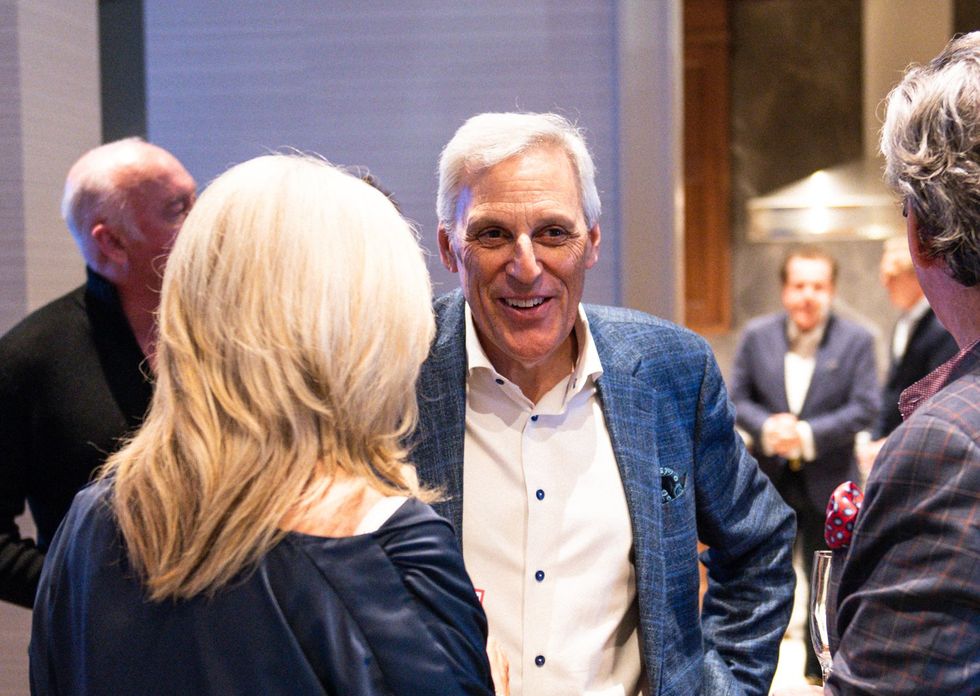 Tom Segesta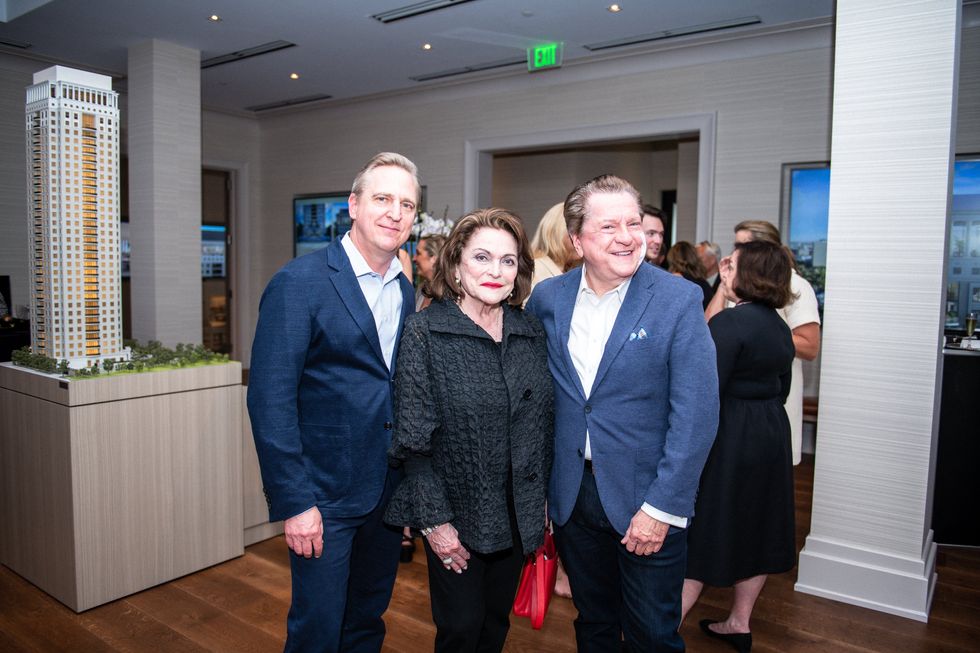 Kurt Grether, Beth Wolff and Bill Stubbs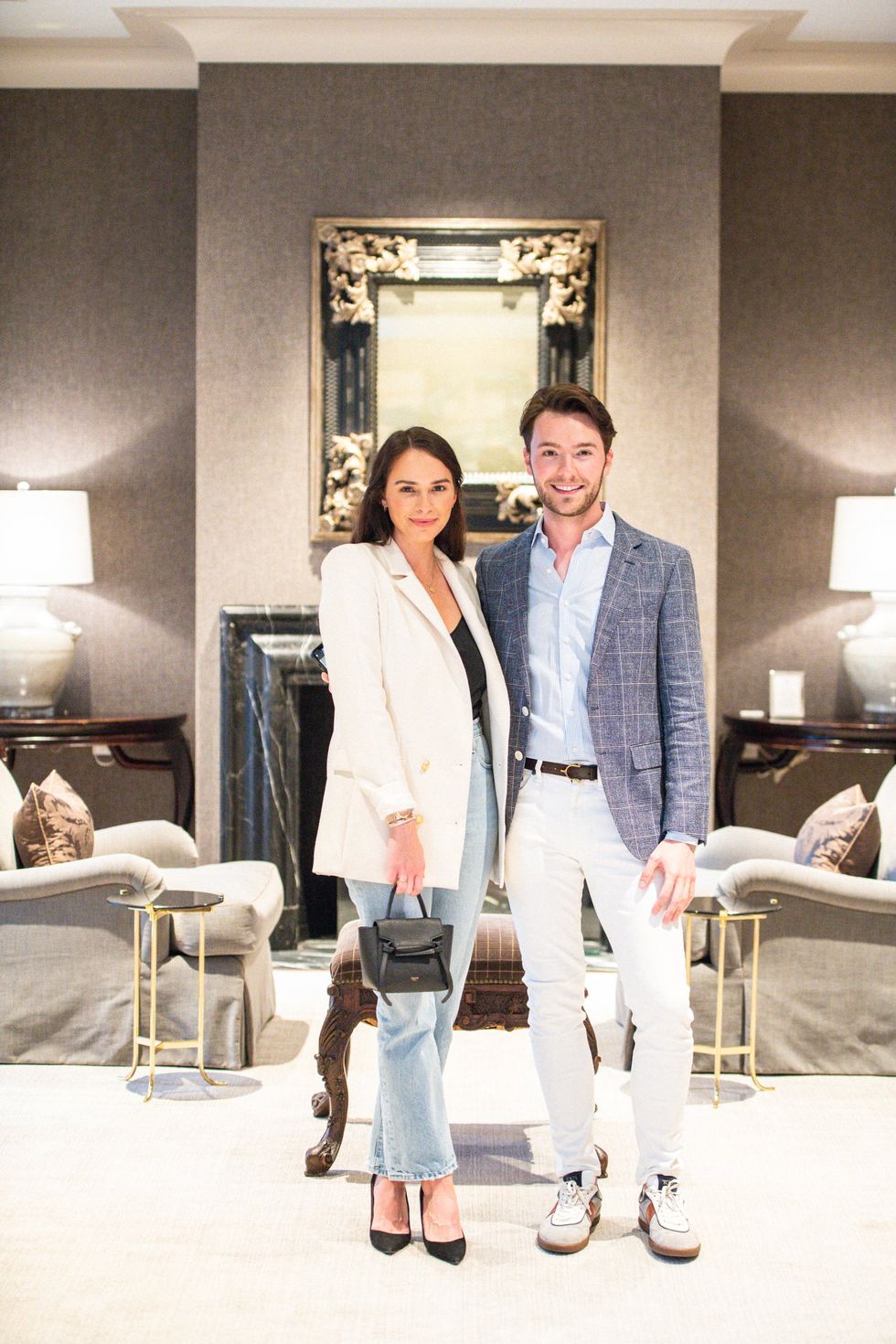 Hannah Swiggard and William Finnorn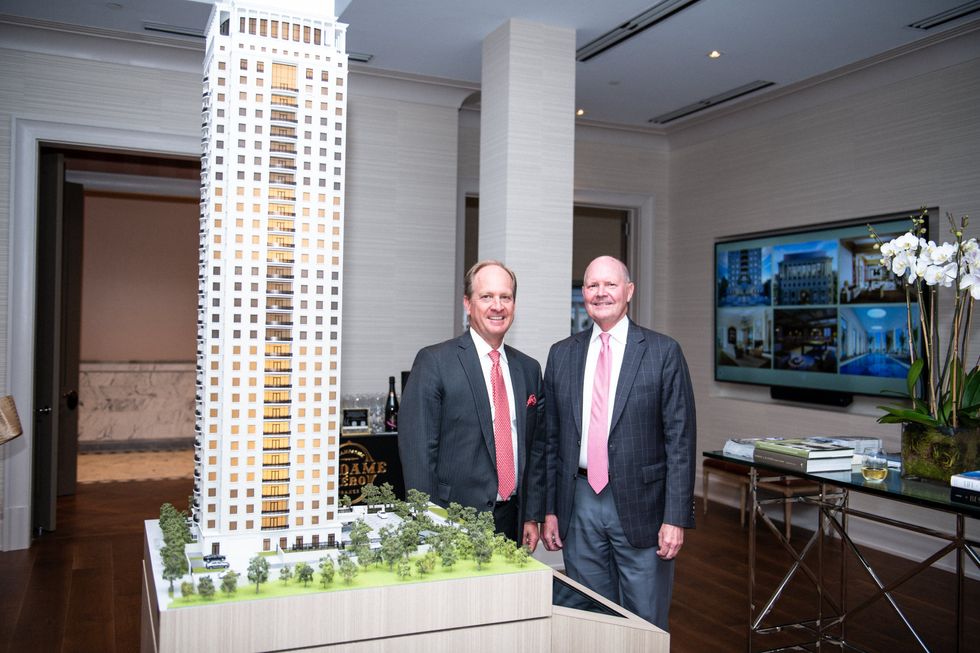 Kendall Miller and Walter Bering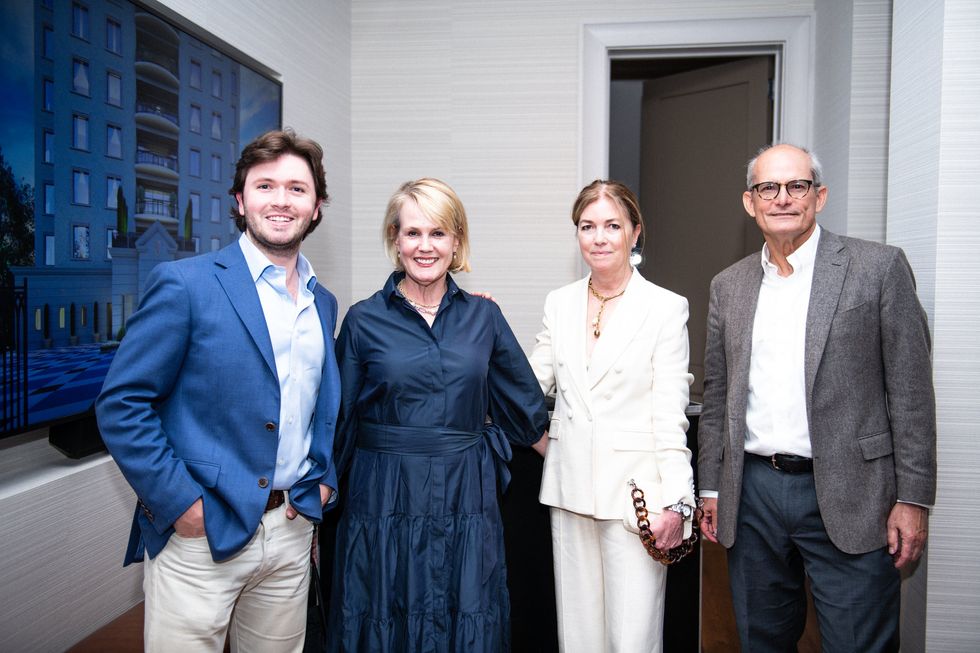 Jack Wood, Kathy Bennett, Jane Wood and Rex Bennett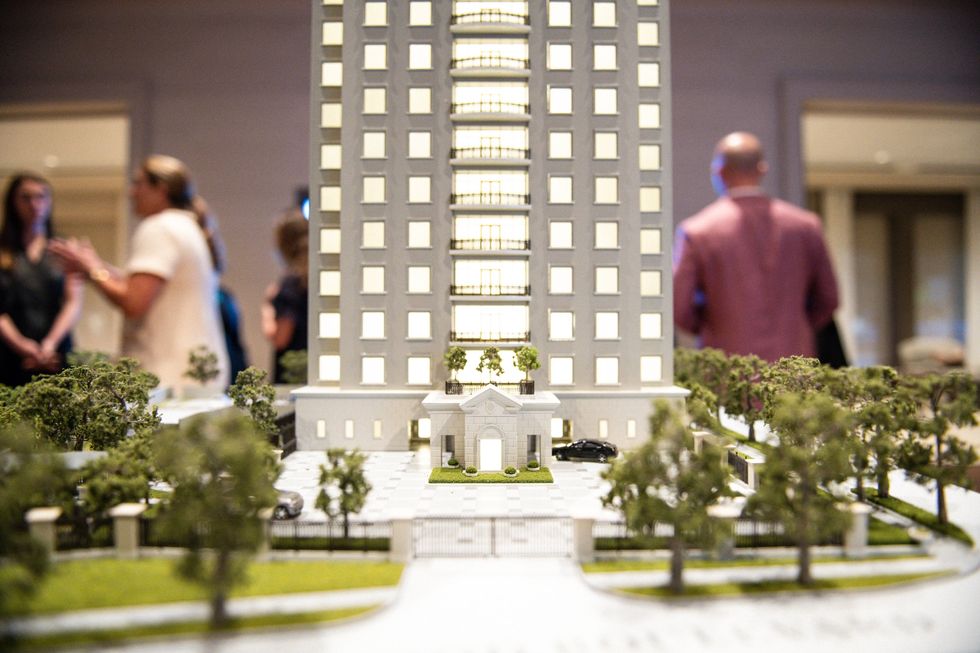 Model of 1661 Tanglewood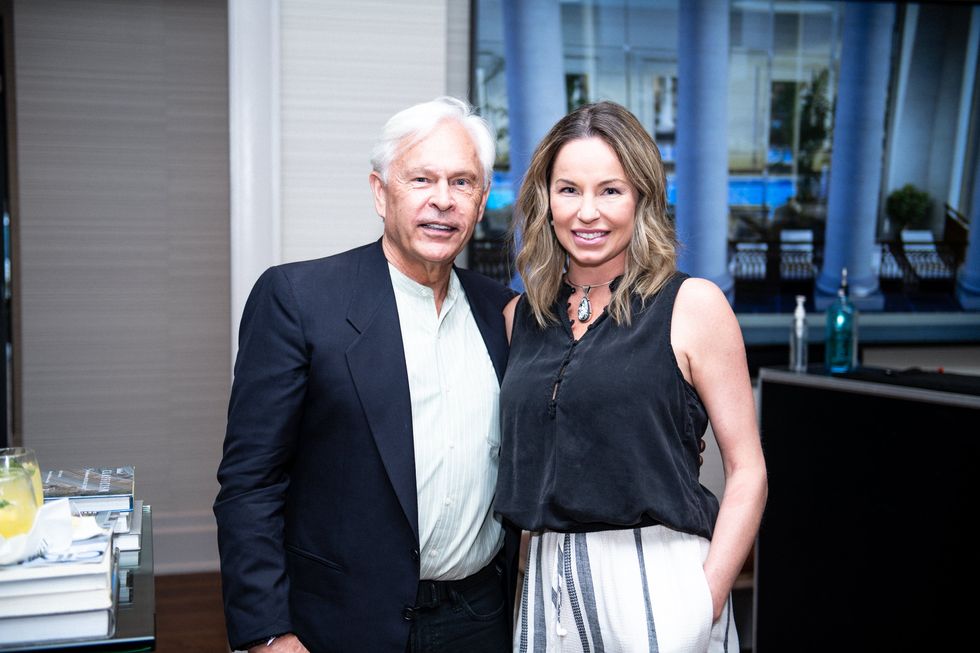 Steven Biegel and Ashley Patton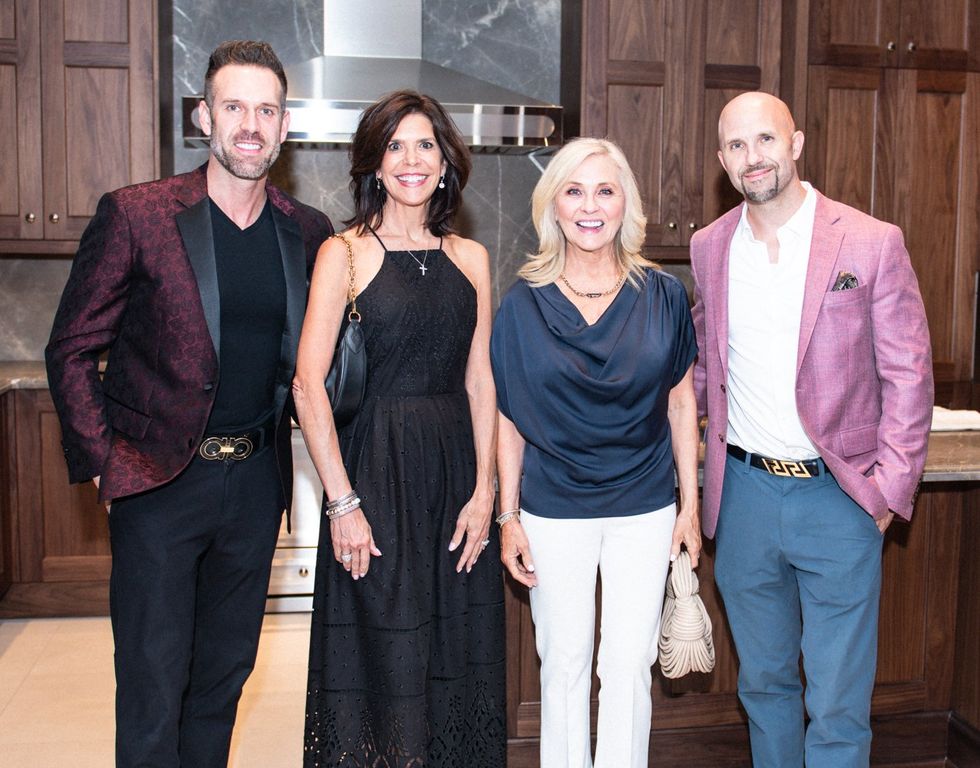 Matthew Massey, Robin Segesta, Karen Remington and Nick Sanford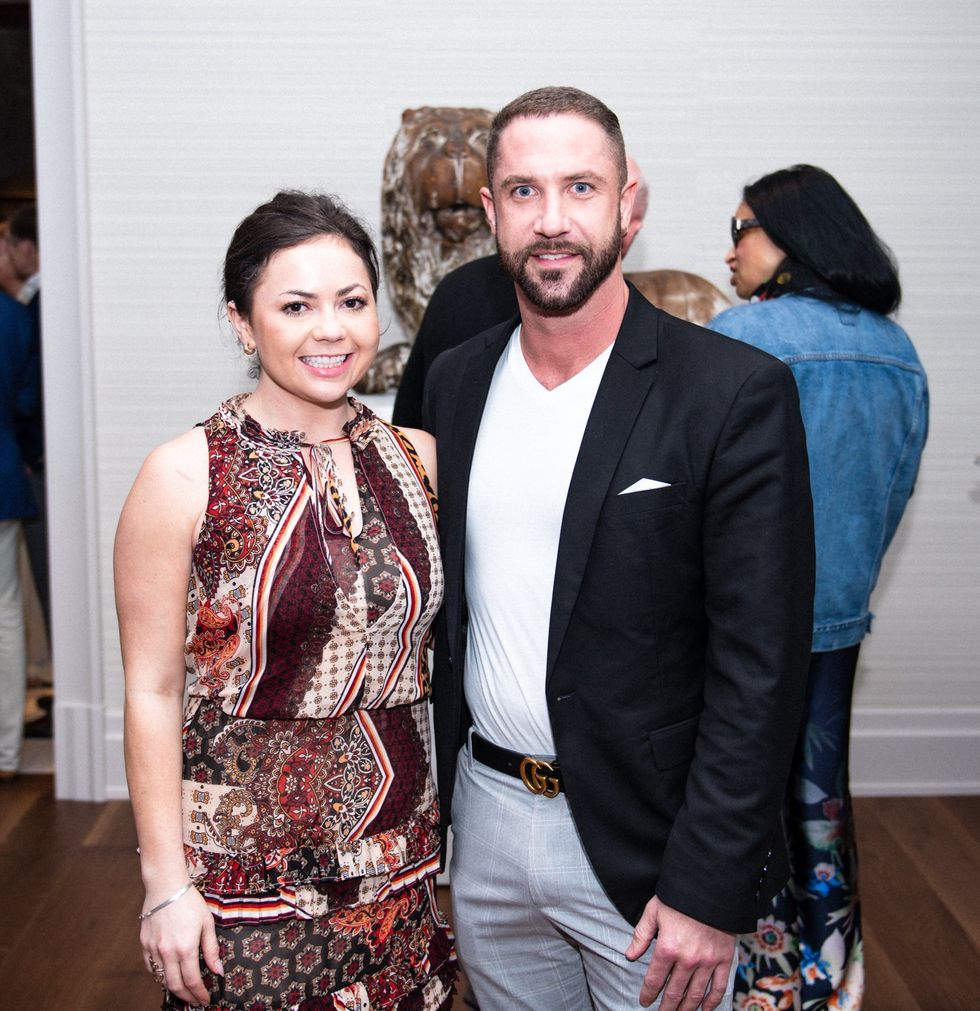 Lydia Meeks and Daniel Crocker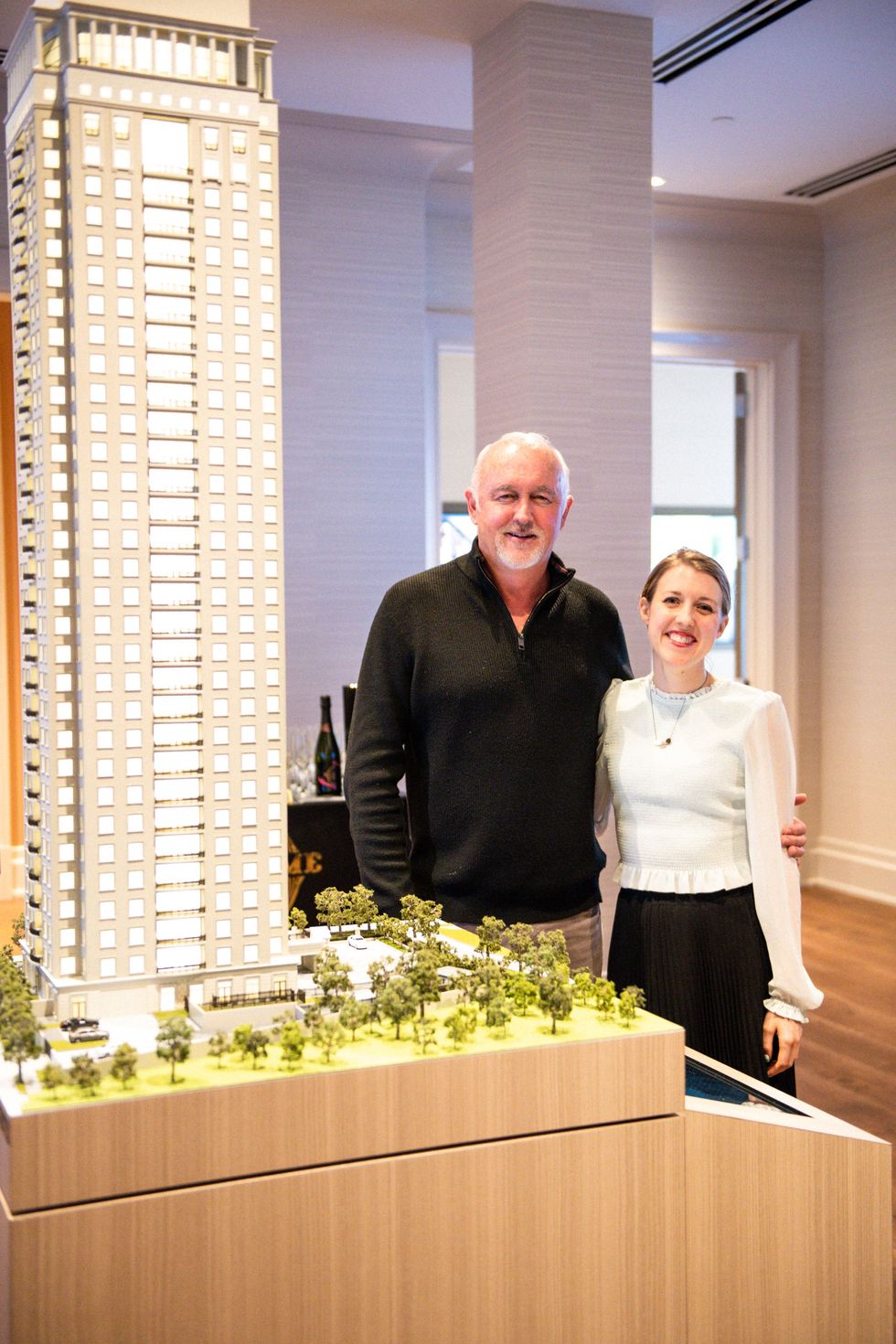 Gerard O'Brien and Carrie Swim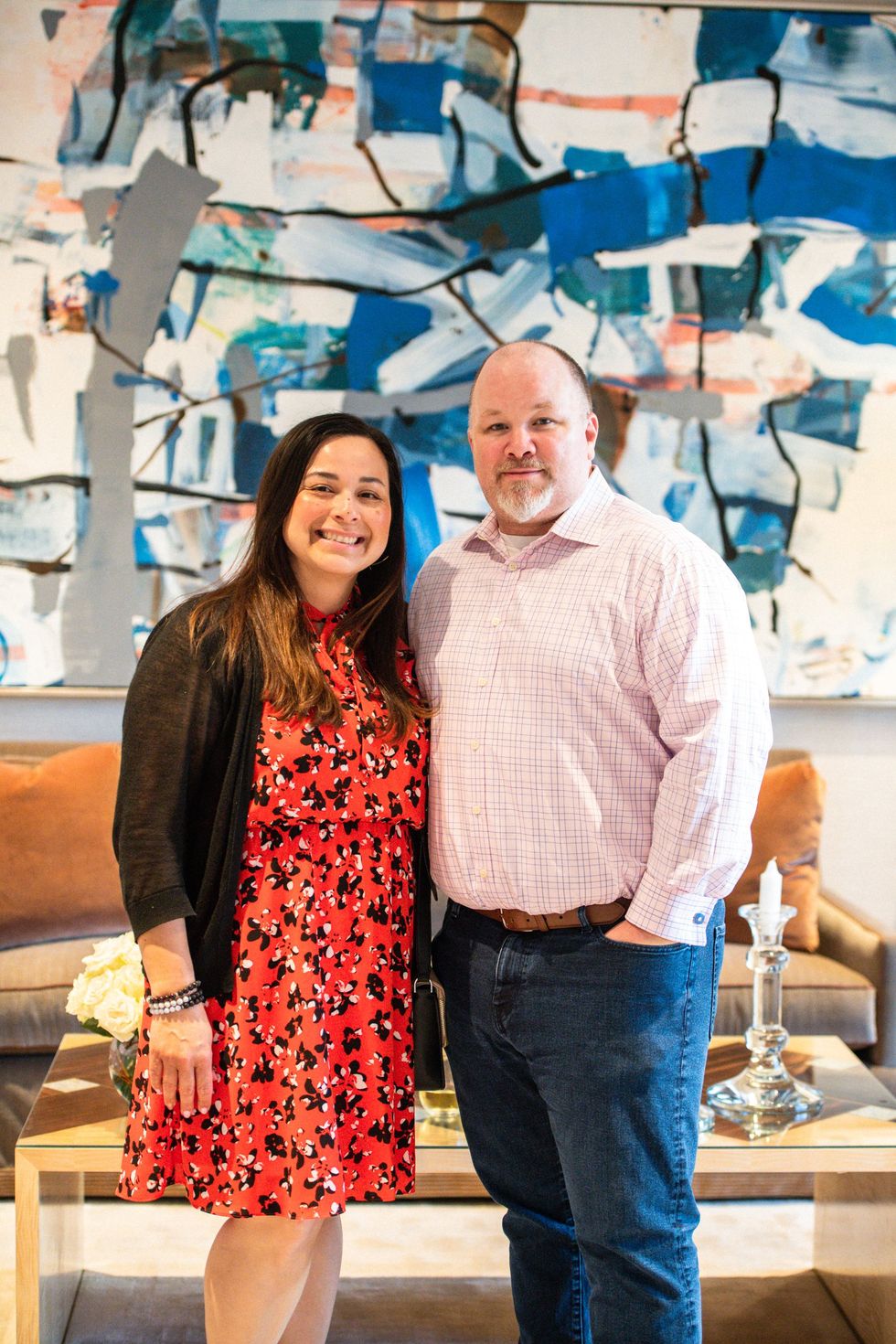 Sabrina and Paul Colin​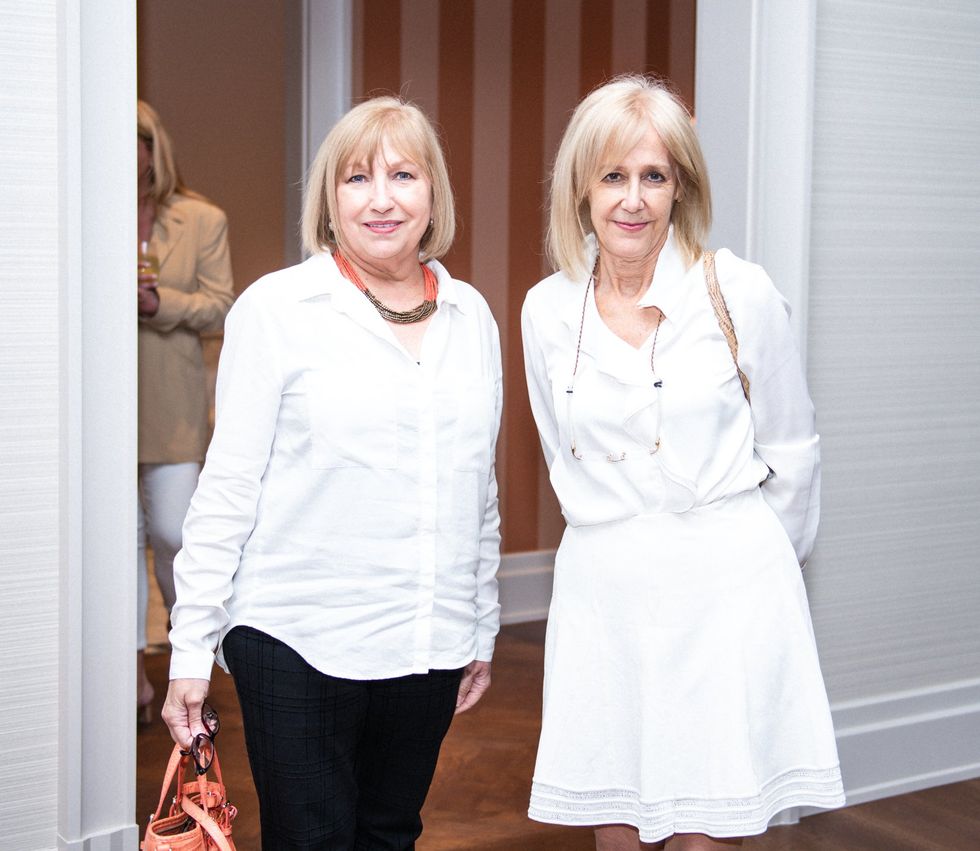 Christine Smith and DJ Spurgeon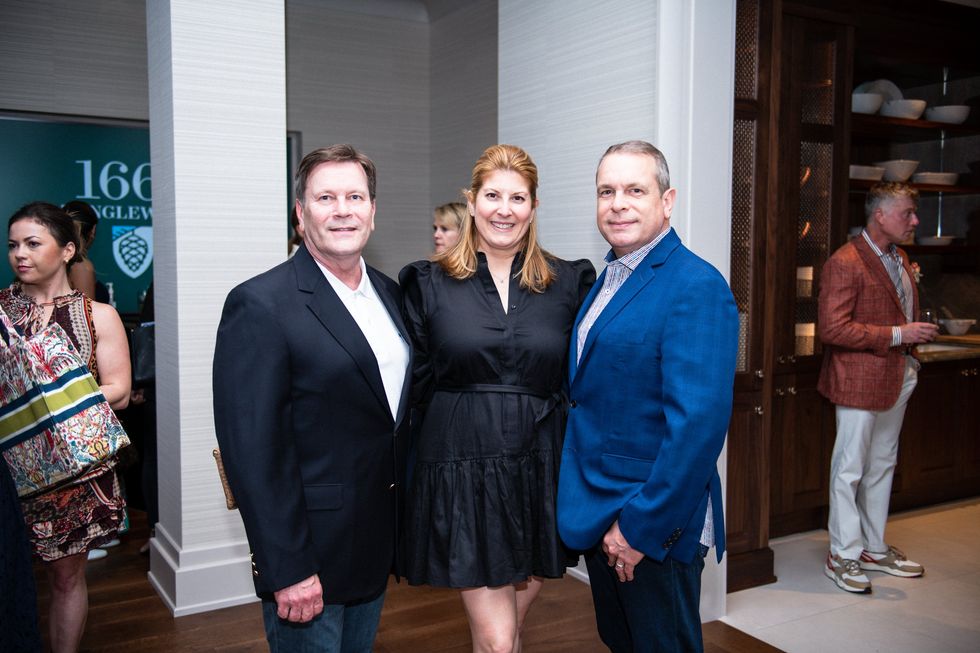 Jay Andrew, Christina Sacco and Parker Witt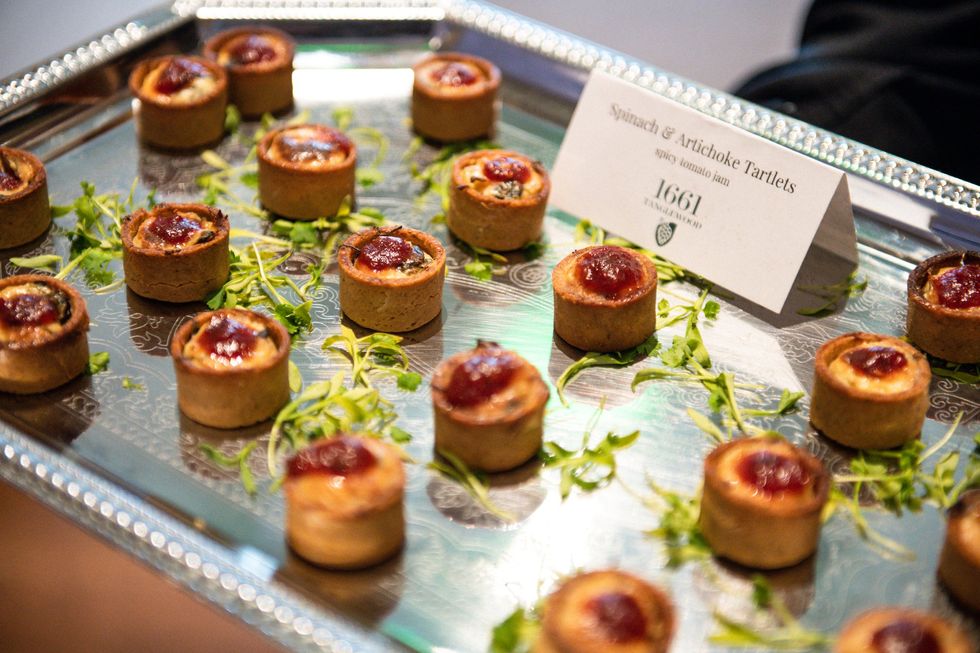 Delicious snacks by A La Carte Catering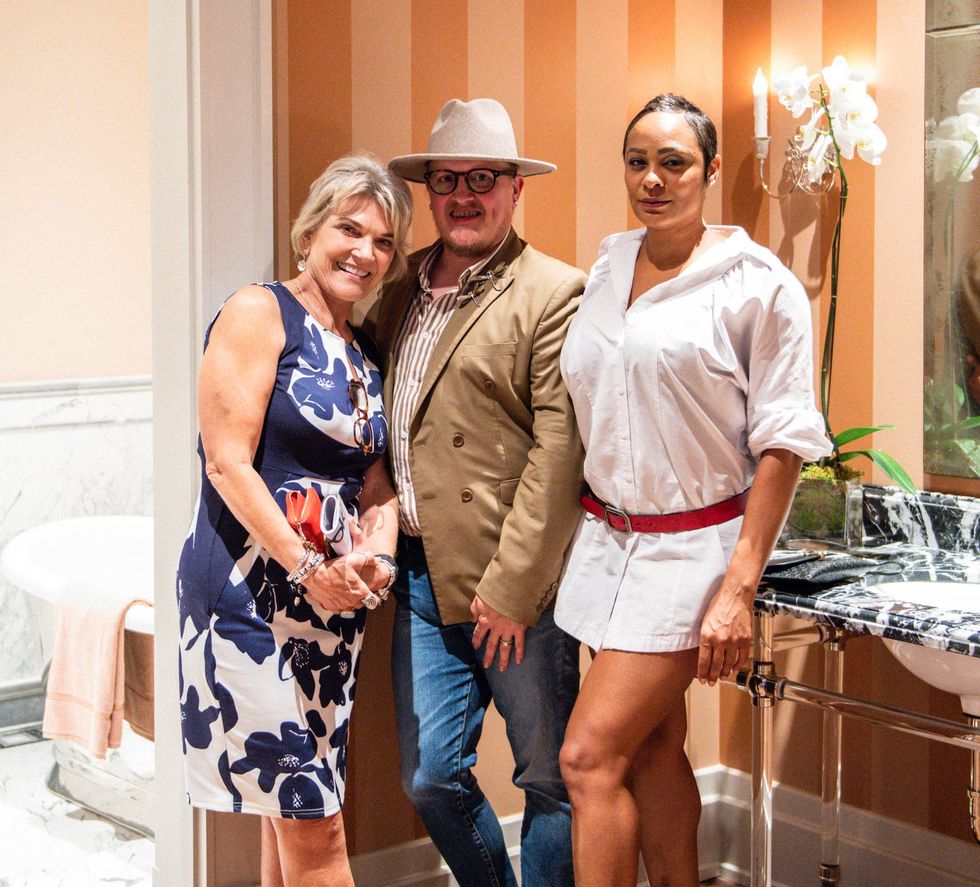 Kathy Anderson, Grant Rachal and Vanessa Barrow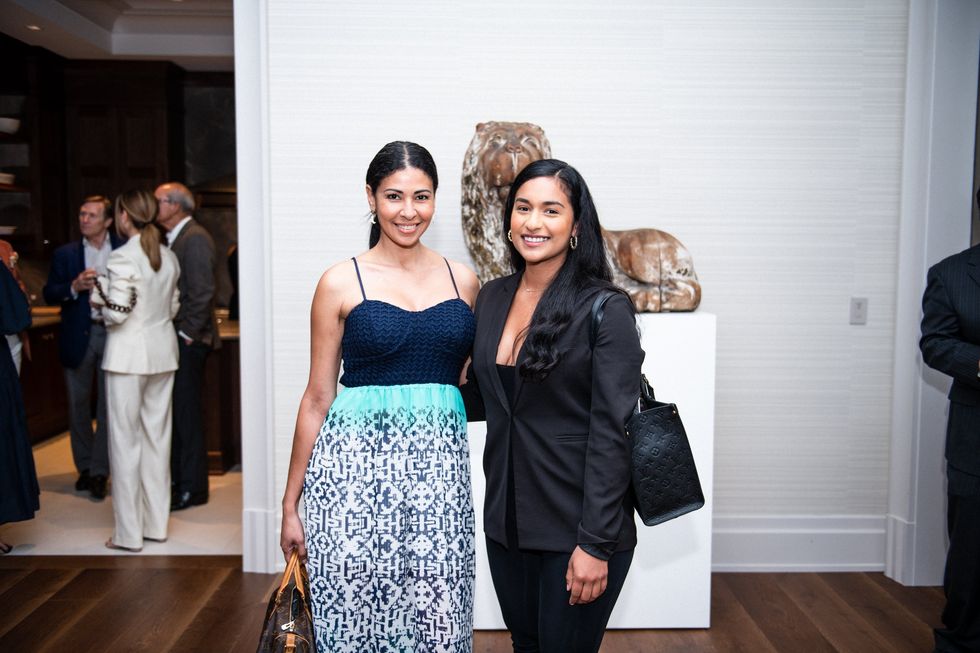 Carmen Martinez and Erica Campos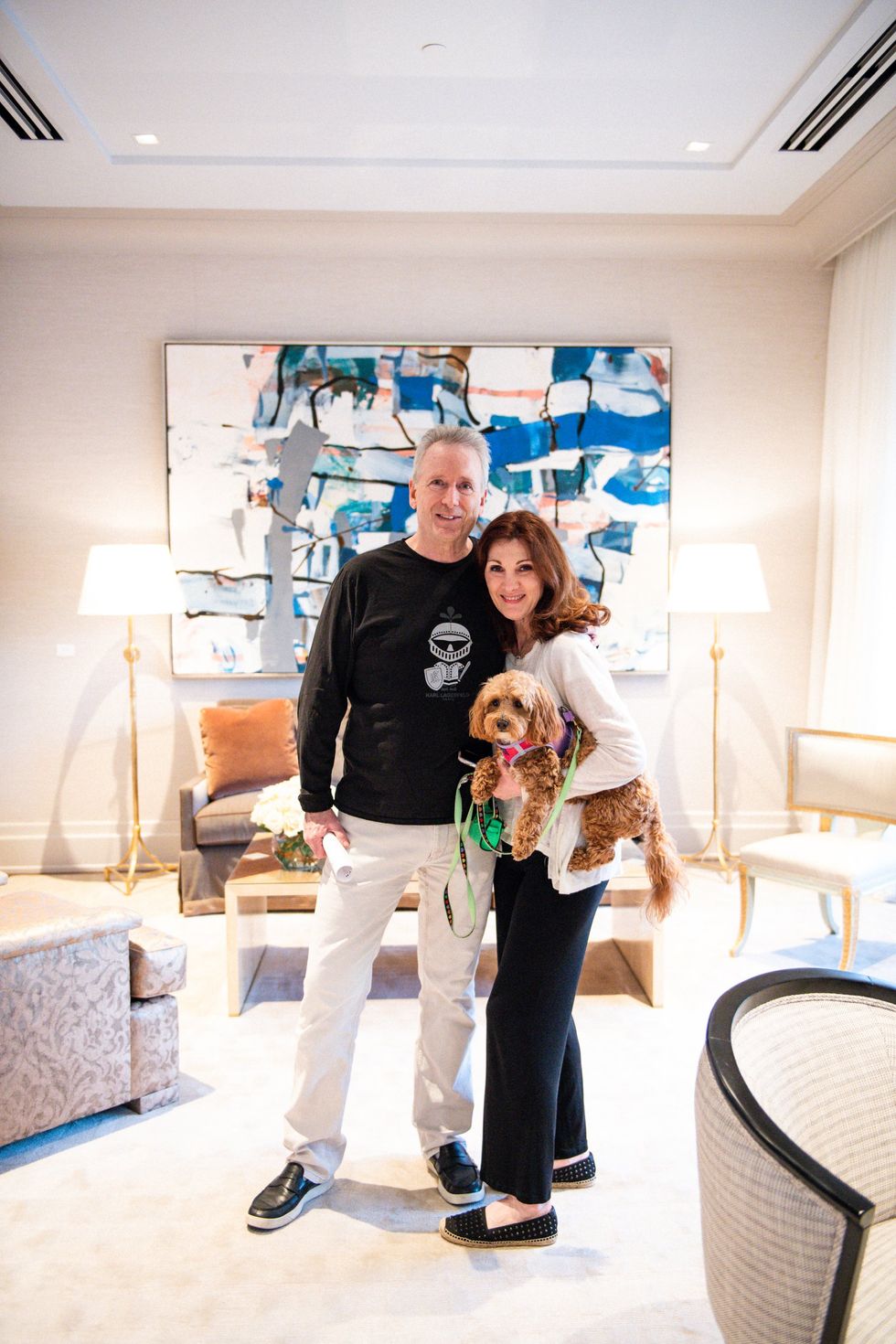 Scott Mason and Deborah McCormick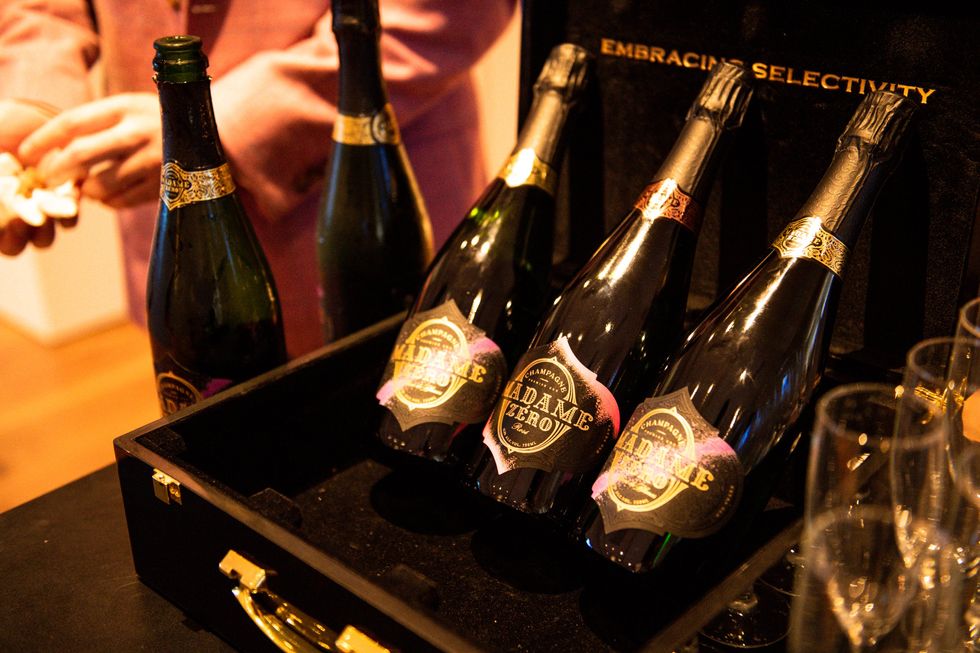 Madame Zéro Champagne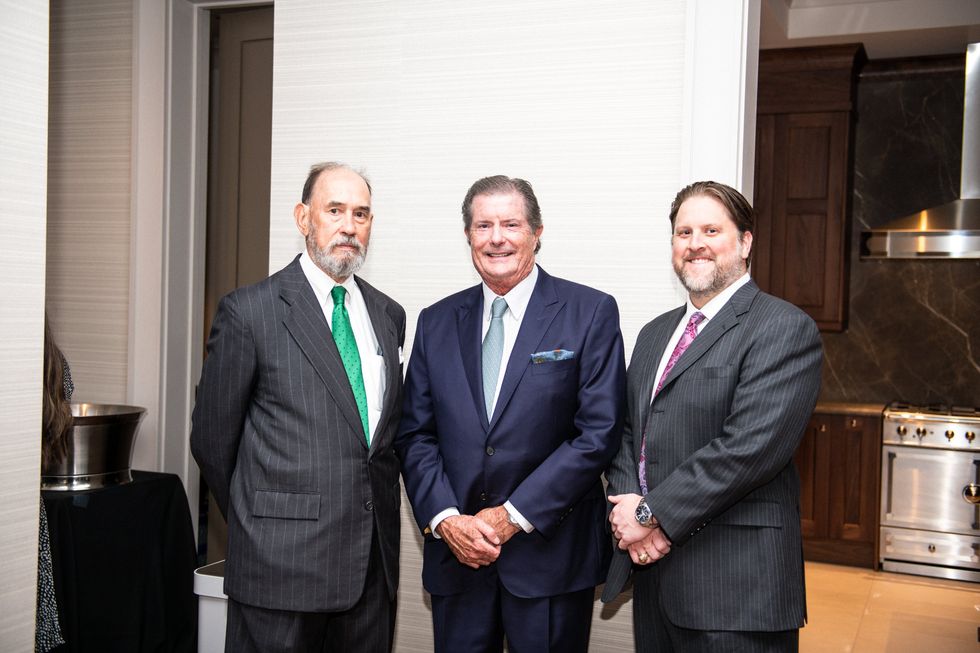 Guy Jackson, Edwin Murphy and Wes Breeding
Parties