The Trailer for Tom Brady's Houston-Set Film — Starring Fonda, Tomlin, Field and Moreno — Just Dropped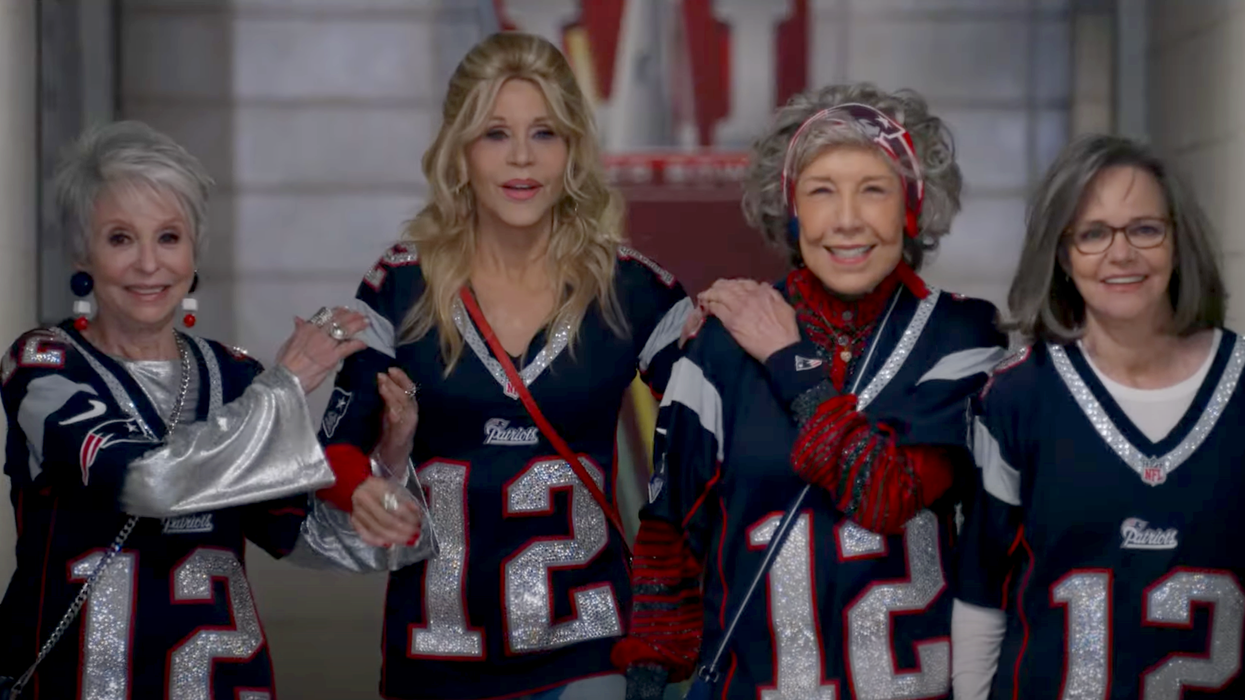 THE FIRST TRAILER for 80 for Brady, the funny new flick inspired by a true story and executive-produced by Tom Brady, dropped today.
---
In it, four women roadtrip to Houston for the 2017 Super Bowl in hopes of meeting Brady. Played by Lily Tomlin, Jane Fonda, Rita Moreno and Sally Field, the gals try to scalp tickets at a tailgate at NRG Stadium where — amongst many hijinks — they end up performing a dance number with Billy Porter outside the stadium's gate.
Posted this morning by Brady, the trailer features sweeping views of the Astrodome, NRG Park and the George R. Brown Convention Center. "This is an incredible story, led by four amazing women, and we're so excited to share our trailer," he said. "I'm just getting started! February 3, 2023! LFG!"
In an interview with People magazine, Fonda said Brady was "so sweet and generous and, could it be possible, humble?" Tomlin added, "He has an incredibly sweet nature. He's sensitive and tries to make people comfortable."
Brady returned the love in a Variety interview. "[Tomlin] is really funny, and when you see it, they make it look so natural," he said. "You're on set and you're going through your scene and she says something, but it's not really on script. I'm like, 'Is this just her normal?' And then the scene cuts, and I don't know if she's still in character or not."
80 for Brady is scheduled to be released on Feb. 3, ahead of Super Bowl LVII on Feb. 12 in Glendale, Ariz.
80 FOR BRADY | Official Trailer (2023 Movie)
Four best friends. One wild trip. Watch the new trailer for #80ForBrady starring Lily Tomlin, Jane Fonda, Rita Moreno, Sally Field, and Tom Brady – in theatr...
Art + Entertainment