Andy Warhol's Evolution as an Artist Spotlighted in New Downtown Exhibit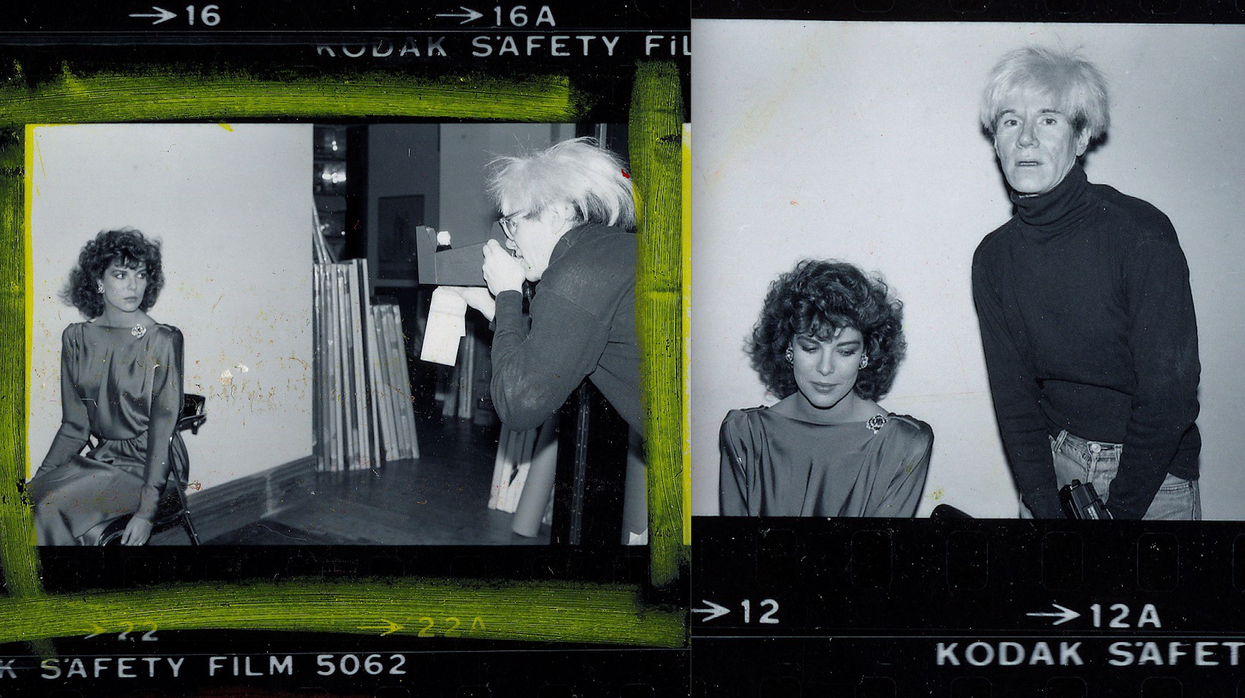 INSTANTANEOUS BEAUTY, CURRENTLY on view through April 6 at UH Downtown's O'Kane Gallery, is an intriguing exhibit of pop artist Andy Warhol's photographs and related artworks, with a focus on his prescient and very business-minded fascination with high society and celebrity culture.
---
For the most part, these are photos of people who not only wanted to be seen, but could pay the money to be immortalized by Warhol as a silkscreen. With photographs from a collection that Public Art of the University of Houston System received in 2008 from the Andy Warhol Foundation, and other works from private and institutional collections, Instantaneous Beauty reveals how technology and Warhol's relentless experimentation pushed him to become even more of an artistic polymath, exploring commercial ventures, including publishing and filmmaking, all while stretching the very definition of what "art" could be.
In the early 1960s, Warhol used coin-operated photobooths in Times Square to capture images of friends and patrons — most famously Ethel Scull, star of his 1963 commissioned photo and silkscreen portrait, Ethel Scull 36 Times.
As the '60s morphed into the '70s, Warhol's interest in photography and filmmaking grew, and in the aftermath of nearly being shot to death by Valerie Solanas in 1968, the camera lens may have been one way to keep his subject, and the world, at a safe distance. And while Warhol definitely captured a few smiles here and there, most of the people whose photos are included in Instantaneous Beauty, save for a startlingly young and vulnerable Pia Zadora, look pretty grim. There were no filters in the '70s, and only Vaseline to rub on the lens in the '80s. Still, the exhibit is a fascinating document of both an artist and a city in transition.
With that in mind, on Wednesday, March 9, O'Kane Gallery will provide some additional, helpful context for Instantaneous Beauty in a free virtual conversation with curator Maria C. Gaztambide and two close associates of Warhol, artist Jamie Wyeth and filmmaker Vincent Fremont. Zoom is certainly the ideal platform for any discussion about Warhol, an artist who once said that for him, living life was exactly like "watching television."
Art + Entertainment