This Designer Bought a House the Week of Her Wedding, Finished the Reno in Record Time!
Kerry Kirk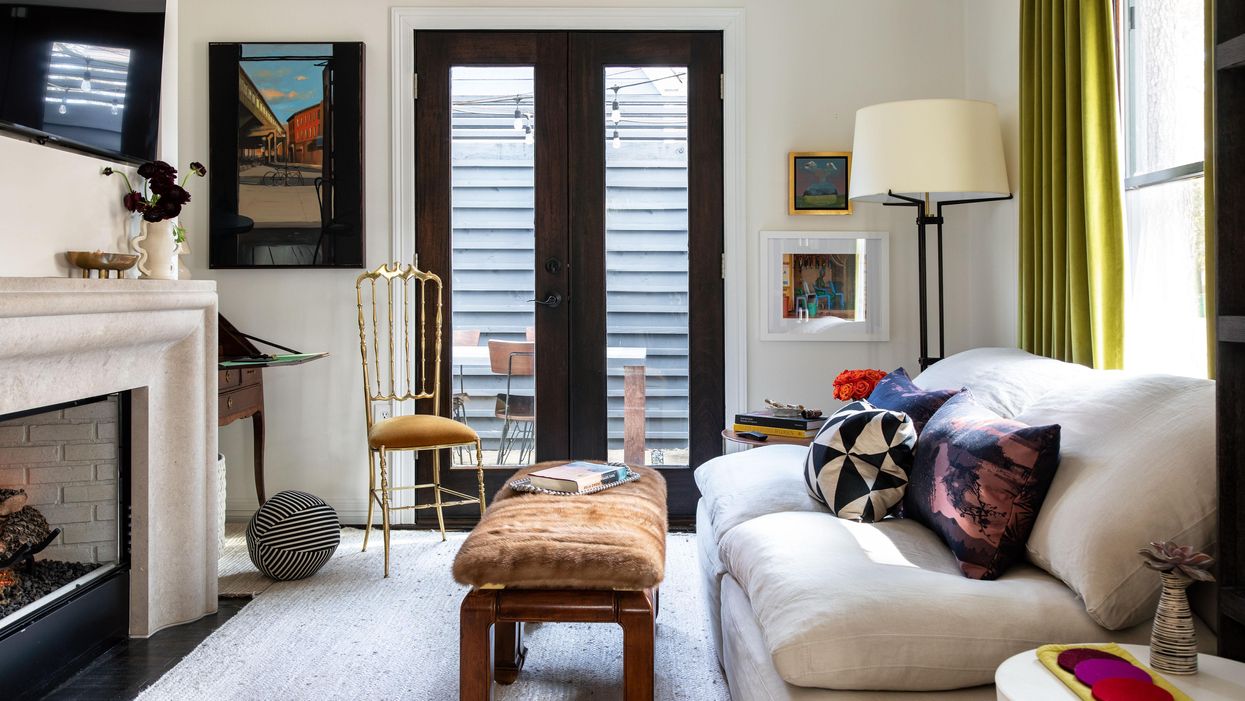 LOCAL INTERIOR DESIGNER Ashton Oberhauser, the founder and creative director of Houston-based Ashton Taylor Interiors, had a lot planned for the week leading up to her wedding. But in spite of her careful planning, the Georgia native didn't foresee she and her energy trader fiancé Andy signing the mortgage on a new house just a few short days before jetting off to Savannah to exchange their vows. But as this pandemic has shown, when it's possible for unexpected things to happen, they usually do.
---
"We ended up finding this beautiful ranch-style home and we just jumped on it," says Oberhauser, noting that she had made a hobby out of browsing for available properties on HAR.com during the pandemic. "The backyard is the reason we purchased it. We were stuck in our house for so long because of Covid, so we just couldn't wait to get out of our townhome and move to a place with some green space.
"I'm an impulsive person but my husband is not," she adds with a chuckle.
Oberhauser, who used to design the interiors of private jets for Gulfstream Aerospace before starting her own design firm a couple of years ago after relocating from Dallas to Houston, says she and her Houston-native hubby pulled the trigger on the Garden Oaks property knowing full-well when they bought the home that it would need a full master bath renovation, a living room remodel and a full kitchen revamp. But just two short months after buying the home, which they purchased in late October of last year, the newlyweds were moving in.
The speed of the renovation, however, doesn't mean it was an easy process. Oberhauser is used to designing homes to suit the tastes of her clients, so the prospect of designing a space entirely to her own tastes was a bit of a daunting task, especially when you consider the time crunch.

"I'm definitely my own worse client in the sense that I'm very selective. It's easy for me to make decisions with clients because I can kind of feel in my gut which direction to go, but I second guess myself more than I ever do with my client's designs," she says. "In this case, I couldn't stall because I had contractors waiting for me, so I had to pull out that impulsive spirit that I have to make fast decisions."
Her impulsive decisions worked, and her redesigned home perfectly features the eclectic glamour she is known for while still holding true to the aesthetic of the ranch-style home. For her kitchen reno, she put in a honed marble butcher's block, got rid of the upper shelving on one side of the kitchen and added in a beautiful clay tile backsplash to provide the warm space with a textured and natural luster — a change of pace from ubiquitous white subways tiles.
In the master bath, which also features a lot of honed marble, Oberhauser deployed warm paint tones, solid brass fixtures and Calacatta Gold marble to create a cozy feeling. The warm tones pair well with the antique Asian mirrors she found at an estate sale that hang about the his-and-hers sinks.
A standout locale in the designer's living room, which got a new limestone fireplace during the remodel, is a writing nook that features a 17th century secretary desk and an original Chiavari chair from Italy that she fell in love with during the week of her wedding. Also in the living room, there's a vibrantly colored original Salvador Dali lithograph that Oberhauser and her hubby purchased together as their wedding gift to each other. It's another one of the great deals she's been finding at auction houses throughout the pandemic.
"It's a dream come true," says Oberhauser, while relaxing beside her home's pool, in a backyard that also features a brick pizza oven, of her new living arrangement. "But mostly, I'm just glad it's over with — we did a lot all at one time."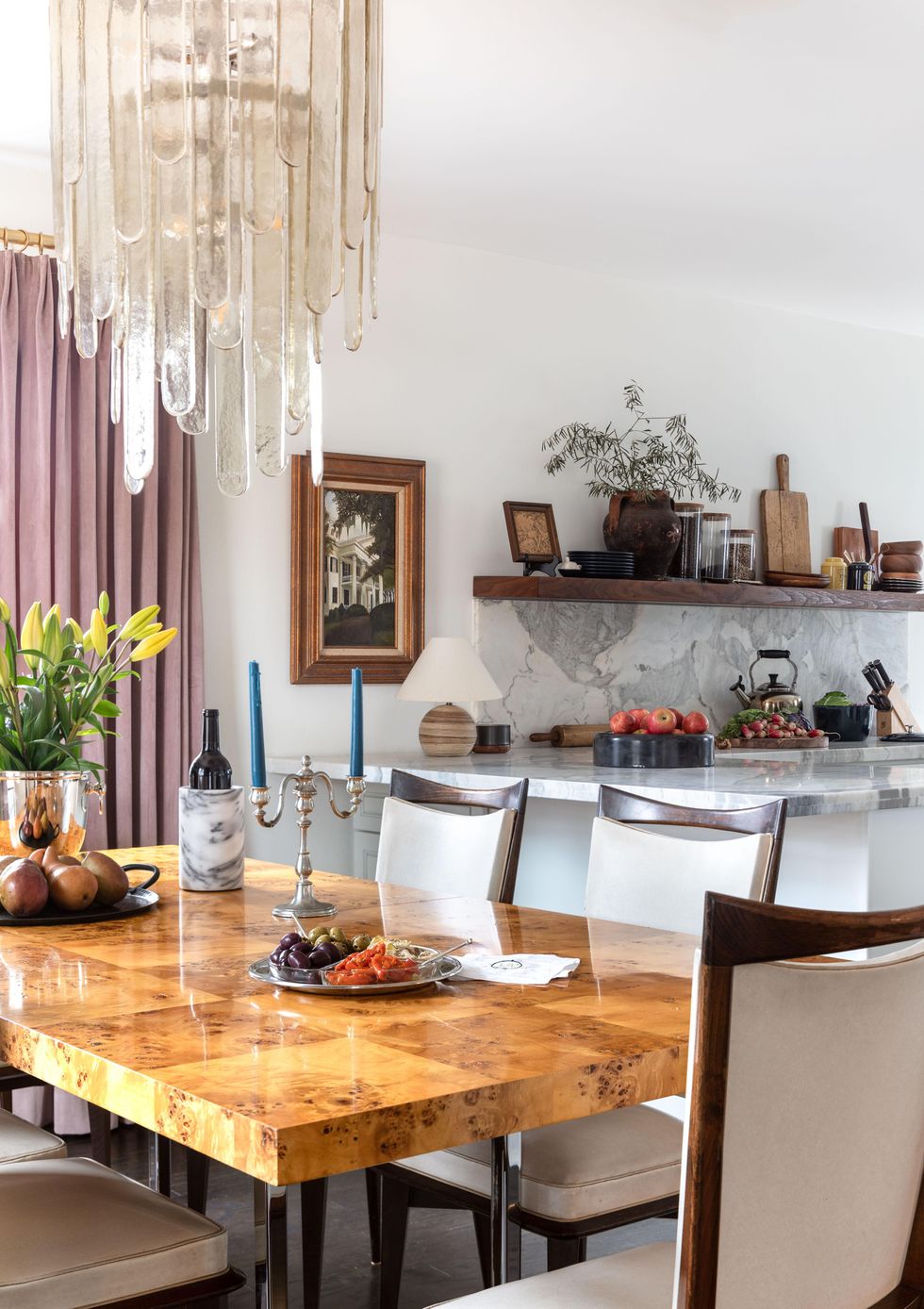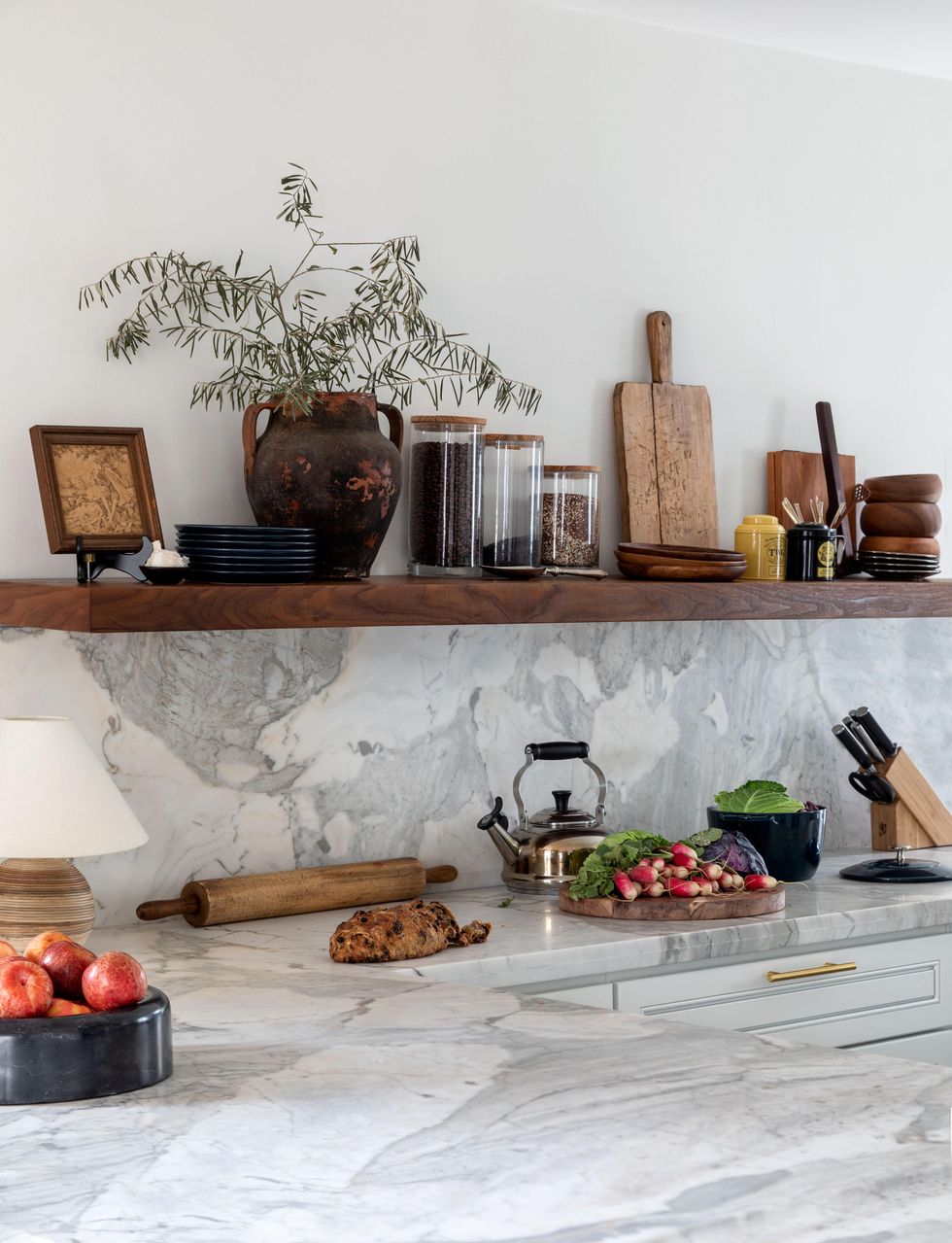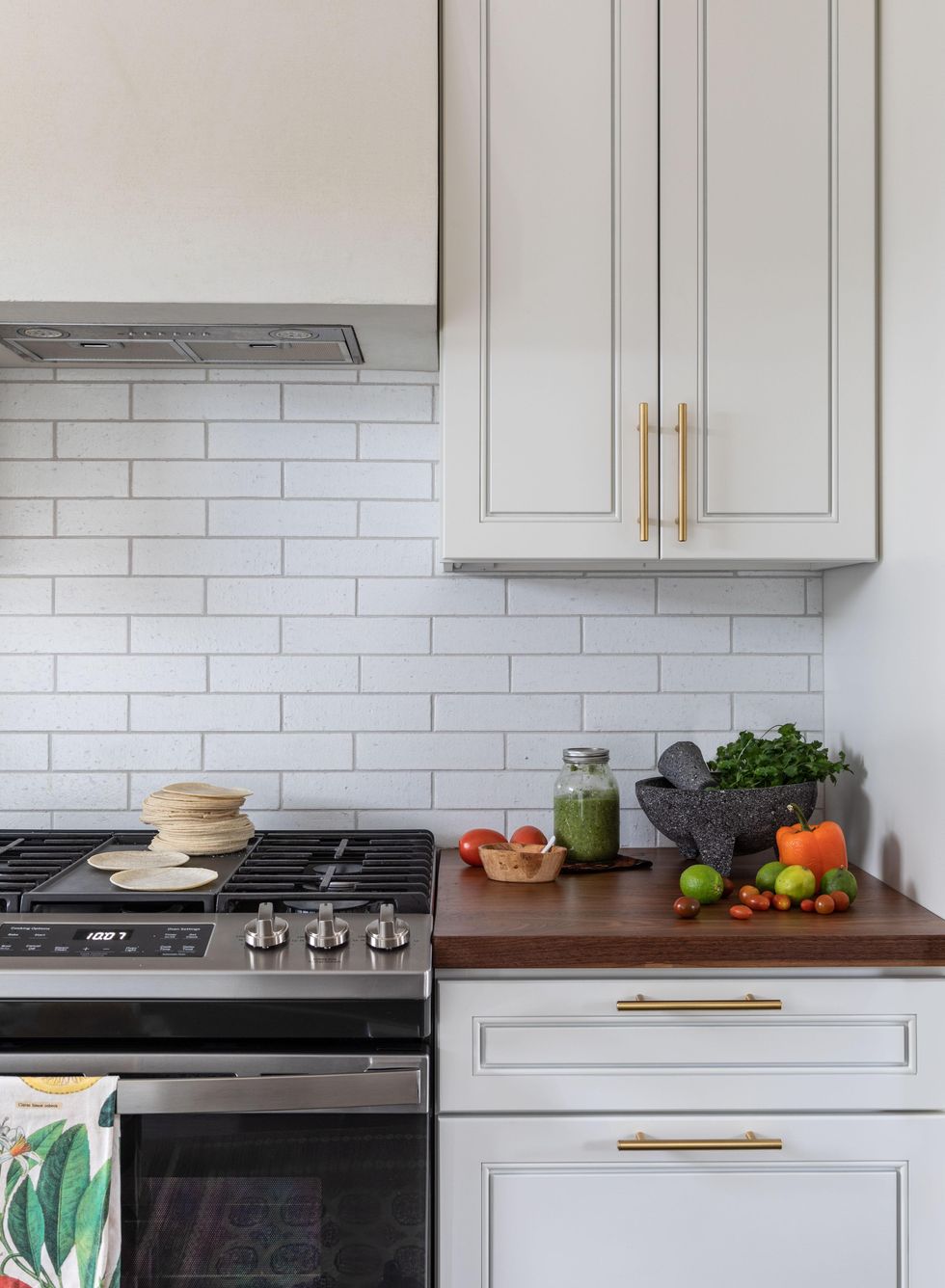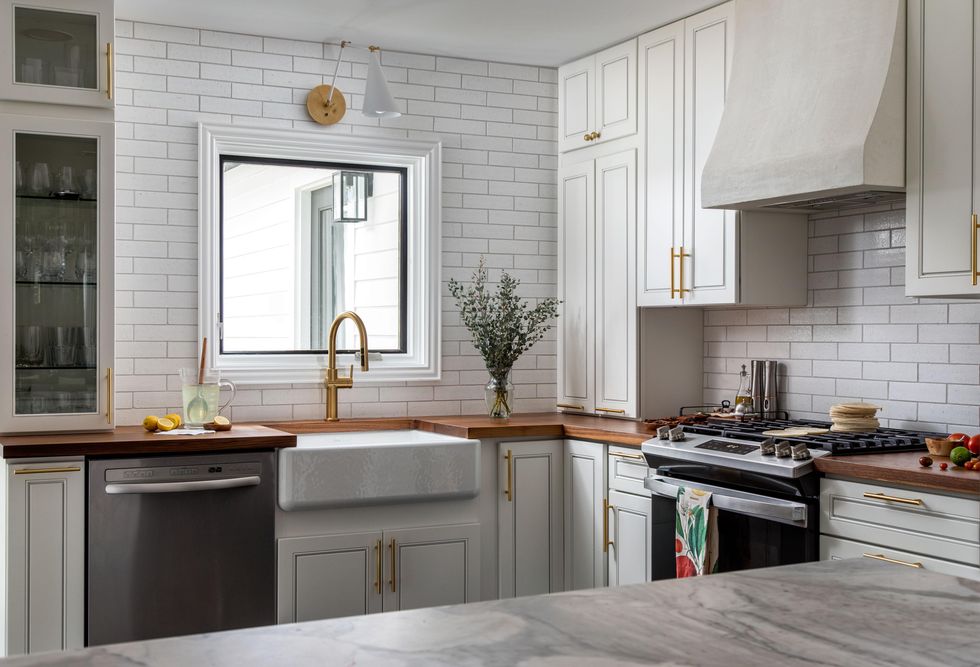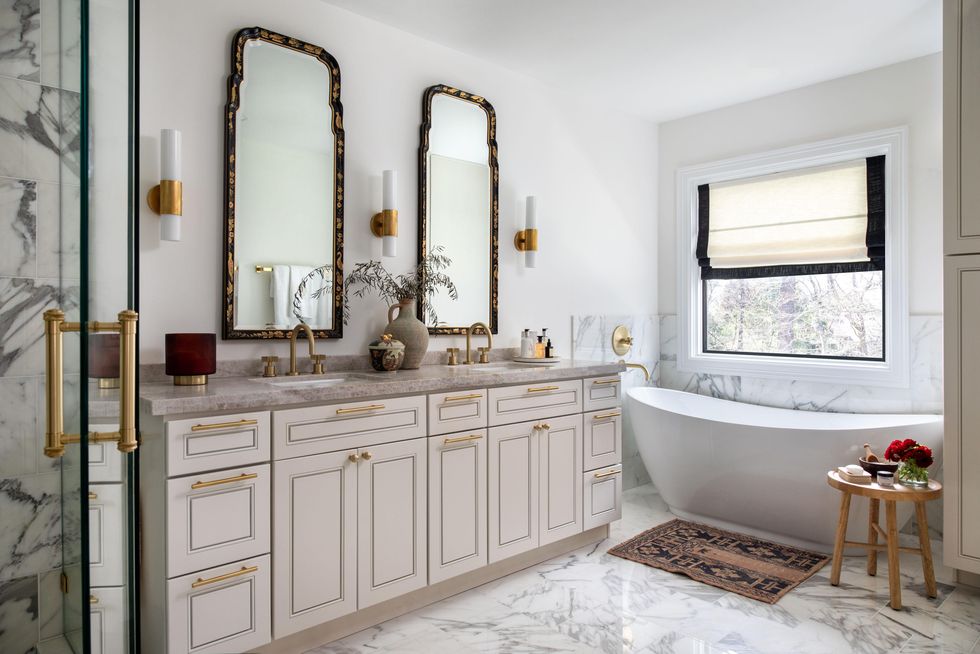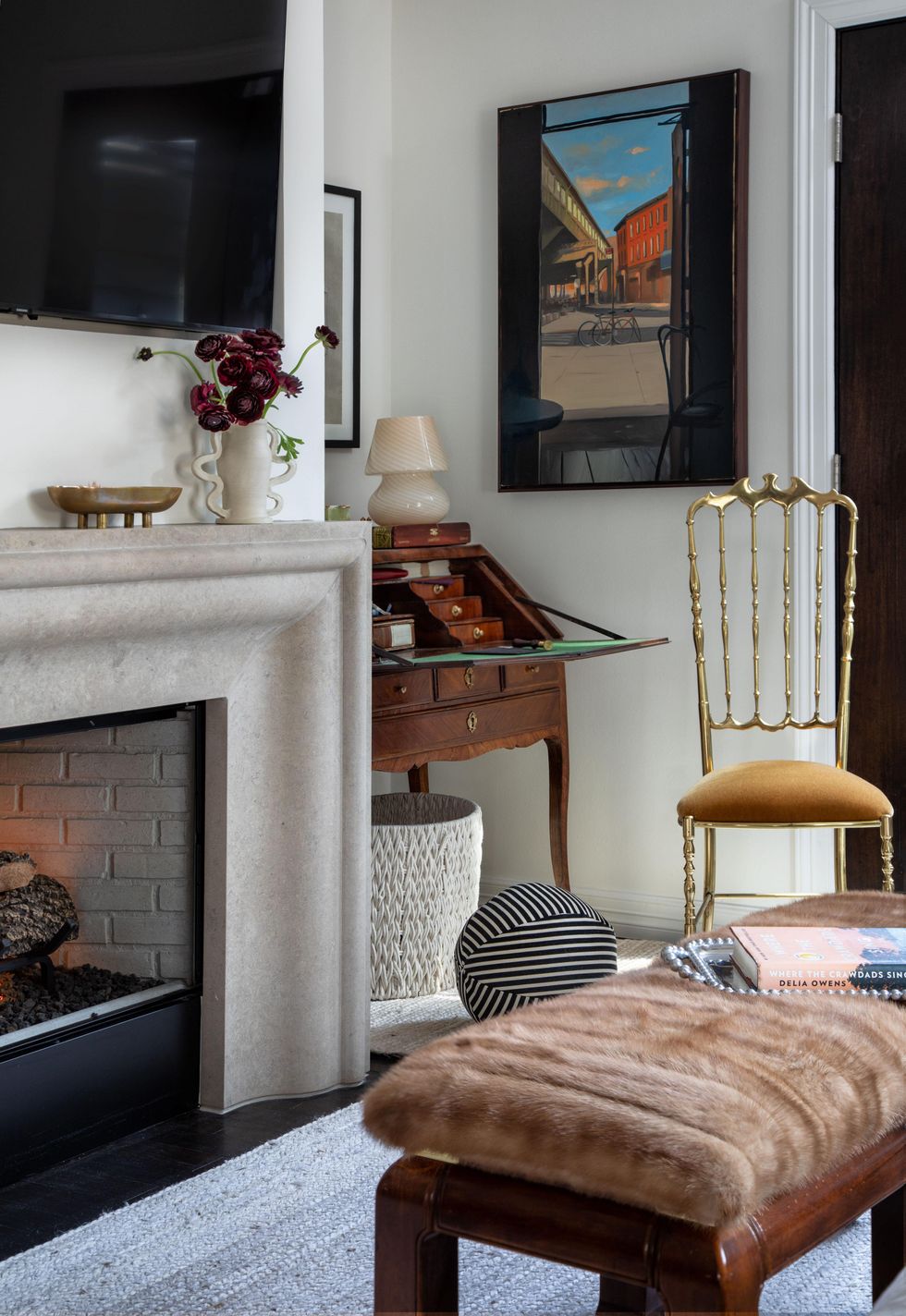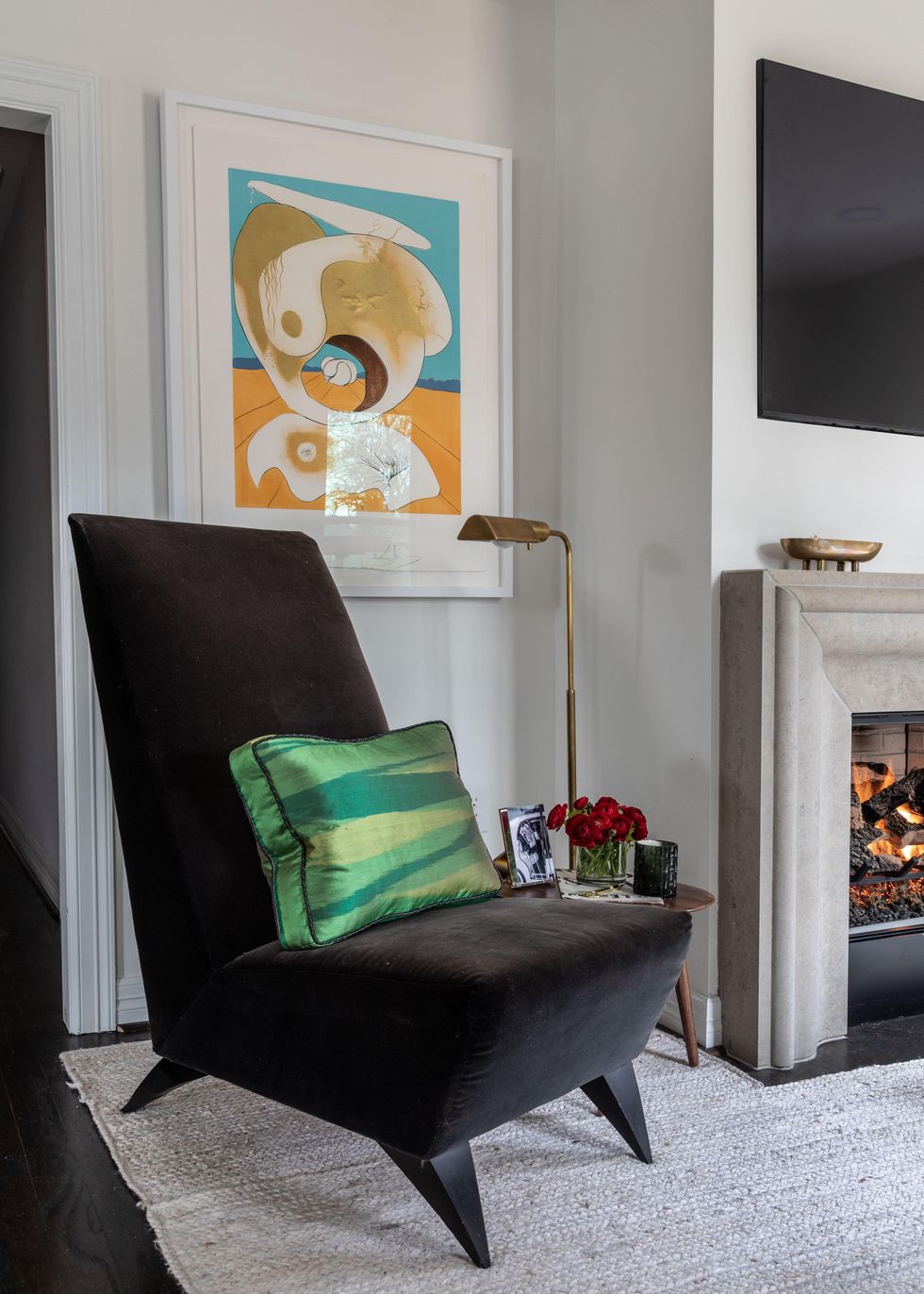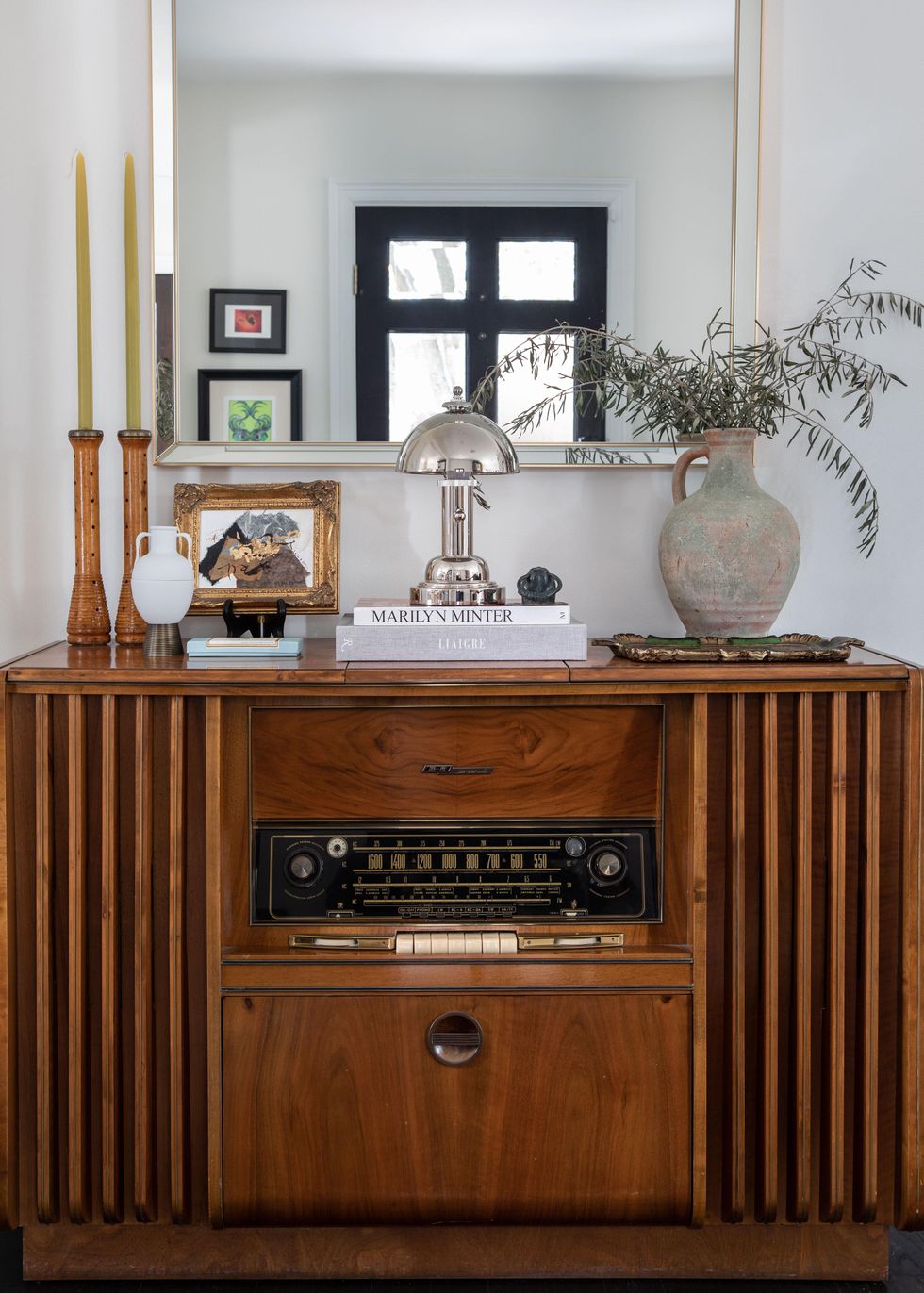 Home + Real Estate