Young Houston-Raised Designer Bach Mai, Touted by 'Vogue,' Might Be America's Next Great Couturier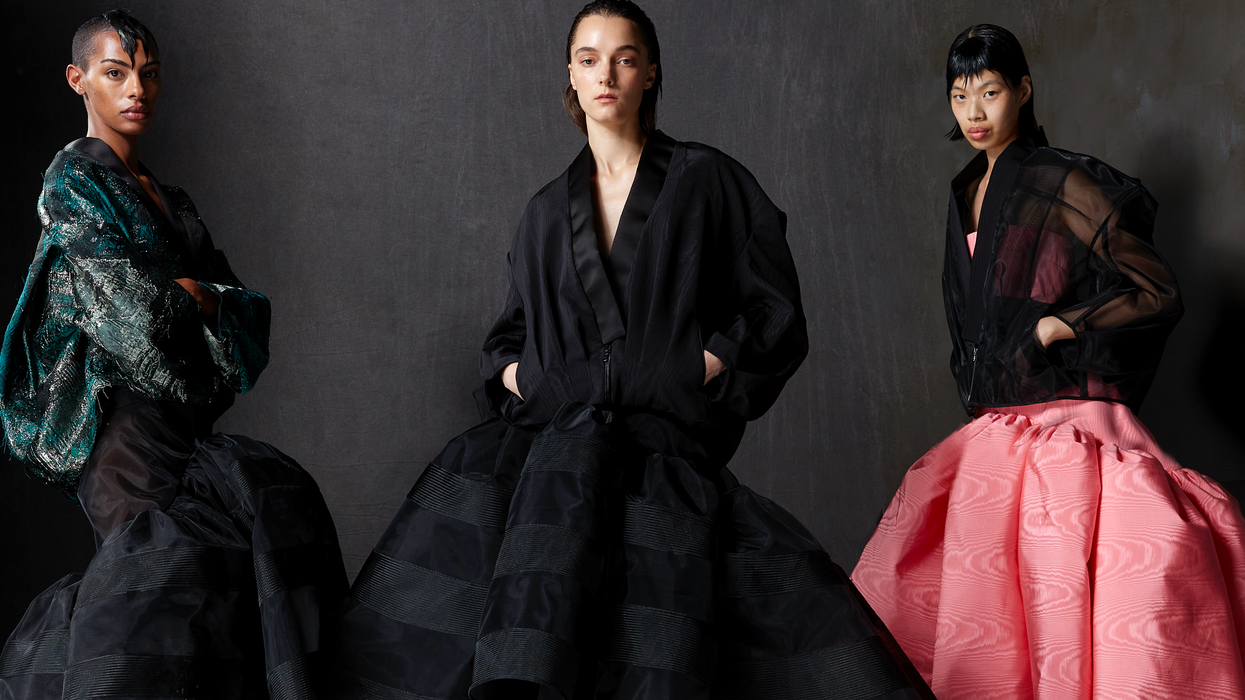 MEET DESIGNER BACH Mai, 33, a child of Vietnamese immigrants on Houston's northwest side, who just might be fashion's next big thing.
---
His brazenly feminine pieces with pops of pink and a bit of big-city edge, inspired in parts by fine art and a childhood love of Sex and the City, have gotten notice by no less an arbiter of such matters as Vogue, which has reported that "step by step, his plan is to build the next American couture house." And his résumé — the world's best fashion schools, affiliations with stars like John Galliano — is undeniably impressive.
But what's especially hard not to love is the impact his Texas roots have had on Mai's approach to style. "A lot of my design ideas come from having grown up here in Texas and the girls I started making clothes for and their mothers," says Mai, now sporting streaks of chartreuse in his hair that was, until recently, a vivid cobalt. "This 'Texas woman' and her approach to dressing, glamour and fashion is so real. We as Texans have such a love of event dressing, which doesn't really happen anywhere else. And it's very unique to be able to grow up with such a real understanding of what event dressing is, and what those women's real needs are."
Mai, whose dad is an engineer, attended St. John's School in River Oaks, and he spent his spare time hanging out at High Fashion's fabric store to learn more about materials. He started making dresses for his family members and friends. His first training was as a costume apprentice at Houston Ballet. He went on to study fashion design at Parsons School of Design in New York and was, upon graduation, nominated for Womenswear Designer of the Year.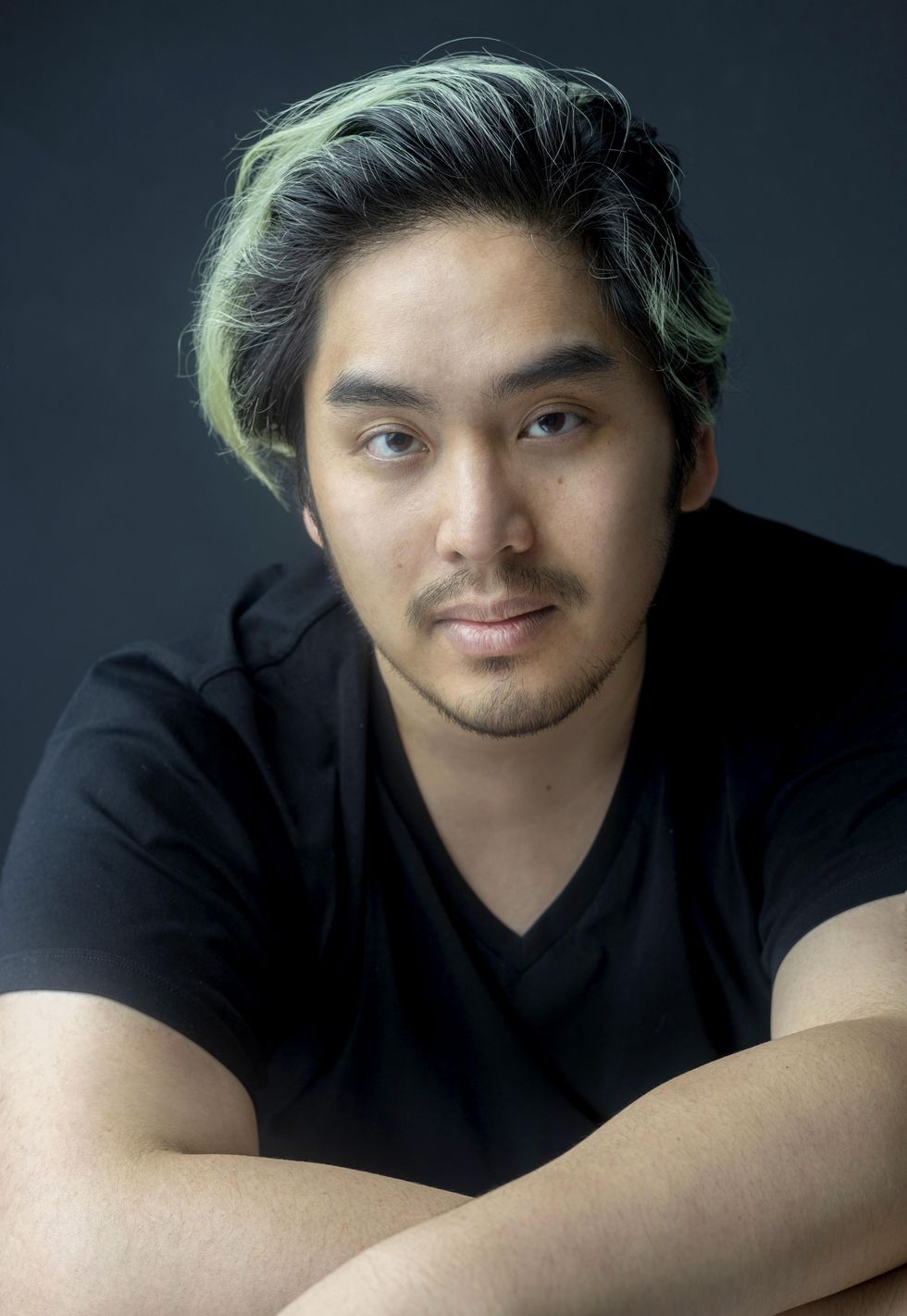 Bach Mai (photo by Duke Winn)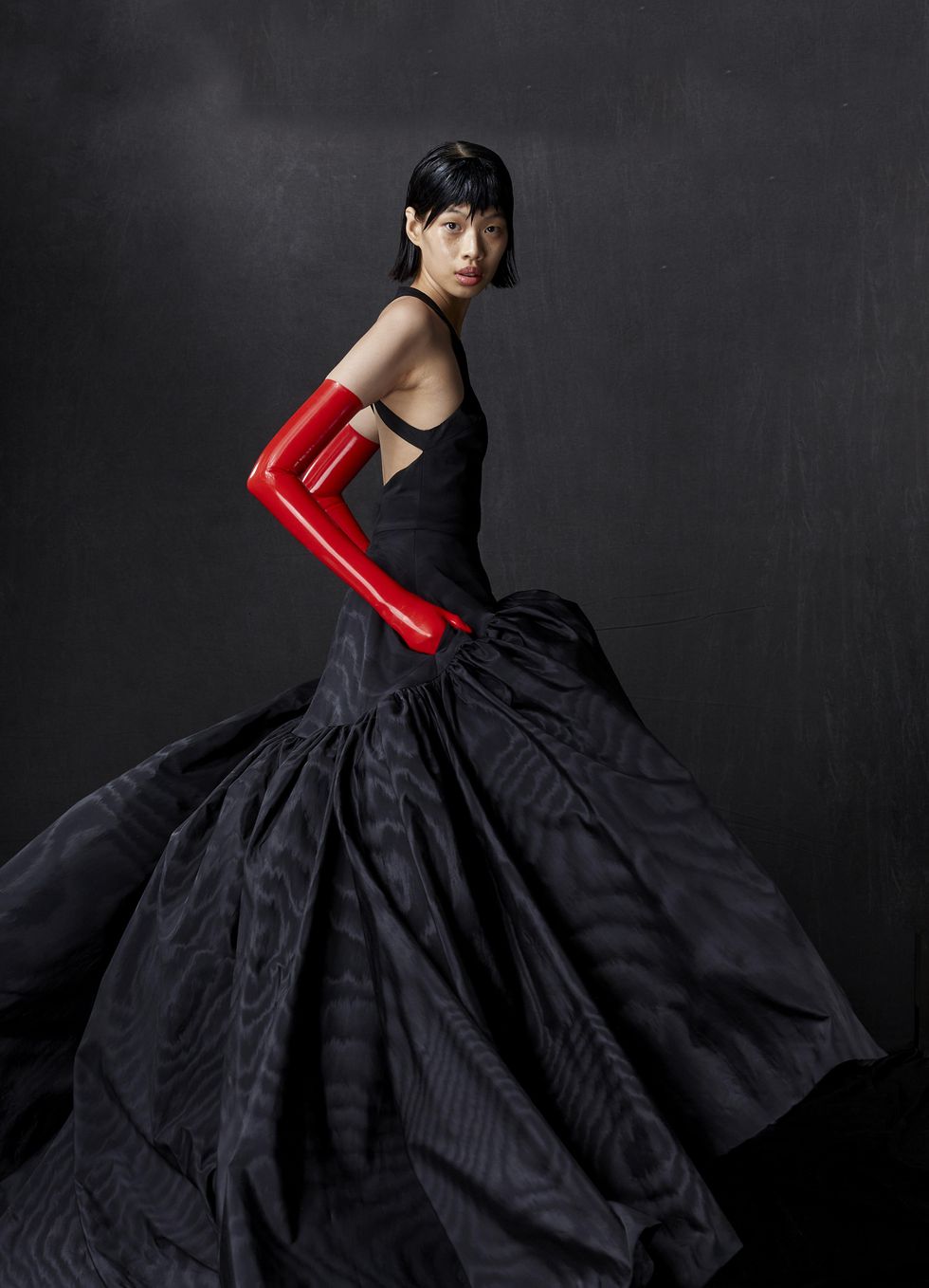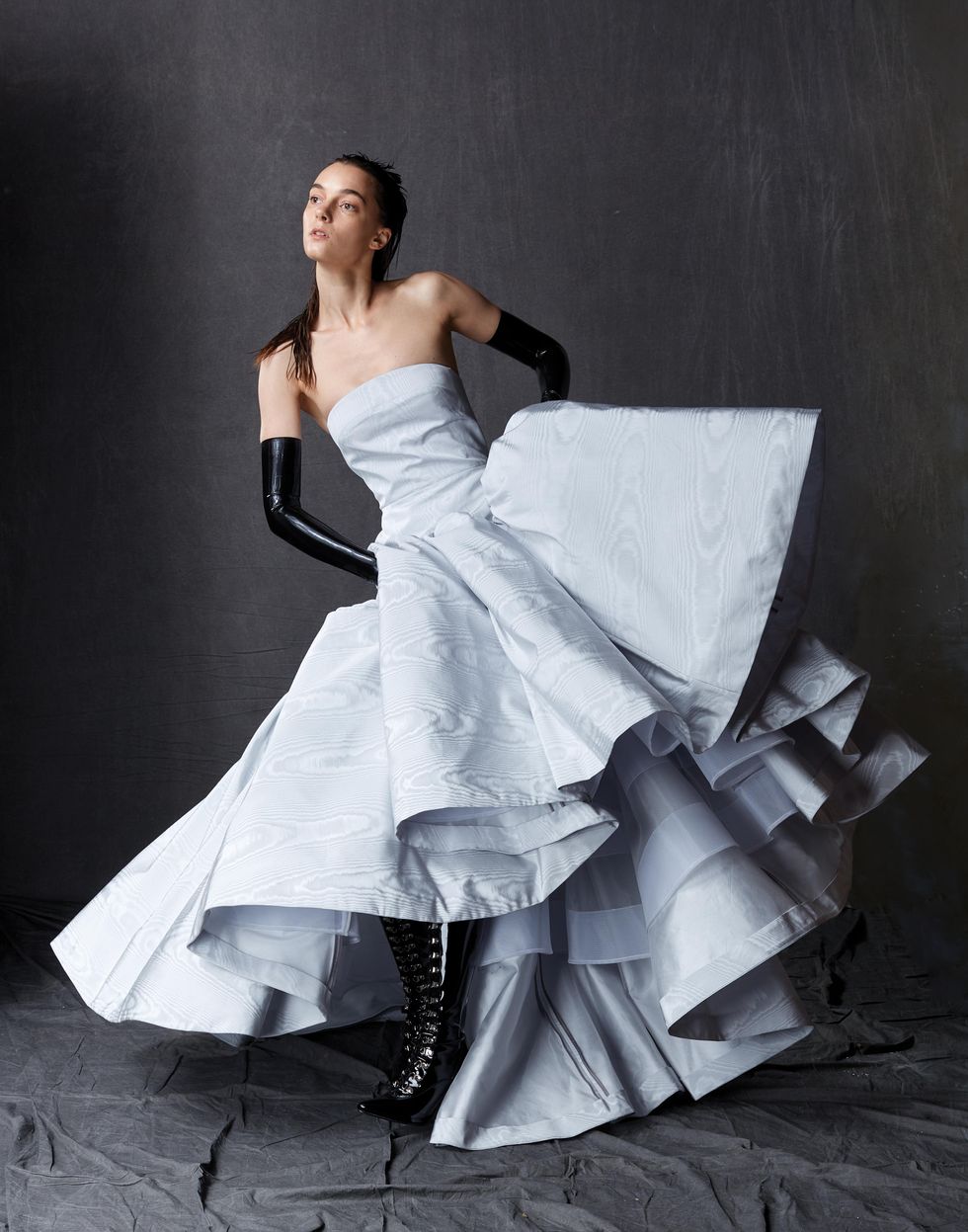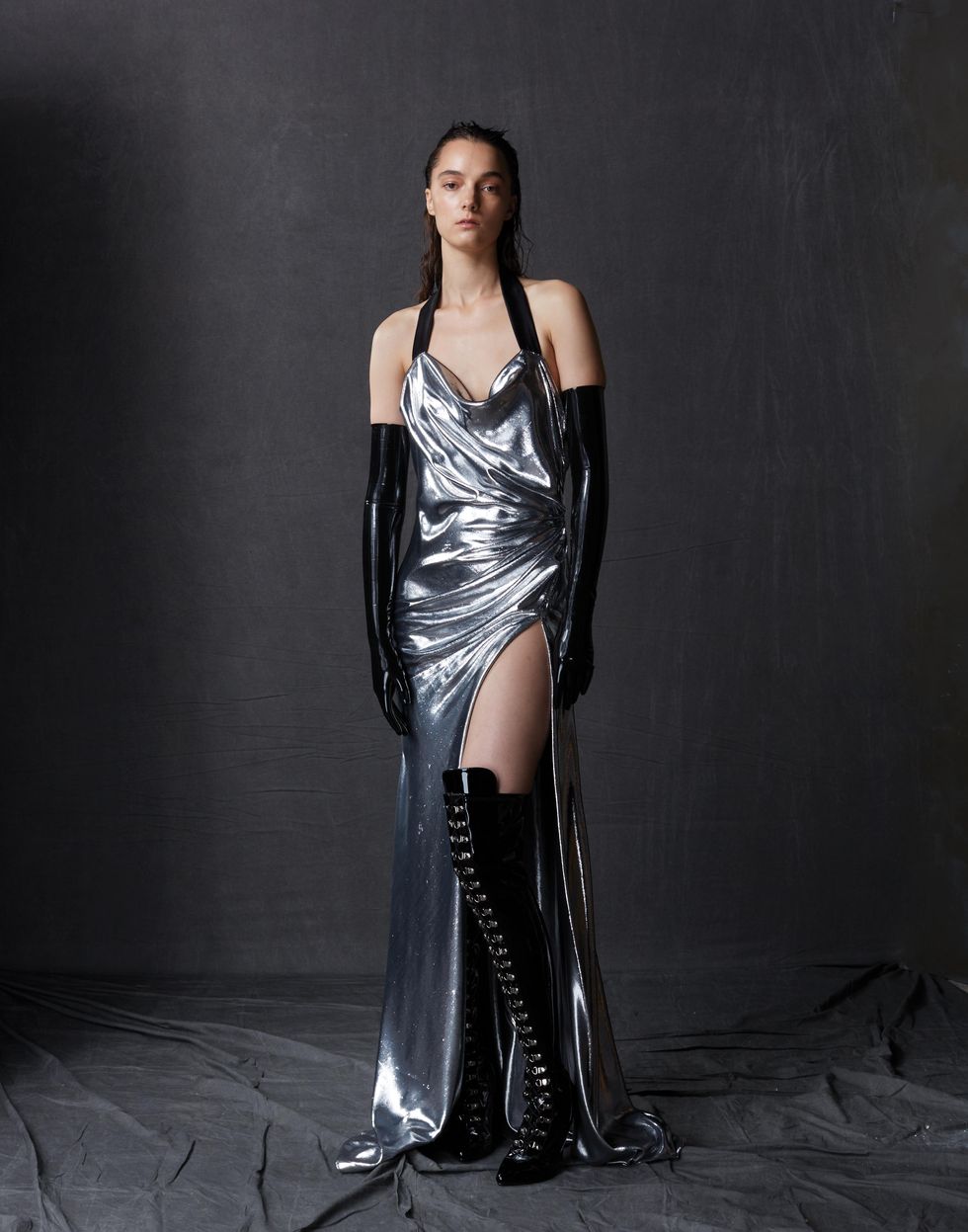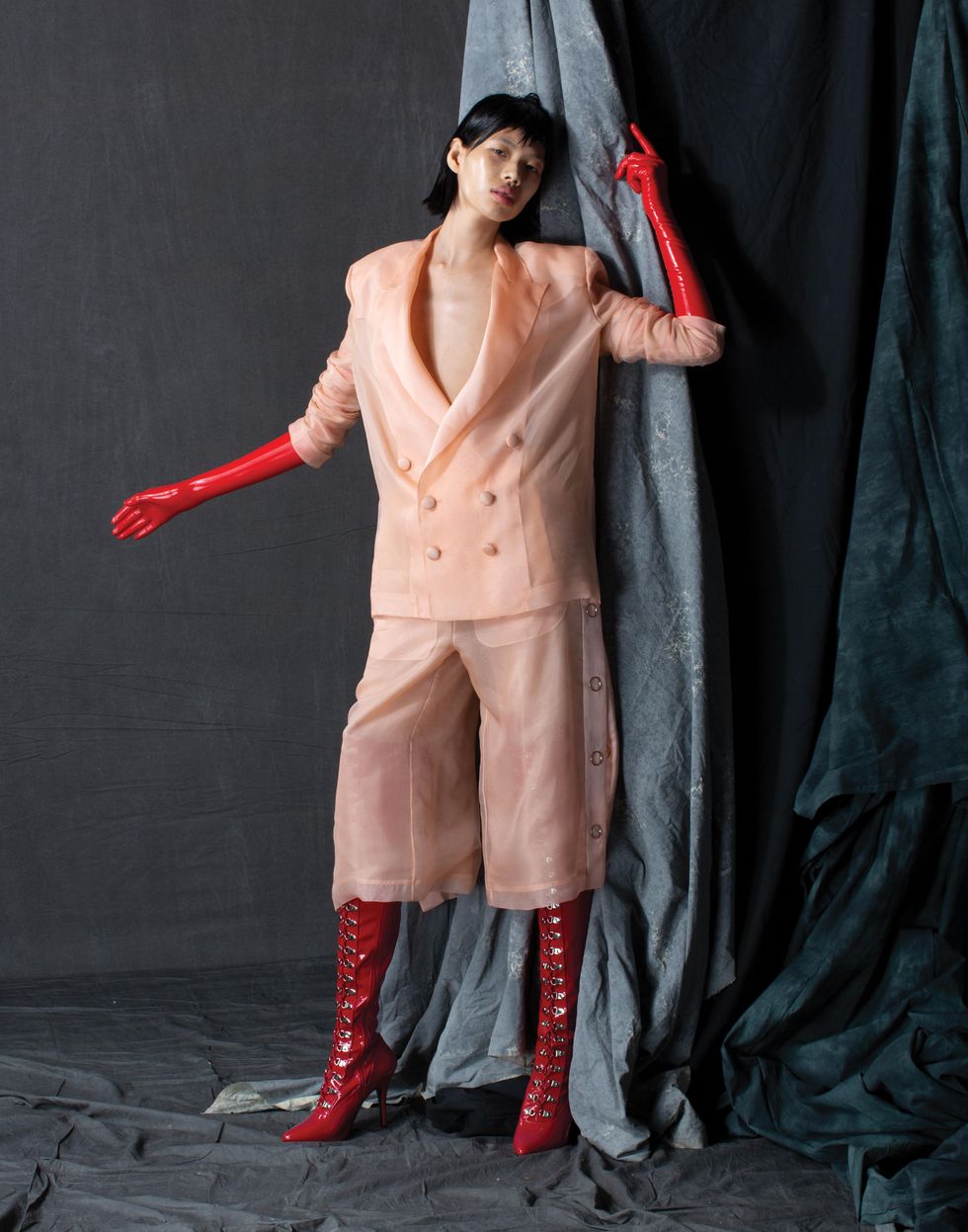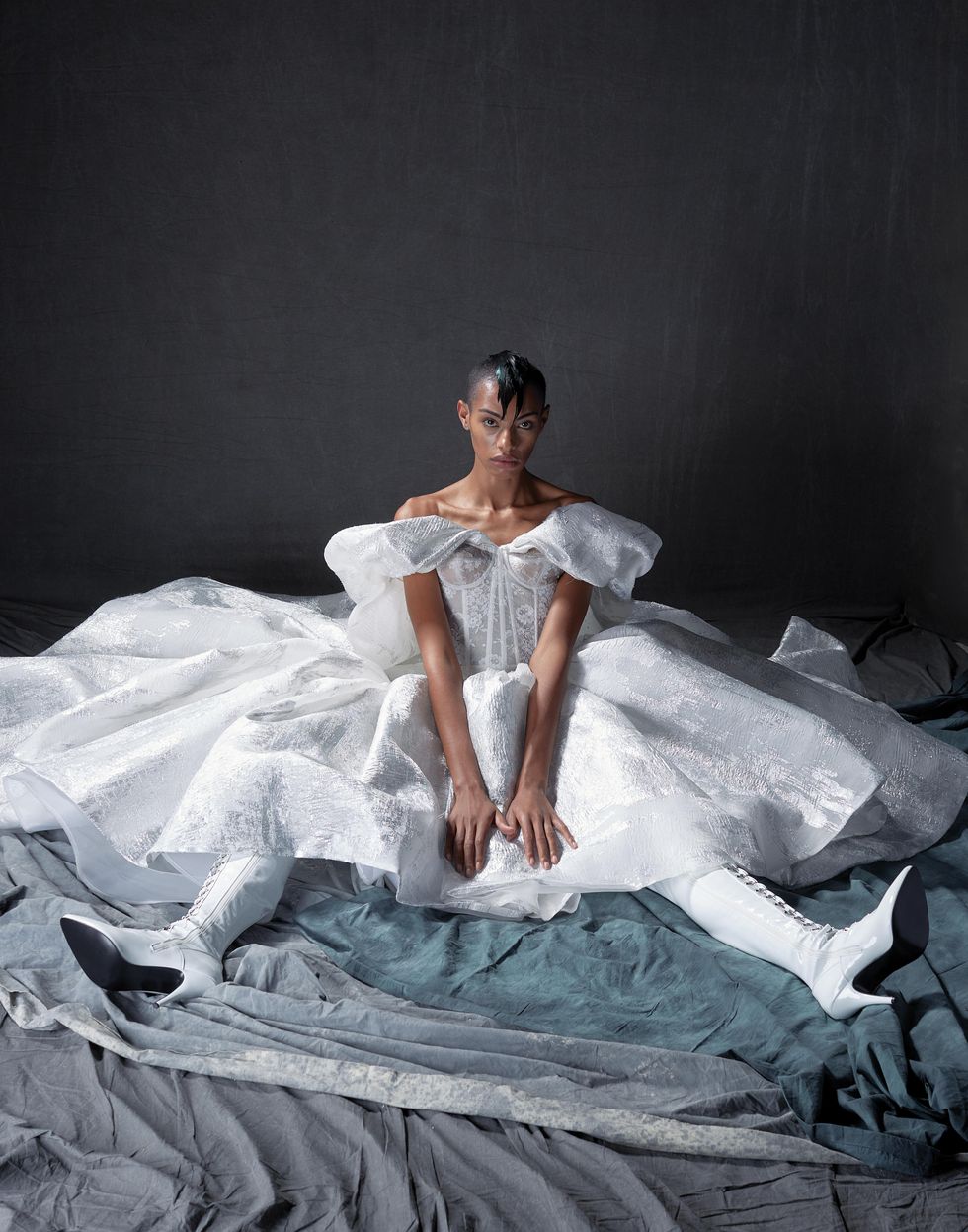 Following design stints at Calvin Klein and Oscar de la Renta, he moved to Paris and received a master's degree in fashion design from the Institut Français de la Mode. Mai then designed for Prabal Gurung before joining the team at Maison Margiela under Galliano during the development of the debut Spring/Summer 2015 Artisanal Haute Couture collection. He was taken under the master's wing and worked closely with Galliano's entire team. "Surround yourself with strong people. That's the biggest piece of advice he ever gave me," says Mai of Galliano. "I'm trying to build out with strong people who can help me, because it takes a village for sure."
Mai is now based in New York. His eponymous brand is an irreverently glamorous and luxurious ready-to-wear and made-to-order collection that has couture aspirations. It's backed by Hurel, one of the oldest and most prestigious fabric houses in France, which gives him access to luxurious materials — organza, watered silks, Chantilly lace.
His advice to women as they contemplate his work? "Wear what makes you feel amazing," he says, "and don't care about what anyone thinks. Clothes let you express yourself to the world, so present yourself in a way that makes you feel incredible and ready to take on anything that the world can throw at you."
The rising-star designer remains the perpetual student. "I learn wherever I go. I'm very curious, and I find people who are knowledgeable, and I learn from them. That's really the only way."
And he owns his fierce drive to succeed, which he's harbored since his teen years in Houston. "There's no other option," he says. "I have to work to get to success. It's not sitting back and just wanting. It's working to get that goal and taking all the little steps to get the work to a level I think it deserves."
Style