After Pop-Ups, Food Trucks and Pandemic Strategy Shifts, a Thailand-Raised Chef Goes From 'Street to Kitchen'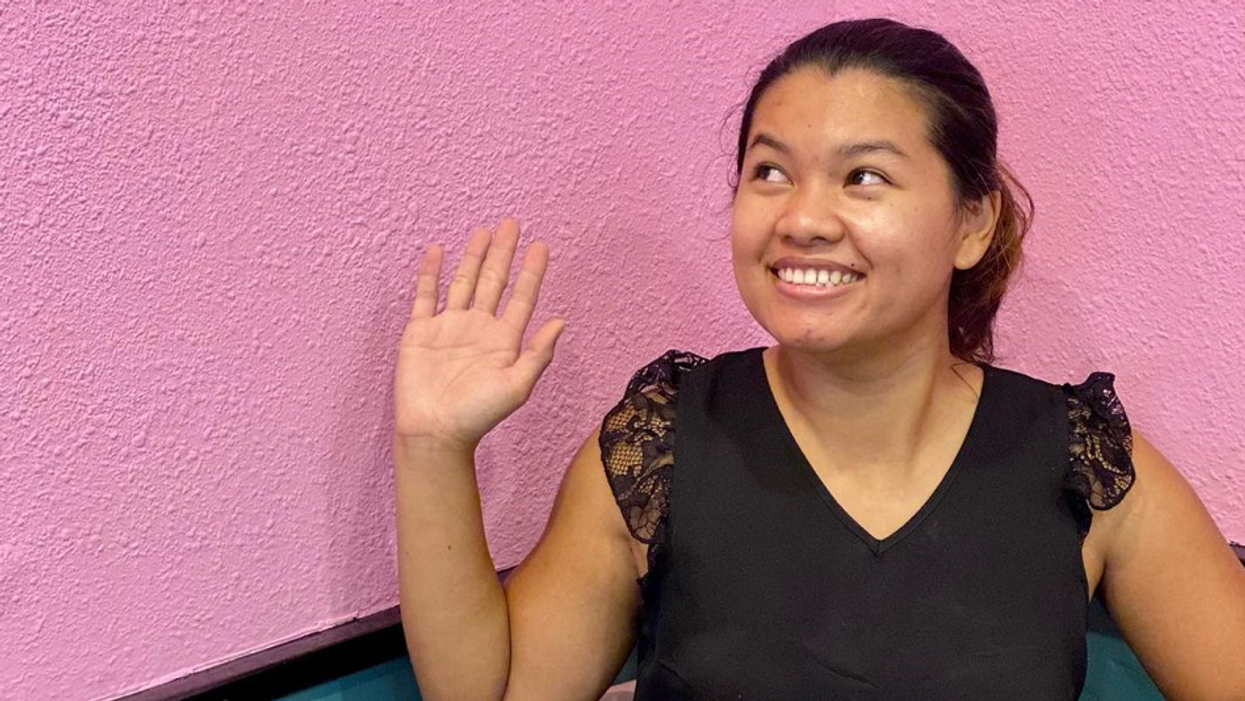 "WE'LL NEVER APOLOGIZE about where we come from. You shouldn't either," reads the website for young chef Benchawan Jabthong Painter's popular street-food-focused Thai restaurant Street to Kitchen (6501 Harrisburg Blvd), which has a cult following among local in-the-know Thai food aficionados and calls an unassuming strip center in the city's East End home. "We are unapologetically, authentically Thai."
---
Street to Kitchen will, for the first time ever, begin offering dine-in service — within the four walls of her own building — in the next few days. Her pandemic-era journey to this moment has been a quirky one.
Many of the early fans of Painter's Thai cooking were first exposed to her spicy, oh-so-good Thai food at pop-ups hosted by local markets and dive bars, like the East End's reining hipster haunt Lil' Danny Speedo's Go Fly a Kite Lounge, where Painter and her American husband Graham dished out tasty samplings of Painter's Thai street-food-inspired fare. The two, who met and got married while they were both living in Bangkok before moving to Houston to be closer to Graham's elderly parents, opened the brick-and-mortar for their popular concept in August of last year, after the pandemic made their popular pop-ups untenable.
"If you're going to do it, you just have to stop everything you're doing and go for it," says Painter, who lives in the East End near her restaurant, of the couple's decision to take the leap from pop-ups to storefront. "We tried to do everything we could to just keep the neighborhood happy."
One of the things that makes Painter's Thai cooking so irresistible is the creativity and joyful expressiveness of her dishes. She's known for using novel ingredients and combining those ingredients in equally novel ways. Back in February of this year at the 2021 Truffle Masters competition, an annual food competition that brings in top chefs from all over the state to celebrate one of the world's oldest and most precious delicacies, Painter wowed the crowd with her novel Black Truffle Durian Crab Curry, which featured jumbo lump crab meat in durian curry, topped with black truffles and served with pickled watermelon rinds and coconut rice.

"With durian you either love it or you hate it. There's no middle, and I love it," says Painter of the famously stinky fruit, which she combined for the competition with a mild red curry so the flavor of the durian could take center stage and have the space it needed to really sing.
"It was pretty good, I'm not going to lie," she adds with a chuckle.
The love of creating novel dishes out of interesting ingredients is a habit that Painter picked up from her grandmother, who had a restaurant in Painter's hometown of Nakhon Sawan, Thailand, which Painter started working in at the age of seven. Near the center of Thailand, Nakhon Sawan sits at the confluence of two of Thailand's major rivers, the Ping and the Nan, and Painter's grandmother's restaurant overlooked one of those rivers. The restaurant's specialty was fishcakes, remembers Painter, made from fish caught by Painter's grandfather in the river. "We also picked a lot of vegetables by the river," says Painter. "You just cook with what you have."

Her grandmother never gave much thought to the expense of the foods she was cooking, says Painter, noting that her grandmother, like Painter today, enjoyed trying out novel flavor combinations with whatever ingredients she could get her hands on. "It was more about putting care and love into her cooking than the business side of things," recalls Painter.
After moving to Houston, painter initially had a hard time figuring out how to navigate the city, but she eventually found her footing and discovered that she could find any ingredient she could dream of cooking within the city's expansive set of Asian grocery stores and food shops.
"Houston has everything I need. I can do everything here," she says. "The more you stay, the more you know."
Before starting her Street to Kitchen brand, Painter grew her local culinary roots by spending time working in the kitchens of top restaurants across the city, like James Beard Award-winner Justin Yu's Theodore Rex, where Painter worked making sauces. "I really loved that job a lot, and I learned a lot from him," says Painter. "A lot of the stuff I learned there really opened my mind."

In addition to serving food out of their brick-and-mortar, which sports the pandemic godsend of a to-go window, Street to Kitchen's food can also be found at multiple local markets, like Urban Harvest's Saturday farmers market at 2752 Buffalo Speedway. At the market, Painter is known to serve her irresistible Thai grilled cheese, which is made from a delectable combination of gruyere, sharp cheddar, sweet basil and chili on sourdough, and is served with a side of spicy pumpkin curry dipping sauce. Street to Kitchen, which has been to-go for the duration of the pandemic, will also be opening their brick-and-mortar to dine-in service — online reservation only — starting this week.
Painter hopes being open for dine-in service for the first time will allow new customers to discover the joys of her authentic Thai street-style cooking. "You have to open your mind and try new things. And be open to trying new things, things you have never seen or tried before — that's the fun part," says Painter.
People + Places