Musaafer Taps James Beard Winner Chef G for Epic Indian-Thai Fusion Dinner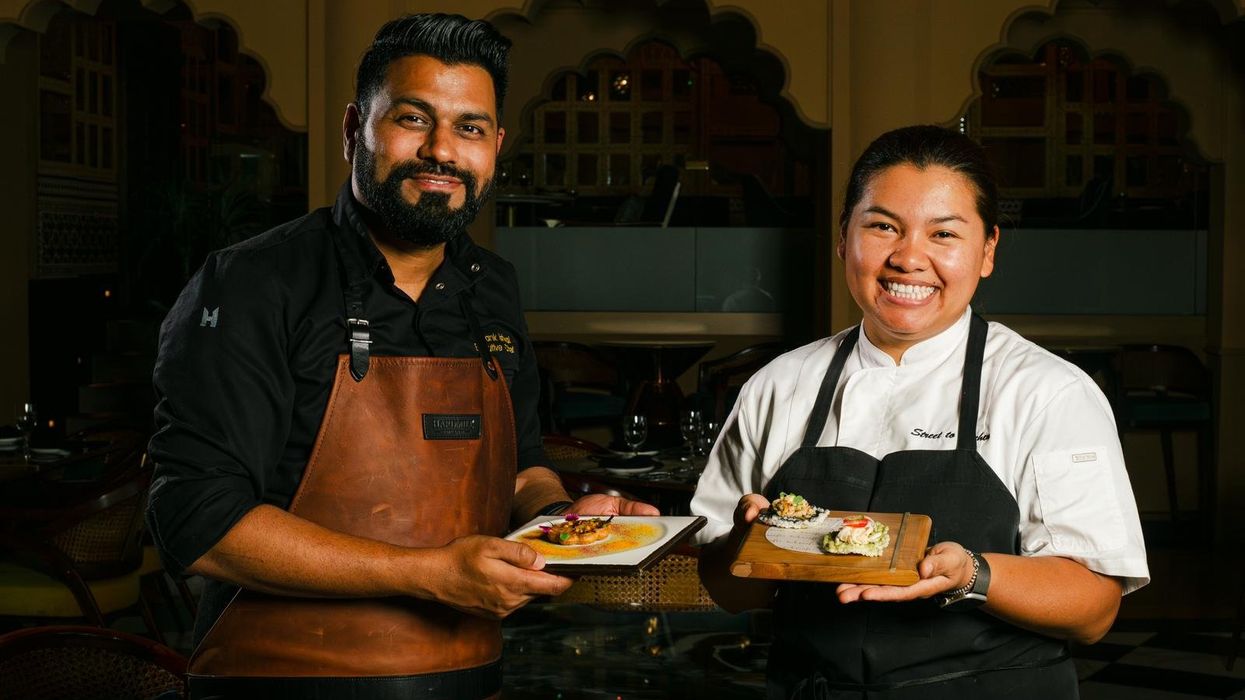 THERE'S STILL TIME to snag a seat to the third edition of 4 Hands by Musaafer, a dinner series featuring worldly collaborations with chefs of different backgrounds from around the globe. On Oct. 25, Thai and Indian cuisine will merge at this blockbuster dinner crafted by executive chef Mayank Istwal of Musaafer and James Beard Award-winning chef Benchawan Jabthong Painter of Street to Kitchen at palatial Musaafer Restaurant.
---
Chef G, who recently received the 2023 James Beard Award for Best Chef Texas began her culinary journey at the age of six when she began helping make Central Thai classics from scratch with her grandmother in their neighborhood restaurant in the North Central Thai metropolis of Nakhon Sawan.
After working in a number of Bangkok restaurants and pastry shops, Benchawan met her husband Graham Painter and moved to Houston with him five years later. In August 2020, Benchawan and Graham launched Street to Kitchen in Houston's East End, a tiny space dedicated to Thai staples. The team recently announced that Street to Kitchen will debut its new larger space in EaDo's The Plant on Nov. 11.
Chef Istwal will also bring his culinary prowess to the dinner where he will collaborate with "chef G" to guide guests on a journey through the diverse tapestry of Indian flavors that he is renowned for creating and redefining at Musaafer. Having earned international acclaim for his artistry and commitment to elevating Indian cuisine, chef Istwal stands at the helm of gastronomic innovation where every dish narrates a story and each spice carries a legacy from his groundbreaking 100-day journey across the 29 states of India.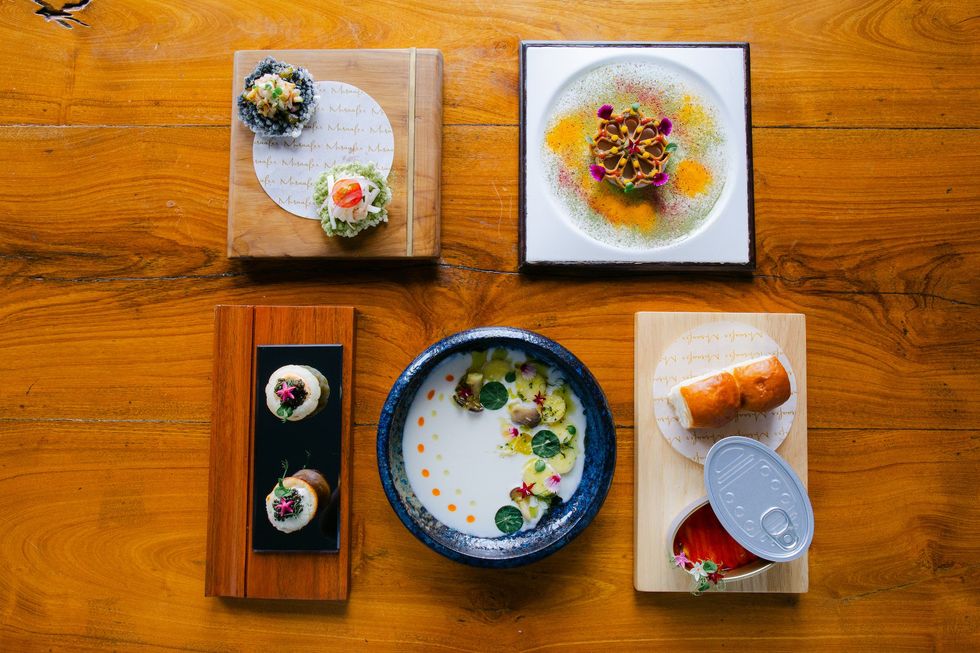 India meets Thailand (photo by Raydon Creative)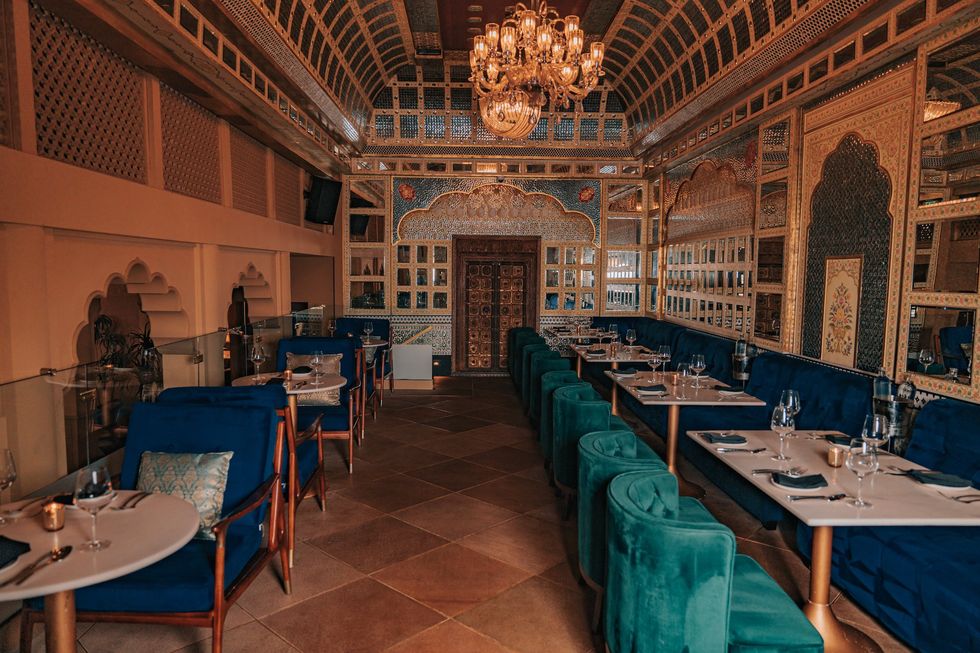 The Sheesh Mahal at Musaafer was inspired by the magnificent palaces of India (photo by Raydon Creative)
His accolades resonate globally, from a spotlight in FSR Magazine's "Rising Restaurant Stars: 29 Innovators Who Dared the Impossible in 2020" to his recognition as one of the top 13 Indian Chefs elevating India's culinary heritage by Conde Nast Traveler India. As a presenter of Indian heritage through cuisine, culture, and spices for the Foundation for India Studies, Istwal is a cultural ambassador, passionately showcasing India's multifaceted contributions.
Together, the chefs have been menu planning, and will be sourcing ingredients from local purveyors and recipe testing in the weeks leading up to the dinner, with chef G introducing the bold flavors and depth of the Thai pantry, and chef Istwal intertwining the rich history and ingredients of multi-regional Indian cuisine.
The four-part globally inspired dinner '4 Hands by Musaafer' series was curated by chef Istwal and debuted in February this year with guest chef Suu Khin of Burmalicious, and followed with guest renowned Mexico-based chef Roberto Solis of restaurants Nectar, Hantō, Robertas, Huniik, Hokol Vuh, and Kisin, who visited Houston especially for the collaboration.
This third edition will showcase a multi-course menu featuring an unforgettable culinary fusion of Indian dishes melded with chef G's "unapologetically Thai'' cuisine. The menu for the evening will highlight the distinct culinary heritage of both chefs' backgrounds and homelands. As with all the chef dinners, anticipate a show stopping finale by Musaafer pastry exec-chef Ruchit Harneja.
Seats to the 4 Hands Dinner are $190 per person plus tax and gratuity. To reserve, contact reservation@musaaferhouston.com or book on Resy.
Food