These Six Bakeries Will Tempt You with Sensational Holiday Sweets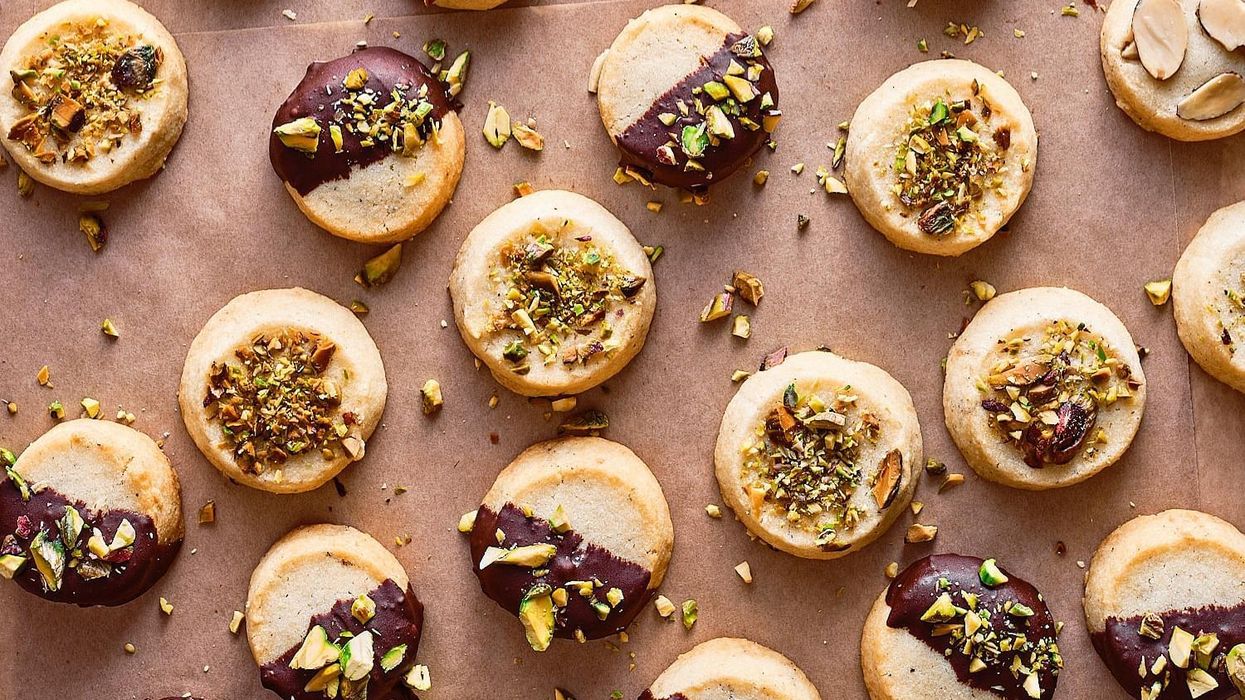 IF THERE'S ONE thing you know to have on hand through New Year's Eve (after that, the diet starts), it is sweet treats. And if the desserts sport a holiday theme, the more the merrier. Here are a handful of our favorite spots to pick up guaranteed joy in a box. Plum cake, persimmon, pies — oh my!
---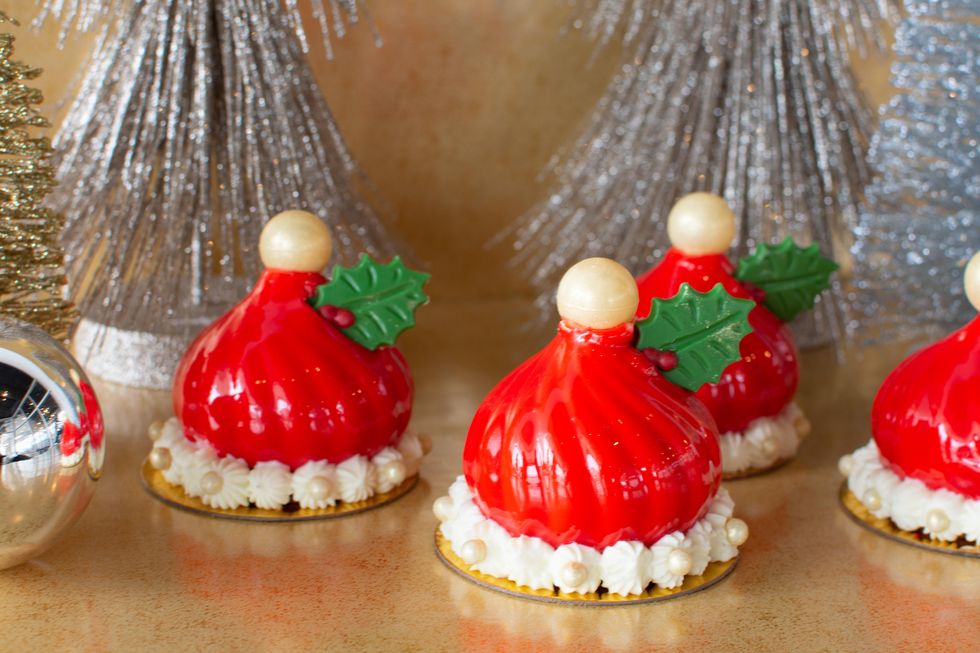 Common Bond eggnog-white-chocolate mousse with Katz coffee and liqueur
Common Bond Bakery, Café & Bistro has partnered with William Price Distilling Co. and Katz Coffee to create a truly local dessert. Its Eggnog and White Chocolate Mousse is a Santa hat milk chocolate truffle with whipped chocolate ganache… on a gingerbread cookie… topped with a chocolate holly leaf. But wait, there's more: Its secret ingredient is William Price cold brew coffee liqueur, containing grain neutral spirits infused with Katz' locally roasted coffee. The dessert is available through Christmas Eve at all Common Bond Bistro locations (Montrose, The Heights, Med Center, Downtown and Spring). The bakeries offer myriad holiday cakes, pies, cheddar-scallion biscuits, challah, panettone, toffee gift boxes, apple-cinnamon coffee cake and other desserts for pick up or pre-order. Check it all out on the website.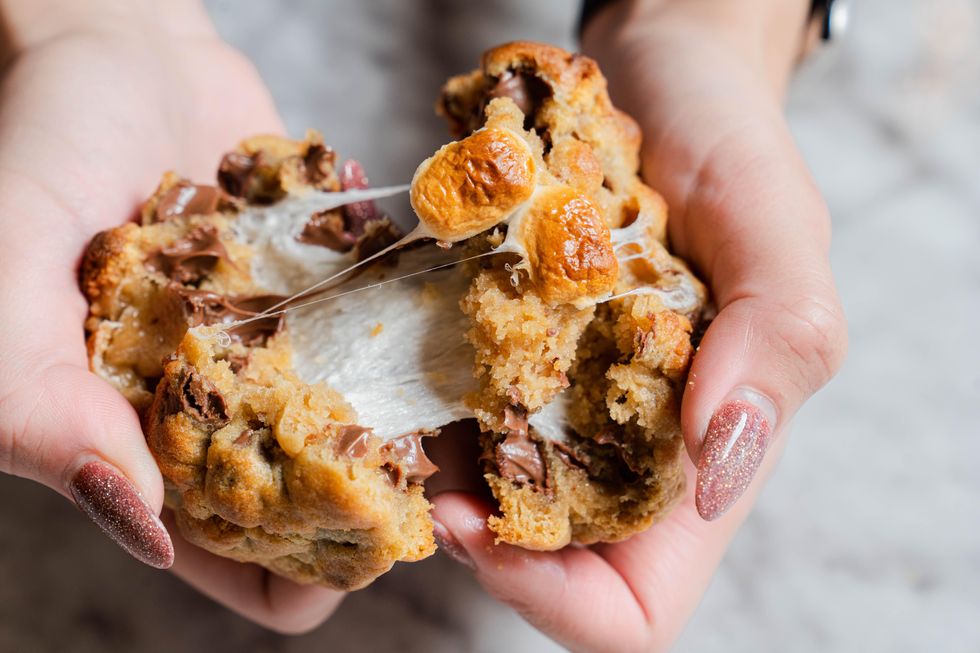 Milk Mastache's marshmallow-stuffed Campfire Bliss cookie
This cute new shop from Mom-turned-baker-entrepreneur Tracy Jones touts giant, soft, gooey goodness right on time for the indulgent season. The cookies are a couple inches thick, and some are stuffed with goodies like whole marshmallows or a Reese's cup. Dreamy flavors like Campfire Bliss with melted marshmallow center, Nutella Dream, sea-salt-caramel-pecan, and red velvet filled with cream cheese, mean that there's no need for cute holiday frosting. "I am thrilled to debut Milk Mustache's first storefront location," Jones said. "After opening the cookie factory in 2020, I knew I wanted the next step to be a beautiful, inviting cookie shop people would look forward to visiting, and Tanglewood was a perfect fit." The treats are available for pick-up, local delivery or shipment nationwide. Make sure to leave a few out for Santa, and don't forget a cold glass of milk!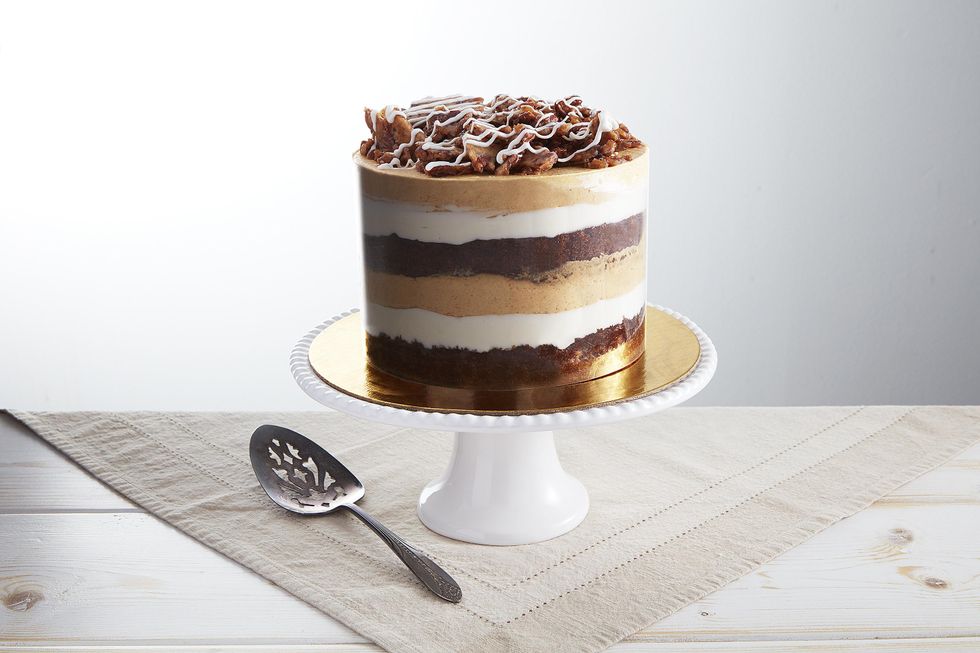 Dessert Gallery's Pumpkin DreamCake (photo by Steve Henderson)
Founder Sara Brook has rolled out her annual parade of specialties including Eggnog Tres Leches cake in a Christmas tree pan and Hannukah/Christmas/New Year's cookie extravaganza trays of 24 or 34 treats, which pairs beautifully with bubbly. Other delightful seasonal treats only available through December include Pumpkin DreamCake, Lone Star sweets collection, and S'mores pie; 10 percent of proceeds from each purchase will be donated to Camp For All, a barrier-free camp for children and adults with challenging illnesses or special needs.
Musaafer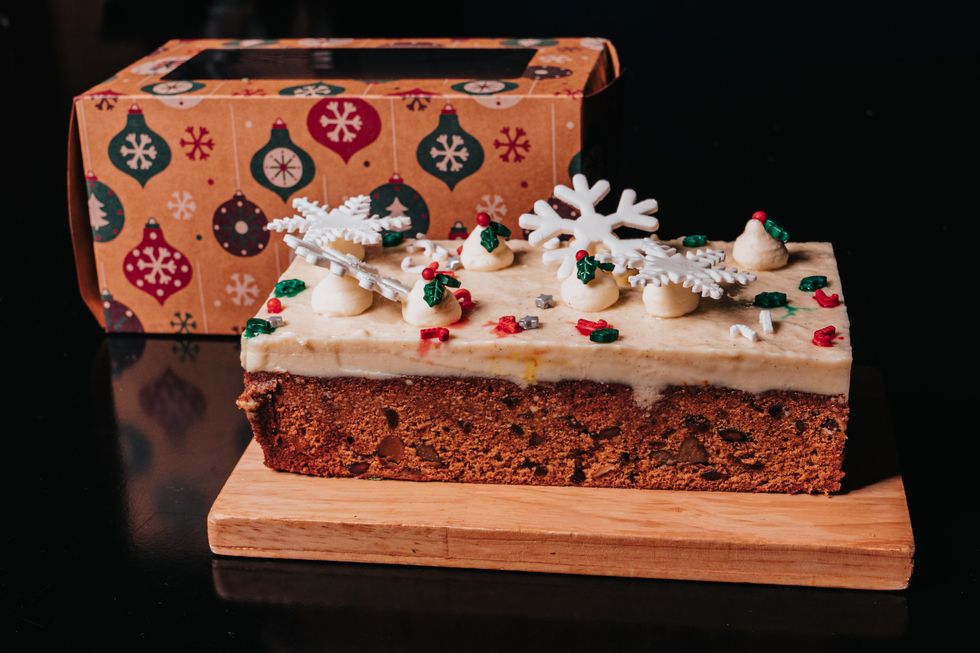 Plum Christmas Cake by chef Ruchit Harneja at Musaafer (photo by Raydon Creative)
Surprise your guests by bringing home a beautifully decorated and unique time-honored tradition: Musaafer's Christmas Plum Cake. Executive pastry chef Ruchit Harneja has put his own northern Indian twist on this classic dessert made with a spice blend of nuts and dried fruits macerated in brandy, sherry and whisky for 18 months — no American fruit cake here! He elevates it with an all-spice rabdi frosting resulting a rich, creamy, perfectly sweet dessert. The cake ($75) feeds 6-8 people and is available through Dec. 24. Order 24 hours ahead by calling Musaafer (713.242.8087).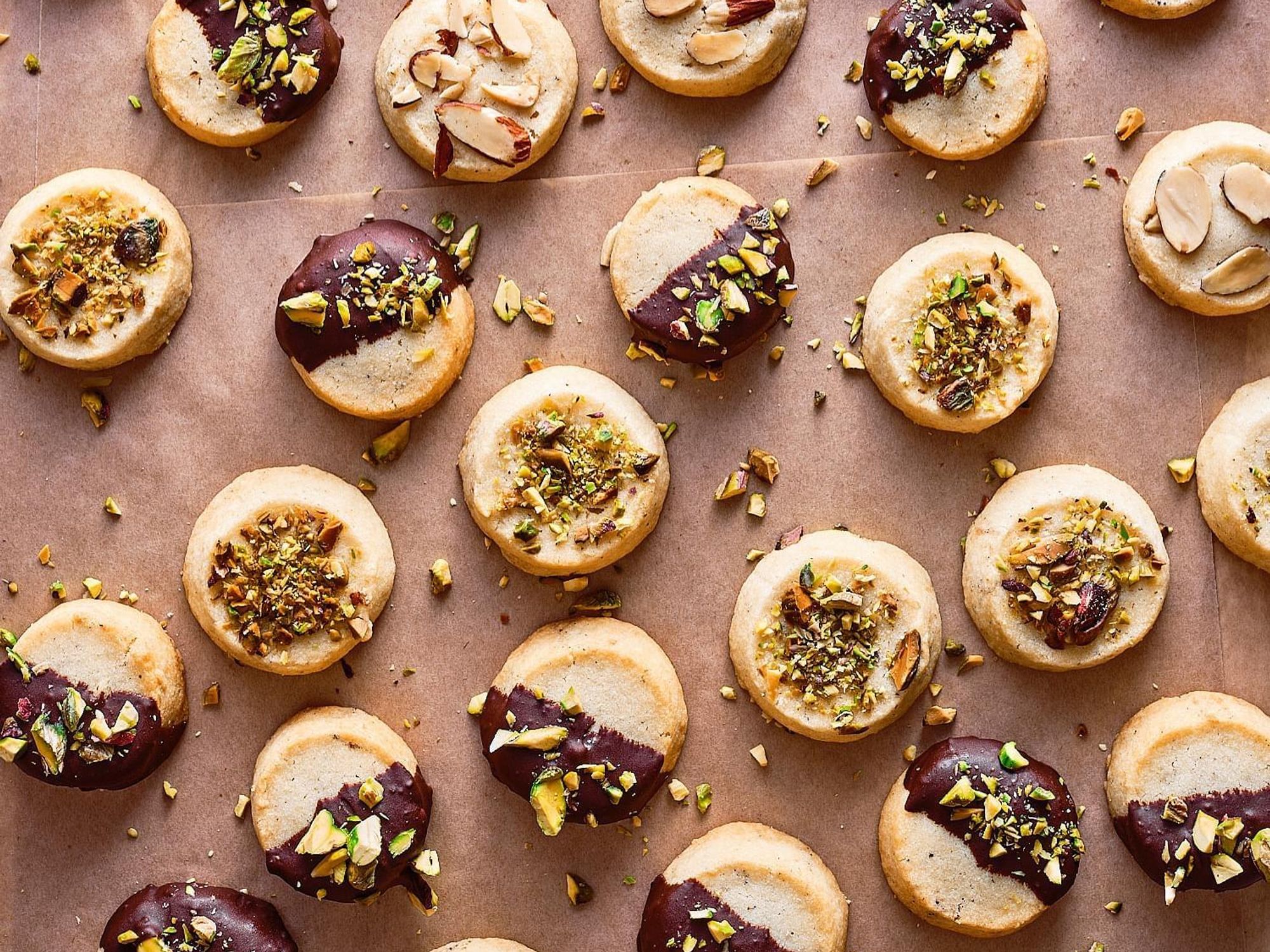 The upstairs sister to hotspot Pondicheri is enticing guests with exotic sweet and savory treats for the celebratory season. Along with the usual slew of cranberry scones, chocolate bourbon balls, cardamom shortbread, and ginger cloud cookies, expect full course dinners to-go (pick up Dec. 23), and whole specialty cakes. Consider the chai custard pie with whipped cream; gluten-free bourbon chocolate cake; pumpkin-persimmon-spice cream cake; and pumpkin cheesecake.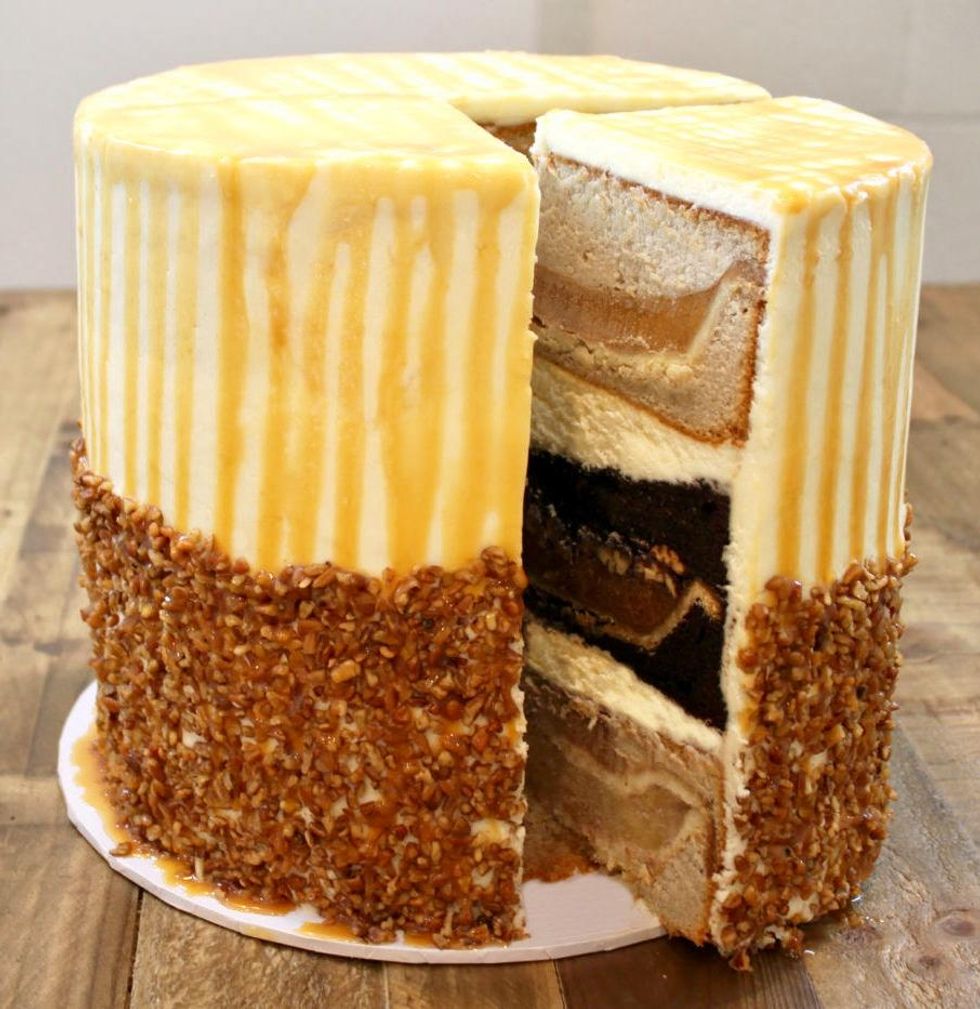 Three Brothers Bakery's Pumpecapple Piecake
Beyond the multitudes of breads, Christmas and Hanukkah cookies, cupcakes and petit fours, there are cakes and pies galore at this iconic bakery located in pockets all over town. For those folks who have to outdo everyone, order the towering Pumpecapple Piecake. This 23-pound turducken of cakes boasts a layer of pumpkin pie, a layer of pecan pie and finally, apple pie, and is entirely paved in cream cheese frosting.
Food