Check out These Peepers! Try a Houston Chef's Winning Food Network Dessert
HOUSTON'S OWN RUCHIT Harneja, executive pastry chef of Musaafer, won this week's episode of Spring Baking Championship on Food Network. And foodies have a chance to try his winning dessert at the Galleria restaurant, now through Easter Sunday!
---
Harneja's playful creation is an innovative spin on a honey-glazed ham. He translates all the flavor profiles of the classic Easter dish — hickory smoke, honey, pineapple, cherry, cloves, and even the ham itself — into a sweet treat. The dessert highly impressed the professional judges on episode three, which aired March 20.
He used his experience with heterodox food pairing — a yin and yang theory in which two opposing ingredients are combined to create a harmonious dish — in the dessert. A surprising blend of hickory-smoked honey cake, pineapple-and-clove Peeps and cherry pâté de fruit is topped with a ham crumble (there's a plant-based version available, too). "I enjoy pushing the boundaries to explore more interesting flavor combinations, and this dessert is no exception," he says. Jaipur-born Harneja is known for interesting flavor combinations and presentations as seen in a few of his signature — eye-popping and beautiful — desserts at Musaafer.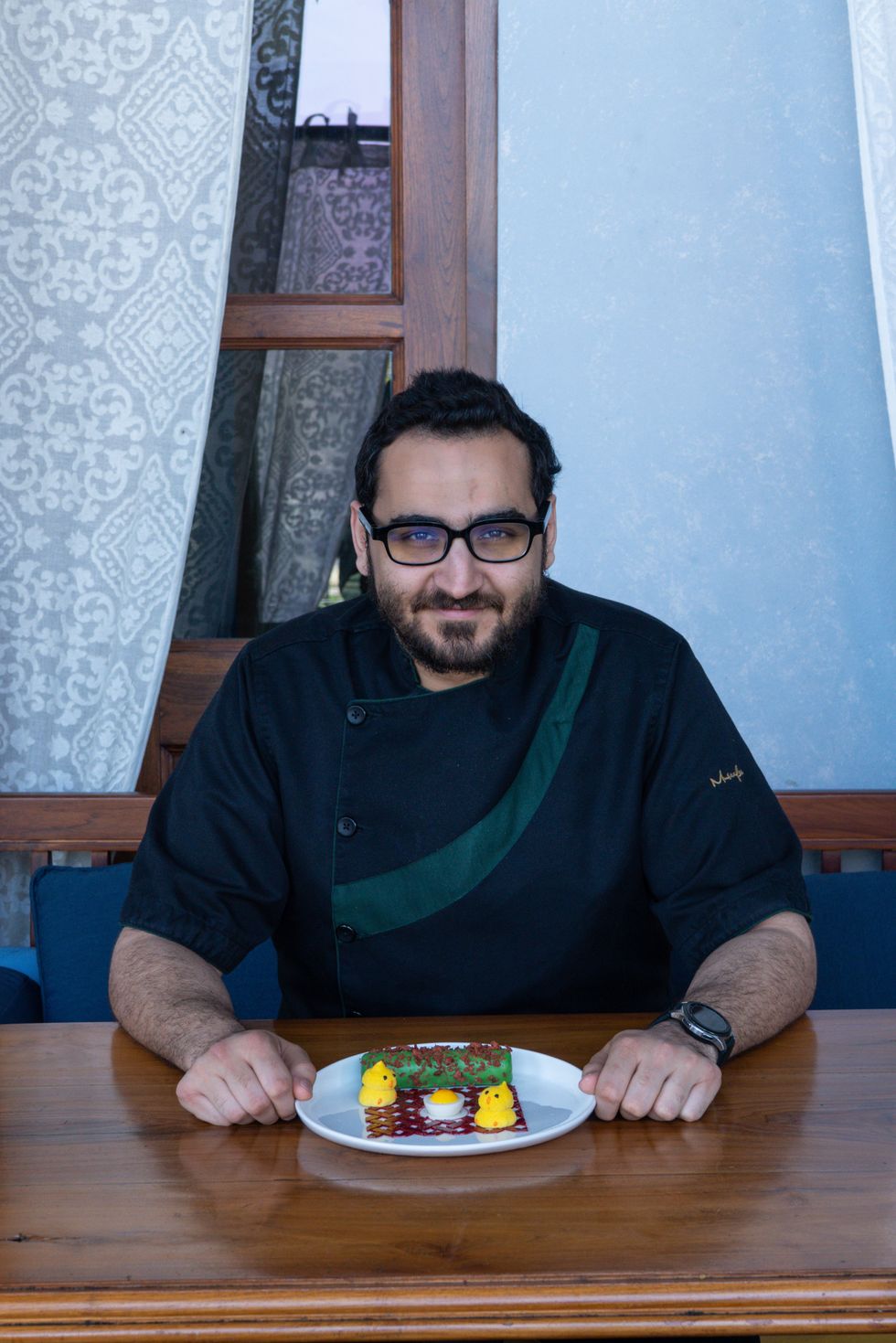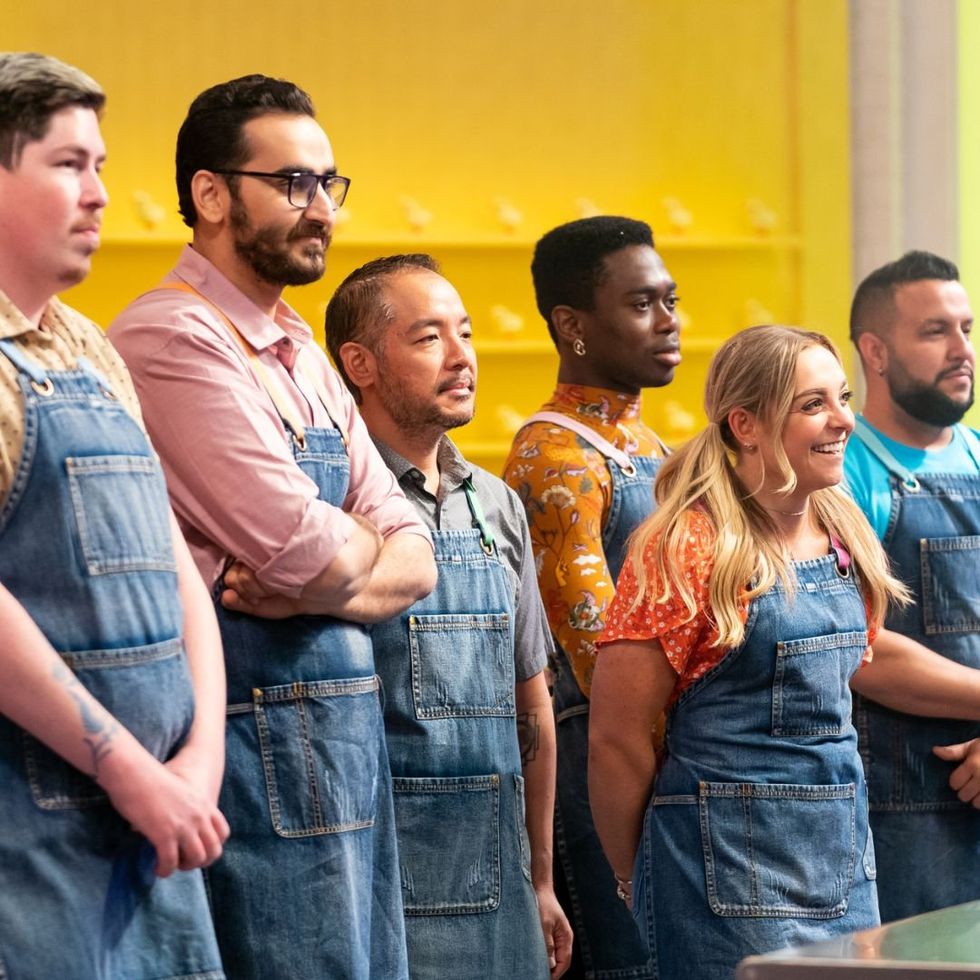 Harneja and contestans on 'Spring Baking Championship'
Food