As a Pair of Posh New Multimillion-Dollar Vegas-Style Nightspots Open, Will Houston Become the Next Club Capital?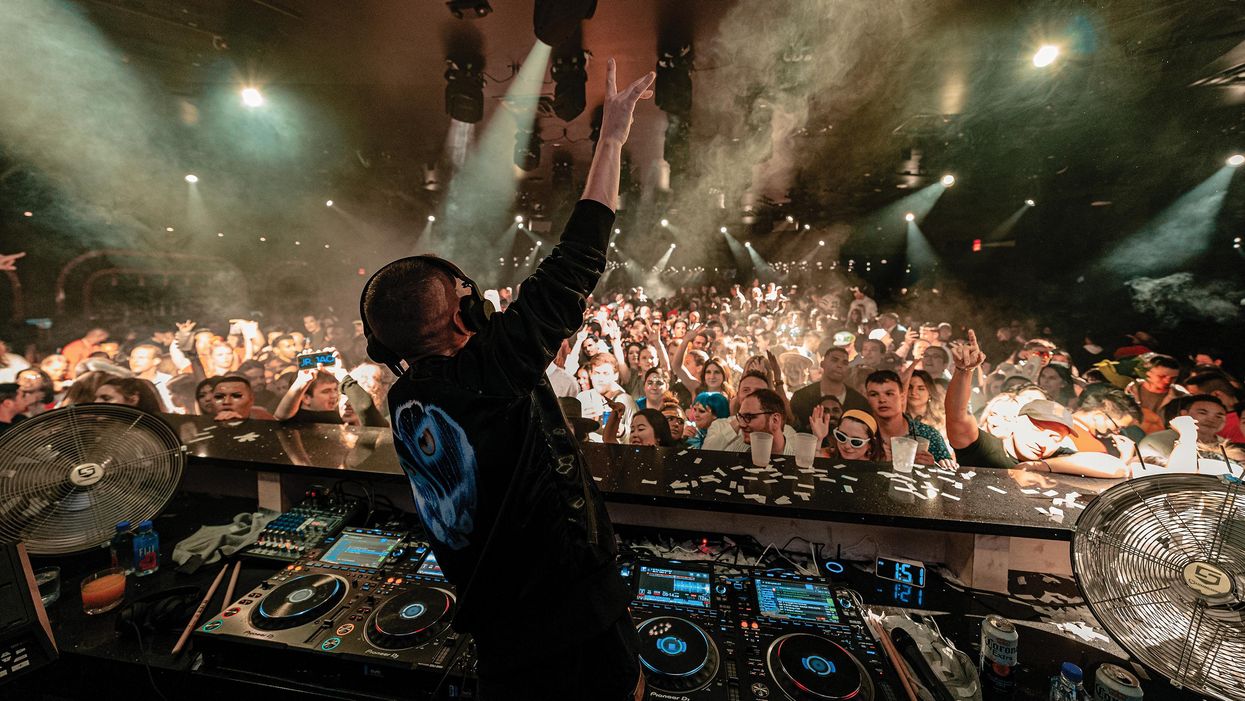 HOUSTON IS WIDELY known for many things. Space exploration, medical research, energy production, even dining and shopping. But, much to the chagrin of some party-hearty Houstonians, the city hasn't been in the national spotlight for its nightlife.
---
Of course, Midtown is fun, with hotspots coming and going all the time, serving the cocktailing needs of yopros, as the Washington Corridor perennially pops. We have smart wine bars and popular sports bars, to be sure, and dives done right. But compared to clubbing capitals like New York, Los Angeles, Miami and Las Vegas, H-Town doesn't quite compete.
That may be about to change, though, as a group of entrepreneurs, many new to Houston, gets serious about having fun, investing big bucks in Vegas-y new venues, looking to change the city's after-dark destiny amid a tech-driven population boom of moneyed Millennials. "Houston's population growth has expanded with both East Coasters and West Coasters," says Mario Azodinia, the lead impresario and CEO of Sekai Hospitality Group, who feels his operation is striking while the iron is hot with two large, sexy new clubs debuting now. "As diversified as the Houston economy is, and with the increasing population, the city is ready for clubs that rival the style, density, design and operation of other major cities.
"My vision," adds Azodinia, a high-energy and unabashedly old-school lady's man, exactly the type you'd expect to see holding court in the VIP section at his establishments, "has been to create multiple hospitality venues — nightclubs and restaurants — that cater to an emerging population that is coming from different parts of the country." Azodinia, who takes a personal interest in making sure the service staff is beautiful, likening the hiring process to auditions for a movie, is also an investor in the new Gatsby's steakhouse in Montrose.
Sekai Hospitality Group's Mario Azodinia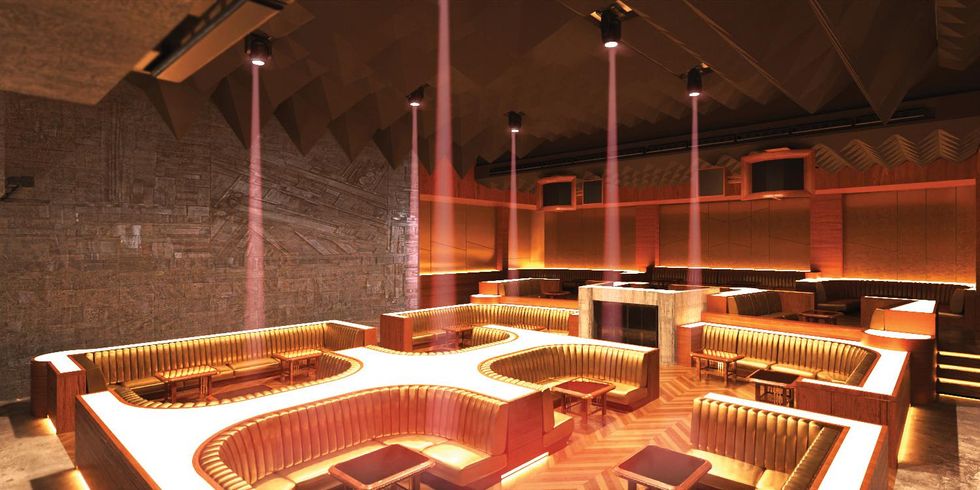 An interior rendering of Wyld Chld on Washington
Azodinia is an immigrant from Tehran who grew up in Ohio and Pennsylvania and moved to Houston in 2008 after trying his hand at development efforts in Miami, Chicago and New York. He found Houston to be more stable, less affected by the slings and arrows of the Great Recession, and decided to make H-Town home base. He resides in a posh three-story Versace-vibe penthouse at Bayou Bend Towers with a grand staircase and a private pool on the terrace.
His group's first project, Sekai Night and Day, has just opened on Saint Emanuel Street in EaDo, with a mission to attract world-class DJs, dancing, lounging and private events. Aesthetically, think tropical art deco inspirations, with a long black-marble bar, as well as advanced lighting, video and audio elements. The 10,000-square-foot main room's ceiling soars two stories high, and showers the room with an array of tech including 200 LED strips and moving light heads. Black mirrored walls create a shimmering backdrop, while 60 feet of curved LED screens cascade above a huge, next-level DJ booth. The 27 VIP tables, prime for people watching, offer unobstructed views of the central, circular dancefloor. Hidden away is a full catering kitchen, and a slick green room for top talent.
Need some fresh air? The megaclub's deck showcases a lavishly landscaped pool surrounded on three sides by an additional 6,000 square feet of covered and indoor space. A 30-foot patio bar, 16 cabanas and five daybeds are available for guests' leisure.
"Houston is following a same trajectory as Las Vegas," says Sal Wise, one of Azodinia's partners. "Vegas went from family-friendly to gambling to the dining scene to the entertainment scene to a full-service entertainment scene. Houston is insanely popular in the culinary aspect, so we're trying to fill that void between 11pm and 2am [after the restaurants close]. With Sekai, you'll have that full-service entertainment component that brings Houston alive."
Sekai Partner Robert Gamch says the goal is to "keep putting smiles on people's faces by creating amazing experiences," while he emphasized that service, safety and cleanliness will be hallmarks of a Sekai Night and Day experience. "From booking a reservation to entering the front door to leaving the venue, people will have a great time." The club currently operates a weekend evening schedule and, as the name suggests, will expand into a daytime operation when the Houston weather allows.
Wise and Gamch know what of which they speak. They both worked at some of the biggest nightclubs in Vegas and are bringing what they learned to Houston. For example, guests opting for table service will enjoy expedited entry and may have a dedicated server tending to their needs. Gamch has already moved to Houston, and Wise is also in the process of relocating.
For the night owl who wants to grab a nightcap but prefers something more intimate and exclusive, Sekai Hospitality also recently opened Wyld Chld in the former The Classic space on Washington Ave. Wyld Chld fills 7,500 square feet of interior space, split between the main floor and stage, in addition to a 1,300-square-foot patio and 1,000-square-foot rooftop terrace. "It's a 'who's who' crowd that attends," Azodinia notes.
Sekai Hospitality Group declines to say just how much it's invested in the clubs, except to confirm it's multimillions at this point, with more to come. Several other club concepts are in the works for the group, they say, and Azodinia hints he'll be announcing new restaurant ventures independently soon, as well.
Art + Entertainment