Truly Splashy Club to Debut in EaDo on Halloweekend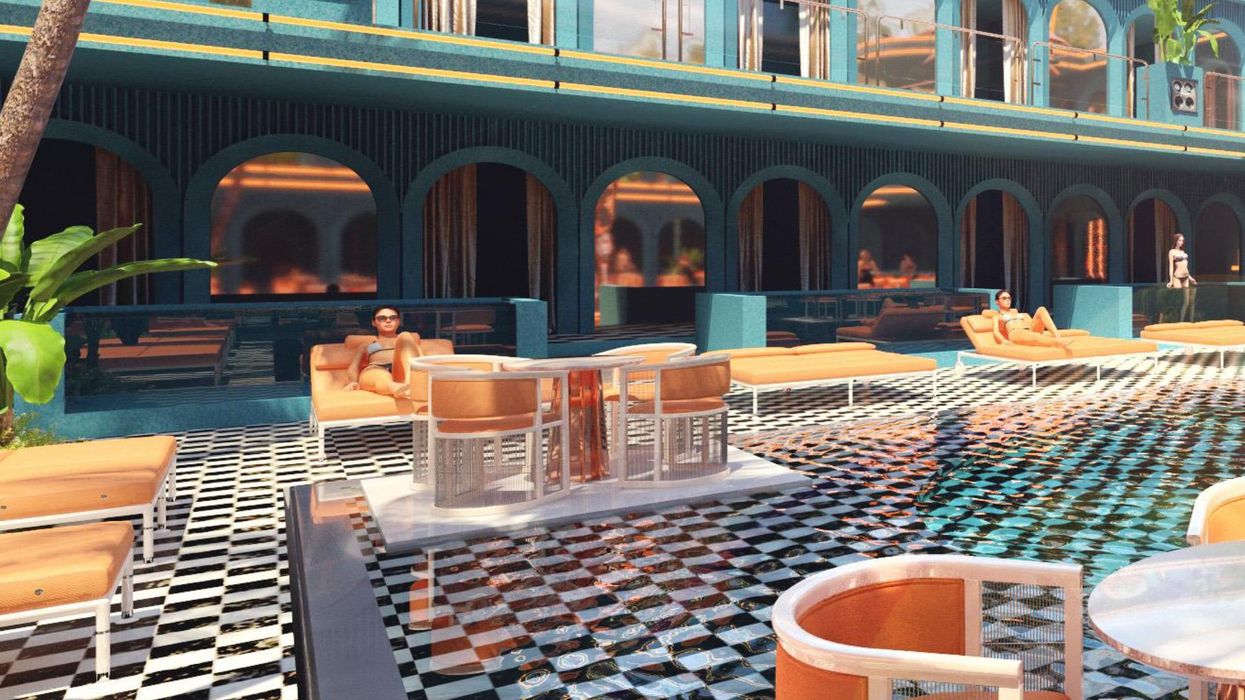 NEW HOUSTON NIGHTLIFE group Sekai Hospitality has announced an opening date for its pool-savvy Sekai Night and Day in EaDo. The indoor-outdoor, tech-savvy mega-club will open in a former warehouse on Friday, Oct. 29. A lineup of performances set to take place that weekend will be released soon.
---
Expect a design scheme dubbed "tropical art-deco" — think teal, black, white and gold, with heavily textured walls, arched poolside cabanas, a black-marble-wrapped bar, and multiple DJ booths. The lighting and AV elements are courtesy of a partnership with Audiotek, an Irish company that has outfitted high-end night clubs around the world.
In the main room, which boasts 20-foot ceilings and black mirrored walls, more than two dozen VIP tables are situated in a stadium-style arrangement with views of the circular dance floor.
Outside, the huge pool deck is covered in black-and-white checkerboard tile; a second-story sundeck has five daybeds and a 30-foot bar underneath. There are cabanas on this level and on the ground level, all of which offer views of the pool.
Forgot a swimsuit — or just decide to make a splash? A vending machine will dispense swimwear with the Sekai logo.
Sekai's second project, Wyld Chld, is slated to open next month in the former The Classic/Benjy's space on Washington Ave.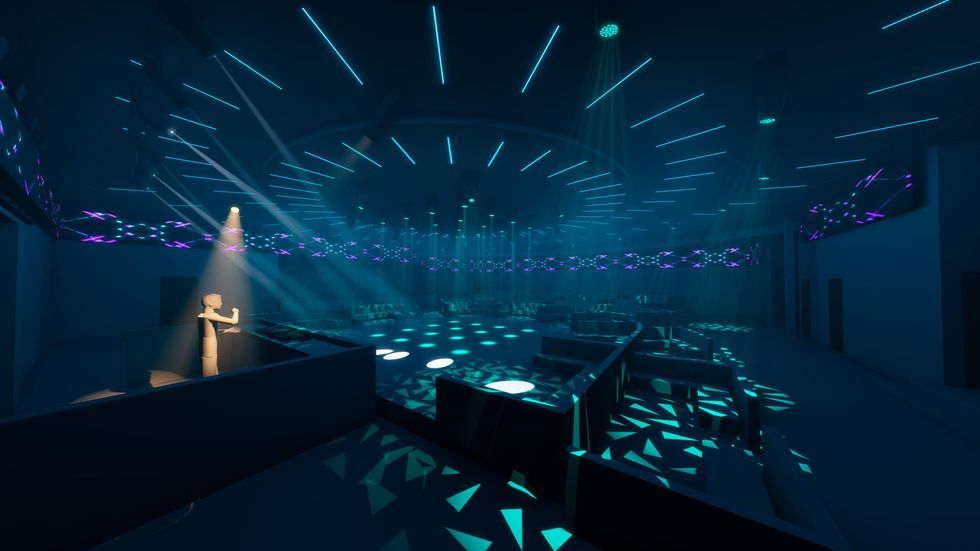 A rendering of Sekai Night and Day's main room
People + Places