At Twinkling Al Fresco Dinner in River Oaks, Pretty People Gather to Support Pioneering Pediatrics
Priscilla Dickson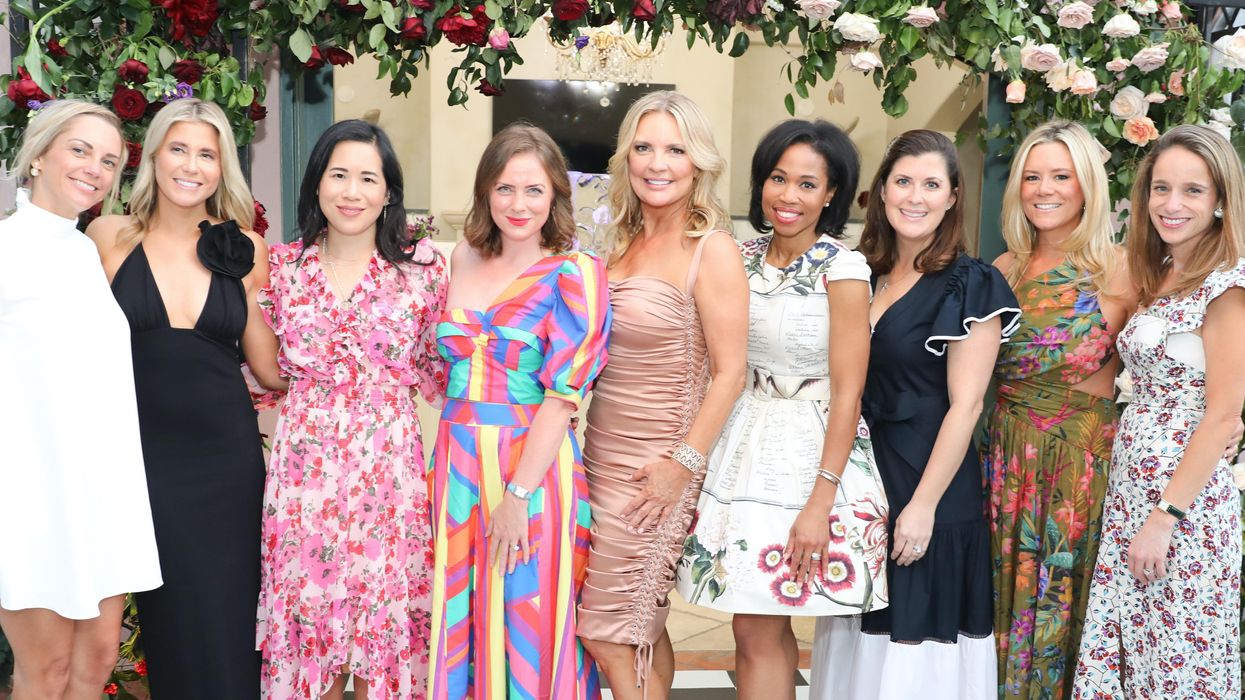 THE BACKYARD OF Melissa Juneau's gorgeous, pink-hued River Oaks home was the floral-filled setting of an exclusive, no-detail-overlooked dinner by celeb Aaron Bludorn, all to benefit Children's Memorial Hermann Hospital's Fetal Center.
---
"The dinner took place in an air-conditioned clear tent erected over Melissa Juneau's backyard and pool, which was adorned with spectacular twinkling chandeliers and glittering strings of lights," noted a rep for the dinner's hosts. "The beautiful dinner tables nestled between olive trees featured unique, ombre floral arrangements, ranging from white and light pink to dark purple and cabernet flowers, and table settings with spring green and blush china, gold matte silverware, and a place card matching the event's beautiful hand-delivered invitation."
Bludorn, who personally addressed the well-scrubbed crowd as dinner was served, offered a standout menu that included fried stuffed squash blossoms, short rib and fig ravioli, beef tenderloin and lobster "surf and turf," and, for dessert, lemon sable Breton and devil's food cake. This followed an ample, no-waiting cocktail hour, at which drinks such as Vespers — James Bond's preferred martini — poured through ice sculptures to ensure a nice chill. A big-band-style group from Las, Justin & the Swing Beats, played Sinatra and pop tunes throughout the meal.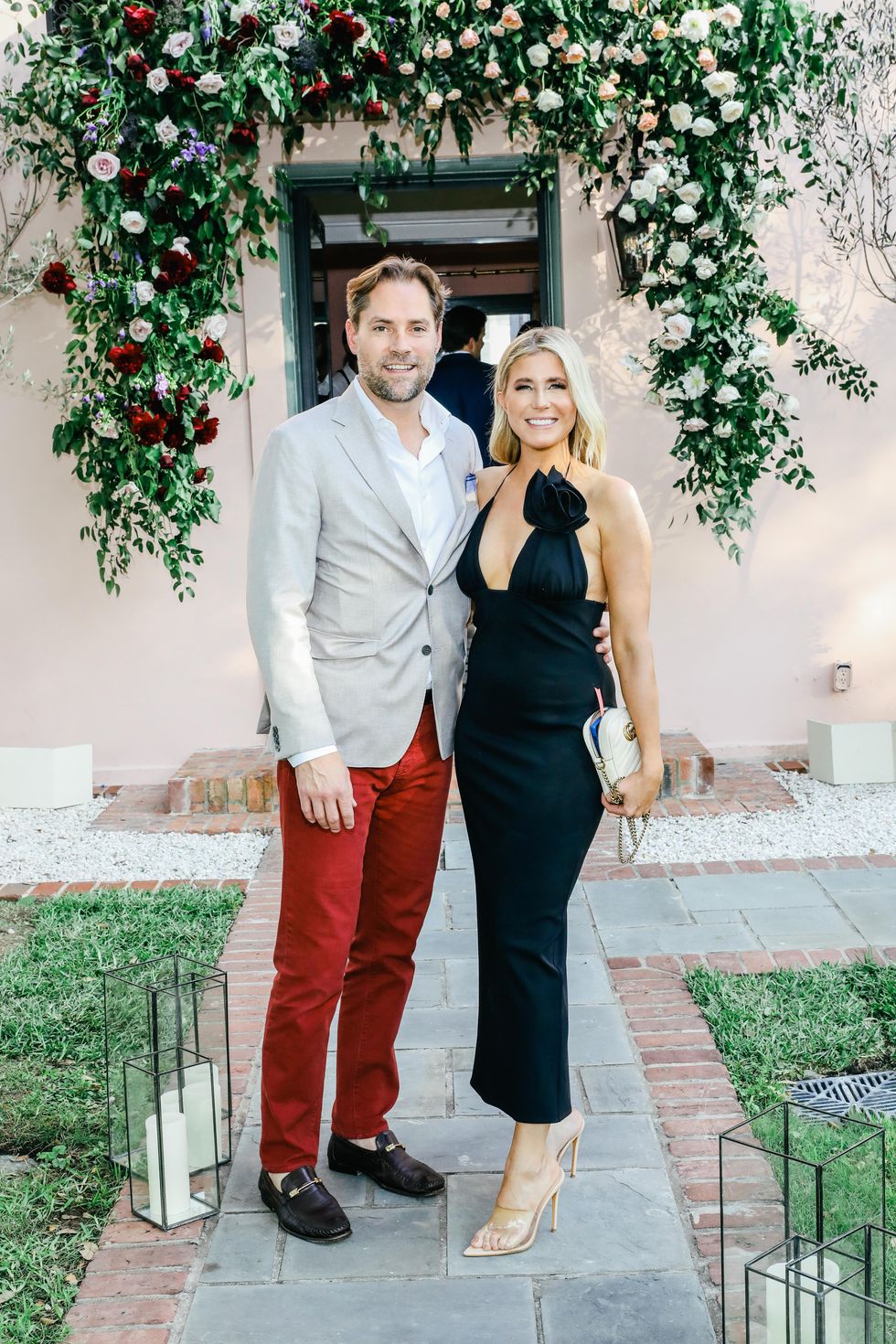 Jay and Allie Fields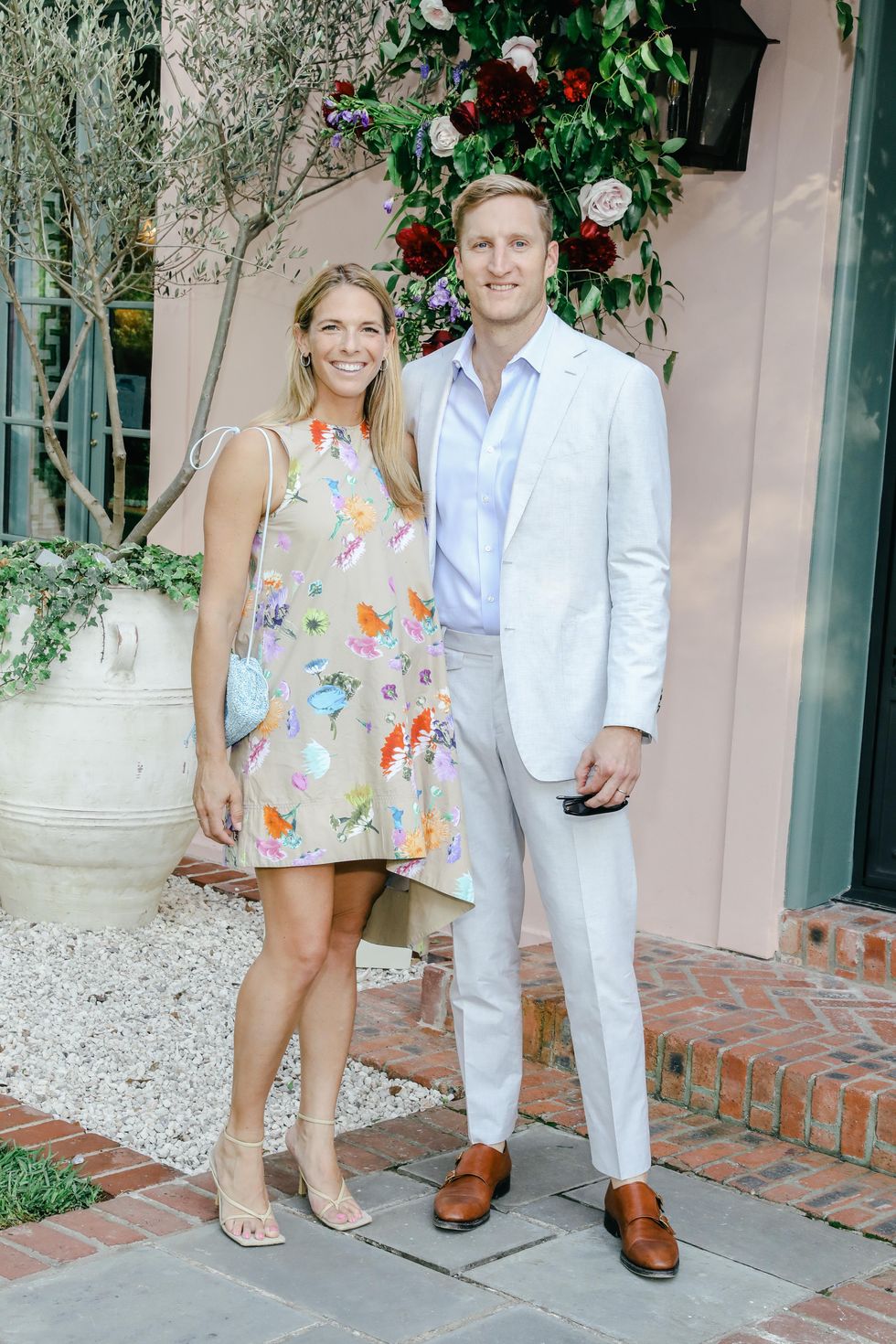 Katie and Scott Arnoldy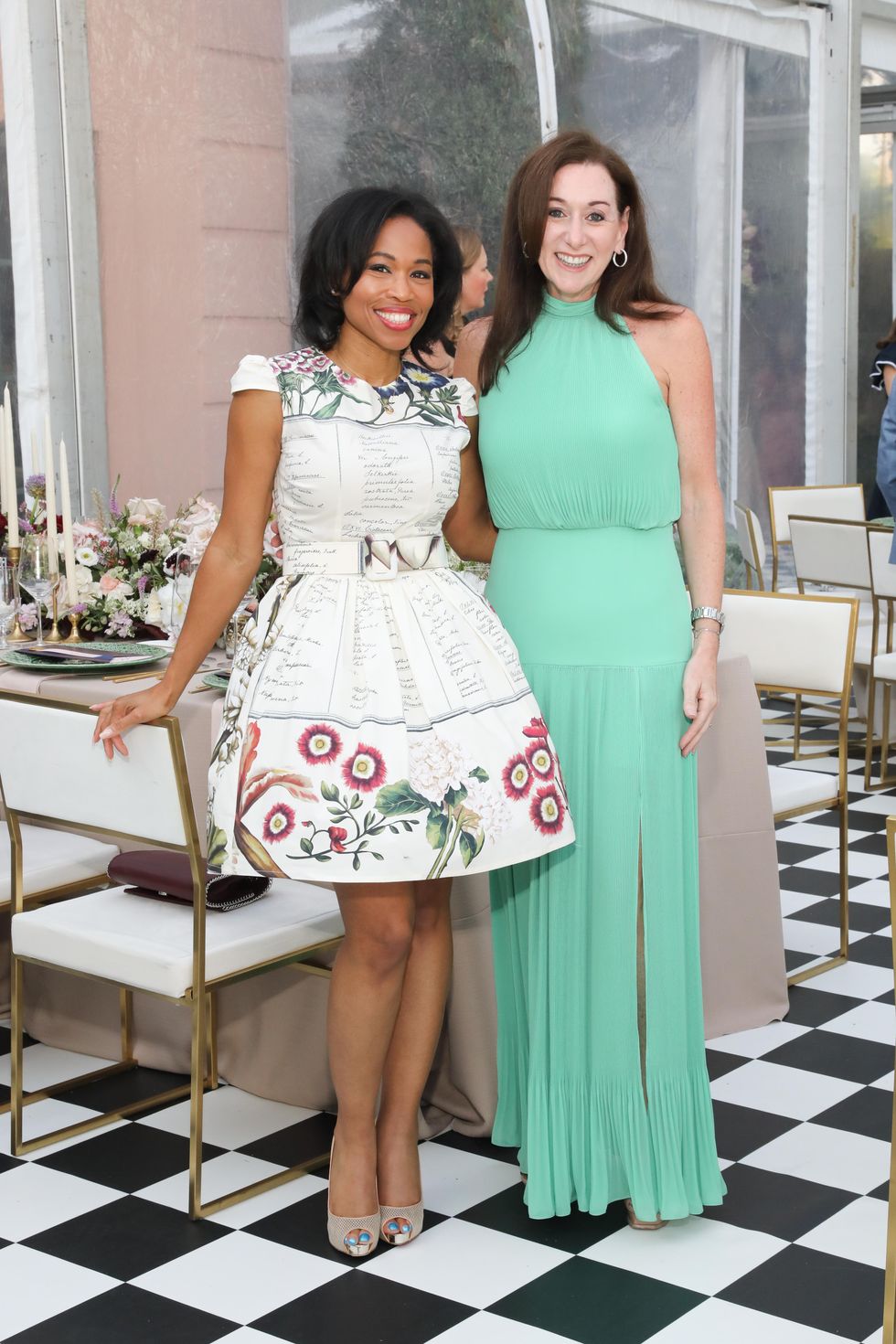 Roslyn Bazzelle Mitchell and Amalia Stanton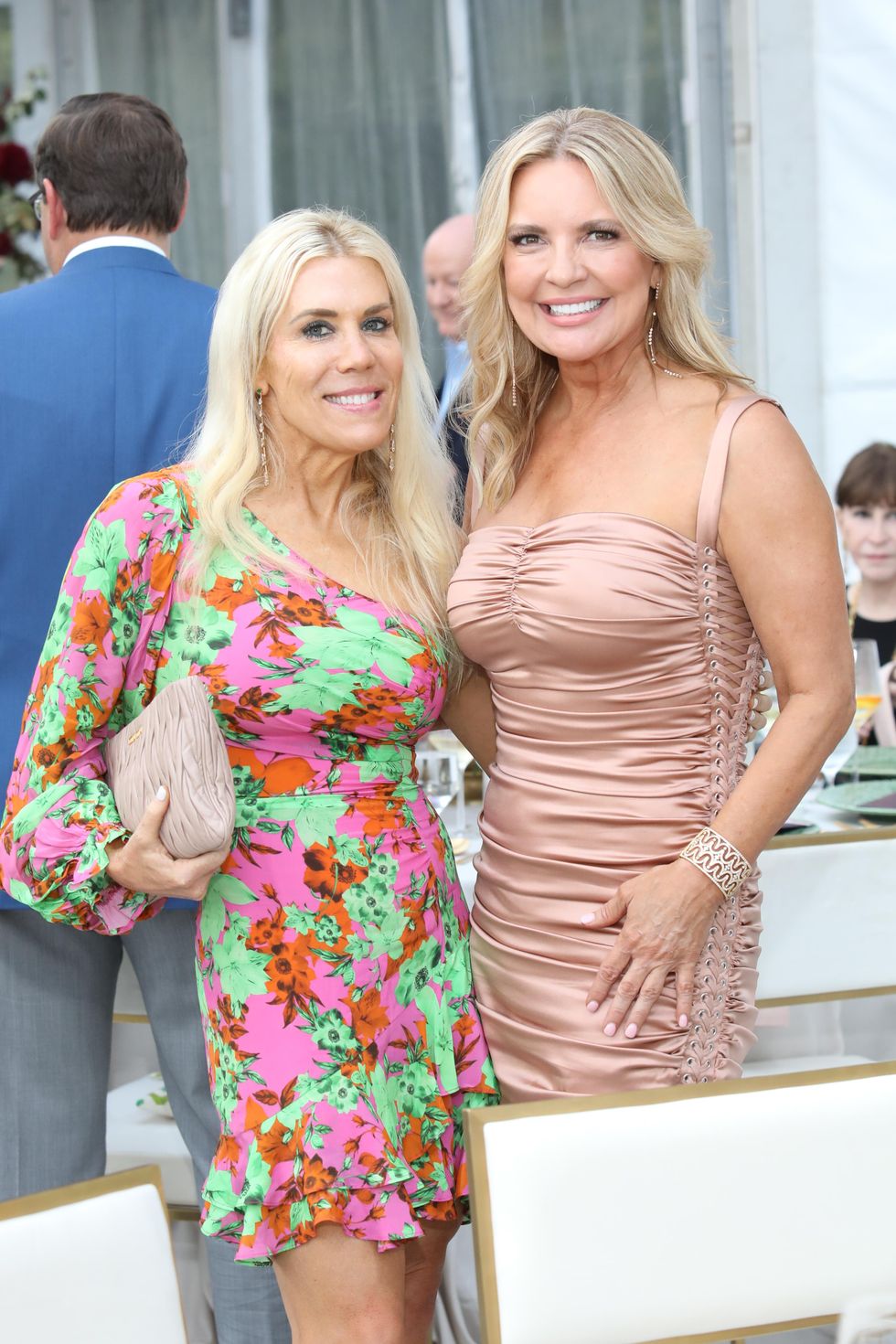 Deneige Dooley and Melissa Juneau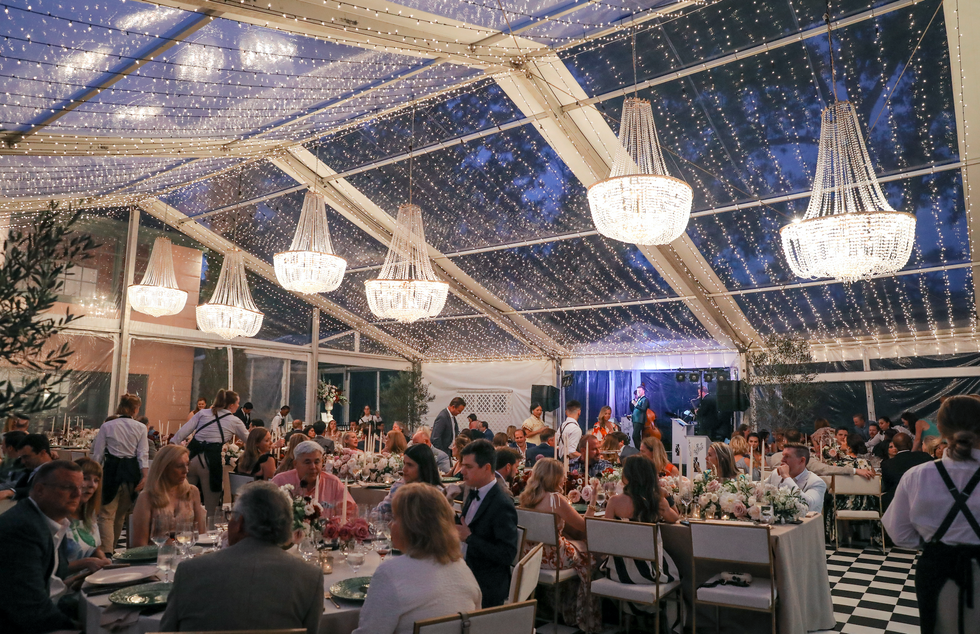 Dinner was served under twinkling chandeliers, on a checkerboard floor over the pool.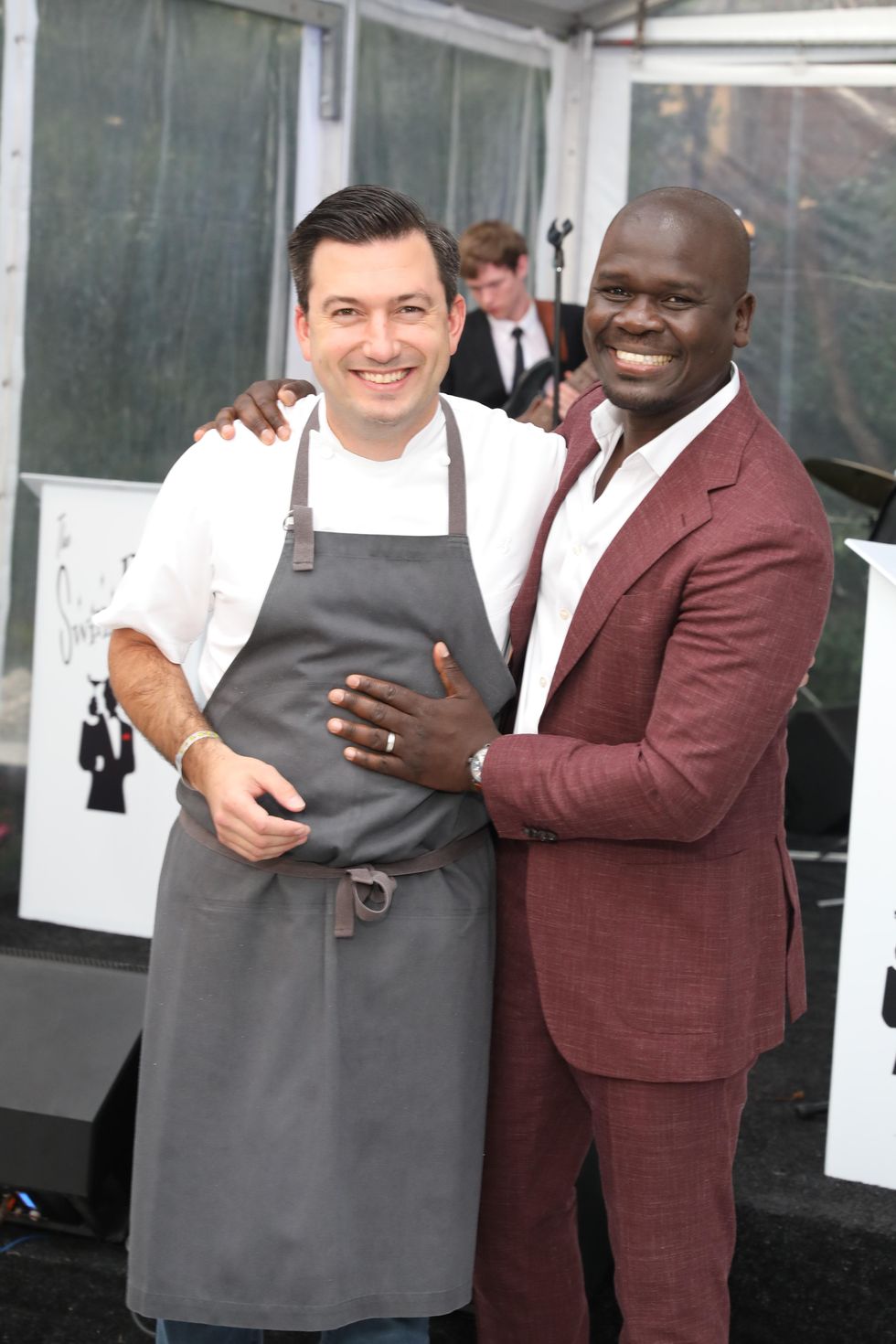 Aaron Bludorn and Cherif Mbodji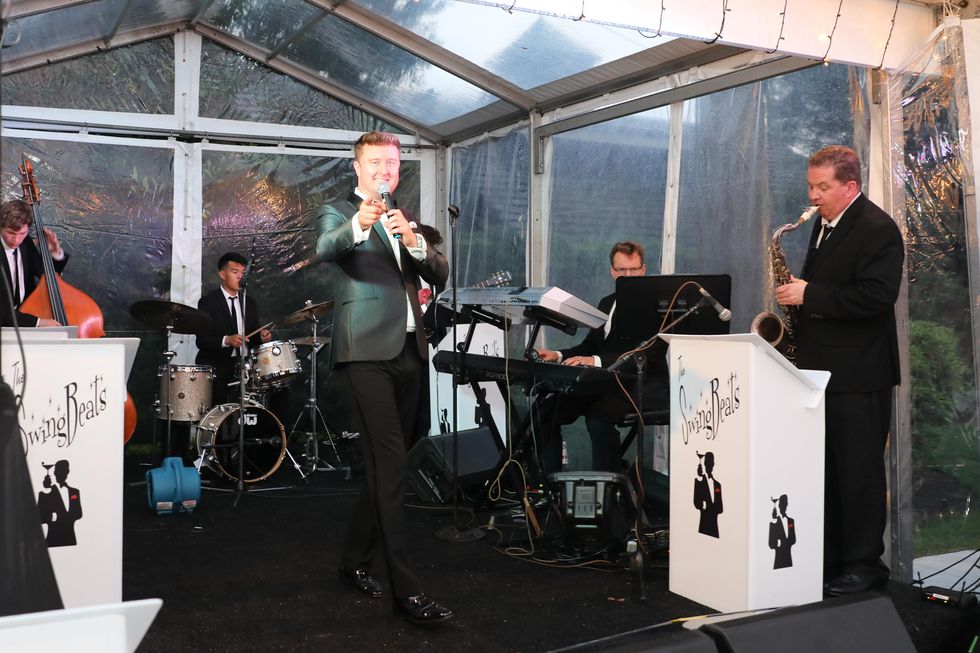 Vegas' Justin and the Swing Beats performed during dinner.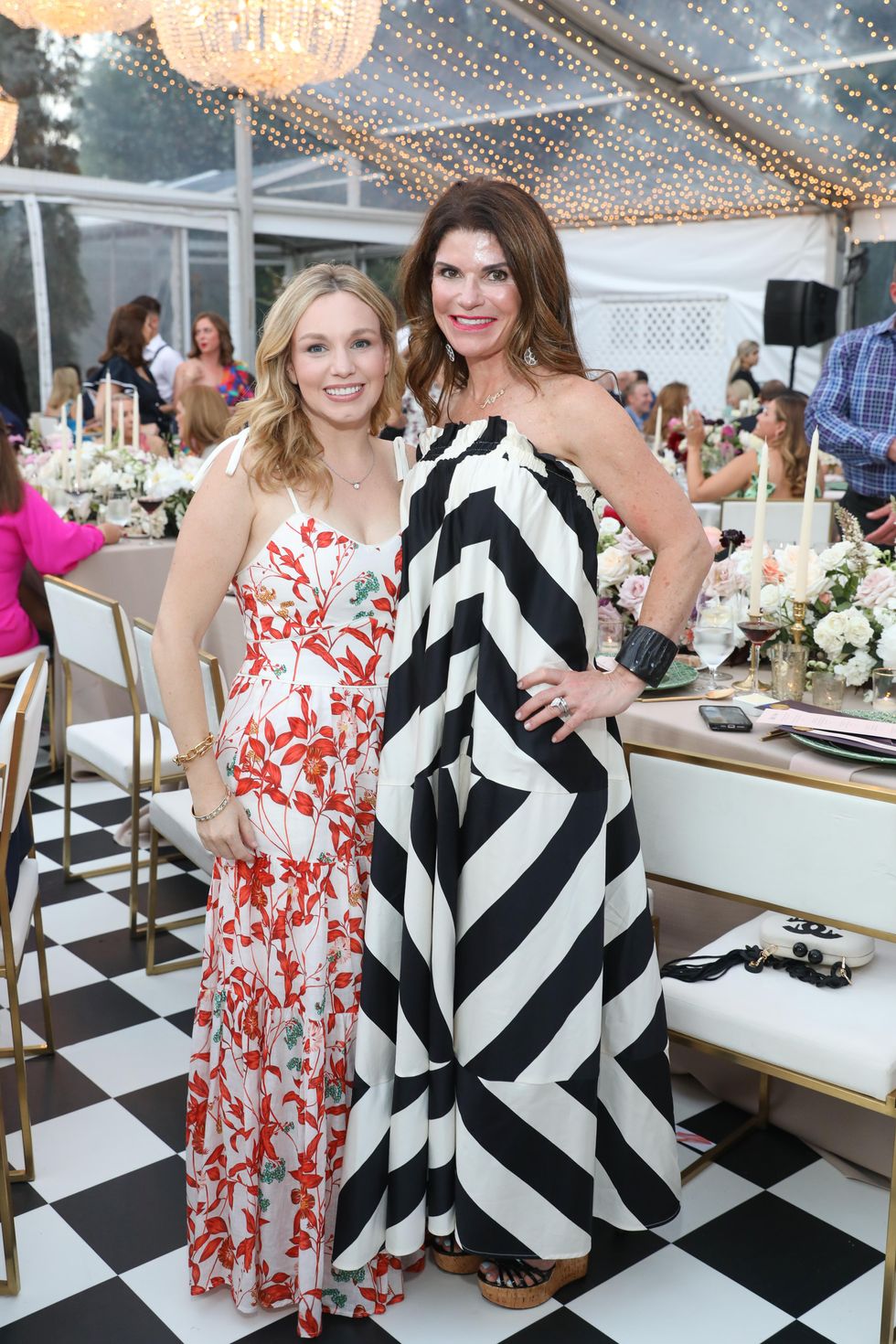 Stacy Johnson and Laura Davenport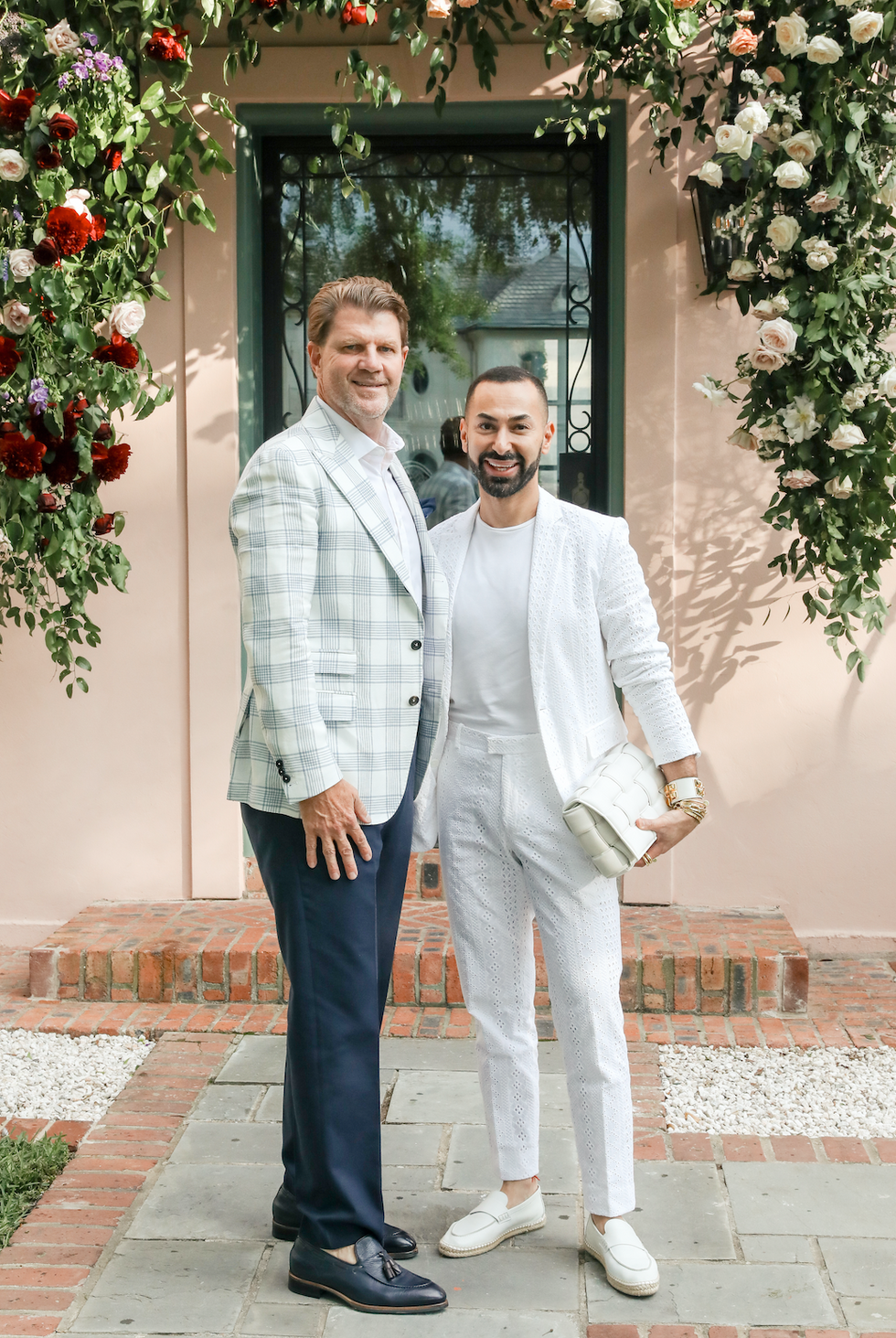 Bill Baldwin, Fady Armanious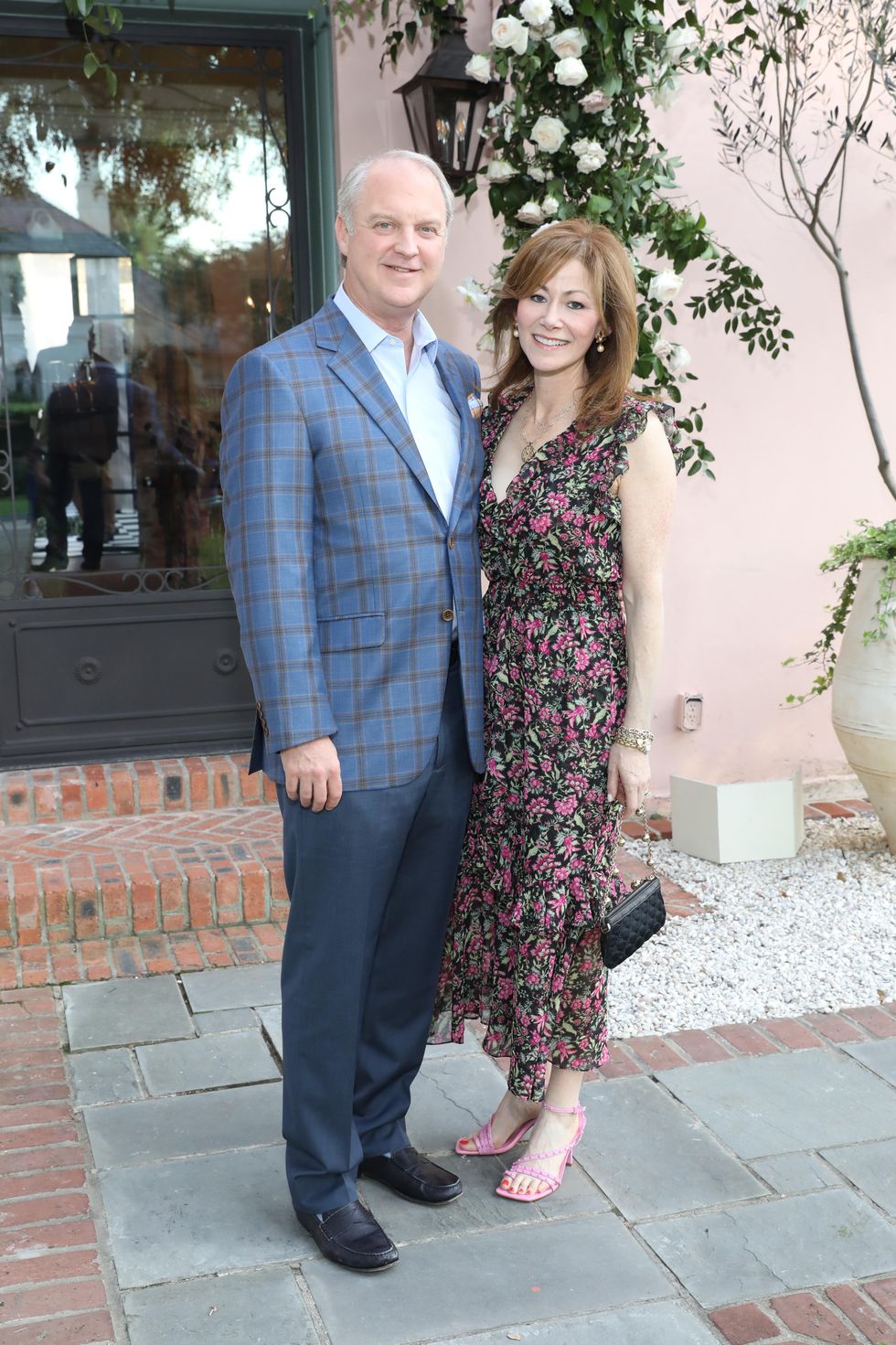 Brad and Jill Deutser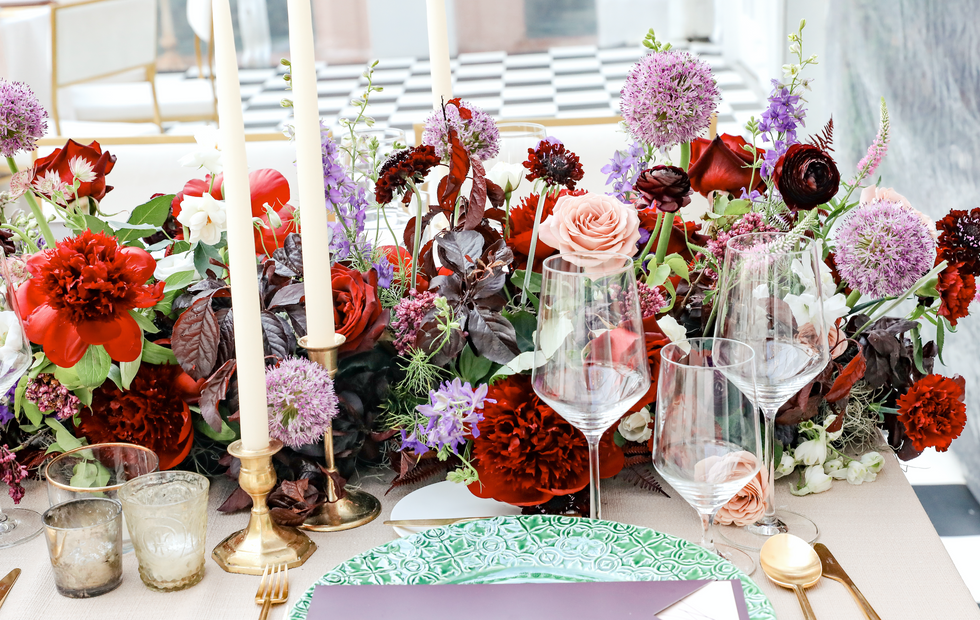 Spectacular arrangements highlighting cabernet roses filled every table.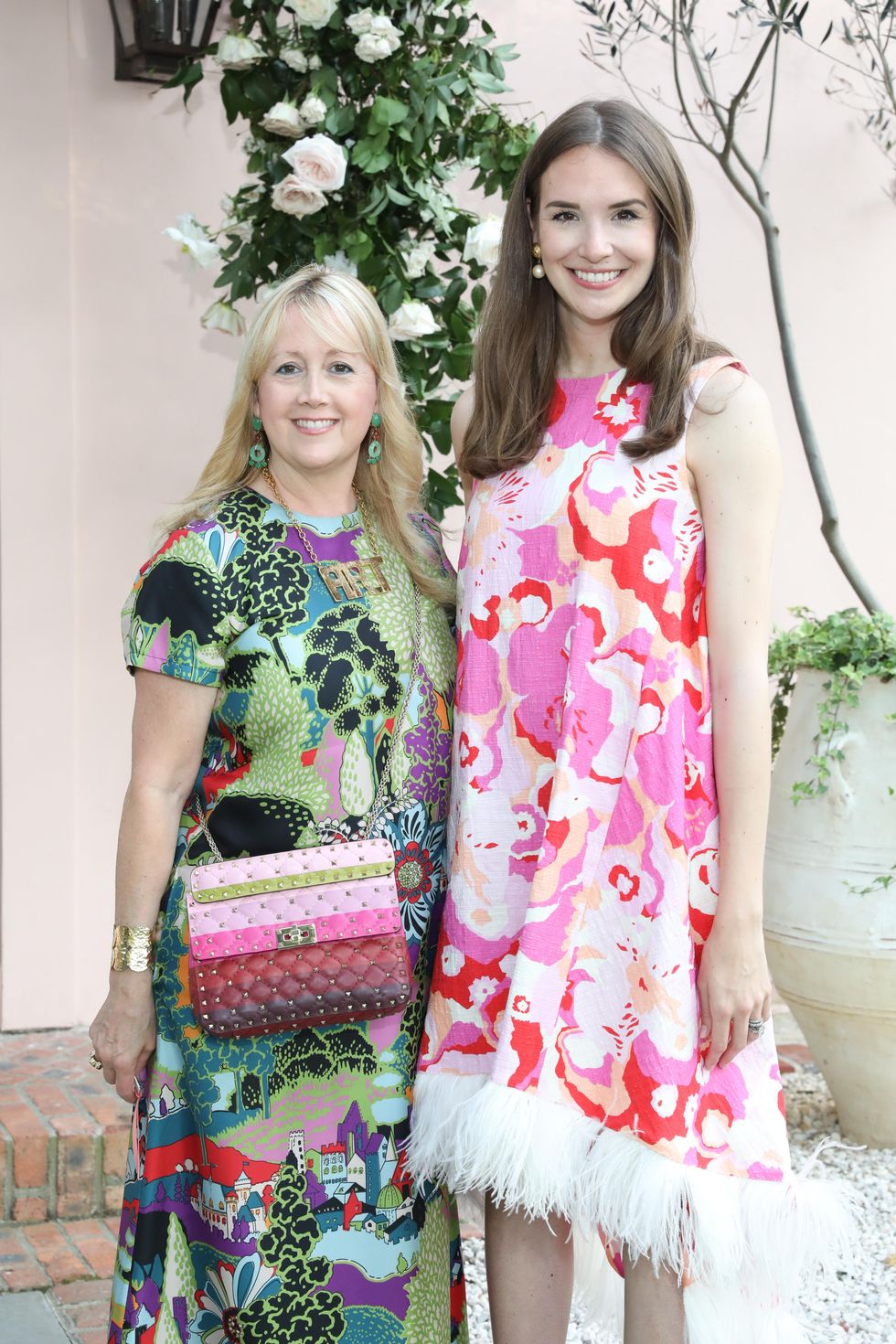 Courtnay Tartt Elias and Lauren Gow
The host committee was a who's-who of pretty ladies determined to make a difference for high-risk moms and their babies — Monica Bickers, Allie Fields, Stephanie Fleck, Casey Hedges, Edie Lee, Roslyn Bazzelle Mitchell, Anne Lee Phillips and Alex Stillwell. Their guests — do-gooding docs — shared inspiring stories of babies saved from terrible afflictions with groundbreaking surgical procedures performed on babies in the womb.
Children's Memorial Hermann delivers more than 4,400 babies and performs more than 5,700 pediatric surgeries each year.
Wellness+Giving Back