In Foodie Fashion
Recipe for Success and Brunello Cucinelli host over-the-top dinner party in River Oaks.
Daniel Ortiz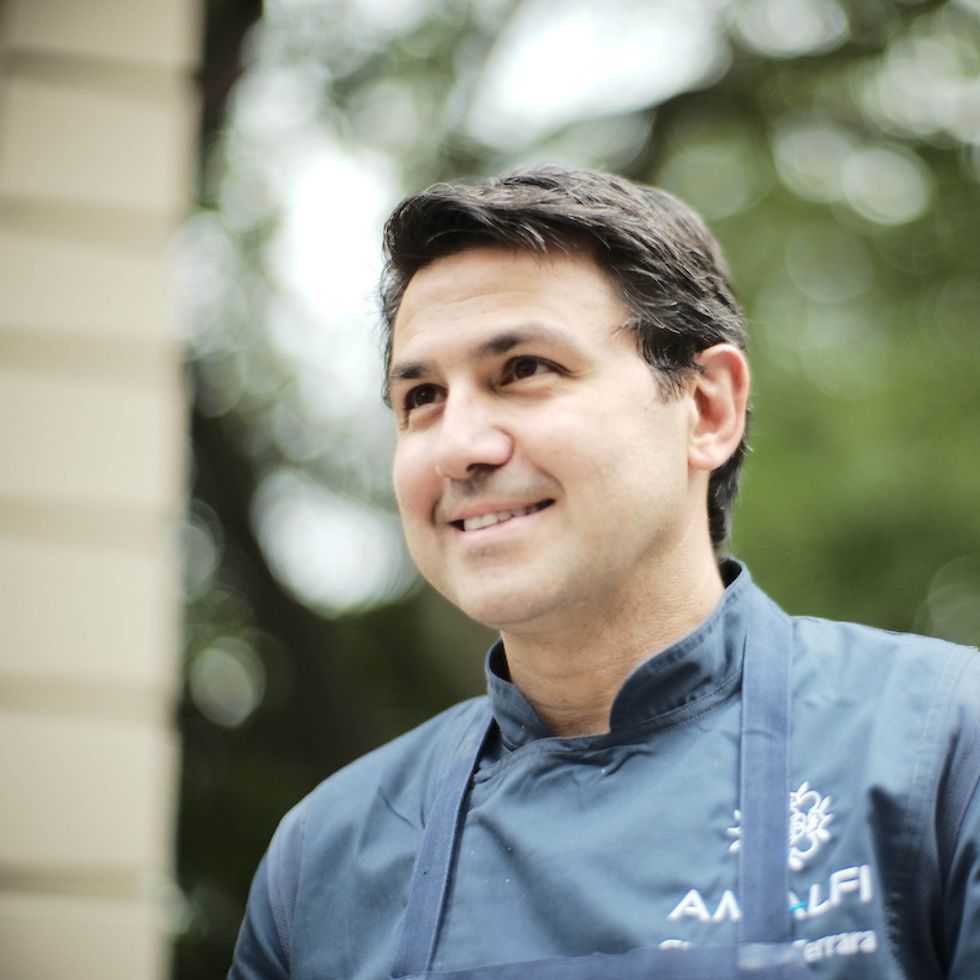 New York may have had the Met Gala Monday night, but Houston had its own spectacle of an event — Recipe for Success and founder Gracie Cavnar's annual over-the-top Delicious Alchemy banquet.
---
This year's lavish 10-course dinner, produced by a who's-who of the city's top chefs, was presented at the Rivers Oaks home of Anne and Albert Chao and presented, for a second year in a row, by Italian high-fashion brand Brunello Cucinelli and sponsored by Houston CityBook. Van Cleef & Arpels also made a special contribution —the lone auction item, a Parisian vacation, which went for $17,500!
Several dozen VIPs and fashionable foodies sat a single long table that stretched nearly from the front door, through the regal foyer and out to the terrace; it was decorated by Cavnar herself with white florals and fishbowls animated by live guppies. The to-die-for menu included smoked salmon with quail egg and caviar by Brandi Key of Alice Blue, soft zucchini and tomato bread layered with burrata mousse by Amalfi restaurant's Giancarlo Ferrara, iconic chef Kiran Verma's tender Indian-spiced lamb chops, and a dessert of meringue-topped lemon curd pastries from Greg Martin of Bistro Menil. (The confection was purported to be a favorite of the late Barbara Bush, who reportedly once said she'd like to swim through the custardy treat with her mouth open.)
Eunice's Drake Leonards, Ryan Pera of Coltivare, Charley Ho of Le Colonial, Hoi Fung of Fung's Kitchen, Poitín's Hani Lae and Pedro Angel Garica, who made his saffron-infused rabbit and shellfish paella over an open flame on the front courtyard as guests arrived, also proffered memorable courses. Many of the chefs have a long history with Recipe and its (literally) groundbreaking Hope Farms, with its primary mission to educate kids firsthand on the many benefits of growing and eating organic farm-to-table food.
Dispatches