Leaders & Legends '23: 'CityBook' Presents the Luminaries and Icons of the Annual Portrait Series
Jhane Hoang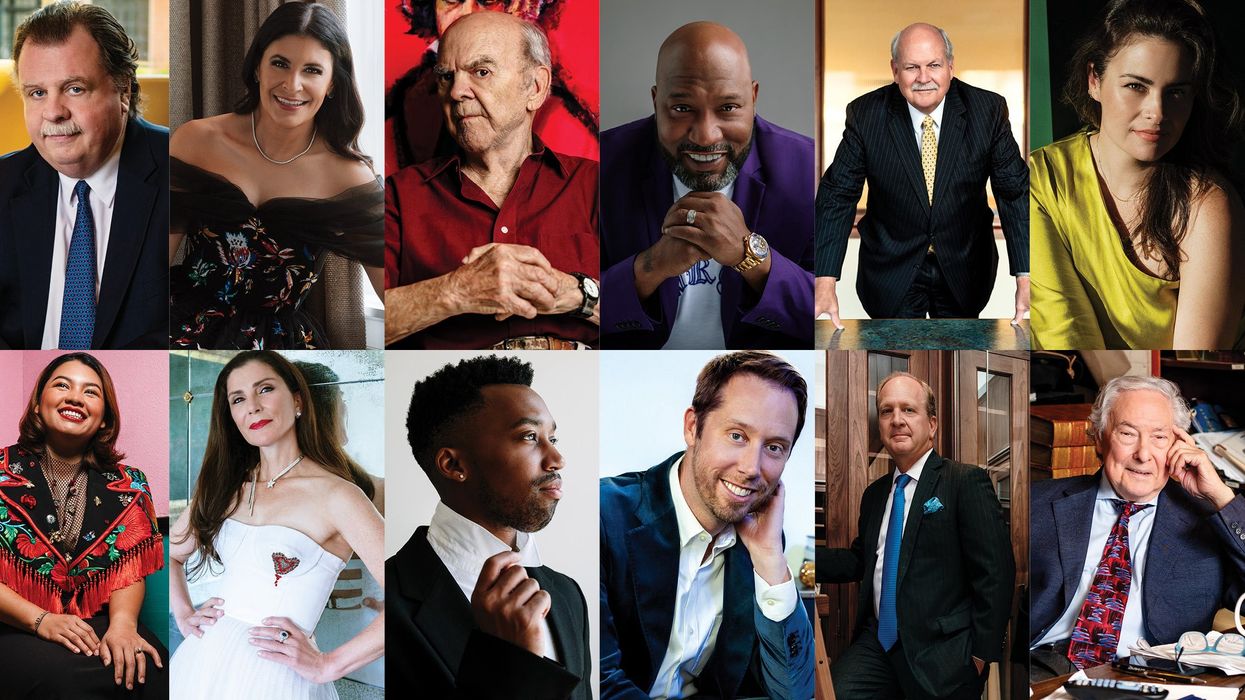 IN THE SIXTH annual portfolio, meet luminaries from all walks of life who have helped make Houston — and beyond — a better place.
---
Arts
Styled by Angelique Gioldasis
Legend David Adickes
Even if you don't recognize the name David Adickes, you've probably enjoyed the sight of his sculptures. There's "Mount Rush Hour," four 18-foot-tall busts of George Washington, Abraham Lincoln, Sam Houston and Stephen Austin, visible to commuters as they approach downtown via I-45 — and located in Theater District is "Virtuoso," a 21-ton sculpture of a goateed cellist caught in mid-bow. Lately, he's concentrated his artistic energy on some smaller-scale drawings, as exhibited this summer at Redbud Gallery. For Adickes, 96, the pleasure that comes with making art, be it big or small, is key to his longevity. "My secret is, I do what I want to do," he says, "rather than what everybody else wants me to do."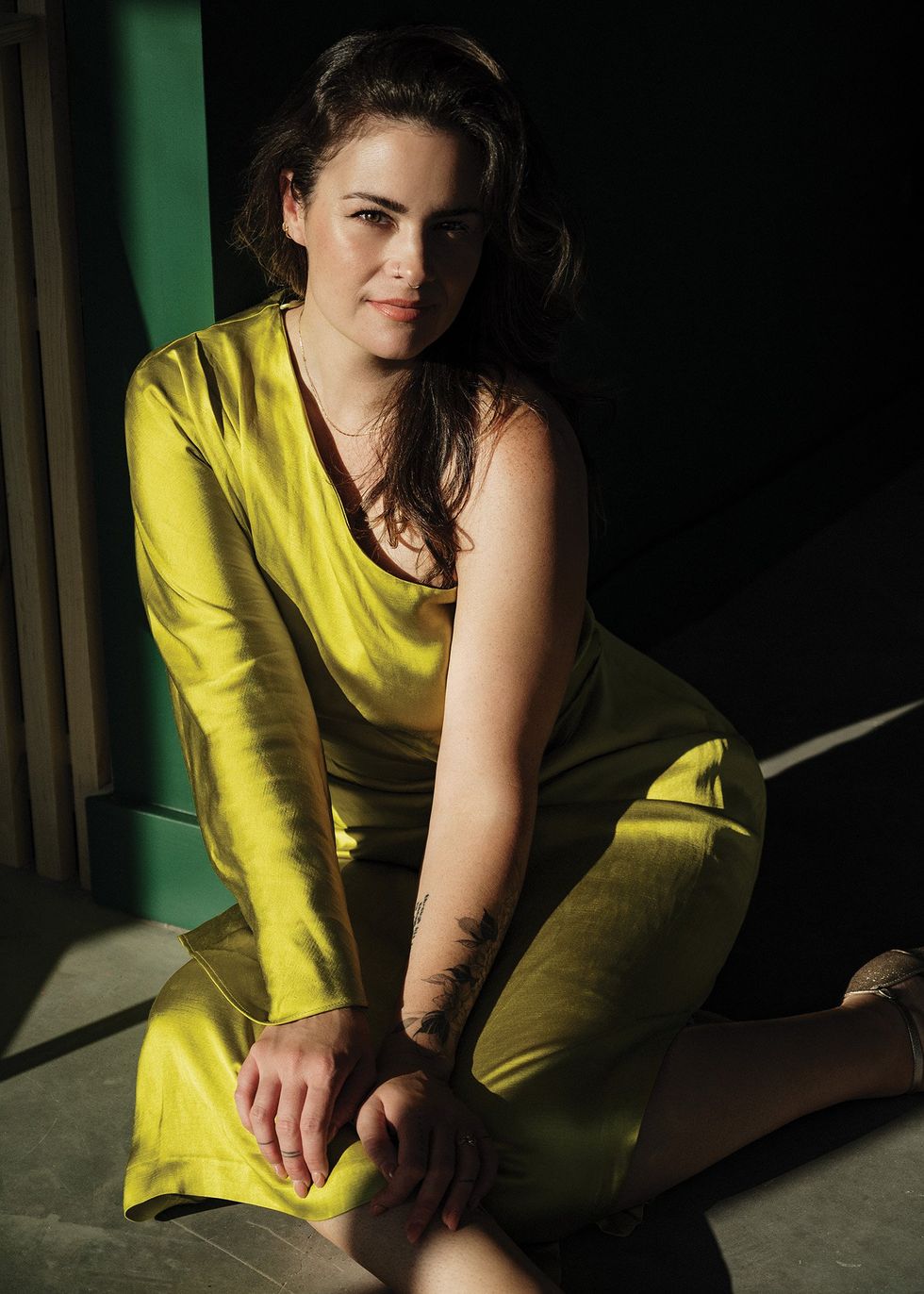 Leader Abbie Preston Edmonson
Within a span of a few months, ceramicist Abbie Preston Edmonson, 36, decided to move out of her Hardy & Nance studio space and start a new phase of her career as an MFA candidate at UH, and also launch HTX Clay, a membership-based ceramics studio with instruction and open hours. Oh, and she lost pretty much everything she owned in a fire. As any decent artist does, she funneled her emotions into her work, creating at times delicate, gold-flecked functional pottery — but more recently, sculptures of burned vinyl and wood from the fire, wrapped in gauze. "So much of the work I've been creating sculpturally is about the tension of joy and sorrow, and holding the space for both."
Medicine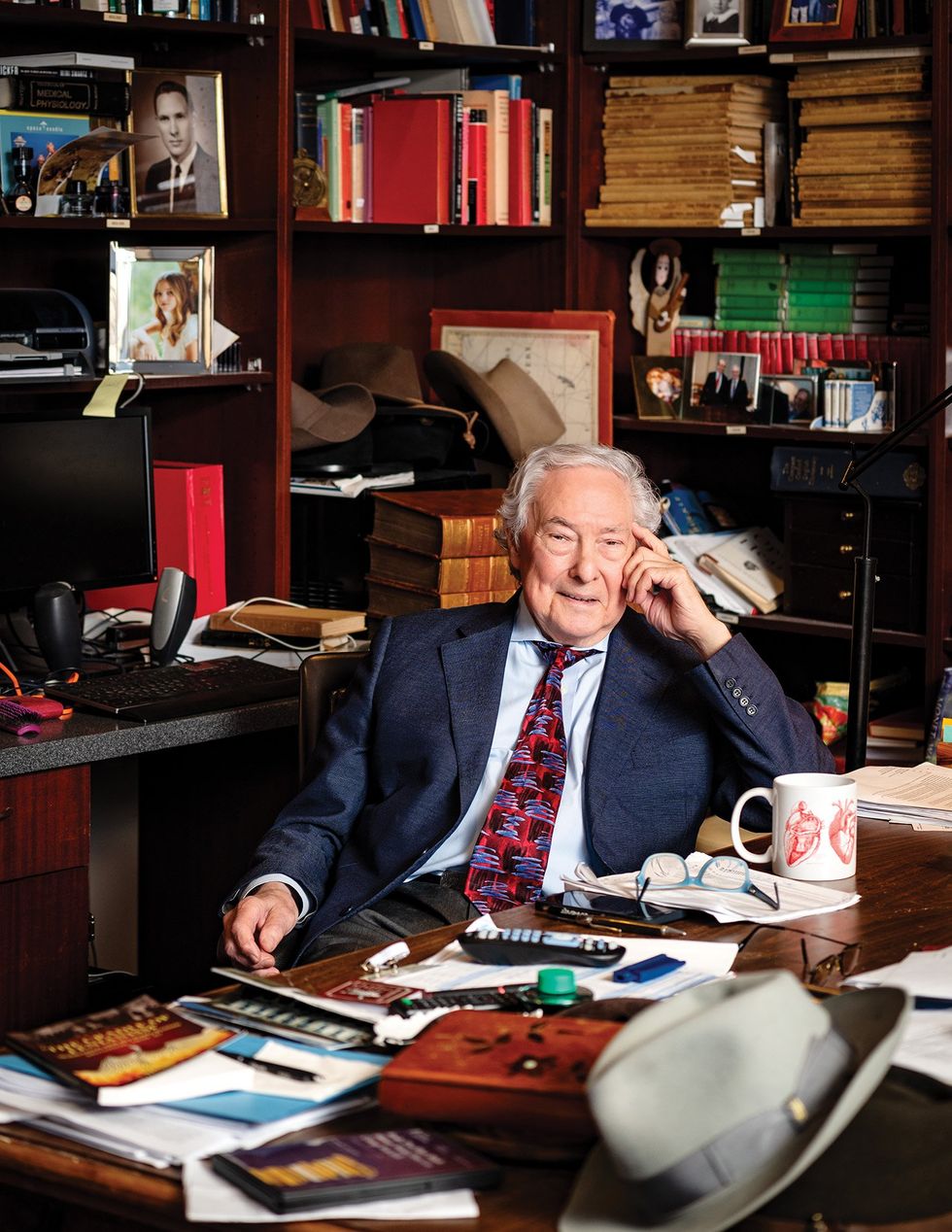 Assistant photographer Michael Ramos
Legend O.H. 'Bud' Frazier
It seems that Shakespeare-loving, rare-book-collecting O.H. "Bud" Frazier, 83, could be considered a legend for his storytelling alone; the one about his dinner with "that Irish singer" who turned out to be Bono is a good one. But it's his work as a pioneer in daring heart procedures that's made him famous. Trained by the famously dueling forefathers of modern cardiac surgery — DeBakey and Cooley — the surgeon-inventor was instrumental in creating and successfully installing several iterations of pumps and artificial hearts. And he's performed more than 1,300 heart transplants, more than anyone else on earth.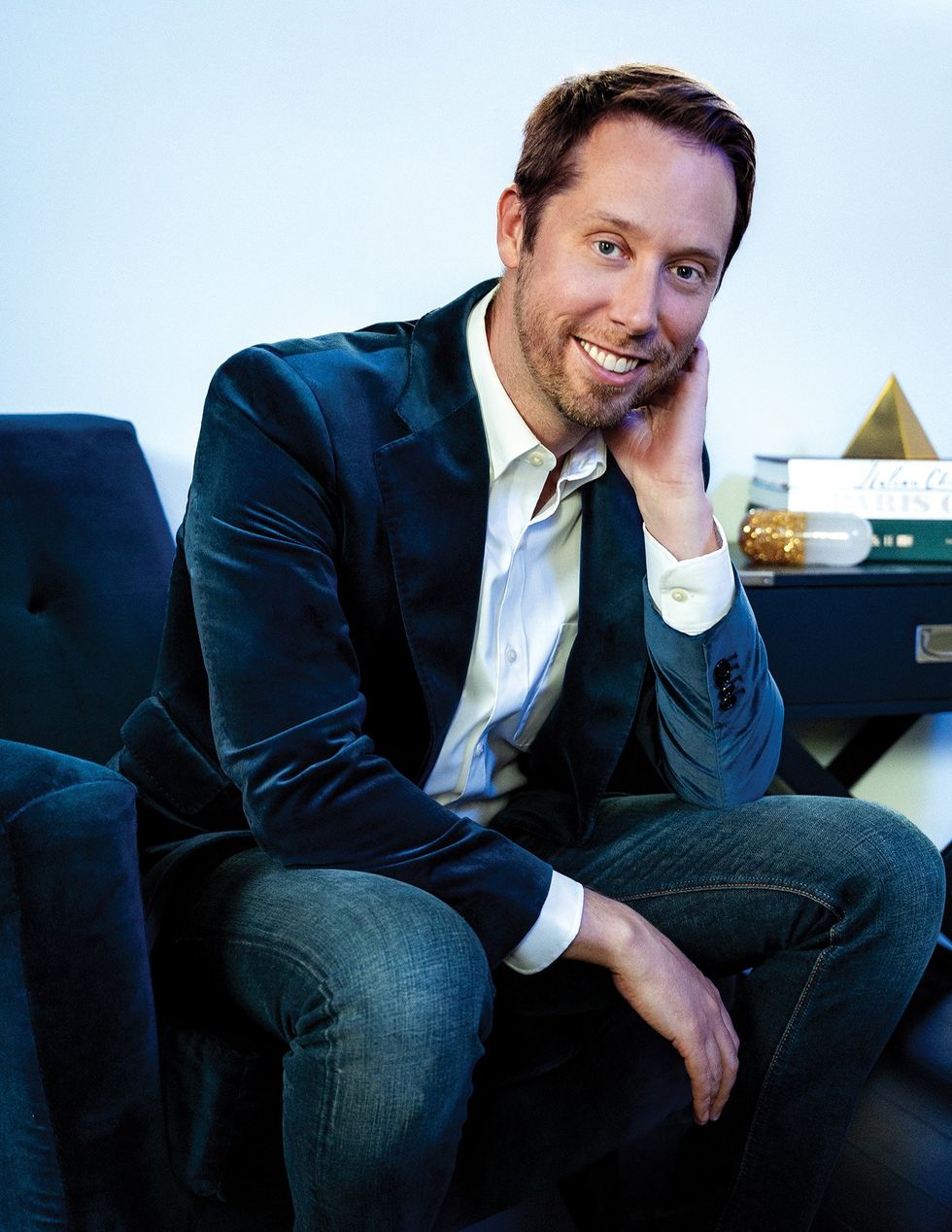 Leader Van Morris
It's not just MD Anderson oncologist Van Morris' prowess as a physician-researcher — his work on blood testing that can lead to life-saving early detection of all kinds of cancer is causing worldwide excitement — that makes him such an inspirational leader. It's also about the special bond he forges with patients. One such bond even made national headlines recently, including in The Washington Post, People and many other outlets. Morris, 43, and fellow doc Emma Holliday gave away the bride at her wedding, after curing her rare anal cancer. "It struck me the impact we as doctors have on people outside the walls of the hospital," he says. "It's humbling."
Philanthropy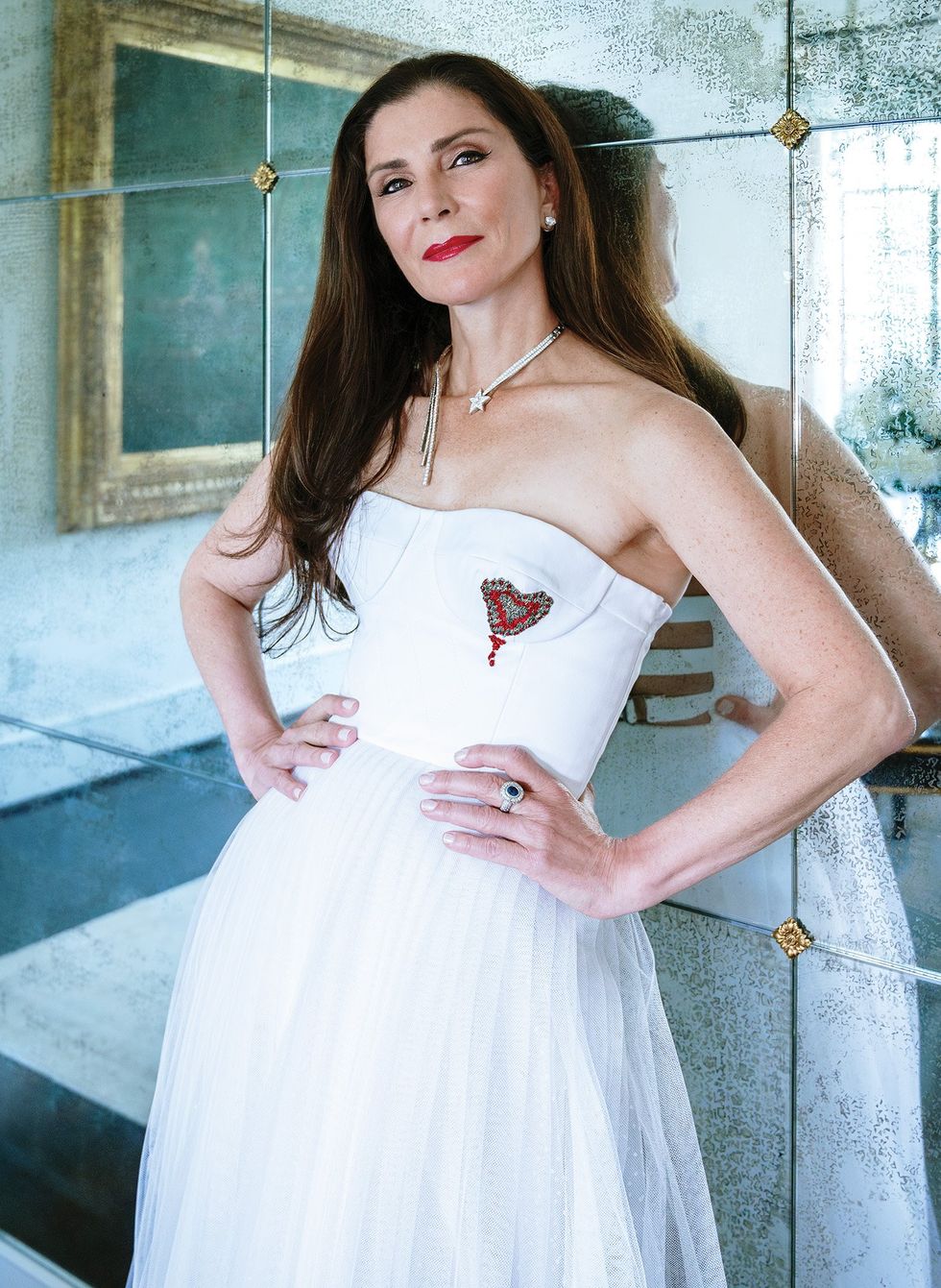 Legend Cynthia Petrello
One look at Cynthia Petrello, and it should come as no surprise that her past lives include that of a soap-opera actress, model and TWA flight attendant. The stunning, stylish Houston philanthropist has a busy-as-ever social season. "Everyone's working fast and furiously to commence the fall season," she says in September, citing upcoming events for the MFAH, Alley and HGO. "We're all very excited." And while she lives a glamorous life, the reason behind her and husband Anthony's generosity is poignant and purposeful: daughter Carena, who was born in 1997 at 24 weeks, and has cerebral palsy. "She is the center of my whole life. It's why I got involved, due to her love of the arts and her ability to respond positively to all they provide."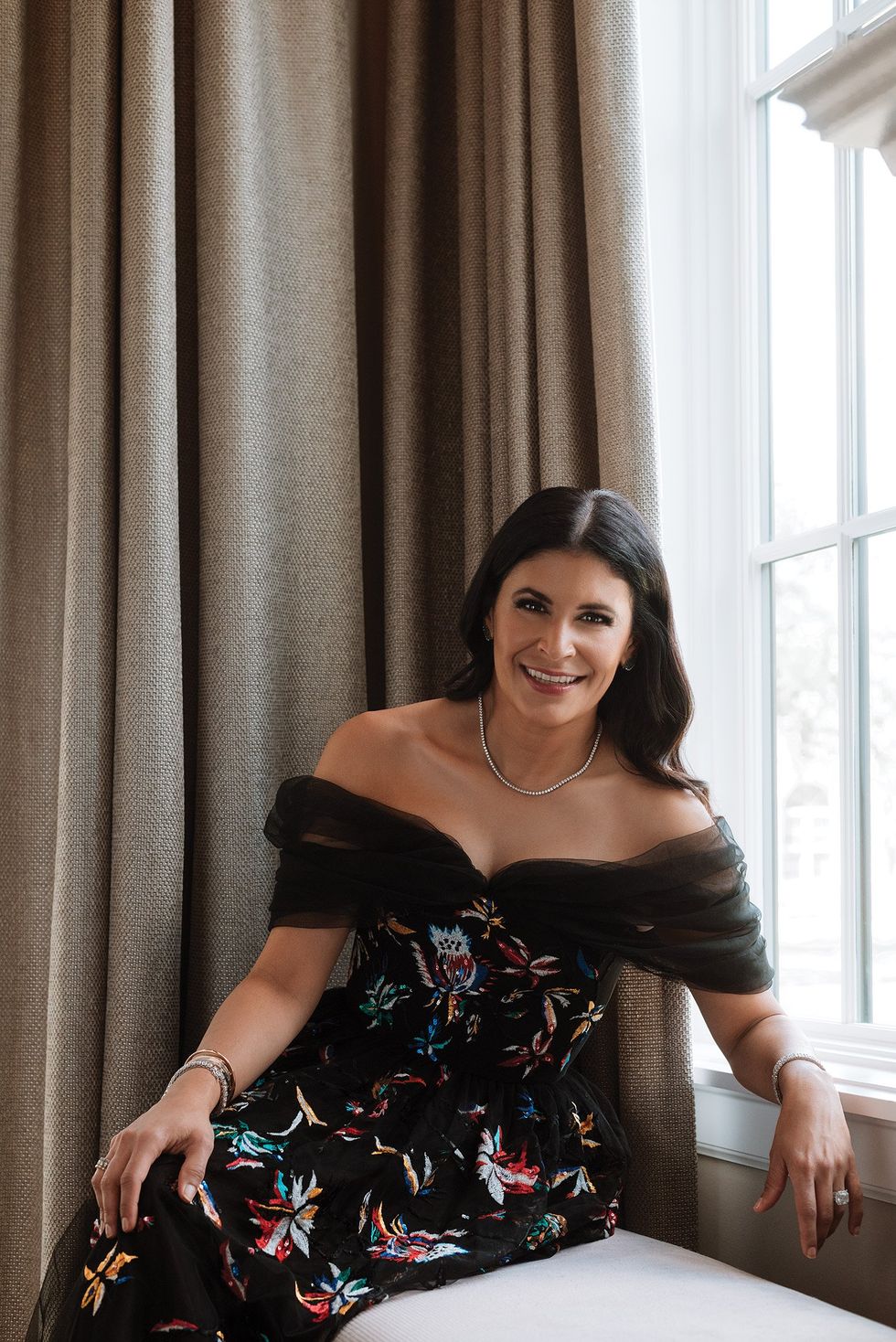 Leader Kristy Bradshaw
Having grown up training for a career in ballet, Kristy Bradshaw ended up pursuing finance. But the dreams of her youth are still realized daily. "I credit all of my academic and professional success to the values that ballet instilled in me," says the mom of three, who cofounded the Houston Ballet's young professionals committee Ballet Barre in 2009. Fast-forward to 2023, and she's the Ballet's board president, and she also chairs the board of the Hermann Park Conservancy. "Our latest project, The Commons, will be unlike anything our city has ever seen," says Bradshaw, 43, who's also involved in Southern Smoke Foundation. "I don't like to sit still, so keeping busy honestly gives me life."
Music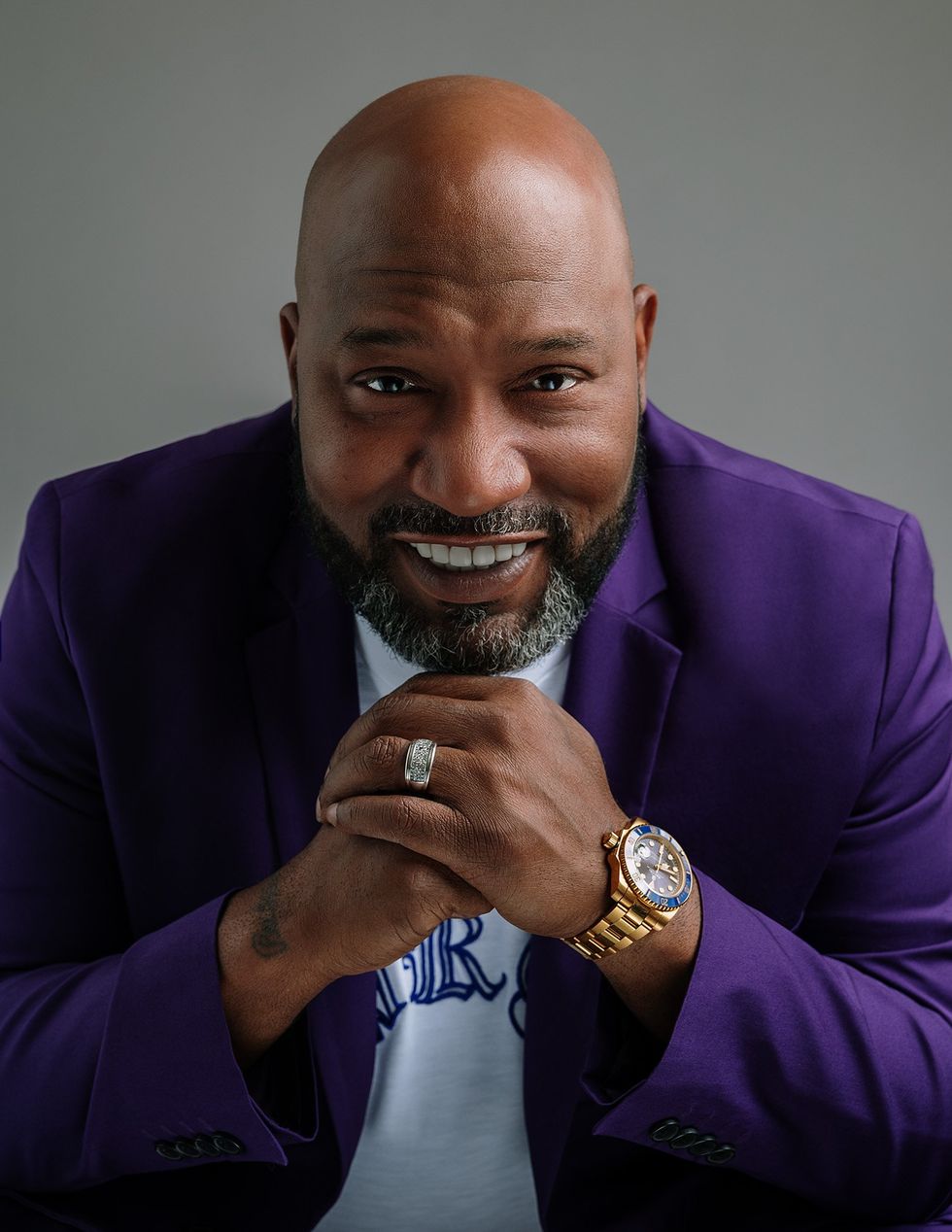 Assistant photographer Andrew Danna; styled by Leslie Rivas; makeup by Bianca Rivas; photographed at The Park HTX
Legend Bun B
This isn't the first time Bernard James Freeman, a.k.a. Bun B, has been named a "legend," and with his ever-evolving resume, it certainly won't be the last. A pioneering force in Southern hip-hop and a champion of Houston and many community-focused causes, the rapper, 50, brought record-breaking crowds to the Rodeo for his H-Town Takeover concerts in 2022 and 2023 — and is now also a successful restaurateur, thanks to his wildly popular Trill Burgers food-truck-turned-pop-up sensation. The wait for one of his mouthwatering smashburgers in the former James Coney Island space on Shepherd regularly tops two hours.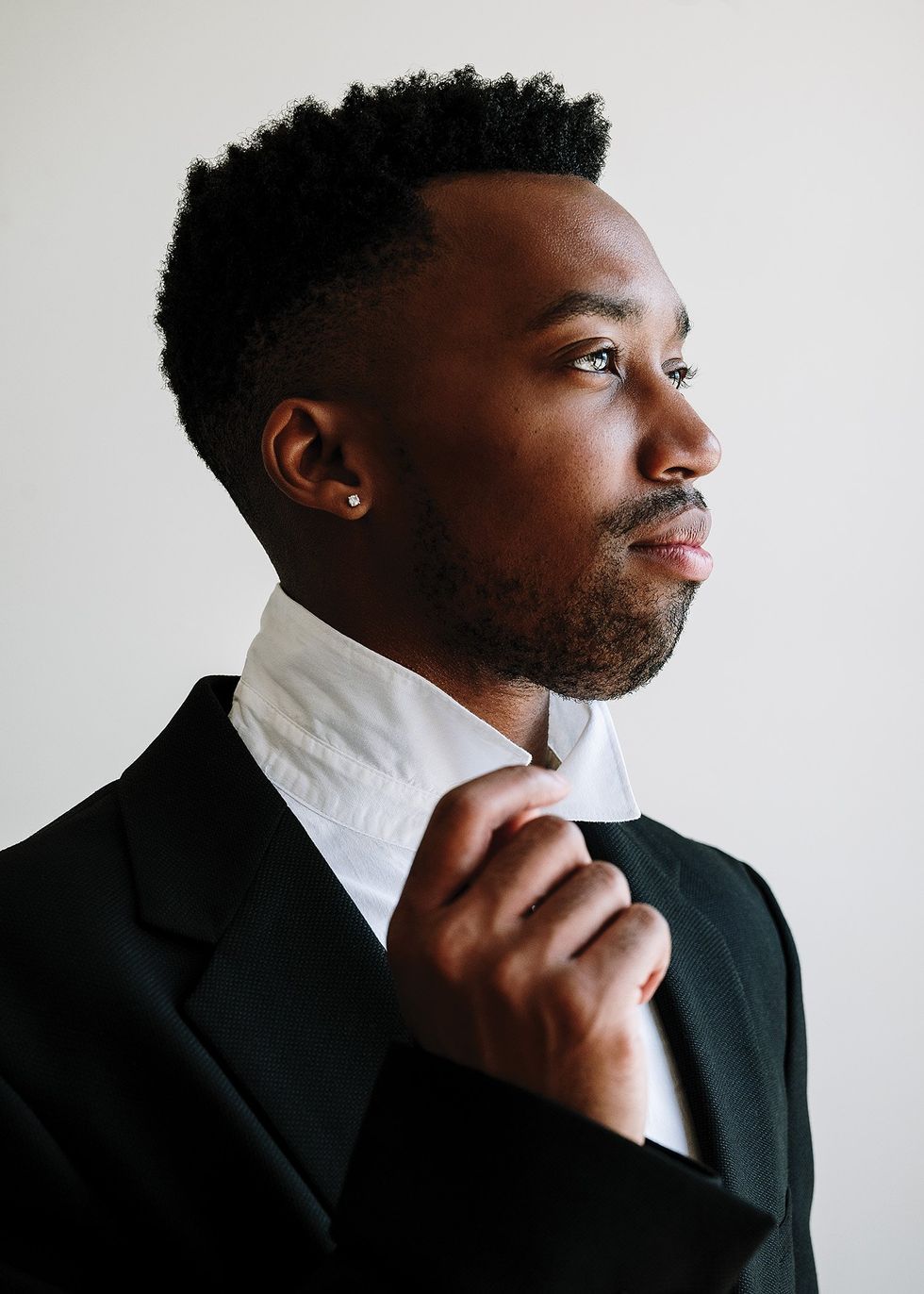 Styled by Angelique Gioldasis; photographed at The Park HTX
Leader Jalen Baker
In 1930, the vibraphone was mainly known from NBC's three-note station identification tune. Decades later, 28-year-old vibraphonist Jalen Baker is using this unusual instrument to explore new musical realms in jazz, both with his trio, who just finished a two-year residency with Dacamera, and his quartet, as heard on Baker's critically acclaimed 2023 album Be Still. While his mentors include vibraphonists Chase Jordan and the late great Harry Sheppard, Baker has always drawn inspiration from all types of instruments to shape his unique sound. "Since there's not many vibraphone players throughout history, I always felt like I could float around a bit more."
Business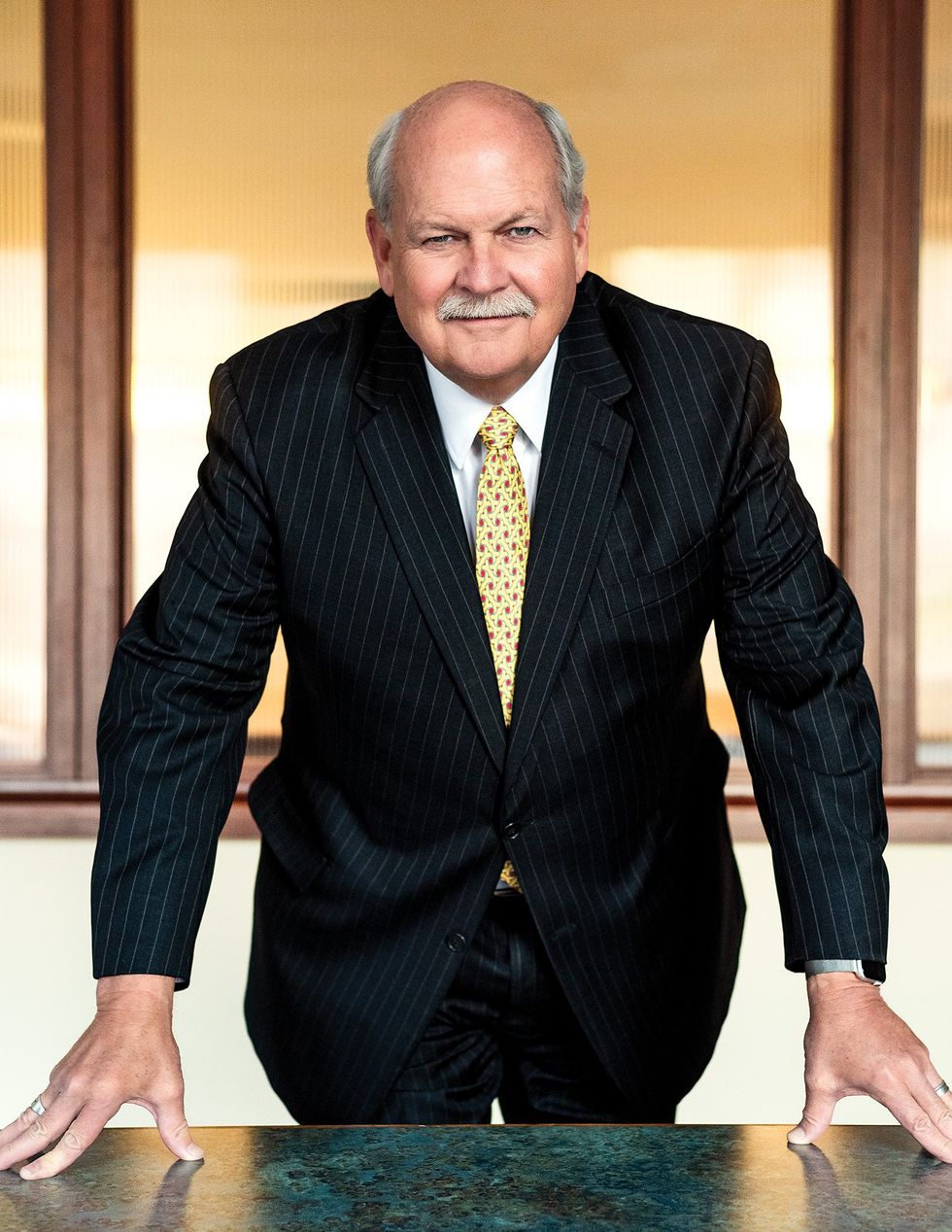 Legend David Weekley
It's hard to drive a mile or two in residential pockets of Houston without seeing his name. He started his home-building company in 1976, at the age of 23, and within a few years, helmed one of the fastest-growing companies in the nation. Approaching its 50th year, David Weekley Homes annually closes around $3 billion worth of new homes in 19 different markets. But Weekley, who serves as chairman of his company, intends on leaving a legacy beyond business: He and wife Bonnie have pledged to give away the majority of their wealth during their lifetime, and he founded what is now the Dovetail Impact Foundation to carry out his promise.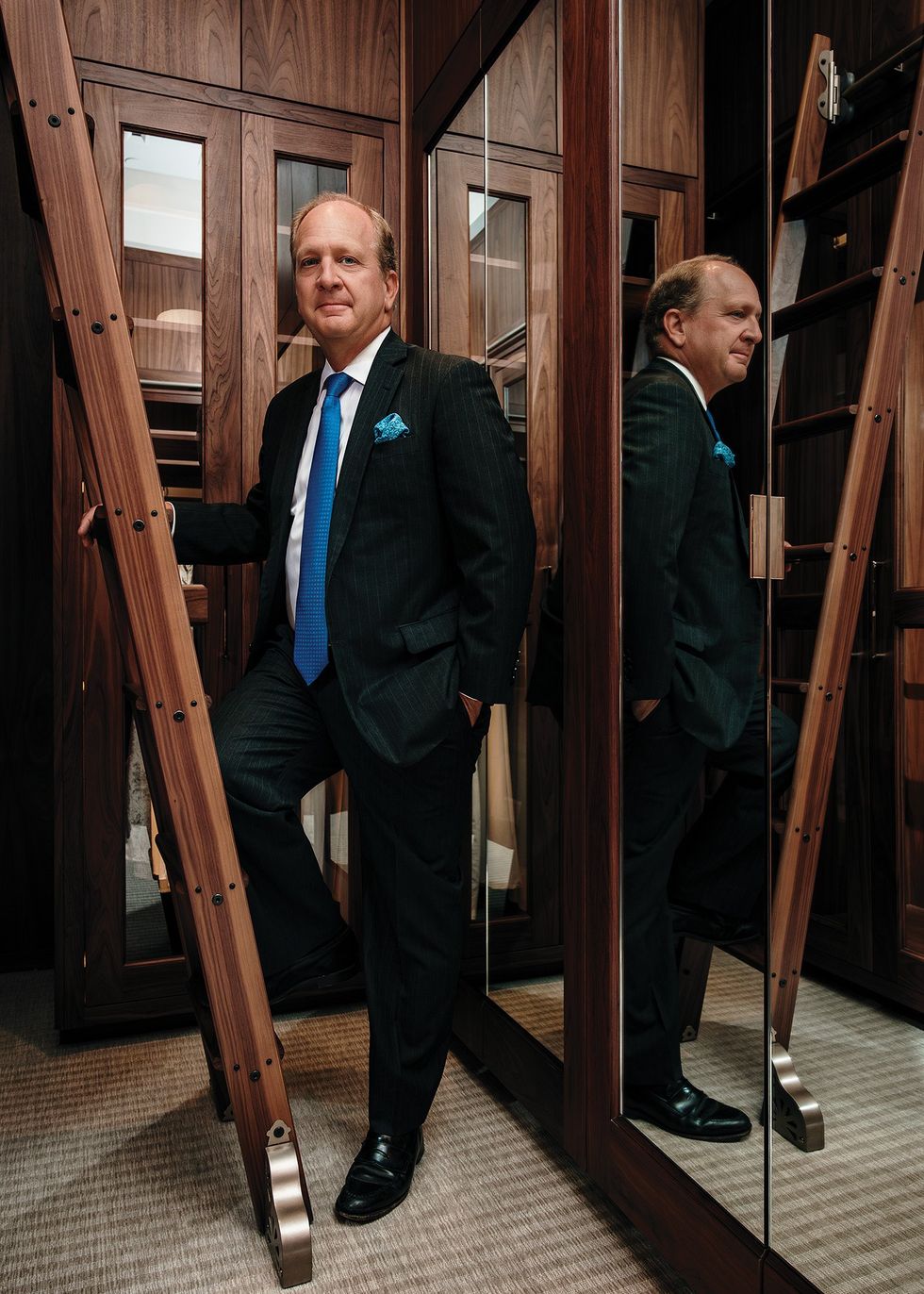 Leader Kendall Miller
Back in 1946, William Farrington developed the Tanglewood neighborhood, planting hundreds of trees and laying roots for Houston families to call the area home for generations to come. Today, Farrington's grandson Kendall Miller, 58, is building upon the vision with 1661 Tanglewood, a 34-story building currently under construction that Miller calls "an estate in the sky, built for those who seek the promise of high-rise living without the sacrifice of space." Building features will include a 75-foot rooftop pool, surrounded by 40 dramatically lit Tuscan-style columns. Himself a Tanglewood resident, Miller, who has three sons and two grandsons, declares the project an "encore" to his own grandfather's hard work. "Our family is dedicated to Tanglewood's continuing stewardship."
Culinary Arts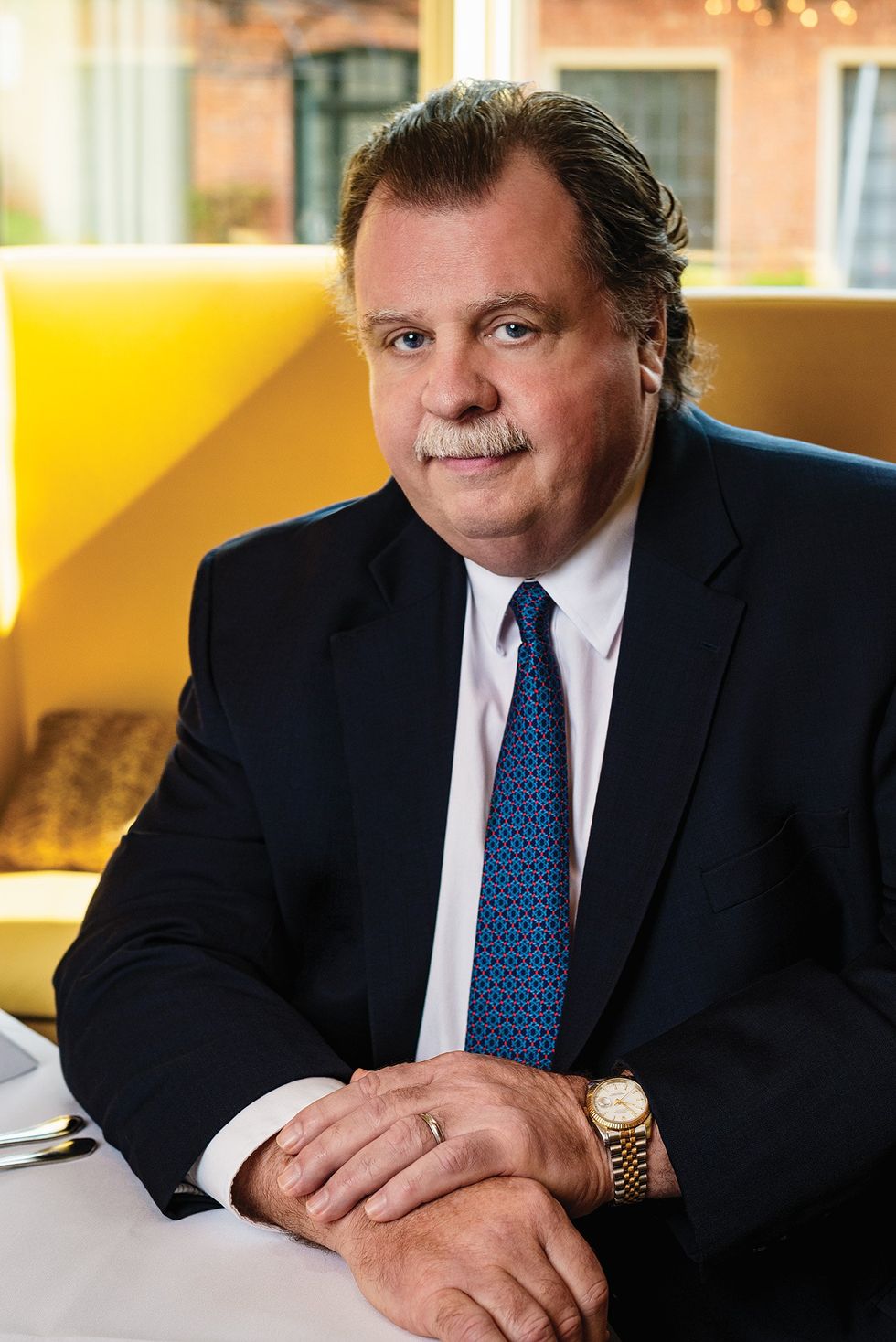 Legend Alex Brennan-Martin
His mother, Ella Brennan of New Orleans' Commander's Palace, was, undoubtedly, a culinary legend. But it's easy to argue that Alex Brennan-Martin, 64, has achieved that status, too, putting his own delicious spin on a Brennan-family recipe that consists of attracting and growing talent, with a side of Creole-spiced Southern hospitality. "The team we have had over the years is a source of great pride and joy to us all," says the Brennan's of Houston restaurateur, whose kitchen has seen chefs Chris Shepherd, Mark Cox, Mark Holley, Patrick Feges and others. "I love visiting with our alums and hearing how they have developed their own spins on what they learned from us." Brennan-Martin's next course? A "major expansion" of the courtyard bar.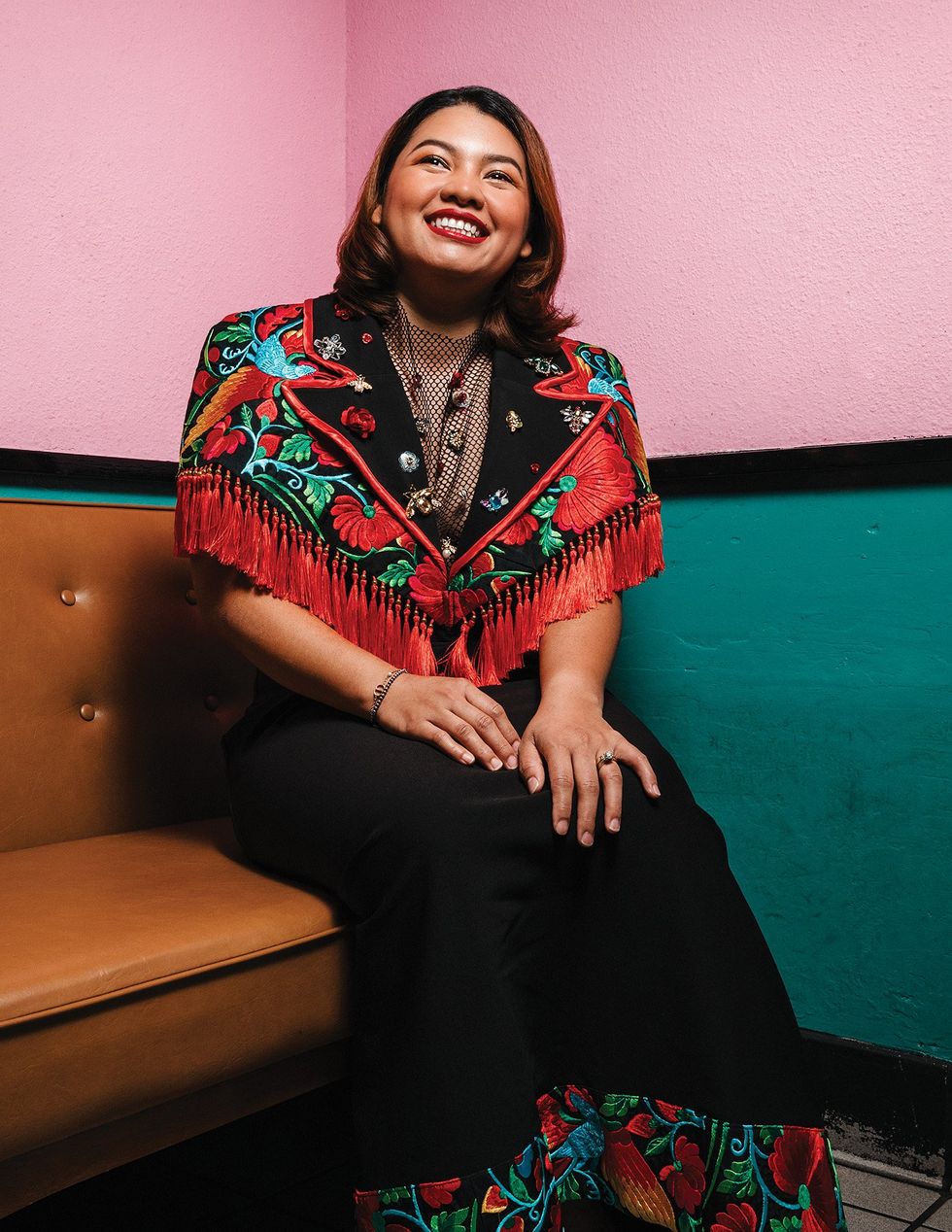 Leader Benchawan Jabthong Painter
Known to many as Chef G, Benchawan Jabthong Painter, who with her husband Graham operates the East End Thai restaurant Street to Kitchen, won the James Beard Award for Best Chef: Texas in June. In a matter of days, the restaurant outgrew its 36 seats, and a move to a nearby space three times its size was announced for the fall. "More space, more drinks, more elevated food on the dinner menu every night," explains Chef G, 30, who in 2016 moved to Houston from Thailand, where she worked at her grandma's neighborhood restaurant. The Painters will also soon open their second concept, Th_Prsrv in Kemah, the world's first Choctaw-Thai restaurant.
People + Places