Painter and Longtime Elton John Collaborator Bernie Taupin to Appear at Off the Wall Gallery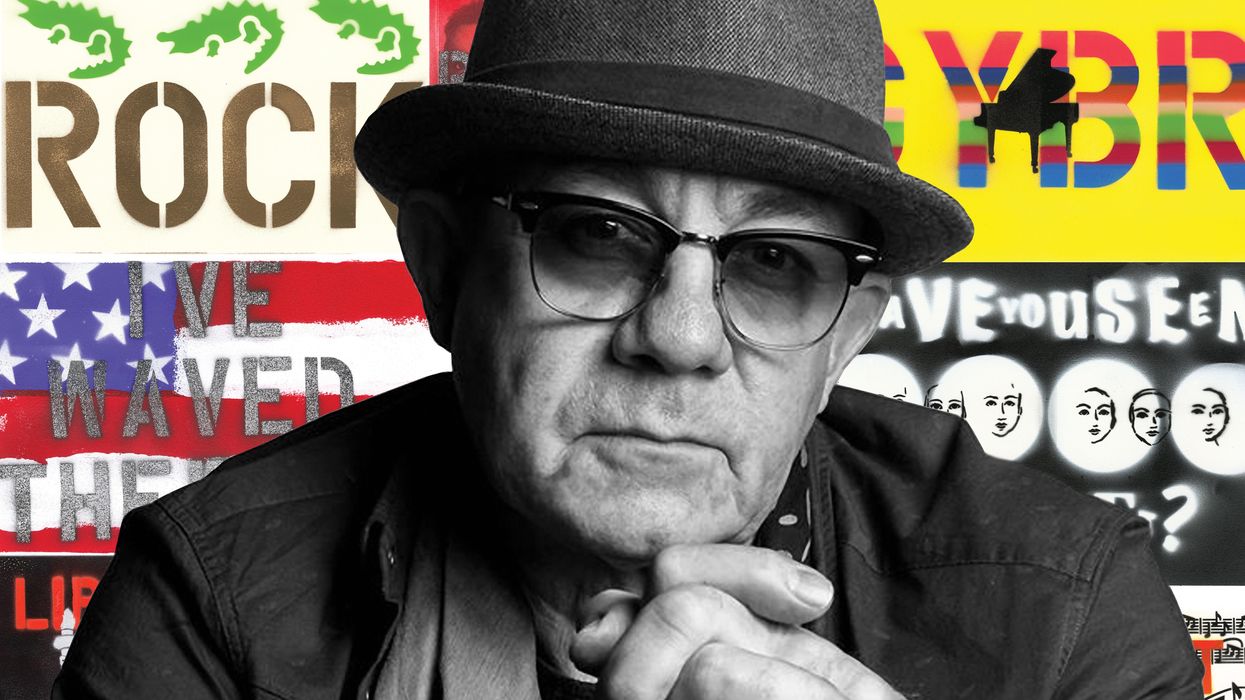 SERENDIPITY. HOW ELSE can you describe the moment in 1967 when an artists and repertoire man for Liberty Records handed an unknown pianist named Elton Hercules John a randomly selected envelope of poems by an equally unknown Bernie Taupin?
---
Thus began one of the most historically successful collaborations in rock'n'roll, a 50-year songwriting partnership John is celebrating with gusto on his Farewell Yellow Brick Road tour, which was scheduled for Houston's Minute Maid Park Nov. 4 but had to be canceled due to the World Series.
Meanwhile Taupin, who dedicated himself to visual art in the 1990s, has created a series of colorful text-art paintings inspired by lyrics he wrote for some of Sir John's most beloved hit songs, including "Rocket Man," "Someone Saved My Life Tonight" and "Bennie and the Jets." Reflections: The Art Of Bernie Taupin shows Nov. 1-19 at Off The Wall Gallery. RSVP to meet Taupin in person when he visits the gallery Nov. 3 and Nov. 5.
Art + Entertainment