Dynamic Group Show at Blaffer Demonstrates Anxiety, Desire, Resilience — and Diversity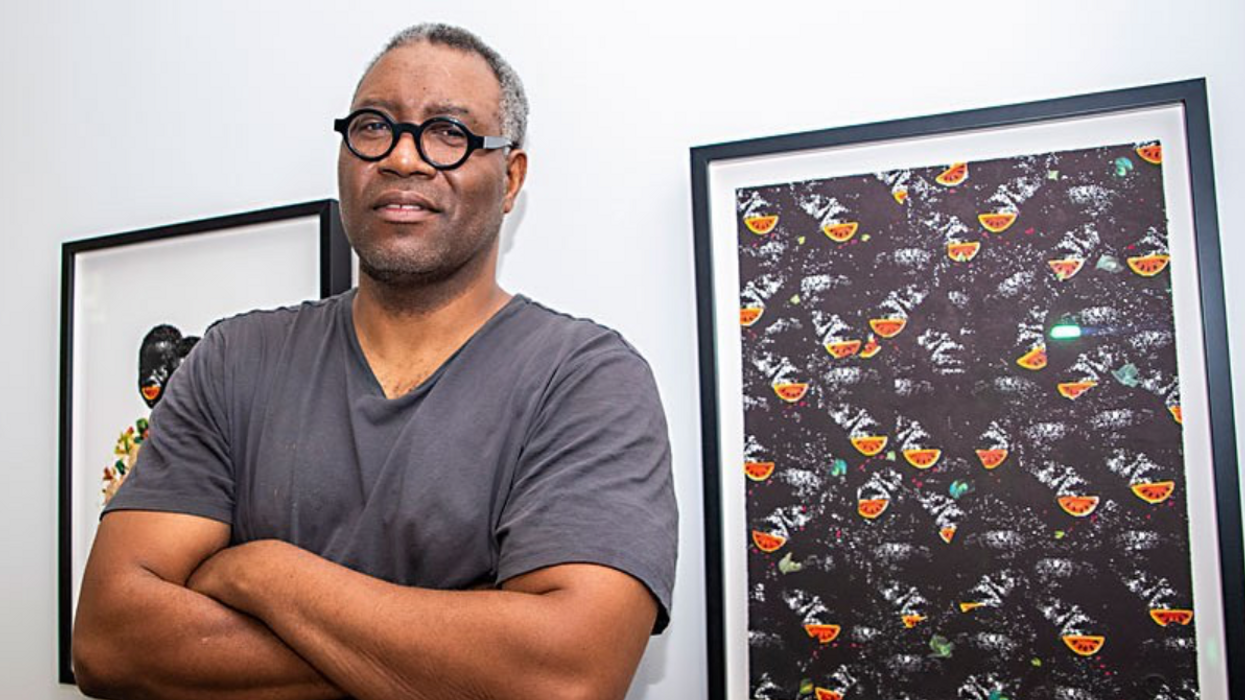 AFTER NEARLY A year without gallery openings and with museum programs gone virtual, it feels encouraging to be back in close proximity to the local arts community, relatively speaking. Fifteen Houston-based artists — many of whom share the same social circle in "normal" times — are brought together again in Carriers: The Body as a Site of Danger and Desire at Blaffer Art Museum at the University of Houston, on view through March 14. The featured works demonstrate how each artist examines the role of the body and its connectivity to the circumstances of a global pandemic, longing for contact during isolation, as well as the resurfacing of racial tension across the US.
---
The exhibited artists work in a variety of mediums, from painting to film. There are beautifully rendered paintings on plaster by Lovie Olivia, figurative mixed-media works by Preetika Rajgariah, provocative photography by j.bilhan and large-scale video installations by both Francis Almendárez and Ryan Hawk.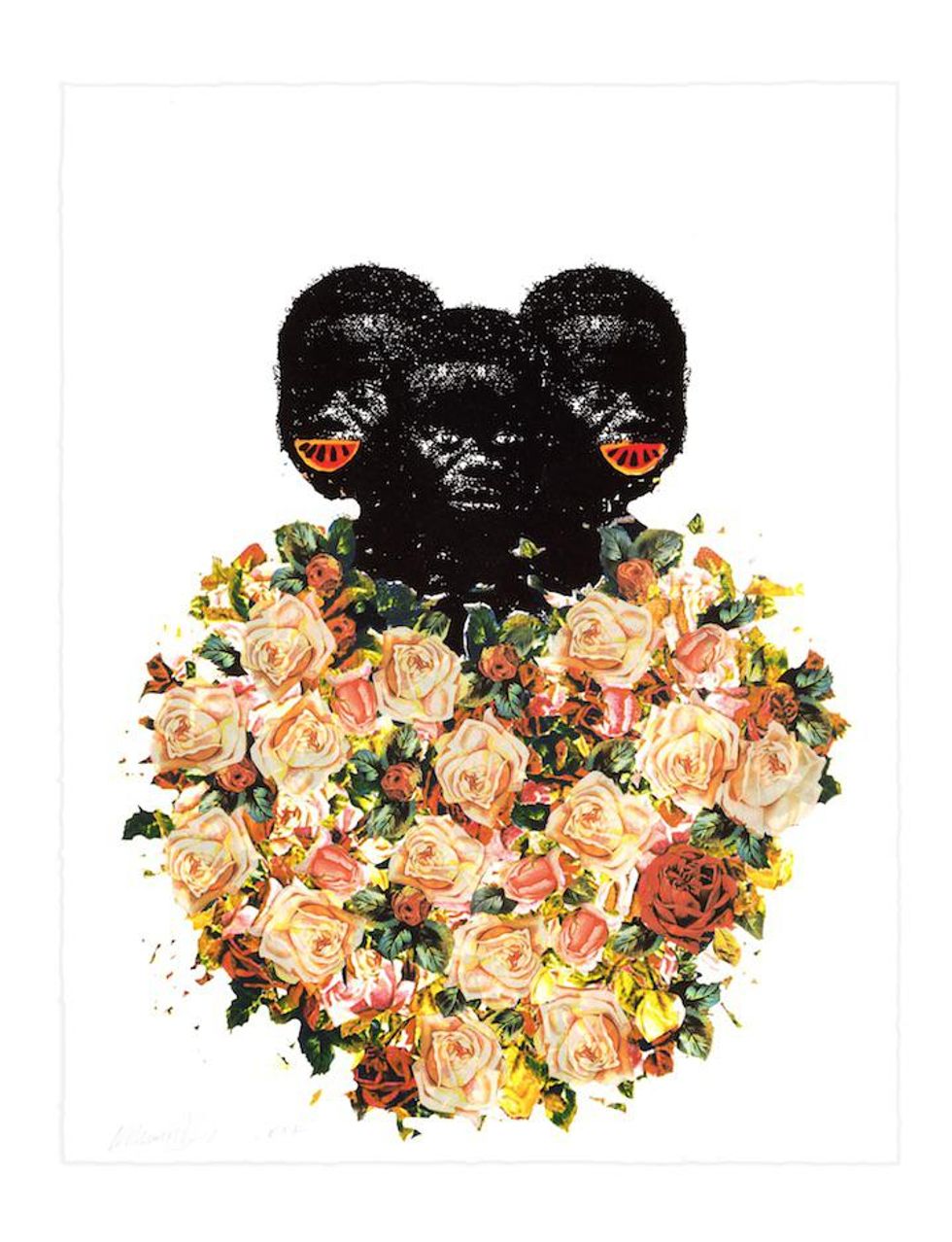 'Forever Free #6' by Michael Ray Charles
There is also a glitter-glue fantasy courtesy of Jasmine Zelaya, whose solo presentation at Project Row Houses will resume upon its imminent reopening. And a particularly compelling work by Viollete Bule, "This is Not Gold," is composed of bars of Hispano soap stacked like gold bricks, speaking to the obsession with cleanliness brought on by the pandemic. The sculpture emits a fragrance visitors can smell from a distance, even with a mask on, and will likely evoke nostalgia for many Spanish-speaking viewers.

Most notably, the exhibition, organized by Tyler Blackwell and Steven Matijcio, includes multiple works by the pioneering painter Michael Ray Charles, who questions the racial stereotypes cultivated throughout the course of American history in his art. Charles graduated with an MFA from UH in 1993, returning in 2014 to become the Hugh Roy and Lillie Franz Cullen Distinguished Professor of Painting. In 1997, Blaffer organized the first major survey of his work, an exhibition that traveled to The Austin Contemporary and Contemporary Arts Center, Cincinnati.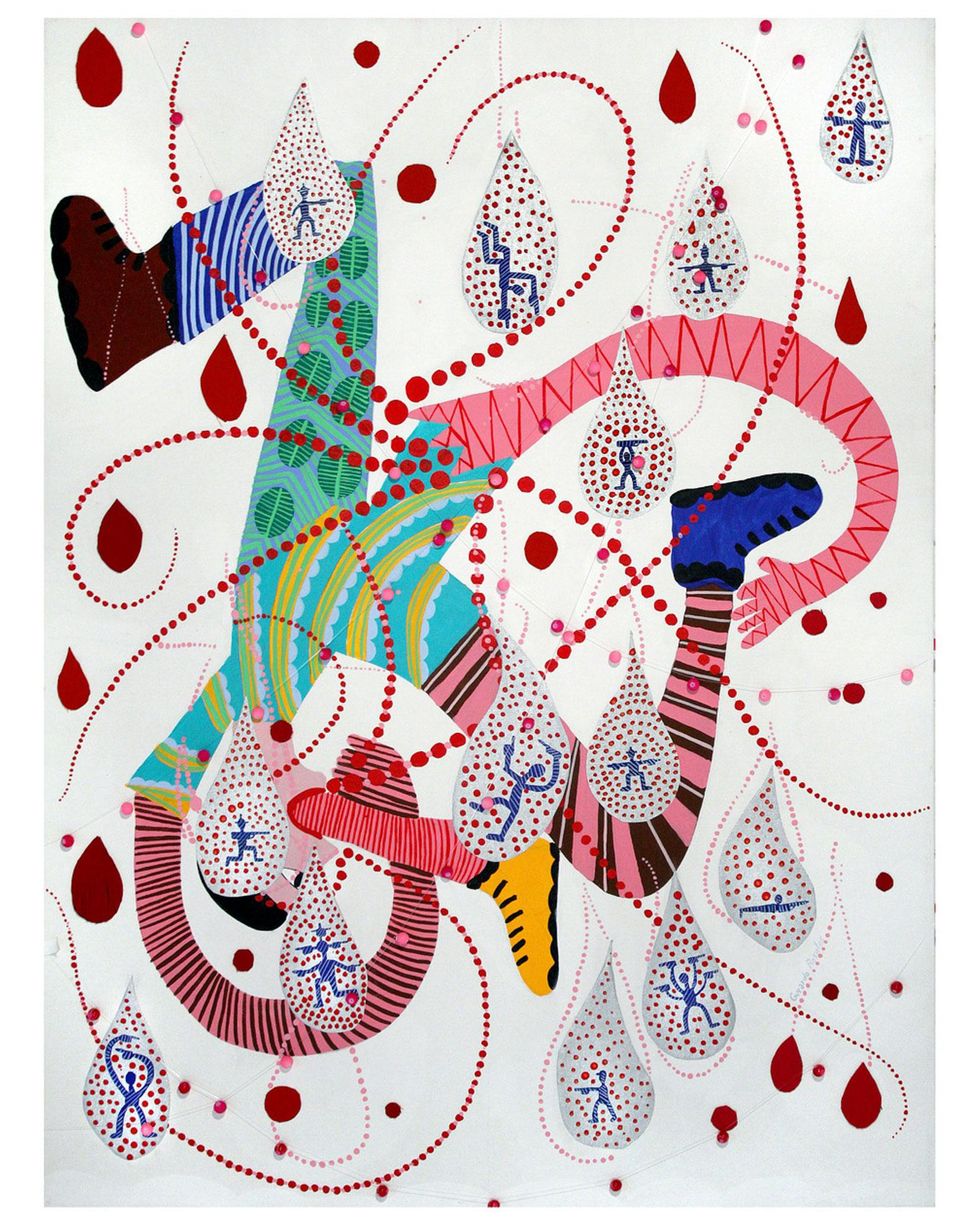 'Hunting' by Gerardo Rosales
It's no surprise that many of the black and brown artists featured in Carriers are not often seen in Houston's woefully under-representative commercial gallery world. It is uncanny that the immense diversity of this metropolis is not always reflected in this microcosm. But with Blaffer providing artists of color increased visibility while driving empathy for many marginalized groups of artists and viewers alike, Carriers should lead to a reexamination of gallery-exhibition possibilities. Even our rarified art world could use some democratizing.

Art + Entertainment