Mark Your Calendars for Gallery Row's 'Summer Spritzer,' an End-of-Season Arty Party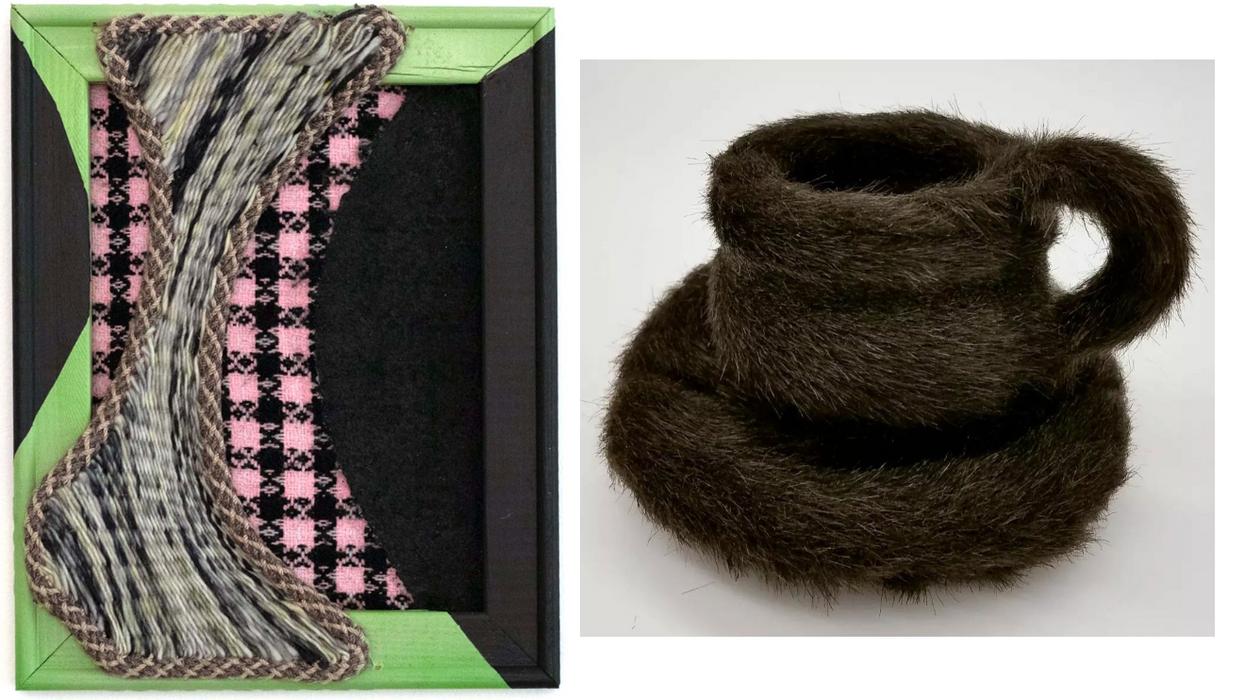 NEXT SATURDAY, AUG. 12, Houston's Gallery Row hosts it inaugural Summer Spritzer, a mixer featuring cocktails, mocktails, and spritzers, plus live music and, of course, lots of great art, all easily accessible on foot. It's perfect for those that are missing out on this weekend's White Linen Night — or those who want to double down on sweaty-chic, artsy fun.
---
It's the first time since the pandemic the galleries have banded together to close out the exhibition season with a fun, festival-like event open to both newbies and seasoned art lovers. The participating galleries include Dean Day Gallery, Moody Gallery and Thornwood Gallery, whose doors will open to the public from 11am to 5pm. From 11am to 8pm, visitors can check out shows at Avant-Art Gallery, Catherine Couturier Gallery, the always-provocative Heidi Vaughan Fine Art, and Hooks-Epstein Galleries, founded by the late Geraldine "Geri" Lee Epstein Hooks, who passed away in 2021.
"We're hoping this event will be a springboard for an annual summer event for Gallery Row," says Yvonne Garcia, owner and director at Hooks-Epstein Galleries. "We want to bring people back to the street to view art, listen to some summer tunes, and enjoy festive drinks."
For more than two decades, Gallery Row, located at the intersection of Colquitt and Lake Streets in the Upper Kirby area, has been home to a diverse collective of galleries housed door-to-door, and a hop, skip, and a jump further down Colquitt. Some of the end-of-the-season don't-miss shows include Houston-based artist and visual poet Ernesto Marenco's Petite Retrospectiveat Heidi Vaughn Fine Art, a retrospective fantastic objects and strange sculptures that call to mind the surreal readymades of Marcel Duchamp. Moody Gallery has a great looking show of paintings by Lucas Johnson, who was a major player in the Texas art scene going back to the late 1960s. Hooks-Epstein has two shows up: Angelica Raquel's Leyendas and Mine, a collection ofbeautiful and mysterious watercolor and mixed media paintings inspired by her childhood and Texas Mexican folklore; and an exhibit of hand-woven abstractions by Lauren Salazar titled Tethered. From 5 pm to 8 pm at Hooks-Epstein, vocalist Renee Edd "Holiday" and guitarist Nathan Kyle who perform as the duo Holiday & Vine will play two sets of jazz standards, show tunes and classic pop hits.
Speaking of music, as a child of the '70s, back when vinyl was king, Garcia is known to play vinyl records in her gallery. "I have definitely found our visitors appreciate the tunes," says Garcia. "Music and viewing art go hand in hand, and it gives the gallery a fresh vibe."