Four Female Artists, Three Galleries, One Day! Here Are This Weekend's Most Exciting Art Openings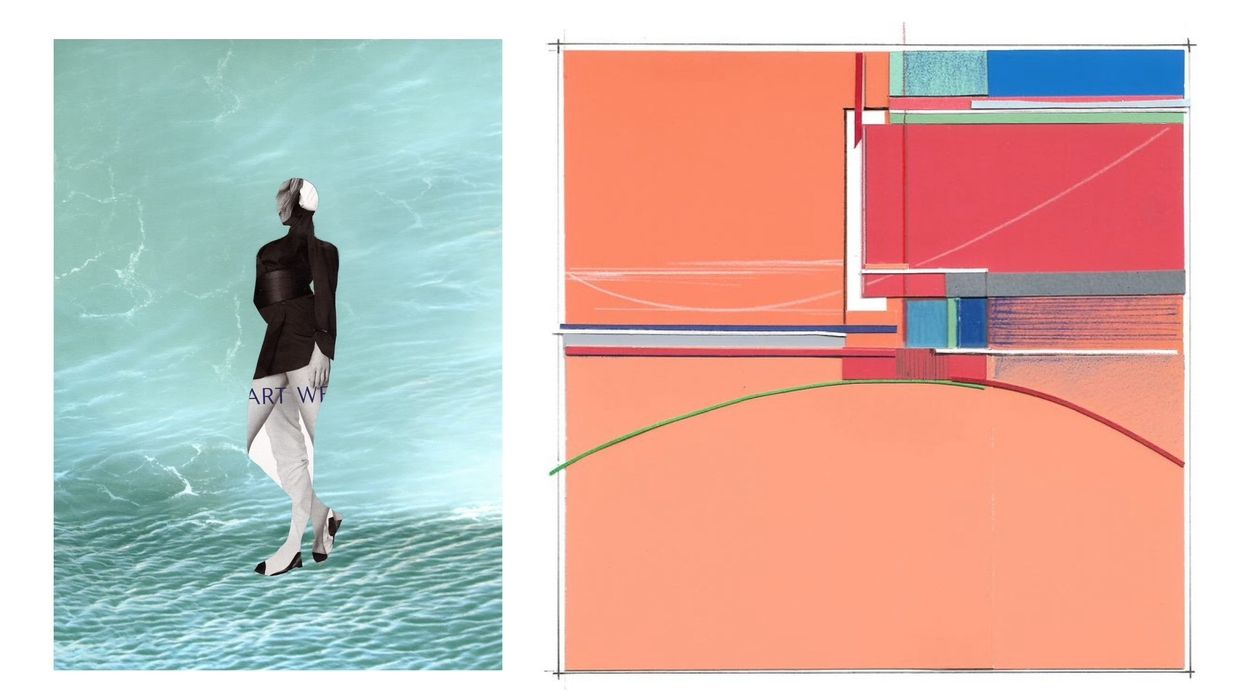 THREE SHOWS FEATURING new works by four female artists open this Saturday, April 1: Femmes Futuristes at Hooks-Epstein Galleries, a solo exhibition of photo collages on wood by Kathryn Dunlevie; Enchanted Garden & Friends at Koelsch Gallery, a two-person exhibition of charming paintings inspired by animals and nature by Gail Siptak and Sarah Thompson; and Immersed at Heidi Vaughn Fine Art, a solo exhibition of abstract, paper collages by Taiwanese-born, Houston artist Tiffany Heng-Hui Lee. All four artists a heartfelt concern for personal transformation and our collective relationship with the health of the natural world and our planet.
---
Dunlevie's collaged, feminine figures are supremely stylish silhouettes, comprised of fragments of images cut and placed with the precision of a fashion designer and the imagination of an early 20th-century cubist. These femmes are positioned as if marching, whirling in dervish-like motion, and even surfing. "Their patchwork interiors hint at what they have lived," writes Dunlevie in her artist statement, "their silhouettes offer clues as to how they have proceeded through time." Dunlevie hopes these ladies inspire the viewer to similarly piece together the best moments of their personal histories and live a life "with flair and without apology." (For Saturday's opening, Hooks-Epstein says they will be "spinning the artist's favorite vinyl" and serving a limited-themed drink.)
Sarah Thompson's 'Pink Dahlias'
Looking at Siptak's charming, gouache-layered portraits of birds, amphibians, and domestic pets, one is reminded of the phrase, "Animals are people too!" Often making direct eye contact with the viewer, every creature she paints radiates a distinct and complex personality. Born in San Francisco, the Houston-based Siptak has been painting the world around her since the mid-1960s, and as anyone who follows her on social media will attest the works on display at Koelsch represent just a fragment of her output.
Meanwhile, planted and potted flowers, often realized in otherworldly colors, are the subject of Thompson's paintings. In a press release, Koelsch describes Thompson as a "visionary artist," that is, an artist who works very intuitively while tapping into their subconscious, embracing the immediacy of creation without self-judgment, and indeed, her paintings have a dream-like quality to them, with cobalt blues and midnight blacks evoking a world after dark.
Located on Gallery Row in the Upper Kirby District, the intimate space of Heidi Vaughn Fine Art is the perfect setting for Heng-Hui Lee's small (20-by-16 inches) lovely, layered collages, many of which use carefully selected combinations of color to reference geographical locations around the globe. (Her attention to such small details mirrors the meticulously composed fragments in Dunlevie's collages.) There is a feeling of serenity throughout the works, and a sense of profound understanding of how the earth's elements maintain balance within the natural world. The same could be said of Siptak and Thompson's attention to and celebration of animal and plant life, albeit as it exists in an imagined, archetypical "enchanted garden."
But enough with the artspeak! Go see all three shows and make your own connections.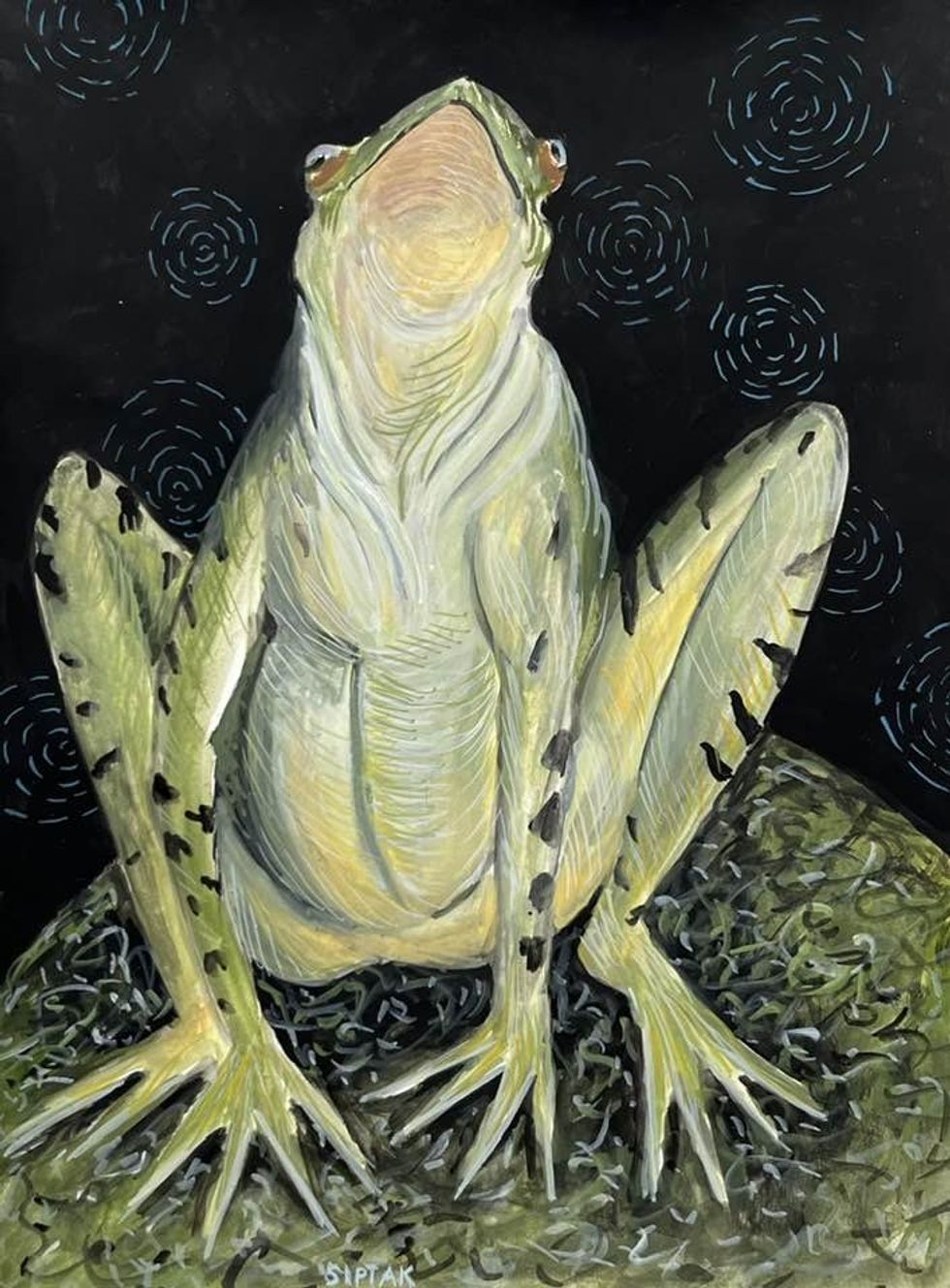 Gail Siptak's 'Frog Attitude'
Art + Entertainment