Cook, Paint and More! Learn the 'Art of Fufu' at Pop-Ups Hosted by Houston-Based Nigerian Chef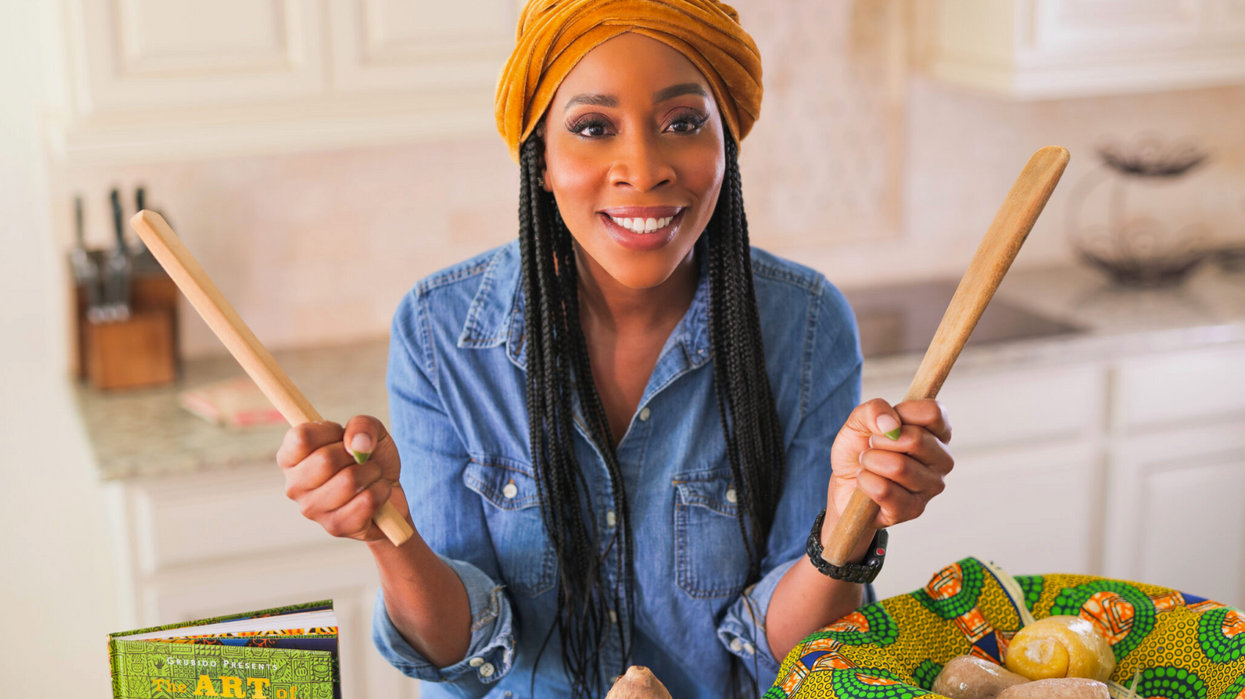 READY TO COOK, paint, sip and eat? Houston-based Nigerian chef Kavachi Ukegbu is spreading her culture during Black History Month with her signature Art of FuFu Cookbook Experiences. The
Art of Fufu
is an outreach event designed to spread awareness of the rich heritage of West African cuisine.
---
What started as a one-off event spearheaded by Ukegbu's parent company Grubido in 2017 has become a cultural movement, with food and beverage tastings, art shows, and cooking classes. Ukegbu has hosted pop-ups at the Houston Public Library, Central Market, art galleries, and Texas Southern University. The Art of FuFu event has even been reimagined as a cookbook, which can be purchased at Central Market, Whole Foods, Soa Co Book Store and Amazon.
Fufu itself is a popular, filling side dish made from cassava root and green plantains; the passion project dubbed Art of Fufu was born to create more dialogues around West African cuisine."We truly believe that a West African ingredient staple like fufu deserves recognition on a global scale," states Ukegbu. "It represents a rich culture that evokes feelings of simple pleasures passed on from generation to generation."
This month, those wishing to learn more about African roots can enjoy a cooking class on Thursday, Feb. 23, followed by a paint-and-sip party on Friday, Feb. 24. To close out the weekend, Saturday, Feb. 25, there will be a full five-course dining experience on offer.
Each event will be curated by Ukegbu and will be hosted in one of Houston's artsy, urban-influenced neighborhoods including the Third Ward, Southwest Houston, and the Heights. The events are presented in partnership with Big Brother & Big Sister and the Black-female-owned book store Soa Co.
Click here for more information or to purchase your tickets.
Food