Bohemian Beach
On the golden shores of Riviera Nayarit, this Mexican gem serves up surf, style and a dose of Huichol culture.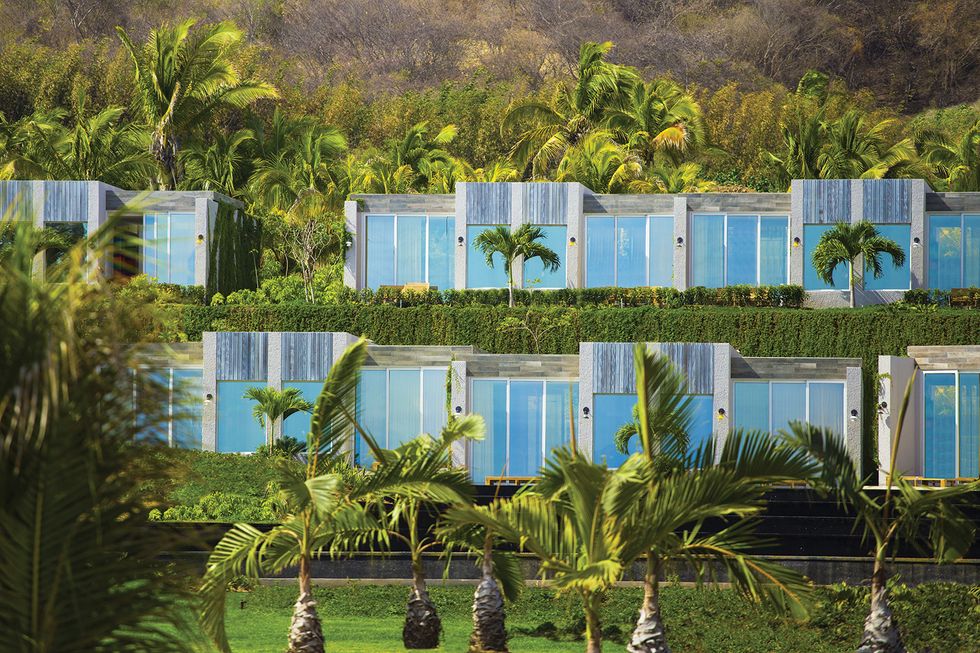 Painted with colorful skull and flower patterns emblematic of the area's indigenous Huichol people, there's a magic chariot that awaits when you arrive at the grand entrance of the W Punta de Mita. Well, not really a magic chariot. But as far as resort transport goes, the sleek and shiny, six-seater tuk tuk is a pretty enchanting ride — one of the many things that make this beach resort such a joy to experience.
---
Debuting on the golden shores of Mexico's Riveria Nayarit about a year ago, the W Punta de Mita is tucked behind a wall of lush greenery, about a 40-minute drive from the Puerto Vallarta airport. At this slip of paradise boasting one of the region's cleanest, most swimmable beaches, you could, quite happily, spend your days lounging in a private cabana with unobstructed views of sand and sea.
But this is the type of resort that merits exploration, especially if you're into photography or social media. Because everywhere you look, there's something just begging to be Instagrammed.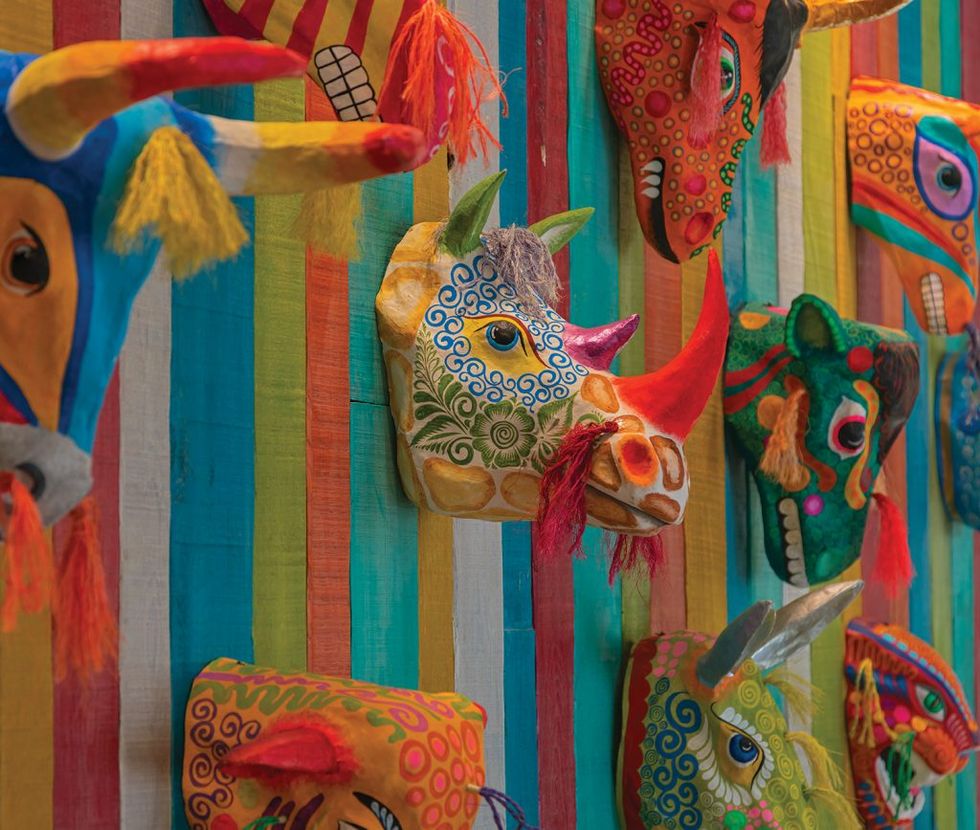 The most stunning example is the Camino Huichol, a pathway made of more than 700,000 tiles laid out in a Huichol-inspired pattern of blue, yellow, white, black and green. A work of artistry, the path starts at the lobby entrance and continues onward. Follow it down a flight of stairs, past the cascading chandelier in The Living Room bar, outdoors to the elevated walkway that runs parallel to the pool, all the way to the beach.
Then there're the adorably appointed rooms. Drawing inspiration from the charming surfer-chic vibe of the neighboring fishing village Sayulita, the rooms are decorated in a bright, happy palette of aquamarine, hot pink and yellow. In the ocean-view rooms, you get headboards made of surfboards. In the jungle-view rooms, you get folk-art-style punctured-tin headboards. All accommodations have the kind of bathtubs that inspire major FOMO, along with accessories you'll want to sneak home with you — local craftwork pillows, throws and knick-knacks by Sayulita-based studio Revolución del Sueño.
In the mornings, it's time for a "buzz," the word emblazoned on the hot pink sleeve of your to-go coffee cup. Grab-and-go before heading poolside, or indulge in a buffet breakfast of the freshest mango and passion fruit accompanied by made-to-order breakfast tacos or huevos rancheros. Either way, you should stop into Venazu, the W's all-day restaurant, to ogle the spread of artisanal baked goods laid out enticingly beneath a wall of painted paper-mache masks shaped like donkeys and piglets.
In the evening, check out Jean-Georges Vongerichten's sexy Spice Market, where Asian dishes from around the world — from Japanese-style sashimi dishes to ribs drenched in spicy hoisin-tinged barbecue sauce — are set to Buddha Bar-esque beats. You could also opt for an exclusive chef's tasting dinner at Mesa1, located on its own private island with panoramic ocean views.
And while you could easily spend hours checking out the cute shops and bars in trendy Sayulita, just 20 minutes away, there's enough here that you don't have to. Detox with an agave-and-tequila facial at Away spa, followed by a bone-melting session at the spa's water circuit. Learn to surf at Wave, the onsite surf shop, or ask the concierge team to set up everything — from scuba diving and whale watching to sunset sailing — for you.
Before you depart, head to the beach at sunset and snag a lounge chair on the sand as the sun's rays exit the world, reveling in the beauty of it all when the breeze hits your skin. Behind you on the pool deck, there's a DJ is spinning tunes in front of a giant ice bucket chock-full of Veuve Clicquot, reminding you that in Mexico, the possibilities are endless.
AT TOP: W Punta de Mita is tucked  into a lush, terraced hillside.
Food+Travel