Artist Creates Stylish New Car Wash in Third Ward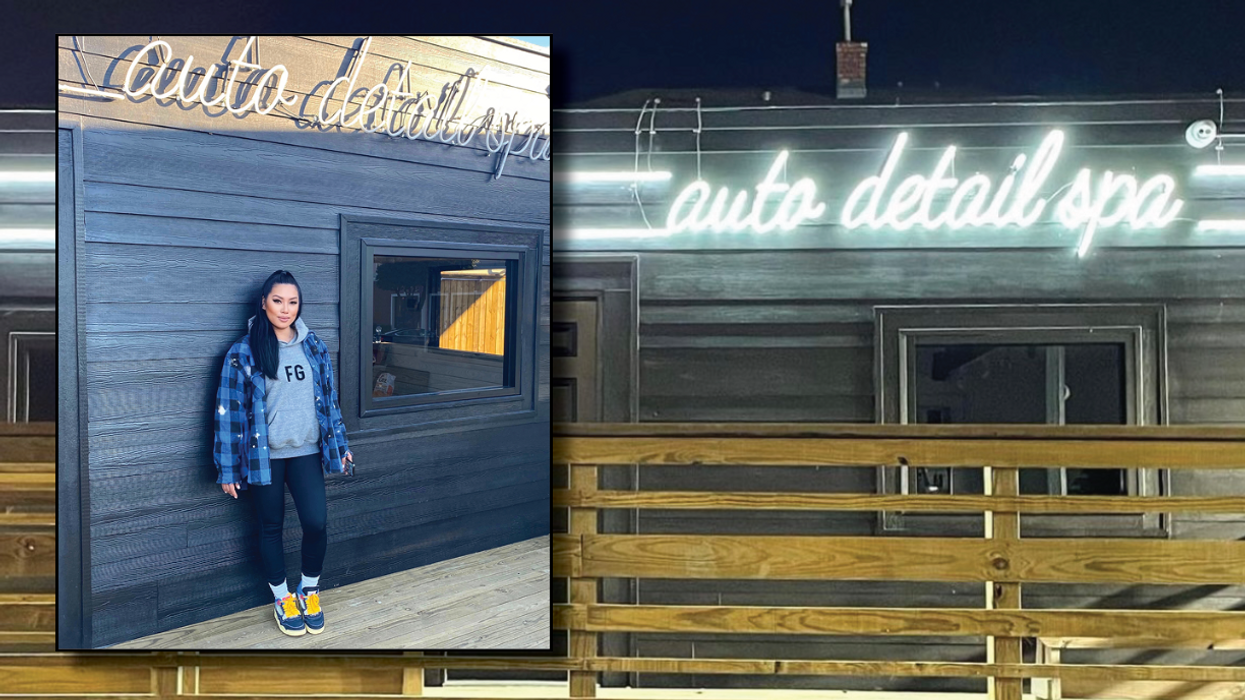 After moving to Houston in 2018, Julie Gray was in need of a clean slate. Today, the mom of two is embracing her next phase in life and helping Houstonians keep their cars looking brand new. The visual artist has opened "So Fresh, So Clean," a full-service car wash in Third Ward, which highlights her love of cars and symbolizes her fresh start.
---
Gray, a Boston native, landed in Houston on a whim. She's lived most of her adult life overseas; her ex-husband played basketball abroad, and she lived in Florida during the off-seasons. "My mom passed away in January 2016 and I went through a divorce at the same time," she says. "My close friend's husband was signed to the Rockets. They told me to bring the kids and move to Houston with them for a fresh start. I had only ever been to Houston once before, but I packed up and moved in August 2017 — three days before Hurricane Harvey hit."
Having opened Playhaus, a successful immersive street-art gallery, Gray decided to step into a business that was more lucrative while also serving the community. "I wanted to cross over into something with longevity that was essential to people every day," she explains. She chatted with a friend who owns a car wash back in Florida, and he walked her through the financials. "I realized this was what I needed to do."
It wasn't just dollar signs that brought about So Fresh, So Clean (whose name was inspired by a song of the same name by the group Outkast). "I'm a tomboy and I love old-school cars," Gray says. She and her business partner, Steve Rogers, decided on Third Ward mainly because of proximity to Rogers' other businesses — Turkey Leg Hut, Spanish Village Restaurant, Bar 5015, and Faces Ultra Lounge.
"Moving to Houston, I realized this city is wide open every single day," says Gray, who decided early on to maximize her car wash's business hours. So Fresh, So Clean is open from 11am-6pm on Mondays, Wednesdays and Thursdays; 11am-10pm on Fridays and Saturdays; and 11am-8pm on Sundays. "We'll be the only late-night car wash in Houston."
So Fresh, So Clean offers basic washes, detailing and membership clubs. "We wanted to keep it clean, with fine lines with a vintage feel. Our colors are black and white, and we added a lot of nice vintage signs that Steve bought in Roundtop."
Gray is pleased with her fresh start, and hopes the community is, too. "We hope people see that everything at our car wash is of the highest quality," she says. "You'll have a new car feel every time you drive off this lot."
People + Places