Celebrate National Tequila Day — at Every Price Point
Grab the Tex Mex and a shot glass — National Tequila Day is Friday! To toast the occasion, consider one of these festive fete-worthy options.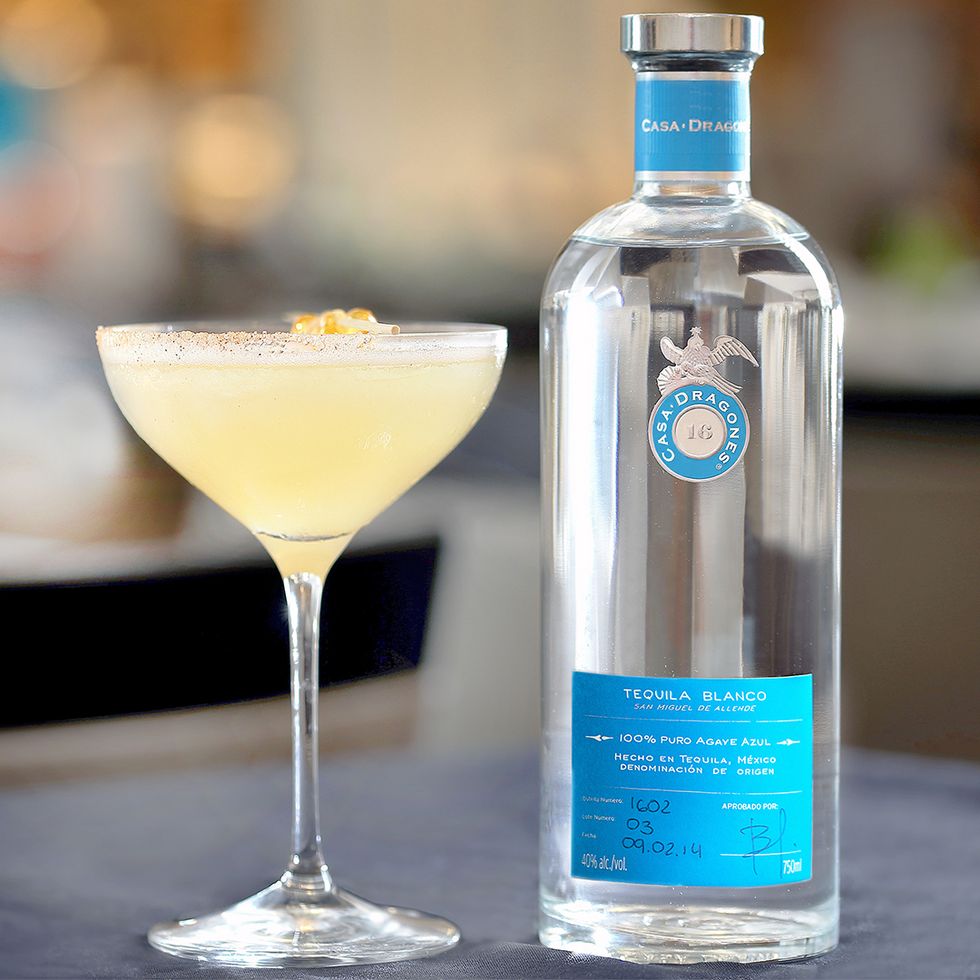 Drive Through for a Deal
---
Earlier this month, Taco Cabana rolled out a whopping dozen flavors of frozen margaritas, including Prickly Pear, Mangonada, Frosé and — you gotta try it to believe it — Dr. Pepper. On Friday, try any flavor paired with a single soft taco for just three bucks. Can't beat that!
Go Out and Go Big
Swing by any location of Chuy's on Friday for the first sip of its new marg flavor, the Frozen Watermelon 'Rita (also available to-go!). Those who choose to dine in can tack on $1 floaters, or throw back $5 Don Julio tequila shots. There are also cocktail kits available for curbside pickup, including house-made mix, freshly squeezed lime juice, and a bottle of tequila.
Order a Cocktail Kit
Pico's on Kirby boasts a bunch of awesome options to make the most of an at-home fiesta! The 24 Karat Margarita Pack ($99/eight drinks) includes a bottle each of Herradura Reposado and Cointreau, plus fresh lime juice with agave nectar — and it even comes with its own shaker! Meanwhile, pre-packaged cocktails like the Paloma Punch Bowl ($56/eight drinks) — with Cuervo Tradicional Reposado, grapefruit, lime and sea salt — are fun alternatives.
Savor a Poptail — and Spend the Night!
Hotel Alessandra's alcohol-infused poptail treats ($7/each) are the perfect way to cool off on a hot summer day. Available Friday through Sunday, the salted-watermelon-tequila version is a thirst-quencher. Opt for the hotel's Poptails with a Purpose package to score two frozen drinks, along with a one-night stay. And even sweeter? Proceeds benefit the Houston Food Bank.
Pour the Newest Premier Small-Batch Tequila 
Eleven years ago, Casa Dragones revolutionized the luxury liquor category with its debut sipping tequila, and has since released only two additional blends — the most recent being its 100 percent Blue Agave anejo tequila ($150/bottle), barrel-aged to perfection and boasting subtle notes of cacao, fig and spice. Pro tip — Casa Dragones' original Blanco tequila makes for a mean ranch water. Find at Total Wine, Specs and Goody Goody stores across Houston.
Honey Dragon Margarita
1.5 oz. Casa Dragones Blanco
.75 oz. orange liquer
1T honey
Squeeze of fresh lime
Combine ingredients in the shaker, and serve over a generous amount of ice in a honey-salted rim.
AT TOP: Honey Dragon Margarita, with Casa Dragones Blanco tequila
Food+Travel