National Margarita Day Serves Up Summer Fun — in February! Where to Get Yours Tomorrow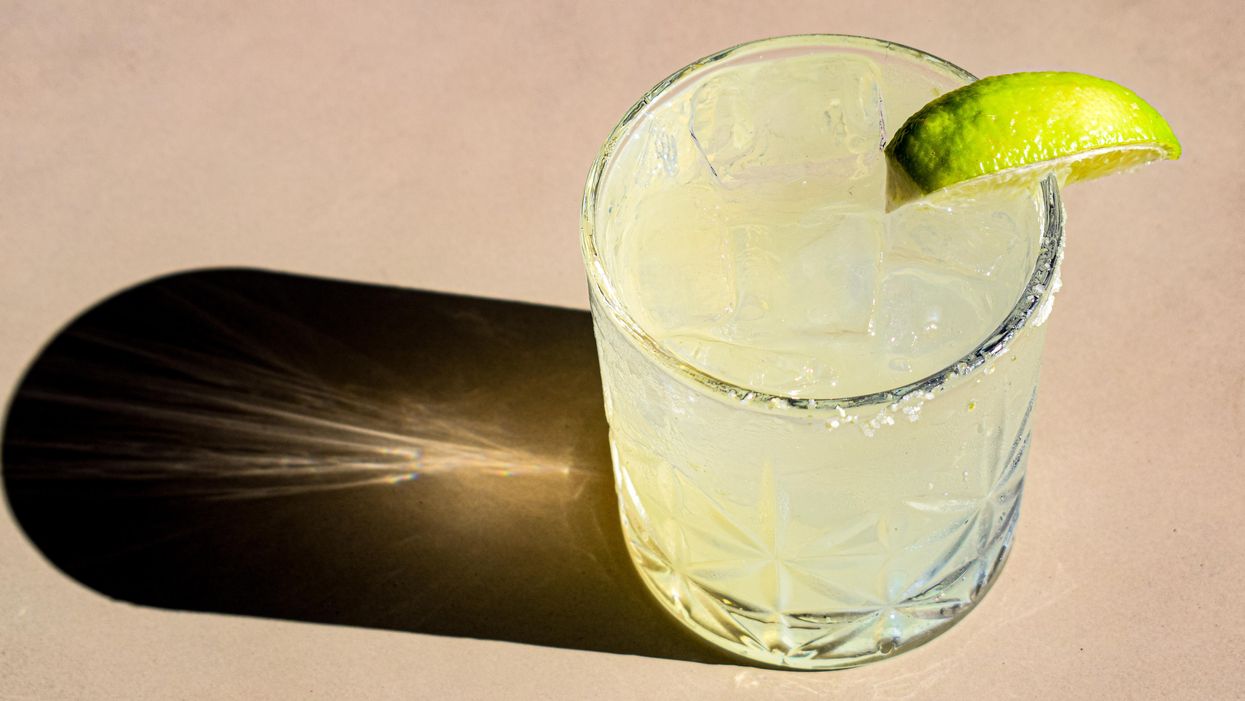 ALTHOUGH TEXANS NEVER need an excuse to drink one, National Margarita Day on Tuesday, Feb. 22, gives watering holes a reason to dress up an old favorite with bells and whistles. And after a long, cold winter, who doesn't want a sunny vacation in a glass? Here are 11 creative sips to celebrate in Houston — with bargains to boot. Bottoms up!
---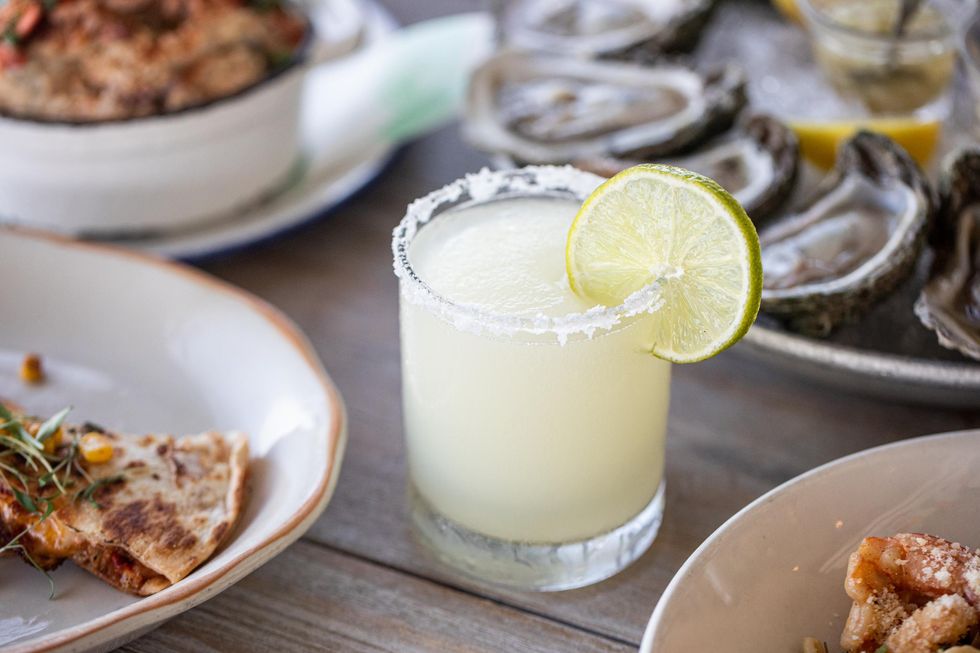 Pier 6 / photo by Becca Wright
SPICY
Pier 6 Seafood & Oyster House Escape the urban jungle for a patio on the water in San Leon! Choose from a Spicy Rita with reposado tequila, agave, citrus and a zesty kick ($10), classic House Frozen ($8; $6 happy hour) or the new premium Casamigos Blanco margarita ($20). Balance the booze with tempura-fried-fish tacos.
Daily Gather The inventor of National Margarita Day, Nashville realtor Todd McCalla, has reported that he created the February holiday because winter is such a sad, drab time of year. At Daily Gather, an innocent-looking yet tongue-tingling spicy marg will lift the blues with Lalo Blanco tequila, Dolfi orange liqueur, fresh lime, jalapeño and agave ($13; $9 happy hour). Pair with Tex-Mex-inspired dishes, like roasted poblano guacamole and citrus avocado salad with creamy burrata.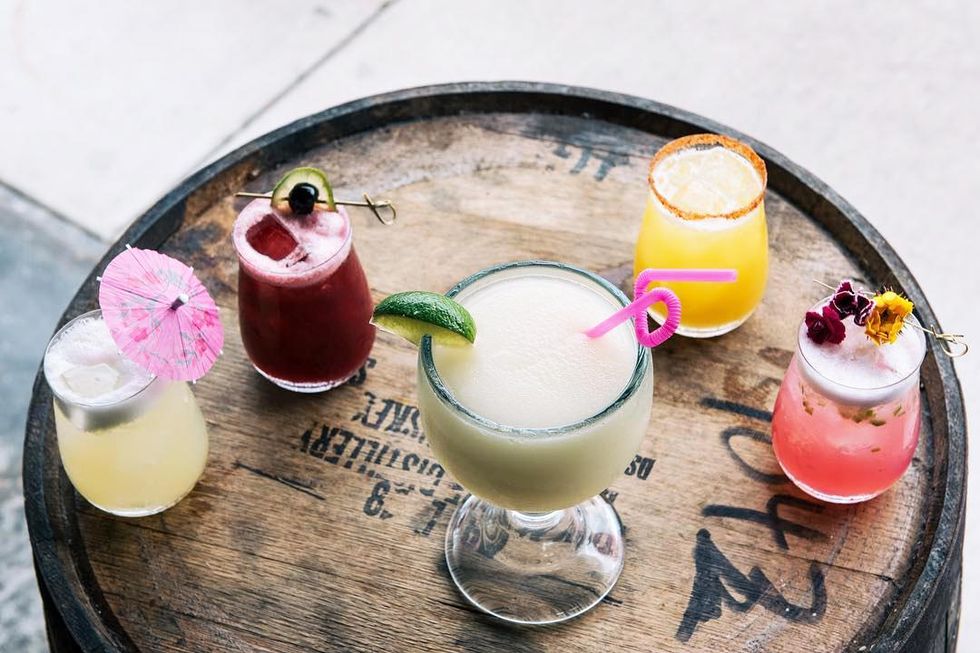 Eight Row Flint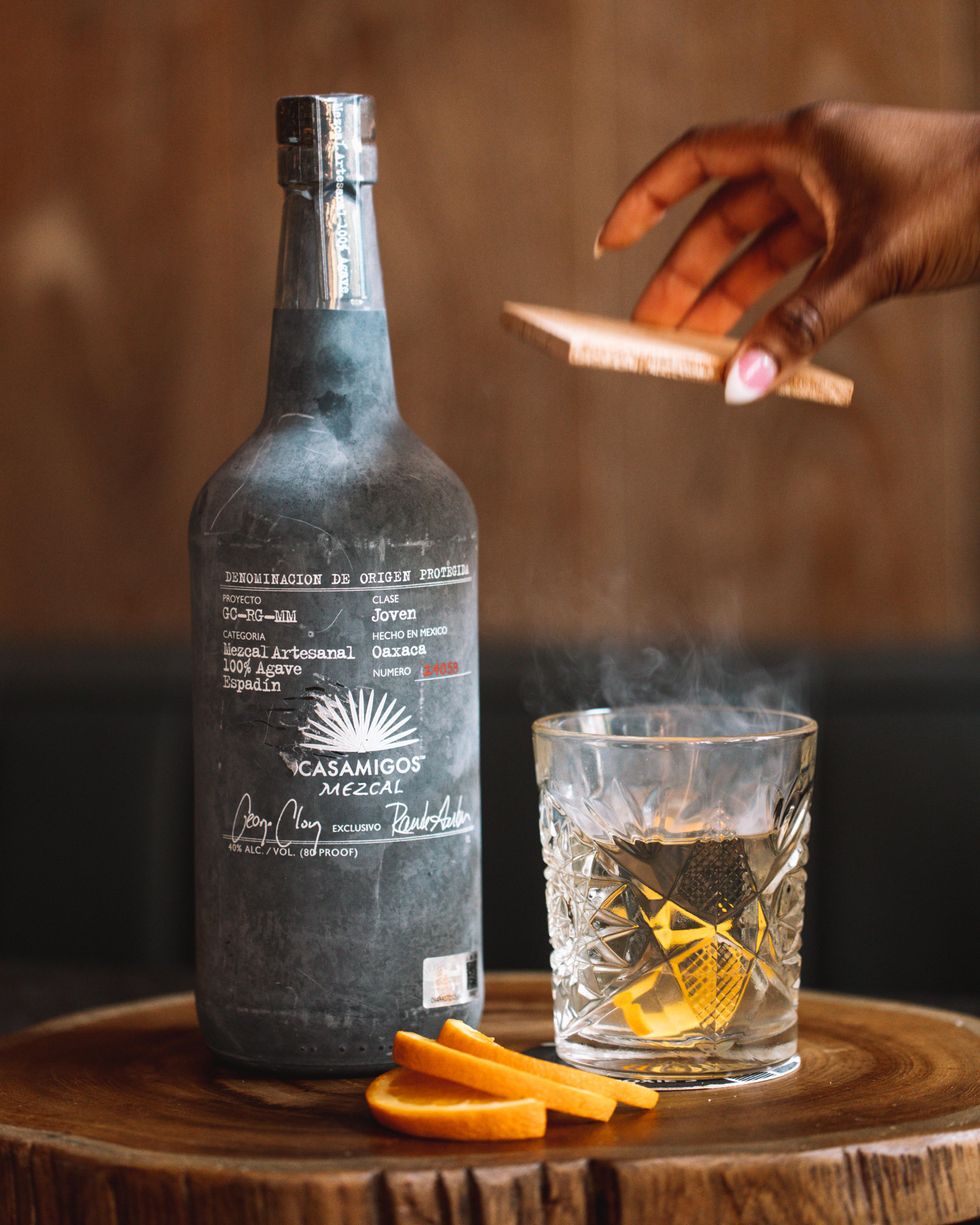 Moxies' mezcal margarita
SASSY
Dish Society Looking for a brunch 'rita? The Prickly Pear is a sweet and sassy combo of tequila, prickly pear, simple syrup, orange liqueur and lime ($8/glass; $20/carafe). Pair it with your taco mood: Breakfast, 44 Farms Chimichurri steak, pineapple-shrimp, or vegetarian.
Moxies Celebrating with a discerning bunch? Moxies features six custom margaritas starring the Millionaire Margarita with Herradura Legend Añejo, Cointreau, organic agave, and fresh pressed lime. Others include The Ghost with Ghost tequila, St. George Green Chile vodka, fresh pressed lime, cane syrup, twang chili-lime salt; The Mezcal with Casamigos mezcal, Cointreau, organic agave, fresh pressed lime; the Pineapple Basil margarita, and more.
Eight Row Flint Fate has it that National Margarita Day falls on Taco Tuesday this year, making this Texas Heights icehouse a go-to stop for both. Myriad margaritas on offer include Eight Row's Frozen Margarita – Pueblo Viejo Blanco, Marie Brizard orange curacao, lime oleo, lime juice, salt tincture ($12), and the Pink Rattlesnake with Pueblo Viejo blanco tequila ($13).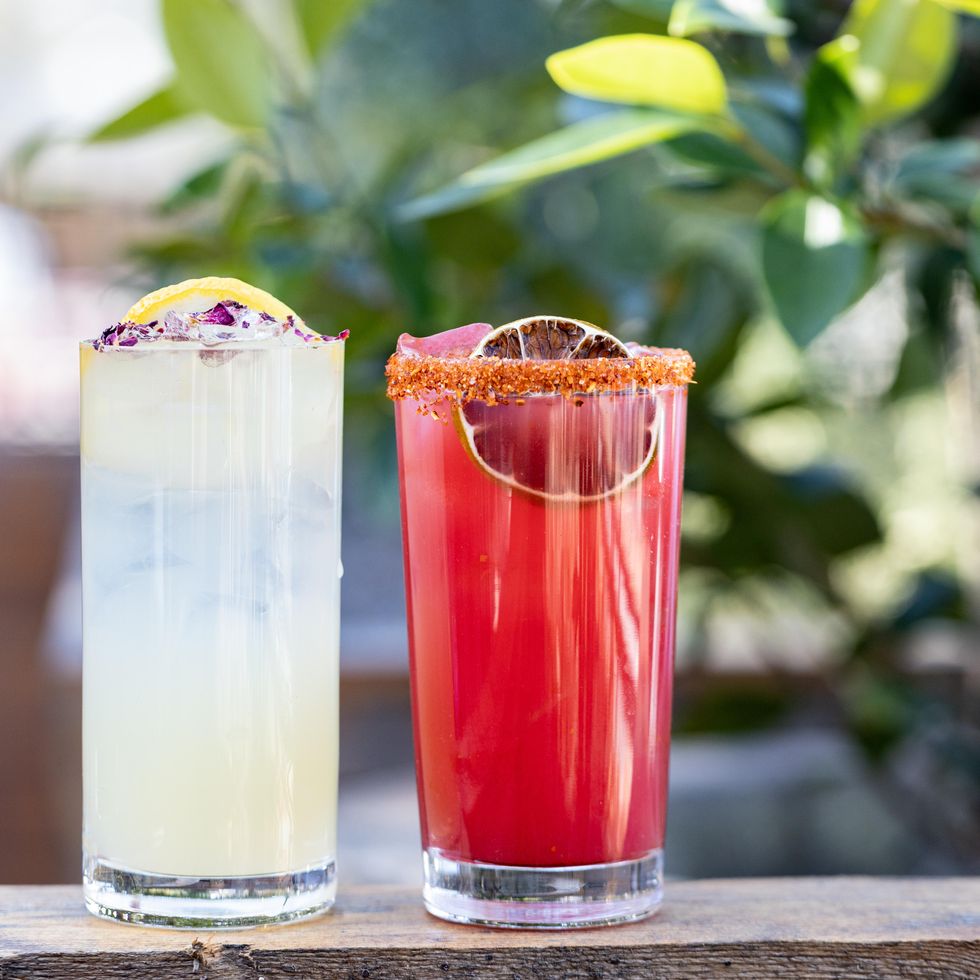 Savoir's rose-lemonade and tamarind margaritas
CHIC
Savoir Anticipate five fresh flavors including a Spicy Watermelon Margarita with tequila, fresh watermelon, agave, lime, and Fresno; a Cucumber Margarita with cucumber-infused tequila, lime oleo and basil; and a Rose Lemonade Margarita with tequila, lemon oleo, rose petal and Topo Chico. Its Tamarind Margarita presents the perfect balance of dry curacao, tamarind and tajin. Savior's margaritas will be $6 all day for the holiday.
Taste Bar + Kitchen Jazz up your National Margarita Day festivities with the handcrafted Jalaback Margarita ($14) with Código Rose flavored tequila and chili liqueur. For a sweeter option, choose the Lavender Blueberry Margarita ($12) with El Jimador reposado tequila, crème de violette, blueberry-cucumber puree and lime simple syrup with a salt-and-sugar rim. Final flourish is a flavorful rock candy stick.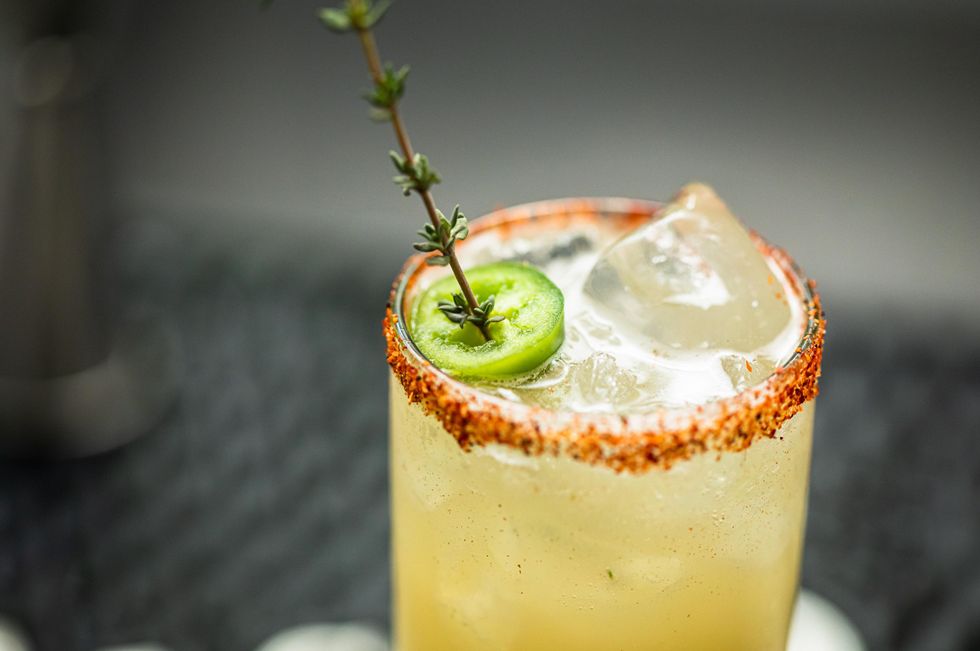 Taste Kitchen's Jalaback Margarita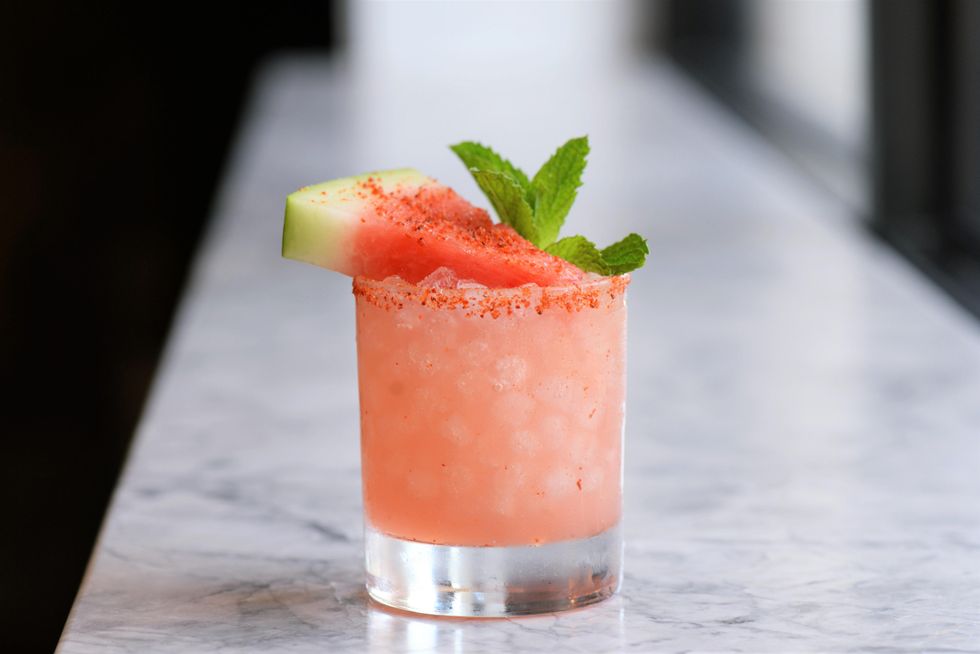 Tobiuo's watermelon-mint marg / photo by Dragana Harris
EXOTIC
Tobiuo Sushi + BarPull up a chair at the bar for a kaleidoscope of value-packed (and pretty!) margs. Choose from traditional in lime, strawberry or mango; fresh watermelon mint or prickly pear; or torched Palomas, each specially priced at $5 all day.
Kin Dee If you're ready to be swept away from the Gulf Coast to the Gulf of Thailand, try the Saneh Jan, a little sweet, a little spicy, with tequila, lime juice, passion fruit juice and a Thai chili garnish. Or go with the Butterfly Pea Margarita featuring homemade butterfly-pea syrup, Don Julio Blanco, lime juice and triple sec.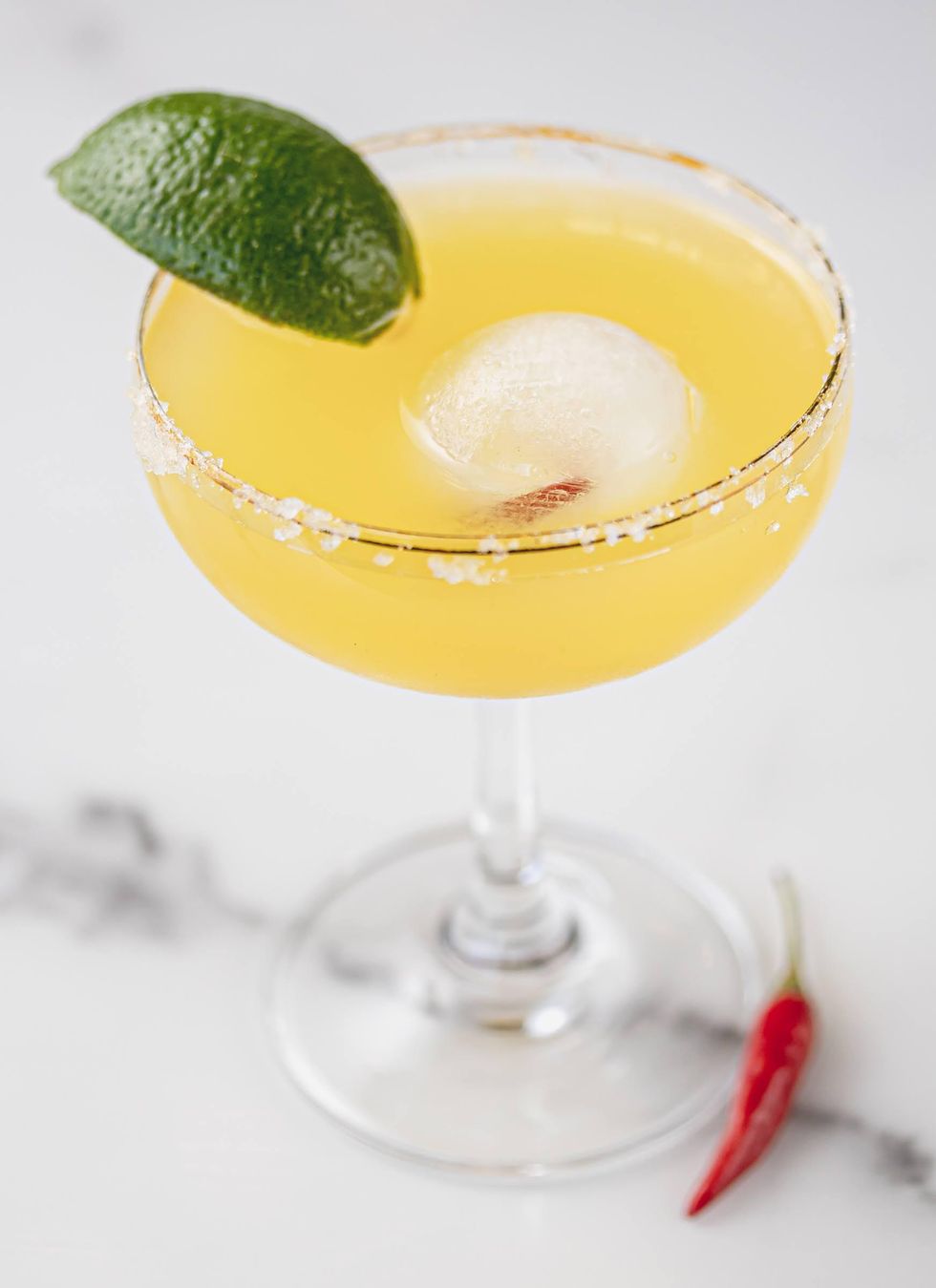 Kin Dee's margarita / photo by Saneh Jan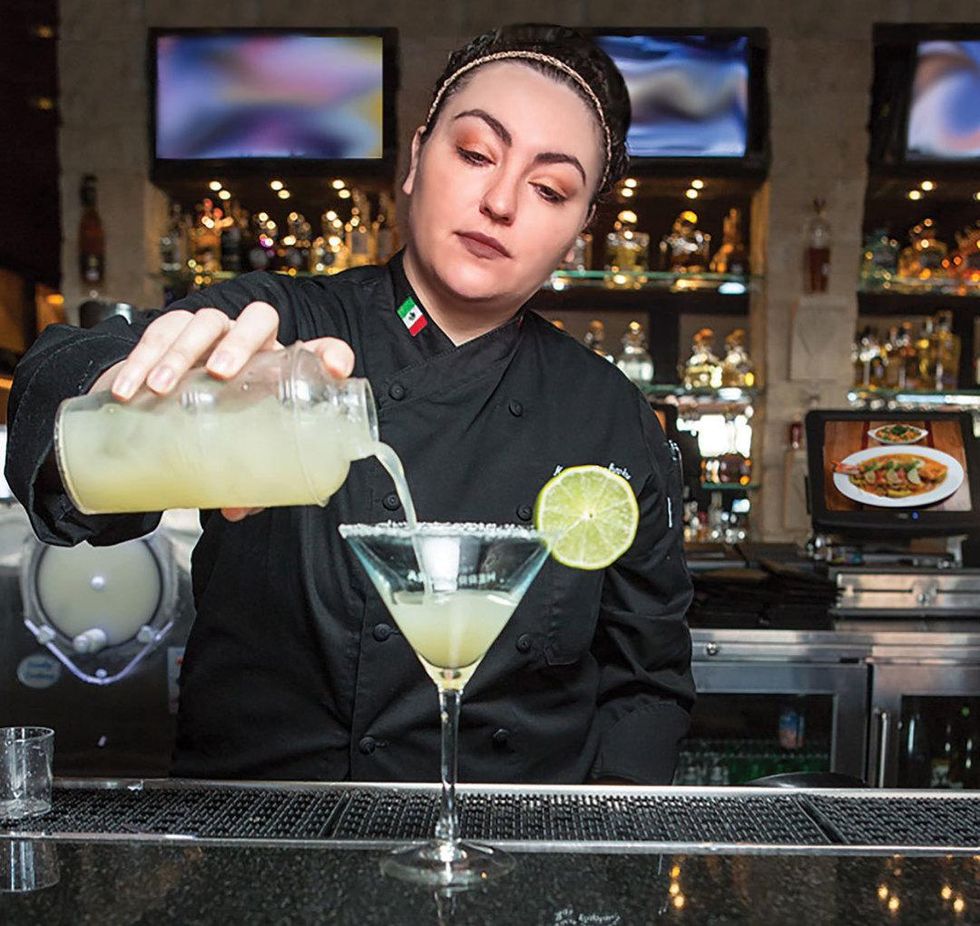 Pico's
TRADITIONAL
Arnaldo Richards' Picos This Upper Kirby gathering spot known for its signature shaker margarita has a number of tempting Margarita Day options, including the El Jefe with Patrón Roca Silver tequila, Patrón Citronge Orange Liqueur and fresh lime juice; La Elegance with Don Julio 1942; and the Ilegal Rita made with Ilegal Mezcal joven, Pierre Ferrand Dry Curacao, lime, orange and agave.
Molina's Cantina Ready to revisit a classic drink at a Houston classic? Molina's Cantina was one of the first in the country to install a frozen margarita machine and serve margaritas alongside beloved Tex-Mex plates. On Feb. 22, visit any Molina's location for an all-day happy hour: 100-percent agave tequila, Triple sec and fresh lime juice, served frozen or on the rocks ($6.50 all day).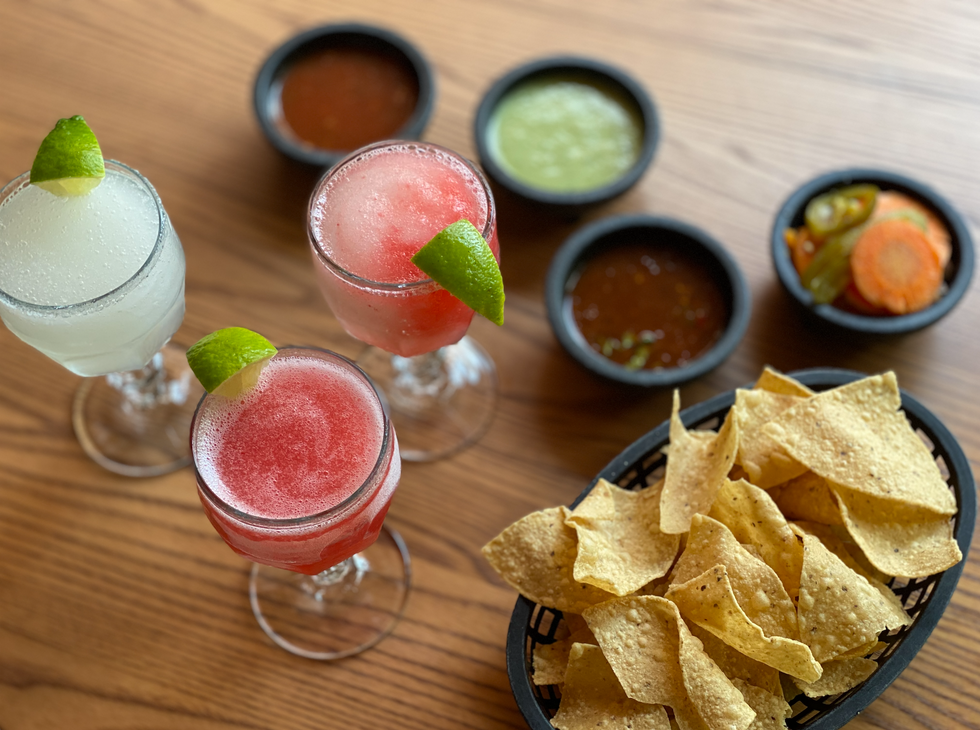 Molina's margaritas / photo by Isabel Protomartir
Food