Chaos Theory
A married pair of 'exhausted' collaborating artists draw inspiration from the demands of raising four small kids.
Daniel Ortiz
Whoever said, "There is no more sombre enemy of good art than the pram in the hall" would eat their words upon meeting musician Meghan Hendley Lopez and visual artist Felipe Lopez, married since 2013 and raising four children under the age of five. This fall, the duo presents several new multimedia projects as part of Sculpture Month Houston, a citywide festival that runs Oct. 11-Nov. 30. 
---
"We really don't have time to make art," says New York-born Felipe, looking a bit disheveled after a sleepless night of comforting their teething five-month-old daughter. "There's no, 'Well, I'm going to go away for two weeks and be a recluse.' Which forces us to work through a lot of these ideas at close to complete levels of exhaustion. But I think there's something beautiful in that." 
"Ironically, we do more art now with four children, than we did with one or two," adds Meghan, a native Houstonian who studied piano and composition at UH. "They're very much a part of our practice."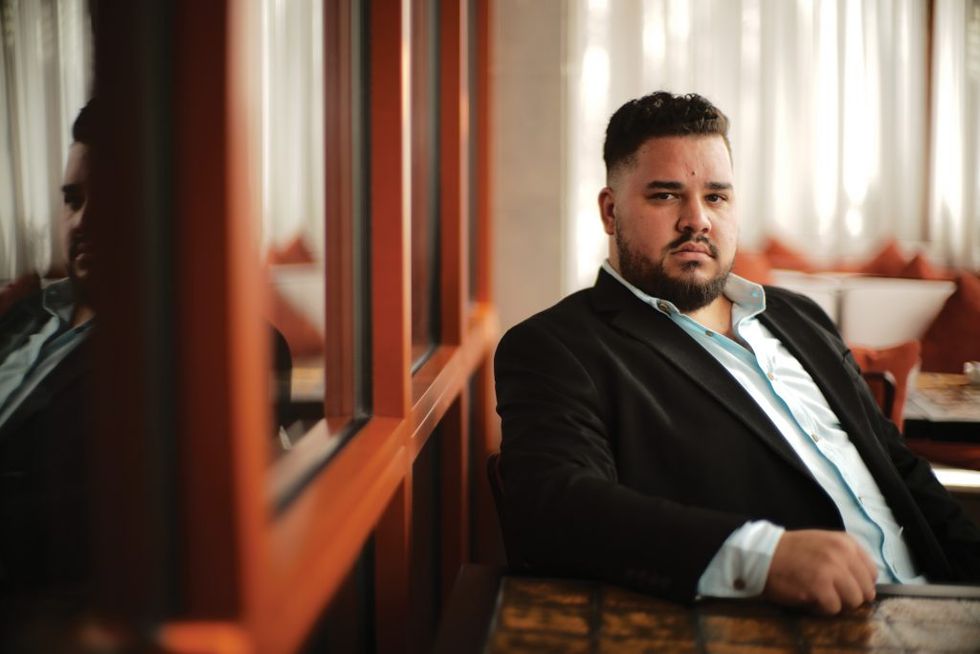 Felipe Lopez
She's not kidding. Their fourth child, daughter Ophelia, born at home one month before the May 2019 opening of Felipe's show at Deborah Colton Gallery, is the star of the couple's first collaborative piece. "Felipe wanted to do a new video piece for the show," explains Meghan, who nonchalantly suggested he film the water birth. "Thankfully that was our fourth, so we kind of knew what we were doing." The video, titled Ab Aqua Libertas (From Water Comes Freedom), screened at the gallery, and while some people found it too overwhelming to watch, many were moved to tears. 
For Sculpture Month Houston's VIP party and public opening at The Silos at Sawyer Yards on Oct. 11-12, Meghan makes her debut as a solo electronic artist, performing her "danceable ambient" music while ethereal, space-themed images by San Diego artist ShdwsofDust are projected onto the wall outside the entrance to the venue. Meanwhile, inside two darkened silos, Felipe will show a new series of fully functional, resin-and-fishing-lure-filled bulbs, designed to manipulate light depending on the ambience of the space, along with video projected upward toward the silo roof. Meghan and Felipe also helped program other performances in the Silos during Sculpture Month, featuring poet Emmanuel "Outspoken" Bean, singer Lisa Harris, electronic musician Paul Connolly, and composer Chad Robinson.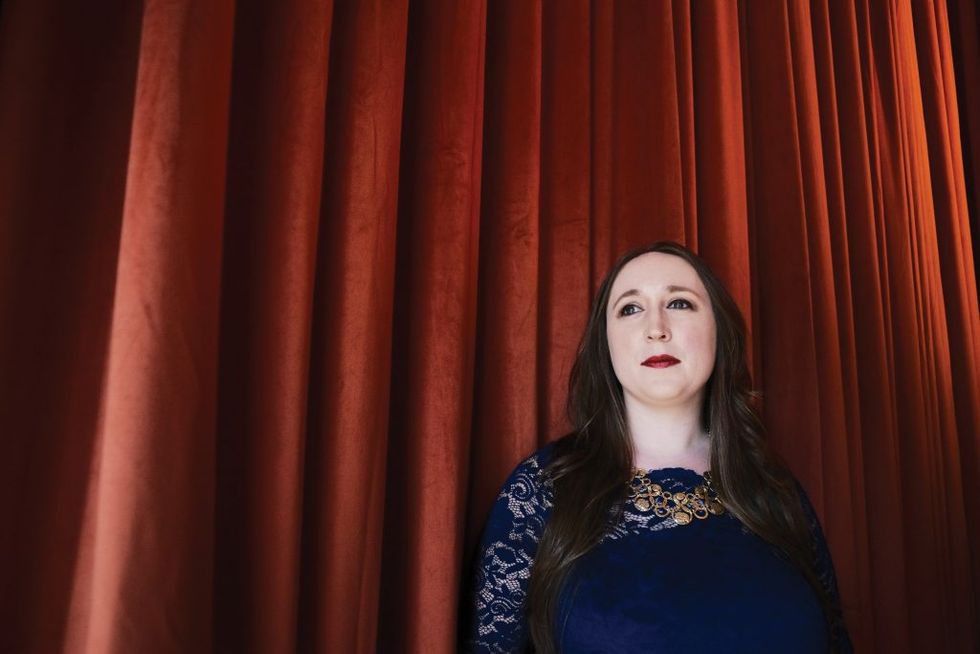 Meghan Hendley Lopez
After moving several times in recent years, Meghan and Felipe finally settled in Meyerland, in a house that did not flood during Harvey, earlier this year. The proverbial pram (playpen, actually) is tucked in a cramped, shared studio for making music and video art. As their kids have grown, it's become easier to ask if they'd like to help dad with a piece of art, or sit and listen to mom work on music, but creative work for this duo typically begins after 9pm when the little ones are asleep. 
"When you go on to your practice," says Meghan, "you've been thinking about the type of art or music you're going to make all day. So when you finally sit down, there's no time wasted."
AT TOP: One of Felipe's resin-and-fishing-lure-filled lightbulbs 
Uncategorized