Charleston Is Hip, Historic and Holiday-Happy — And Don't Miss the Pimento Cheese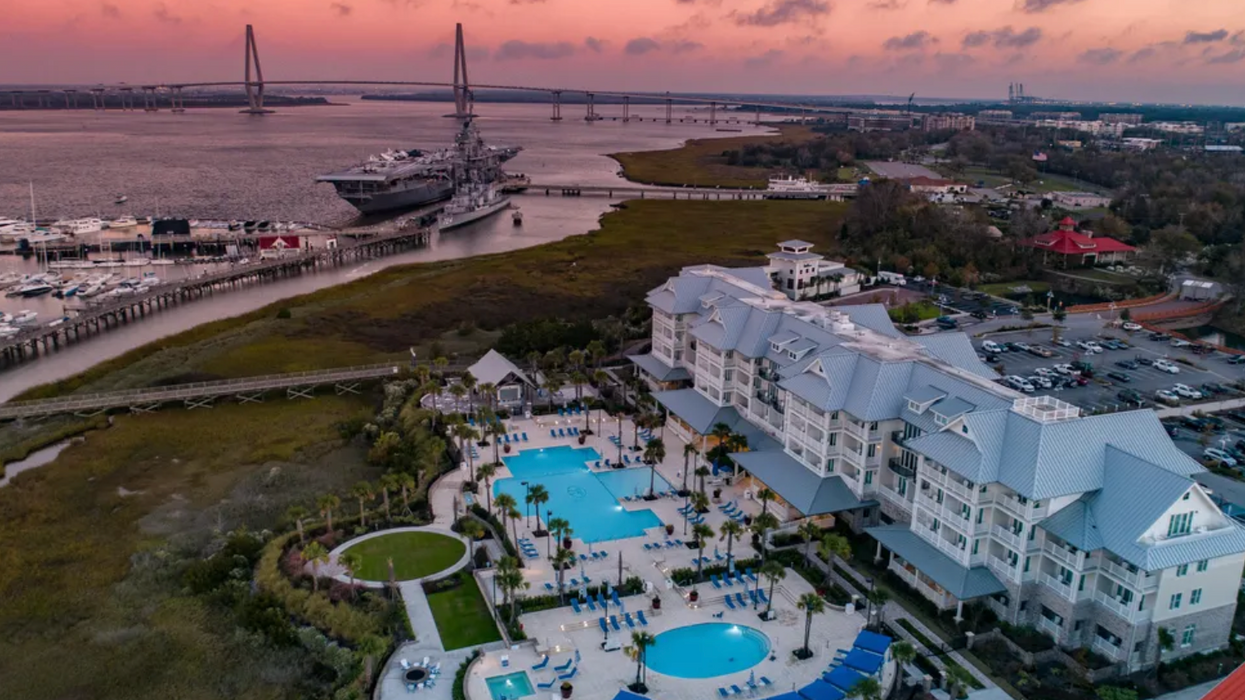 THERE'S SOMETHING SPECIAL about an old-school Southern city, with its subtropical landscaping, old bricks, older trees and rib-sticking food everywhere, especially at the holidays. But, then again, a waterfront resort with a huge pool and potent cocktails served under cabanas is hard to beat. Can't decide? May we suggest The Beach Club at Charleston Harbor Resort & Marina? Located across the harbor from downtown Charleston, it offers both.
---
It's serious about its coastal Southerness, from the Colonial-era baby blue paint and chunky millwork that pervades the gracious and sprawling space — the whole thing feels a bit like an excellent country club at which you sip sweet tea with purpose and feel important — to the seersucker robes in the guestrooms. There's maritime-inspired art by local artists in every vividly colorful room, and balconies overlooking the large pool. And, beyond that, the marina and a network of piers and boardwalks, and grassy, bird-beloved marshland that meets Charleston Harbor like a scene from a nature painting.
The grilled salmon at the hotel's Fish House comes with ratatouille and watercress puree, and the suggested pairing for the Lowcountry classic Shrimp and Grits, which here adds in andouille and sweet peppers, is an Argentine Malbec. Golden sunlight bounces off the harbor and floods in at the magic hour. Above the restaurant is the open-air Bridge Bar with expansive views.
The hotel also offers sailing lessons, taught by faculty from the champion College of Charleston sailing team. Unique holiday-time happenings include Oysters on the Point, at which buckets of steamed oysters go for $13 on some Saturdays and come with a side of live music. The resort also sets up a large ice-skating rink, open till February.
Of course, there's tons to do off property in the hip and historic Charleston area, including the USS Yorktown, a huge WWII aircraft carrier docked right next door to the hotel and open for tours — and Fort Sumter, where the Civil War began, on a tiny island you can see from The Beach Club. And then there's simply tooling around Charleston, which is easy to get to by water taxi. The ride alone is an adventure: You've never seen so many dolphins putting on a show.
A stroll through the city is enchanting, with its leafy cobblestone streets lined with palmettos — not palms, thankyouverymuch — and French colonial-era homes with long piazza porches on the side. It feels like the best of NOLA's French Quarter and antebellum Natchez combined, with a fresh coat of paint, lots of shade from Live Oaks and curiously not infrequent sightings of hunky hipsters with tat sleeves and man buns. If you're hungry after a morning walkabout, Miller's All Day has biscuit sandwiches with fried chicken, pepper jam and the city's favorite spread, pimento cheese; at most restaurants, the stuff seems to show up on pretty much everything except the peanut butter pie.
And we're definitely not complaining.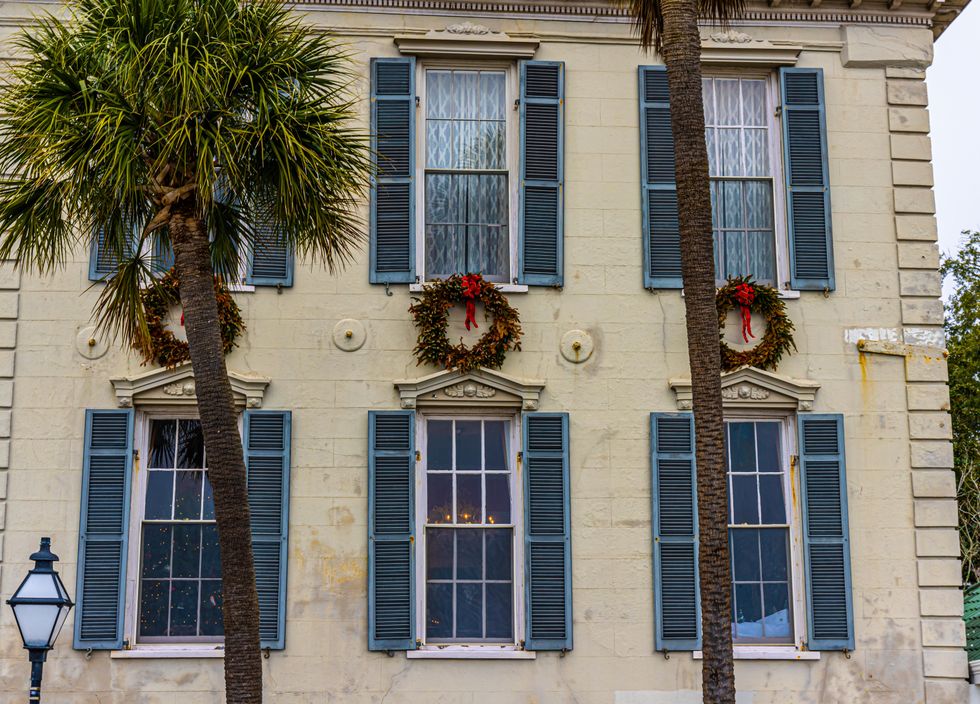 A glimpse of old Charleston at Christmas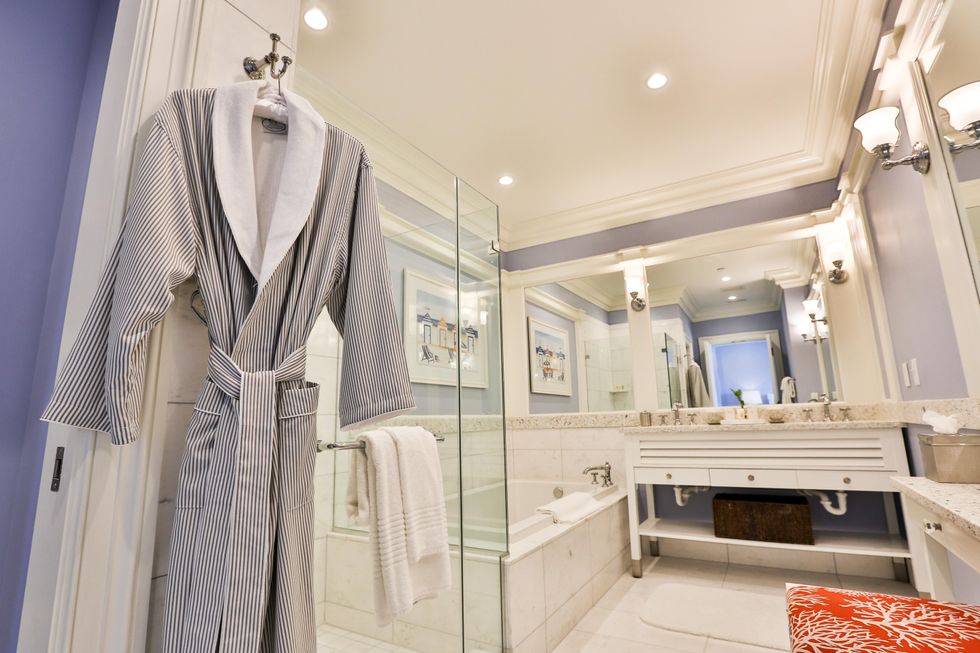 Seersucker robes at The Beach Club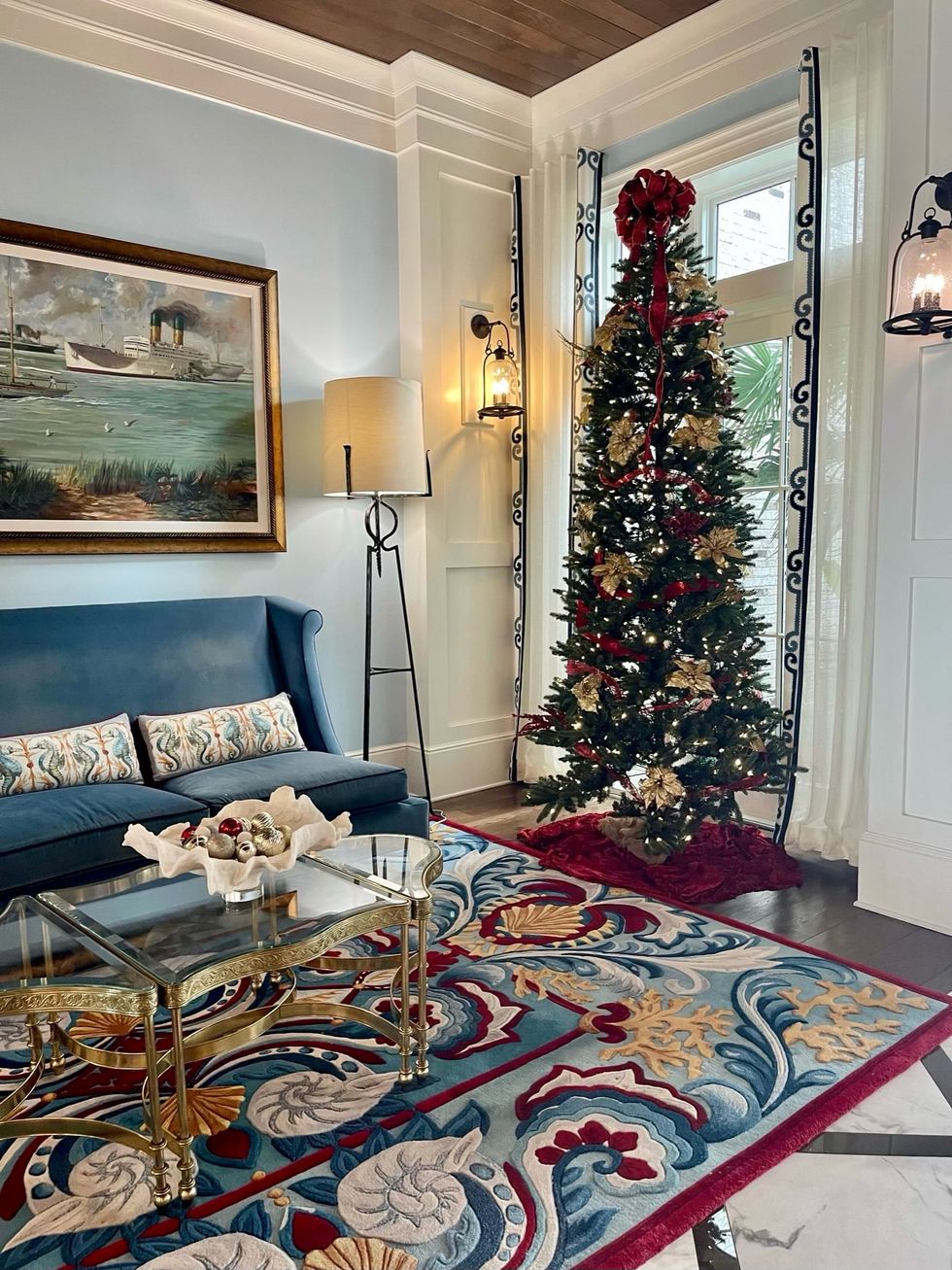 A Christmas tree at The Beach Club
People + Places