Houston Restaurateur Stirs Inaugural 'Chopd & Stewd' Fest to Celebrate West African Culture
HOME TO THE largest Nigerian and West African population in the country, Houston will host Chopd & Stewd, a unique culinary festival celebrating the West African Diaspora, on Sept. 30.
---
Downtown's POST Houston, a space intertwined with the legacy of Barbara Jordan, will serve as the canvas for empowering experiences that encourage guests to delve into their identities, challenge stereotypes, and reclaim their heritage. The name Chopd & Stewd is a play on the iconic Houston-born Chopped and Screwed music genre, while also playing homage to the ChòpnBlock brand, and stew, a popular West African dish.
The festival promises "Eats, Speaks, Trades and Beats." So expect a full day of culinary immersion and education, engaging dialog, gourmet fare, vibrant music, wellness programs and more. The fest was curated by Ope Amosu, the visionary behind ChòpnBlọk and creative director Zainob Amao, founder of AMAO, a cross-disciplinary creative consultancy.
"The festival shines a light on Houston's relationship with West Africa and emphasizes cultural unification, diversity, and inclusion. We're excited to be building this with Houston Freedmen's Town Conservancy (HFTC)," Amosu stated in a press release.
Chopd & Stewd weaves together a tapestry of experiences through four thematic threads including a C4 Smart Energy wellness zone, culinary village, speaking events, shopping markets, and live music.
In the Eats department, the onsite culinary village hosted on POST Skylawn's rooftop park will offer music, cocktails and a lineup of chefs. Houston's own Greg Gatlin of Gatlin's BBQ and Gatlin's Fins and Feathers, Courtney Lindsay of Mo'Betta Brews and Houston Hot Sauce Co, Keisha Griggs of Kuji Kitchen, plus Brooklyn Suya, an African restaurant from New York City, are a few participants.
Modeled after the iconic RocNation brunch, ChopNation, the flagship event is The ChòpnBlok Nation VIP Evening Brunch. It will be presented by a lineup of celebrity and James Beard nominated chefs from the African Diaspora. Featured culinary talent includes ChòpnBlọk Founder, Ope Amosu, Eric Adjepong (Bravo's Top Chef), Tolu Eros (Ilé Eros – Los Angeles), Serigne Mbaye (Dakar – New Orleans), and Mawa McQueen (Mawa's Kitchen – Aspen).
Porch Talks will be organized by Houston Freedmen's Town Conservancy hosted in CAMHLAB Freedmen's Town at POST. Engage in captivating narratives about cultural preservation and interconnected histories.
The Artisan Workshops will entail group sessions led by talented creatives who are passionate about the intersection of commerce and culture. Òrêké Market will be set up as a vibrant, bustling marketplace with a collection of artisan vendors. Vendors include Ayo Foods, the first nationalized West African frozen food brand.
Music will be a major component of the fest. Visitors may experience an AfroVibes yoga session and an AfroBeats dance-off led by Ilekan Athletics' Afrobeats instructors. The culminating Sounds of Motherland event will be a musical countdown to Nigerian Independence Day with live sets by DJs Big Reeks and Tay Powers on POST'S rooftop.
Four levels of passes are available at various price points, from $45-$395 for all-access. A portion of all festival proceeds are benefitting Plant It Forward and Birthright Africa. Full ticketing details and more information available here.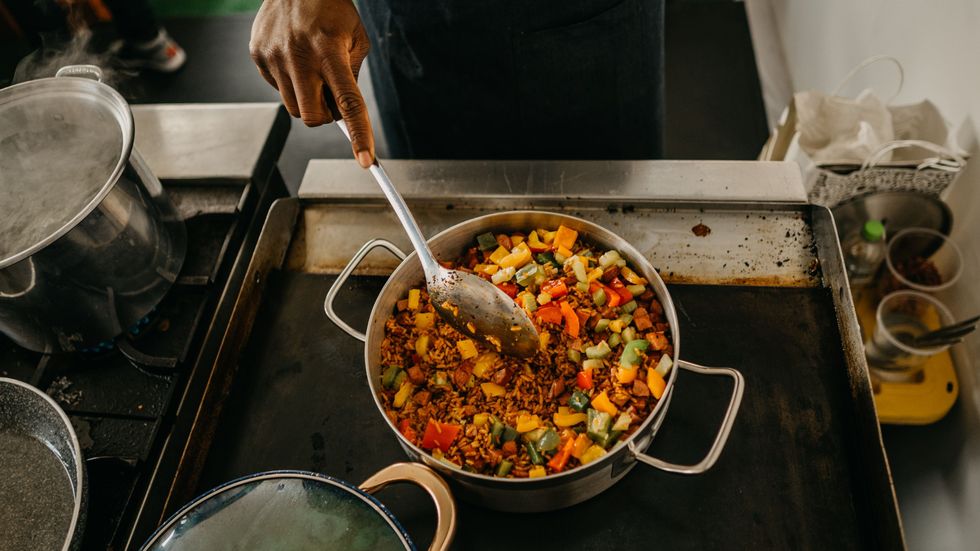 West African stew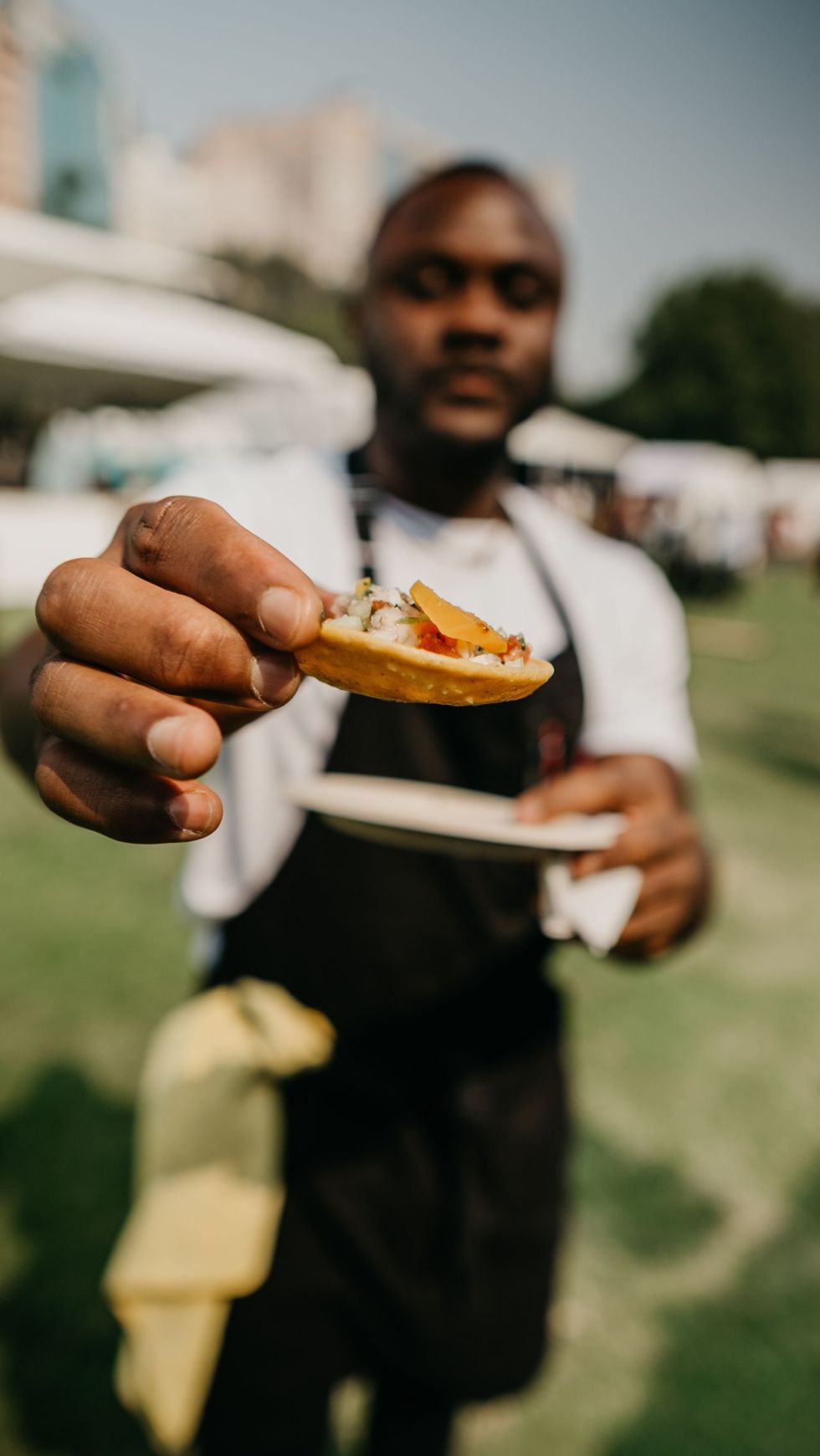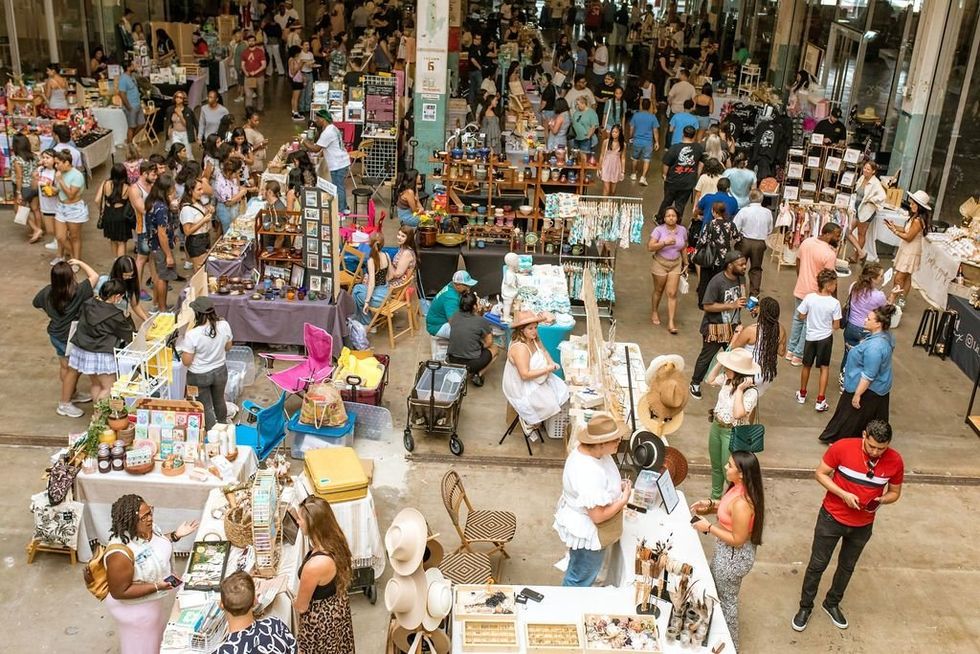 The marketplace at POST