This Weekend: Dancers 'Trace' the Rhythms of the Past in Unique Three-Part Show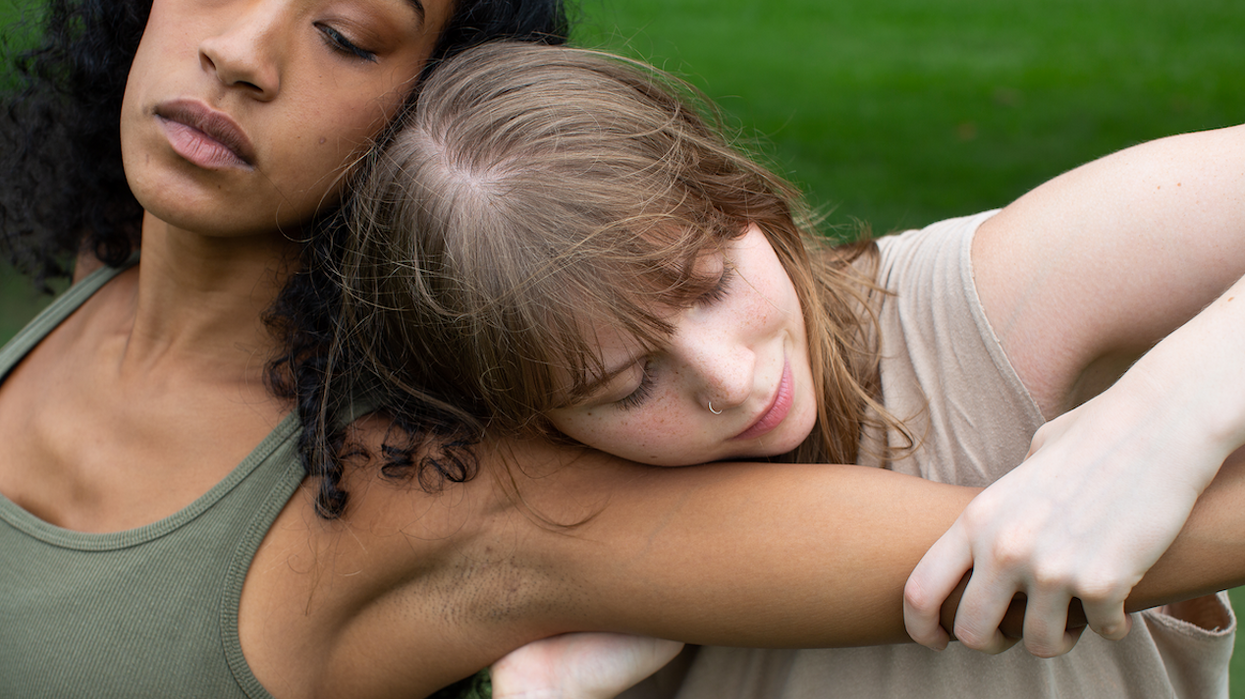 THIS WEEKEND AT Asia Society, Houston Contemporary Dance Company combines forces with choreographer Peter Chu and his company chuthis to present a program of three works, "Tracing Rhythms," "4yous," and "(in)formed." The shows take place Oct. 22 at 7pm and Oct. 23 at 3pm.
---
Each is directed and choreographed by Chu, and features dancers from both companies. For Marlana Doyle, founding artistic and executive director of Houston Contemporary Dance Company (HCDC), collaboration is key to a company's and the city's artistic growth.
Chu met Doyle 25 years ago when they were both studying dance at Park Point University, and speaks highly of his friend's commitment to collaborating with artists far and wide. "HCDC is a rep company, but it's a rep company that's pushing it forward."
For his part, Chu is a riveting presence onstage, able to convey a range of emotions through movement that draws on his background in jazz dance and qigong, a movement and breathing practice closely related to the discipline of tai chi. Chu, who is Chinese American, says sees a commonality between these varied practices. "They were built to support communities that would not afford healthcare to heal the body," he explains. "They were created for people to take ownership of their own bodies."
In rehearsal with his dancers and the members of HCDC, Chu encourages a sense of play and curiosity. "Your physical tone shifts when you have those thoughts," says Chu. The at-first head-scratching title of the program, Liminal Traces, refers in part to that child-like curiosity, and the importance of taking joy in "tracing" one's history and lineage, which can be a journey filled with many twists and turns.
The final work of the program, "Tracing Rhythms," features all 10 dancers from both companies, including Chu, with movement that draws on elements of traditional tai chi fan dance. The music is by Japanese vocalist Eri Sugai, who builds her compositions by multi-tracking her voice — similar to such New Age artists as Enya — and Austin-based drummer Mike Gordon, who brings a strong jazz flavor to the work.
"It goes from something traditional to enigmatic and ominous," says Chu of the movement and music for "Tracing Rhythms." "There's a section with Chinese thunder drums. It's a work that brings you from one end of the spectrum to the next."
For years, Doyle has been a huge advocate and fan of Chu's work, and says the collaboration between HCDC and chuthis has been "exciting and eye-opening" for her dancers. Chu says he looks forward to spreading the word about HCDC and the vitality of Houston's dance and creative community in general as he continues to work and travel with his remote, project-based company.
"That's my personal mission," says Chu. "How we can use dance to heal, become aware, and become curious, rather than just present and prove."
chuthis in performance (photo by Lauren Berrthelot)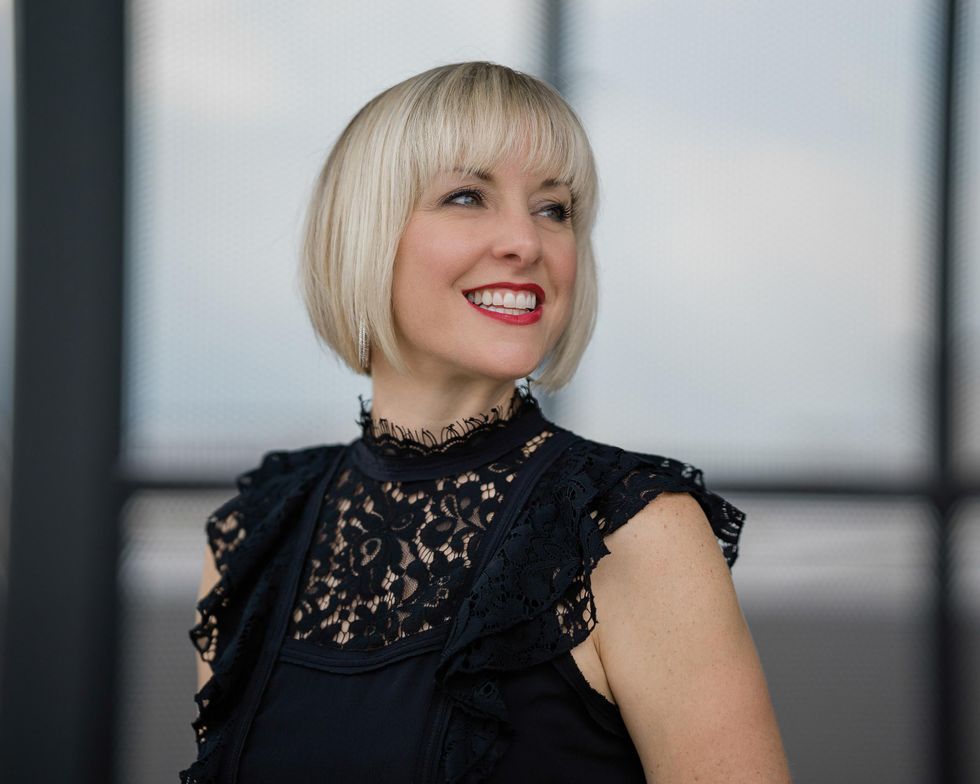 Marlana Doyle of HCDC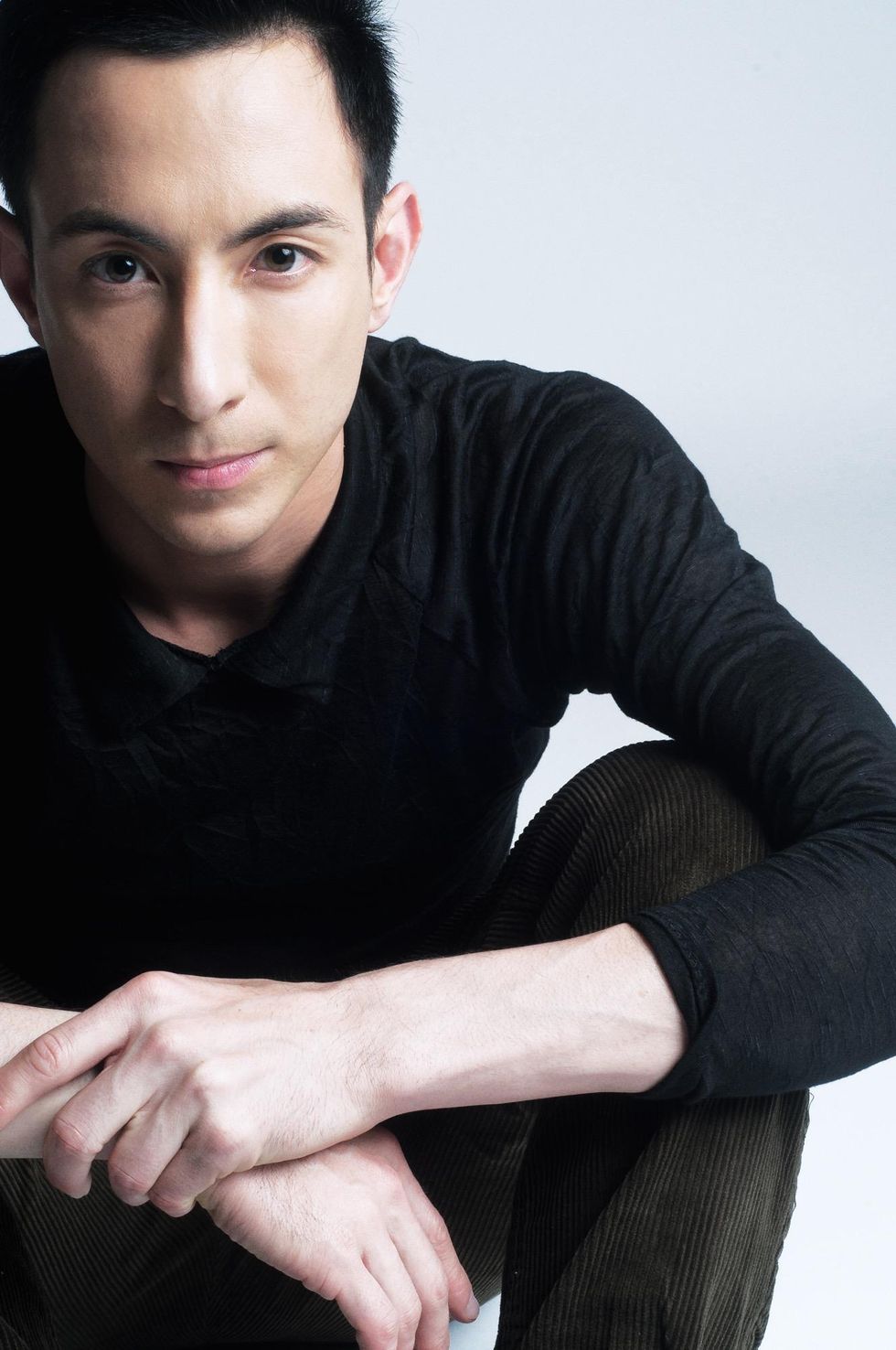 Peter Chu of chuthis (photo by Levi Walker)
Art + Entertainment