Daniel Dror Sr., Star Violinist Turned Titan of Real Estate and Industry, Has Died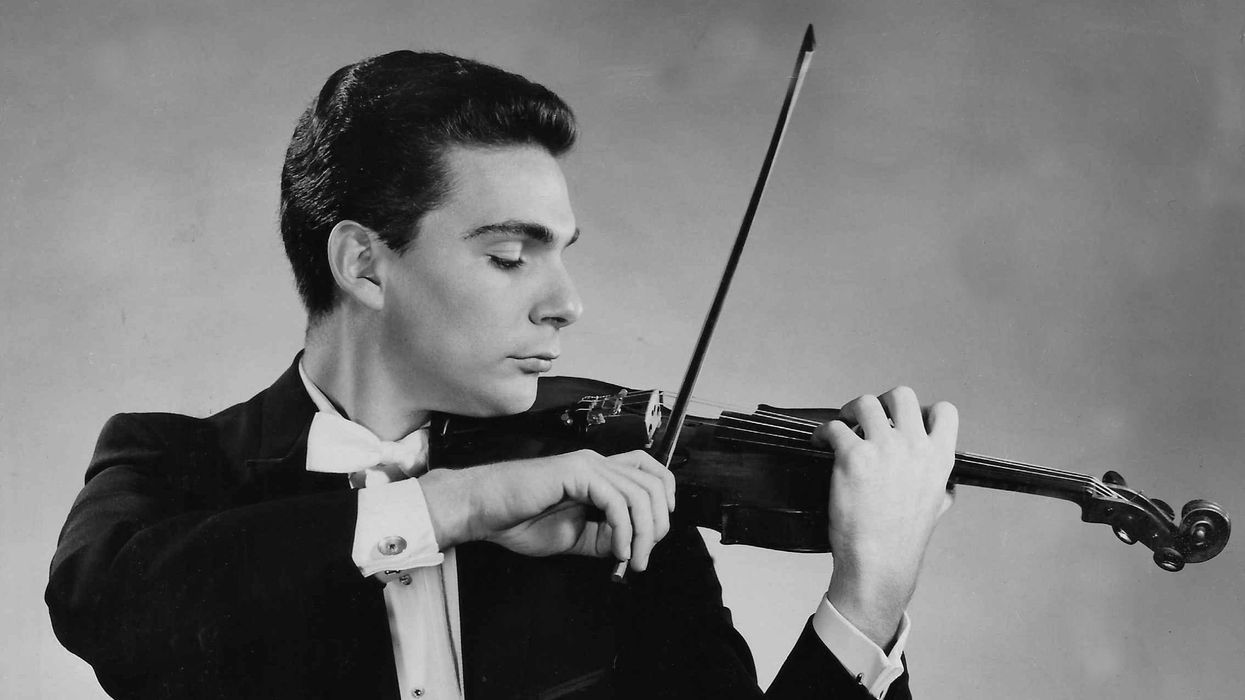 Daniel Dror Sr., a former child prodigy and first violin of the Houston Symphony, who came to Houston by way of New York City's Julliard School before becoming a real estate titan and CEO of several publicly traded companies, passed away peacefully on March 15, 2021 in Houston. He was 80.
---
"Danny," as he was usually called, was born on May 25, 1940 in Tel Aviv to Nathan and Rose Faiwuszewicz. He picked up a love of music as a small child, around eight years old, after his father brought him to an Israeli Symphony Orchestra concert, featuring Beethoven's Violin Concerto with Isaac Stern as soloist. Danny said his family was too poor to buy him a ticket, but a friendly usher let him sneak in and sit on his dad's lap.
Danny's parents bought him a violin soon after, and he took to it right away. "It was in his soul," said his wife Gabriela. He had good company in his musical pursuits in those early years: A young Itzhak Perlman was a boyhood friend, and the two remained close throughout Danny's life.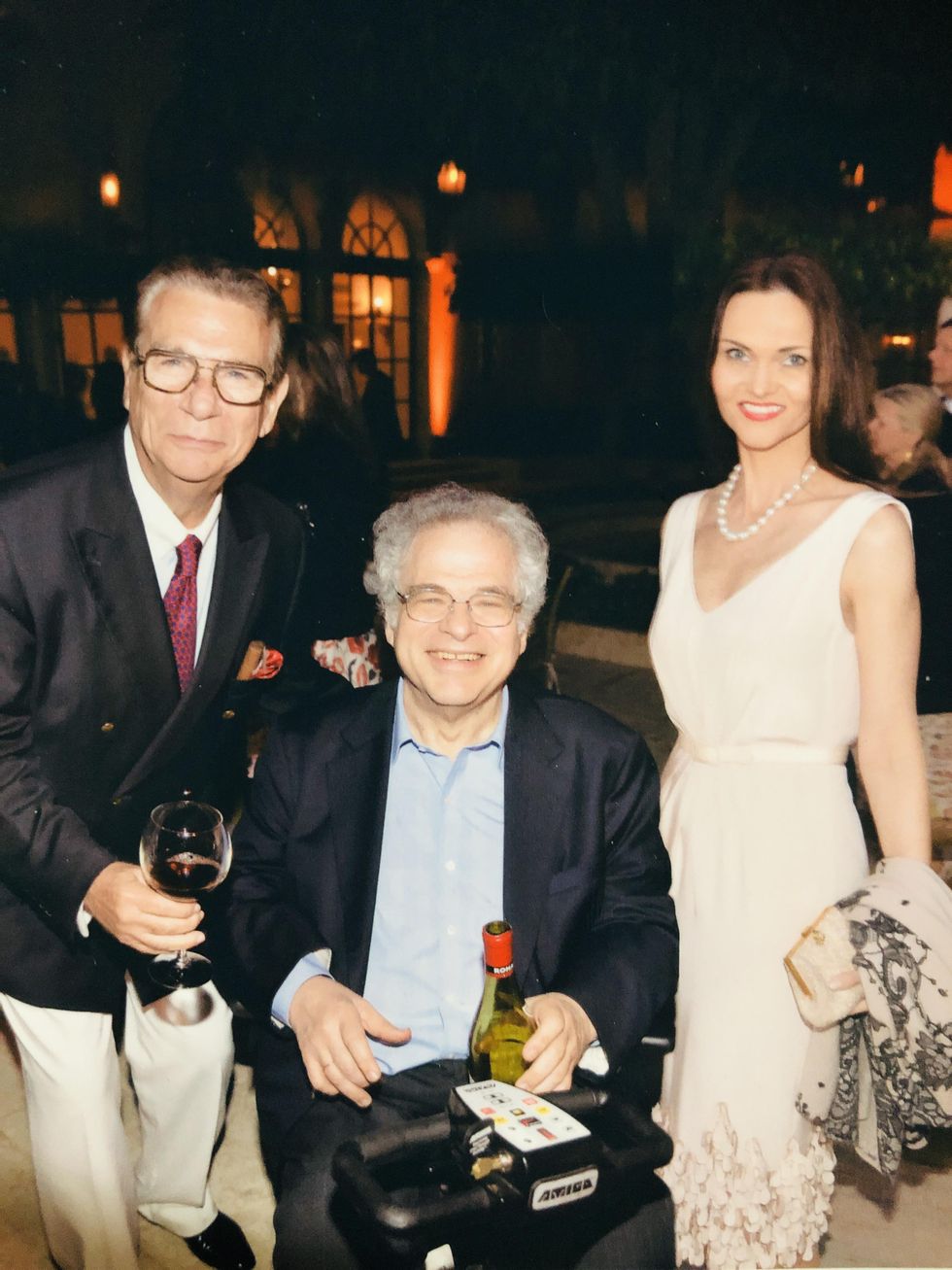 Danny Dror Sr., old friend Itzhak Perlman and wife Gabriela, in Palm Beach
Along with an emerging love of music, Danny's childhood was also marked by the onslaught of war. With his family, young Danny fled the bombs and unrest of the region and resettled in São Paulo, Brazil, where he had an uncle.

In his teen years in Brazil, Danny picked up a new enthusiasm — soccer. One of his contemporaries at the time was Pelé. According to Dror family lore, Danny gave Pelé his first soccer ball.
It was the violin, however, that would prove to be Danny's resounding passion. In 1957, at age 17, he was accepted as a student at The Juilliard School in Manhattan's Lincoln Center. On his own, with the help of the same Isaac Stern whose music inspired him as a boy, Danny moved from São Paulo to New York, where he worked various jobs — including a stint as a bellhop in the Catskills — to pay his way through the prestigious school, whose hundreds of famous alumni include Yo-Yo Ma, Henry Mancini and Danny's boyhood friend Itzhak.
In 1961, at age 20, Danny moved to Houston, having been offered work by relatives — the Oshmans of Oshman's Sporting Goods. But a job in music soon opened up, somewhat by chance. After taking in a concert of the Houston Symphony, he was given an opportunity to play for famed conductor John Barbirolli, who was just beginning a six-year run as music director of the company. Barbirolli was impressed enough by the impromptu audition to hire Danny on the spot, naming him first violin.
After two seasons in the orchestra, where his salary was $125 a week, Danny began looking for a way out of the genteel poverty of a young artist. He got his real estate broker's license at a school operating out of the Sheraton Hotel downtown. His ambitions coming to the fore, he said at the time, "I will own this 37-story building one day."
He began his realty career with a big win, brokering the sale of several Chimney Rock-area apartment complexes from John Jamail, the prolific Houston builder, to the Bucksbaum brothers' General Growth Properties for $17 million. Although Danny's commission was supposed to be $900,000, Jamail offered him $50,000 instead. He accepted it, since it was a lot of money for a young man in the early 1960s. "At the same time," Danny recalled years later, "I decided not be a broker anymore. I decided to buy and sell my own properties. And I left the Symphony."
His close friend Mike Richards, a banker, approved many of the loans that enabled Danny to make some of his first big deals. Later on, Danny supported Mike's successful state senate bid.
He at various points owned landmark buildings in Houston, including the old Plaza Hotel on Montrose Boulevard and, as he'd promised, the Sheraton Hotel. He also owned the imposing condo building at 2016 Main, which stands over the Pierce Elevated; he continued to office there until the early 1990s. (A scene from Urban Cowboy was filmed at the penthouse office, which doubled as a luxurious high-rise residence in the 1980 film.) Danny's holdings once also included the stables at Hermann Park.
As vacation homes, he at one time owned a mansion in Palm Beach, Fla. — and the famous Gardenside estate, the vast Southampton, N.Y. spread previously owned by Madame Jacques Balsan, the former Consuelo Vanderbilt and Duchess of Marlborough. He kept an apartment in Manhattan's Carlyle Hotel for years.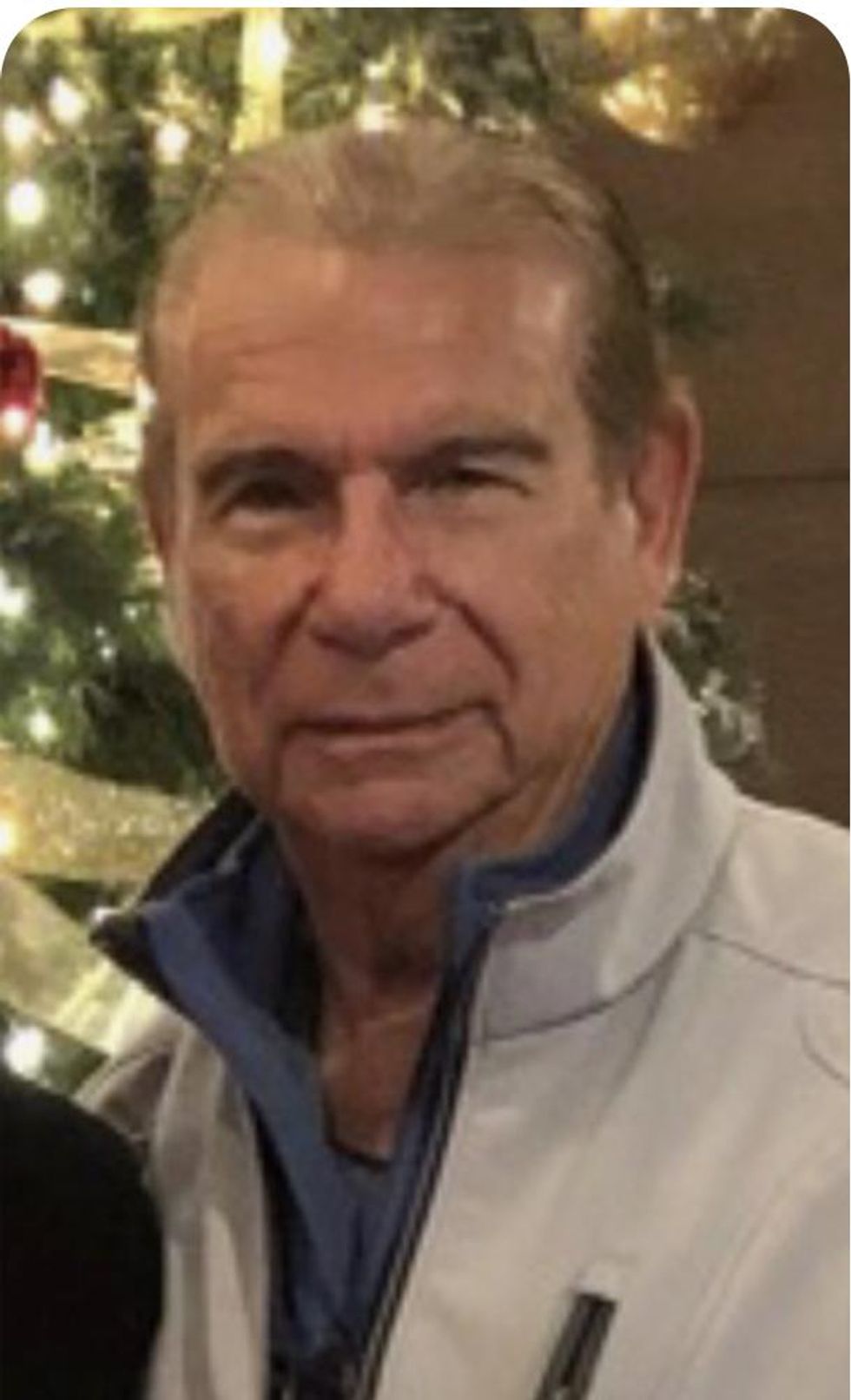 His realty transactions became regular fodder for the Houston Chronicle and the Houston Post. The other boldfaced names in the business section at the time were Gerald Hines and Kenneth Schnitzer, with whom he competed for deals. "My work is my hobby," he frequently told his oldest son, Daniel II.

Throughout the '60s and '70s, Danny earned a reputation as a suave, wealthy and well-traveled playboy, a Renaissance man who spoke eight languages. He reveled in his success. In his later years, his eyes twinkled when retelling tales of old times with starlets in one glamorous world capital or another. But Houston, and family, would of course ultimately win his heart.
He never lost his love of classical music and the arts. An antique violin by Stradivarius mentor Nicolò Amati was among his most prized possessions. Danny also continued to support the Houston Symphony as a patron, once even being asked to perform onstage at a benefit concert he had sponsored — and, years later, underwriting a guest performance by his old friend Itzhak Perlman. He served turns on the boards of the Symphony and Houston Grand Opera, and generously backed the University of Houston's Moores School of Music, hosting fundraising dinners in his Southampton home in Houston. He also established the Dror Charitable Foundation for the Arts.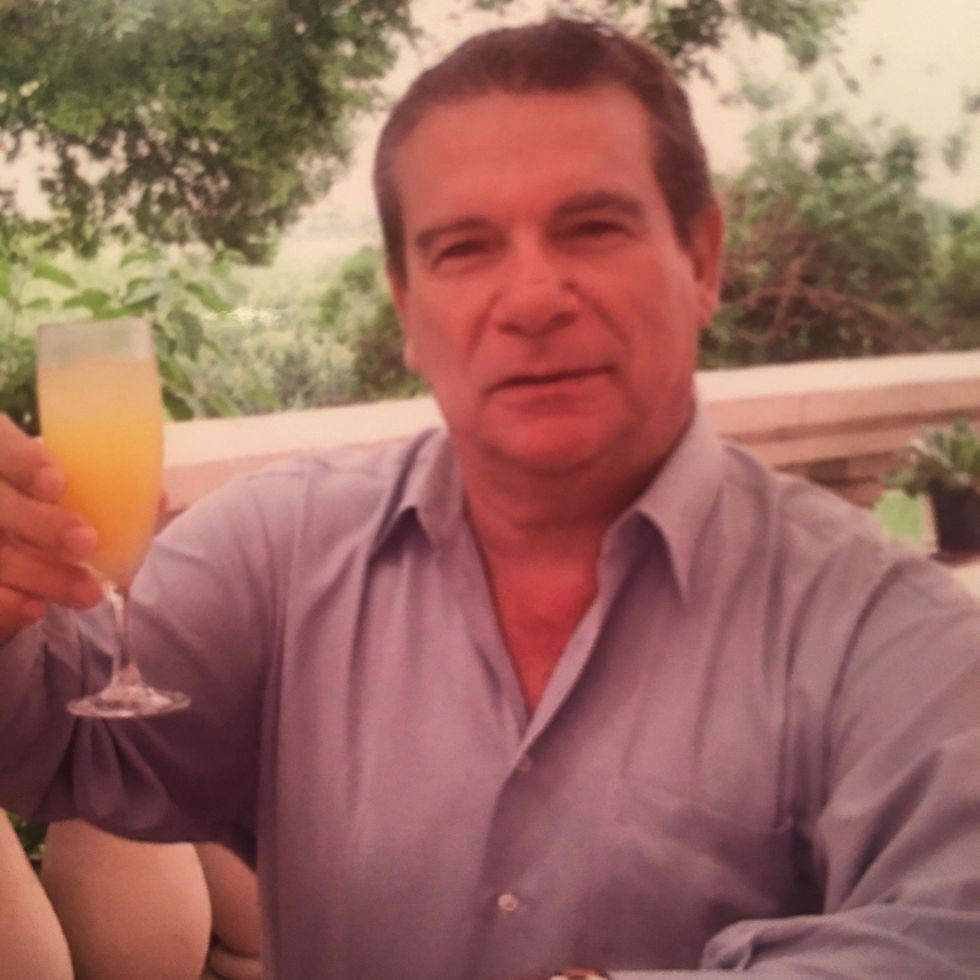 His business horizons eventually widened beyond real estate. He began investing in industry, primarily in publicly traded companies. He became chairman of Kleer-Vu Industries, the largest photo album manufacturer in America. In the '80s he owned the New York-based Nestle-Lemur cosmetics company; his tenure there was notable for, among other things, the trademarked brand names the company sold off — including the fragrance title Obsession to Calvin Klein.
Danny acquired a controlling interest in California-based telecommunications company CXR, Inc., the name of which he changed to MicroTel International, which he successfully moved from the American Stock Exchange Company to the NASDAQ. More recently, he ran American International Industries, Inc., a publicly traded holding company with an emphasis in oilfield and industrial services.
And he continued to buy land. In the 1990s he purchased 120 acres in Kemah, out of which he sold 30 acres to Walmart, paying off the entire investment. "He had an extensive understanding of business and a great vision for real estate," said Daniel II.
There was something else about the Kemah deal that made it feel right to Danny. He came to understand that the farmer selling the property was also a musician and lover of classical music. "It was meant to be," said Gabriela.
In his last years, Danny said, "I fulfilled all my dreams and ambitions. More than anything else, I love my family."
Danny is preceded in death by his parents. He is survived by his devoted wife Gabriela, two sons Daniel II and David-Alexander, brother Elkana, nephews and many other loving friends and family.
In lieu of flowers, the family requests that donations be made to Houston's Congregation Emanu El (1500 Sunset Blvd., 713-529-5771). For online giving opportunities visit emanuelhouston.org
People + Places