Popular Singer-Songwriter's Genre-Bending Art Show Is a Hit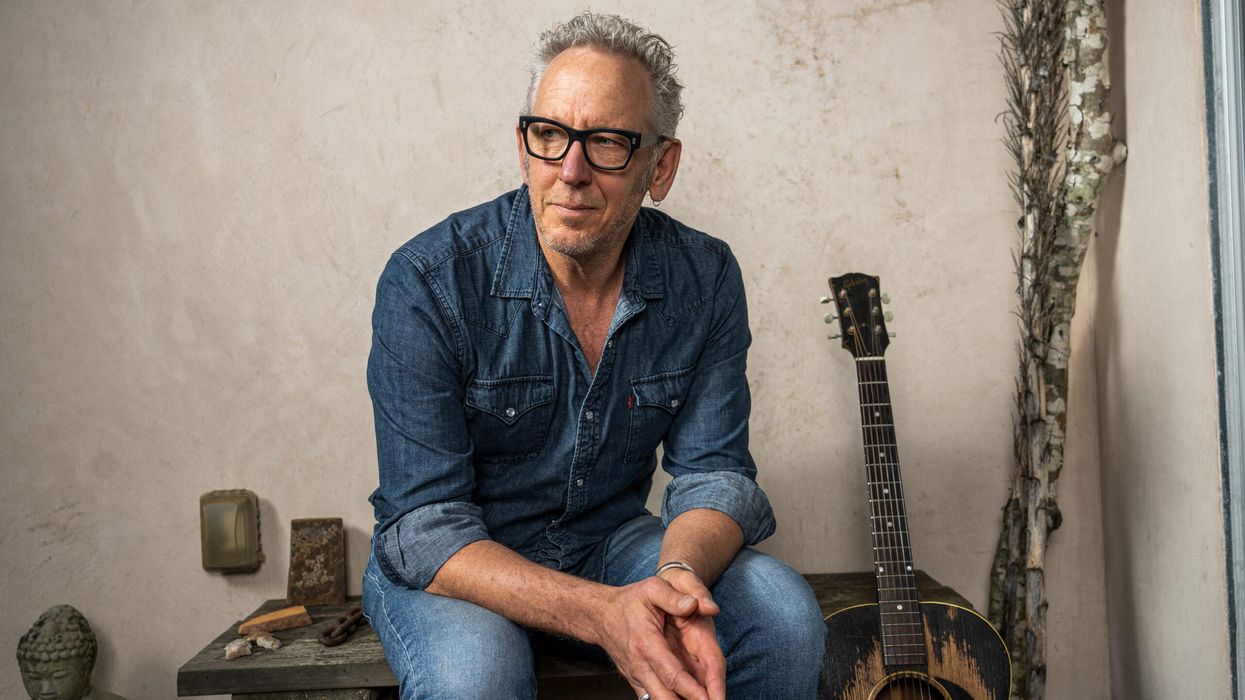 THE IMAGE IS like something from a dream: a white horse trotting in a field, its overexposed, ethereal glow thrown into relief by the darkness of the woods behind it. "The horse fits in with the mythology of the west," says singer-songwriter Darden Smith, who used a clunky Polaroid camera to photograph what is actually a small, figurine of a pony in the grass outside his home studio. "I wanted to shoot the myth down by making it a toy horse."
---
The photo is included in Smith's new book, Western Skies, a collection of photographs, essays and song lyrics, beautifully printed and presented as a thoroughly Texan gesamtkunstwerk. On Saturday, March 5, at Redbud Gallery, Smith will read from Western Skies and perform songs from its accompanying album. Lithographs created from a selection of photos in the book will be on view through March 29.
Smith describes Western Skies as "three windows into the same room," where three different mediums are used to capture and describe what he saw and felt while driving from Austin to southern Arizona and back again throughout the darkest months of the Covid-19 pandemic. In 2018, having released 15 albums on both major and independent labels, and hitting the Top 10 with his song "Loving Arms," Smith was weary of the industry, and had no desire to record another album. But driving hundreds of miles back and forth across the flatlands, highways and small towns of west Texas sparked something, the concept for a new, expansive opus, something unlike anything he had attempted before.
"Western Skies didn't start out to be anything," insists Smith, whose speaking and singing voice has only grown richer over time. "It was really three bodies of work. Songs, these photographs, which were just me having fun, and then I was writing these essays." Though completely new to the technique of photography, once Smith started taking Polaroids, he was enchanted with the results. "They're massively imperfect, which lends to their perfectness."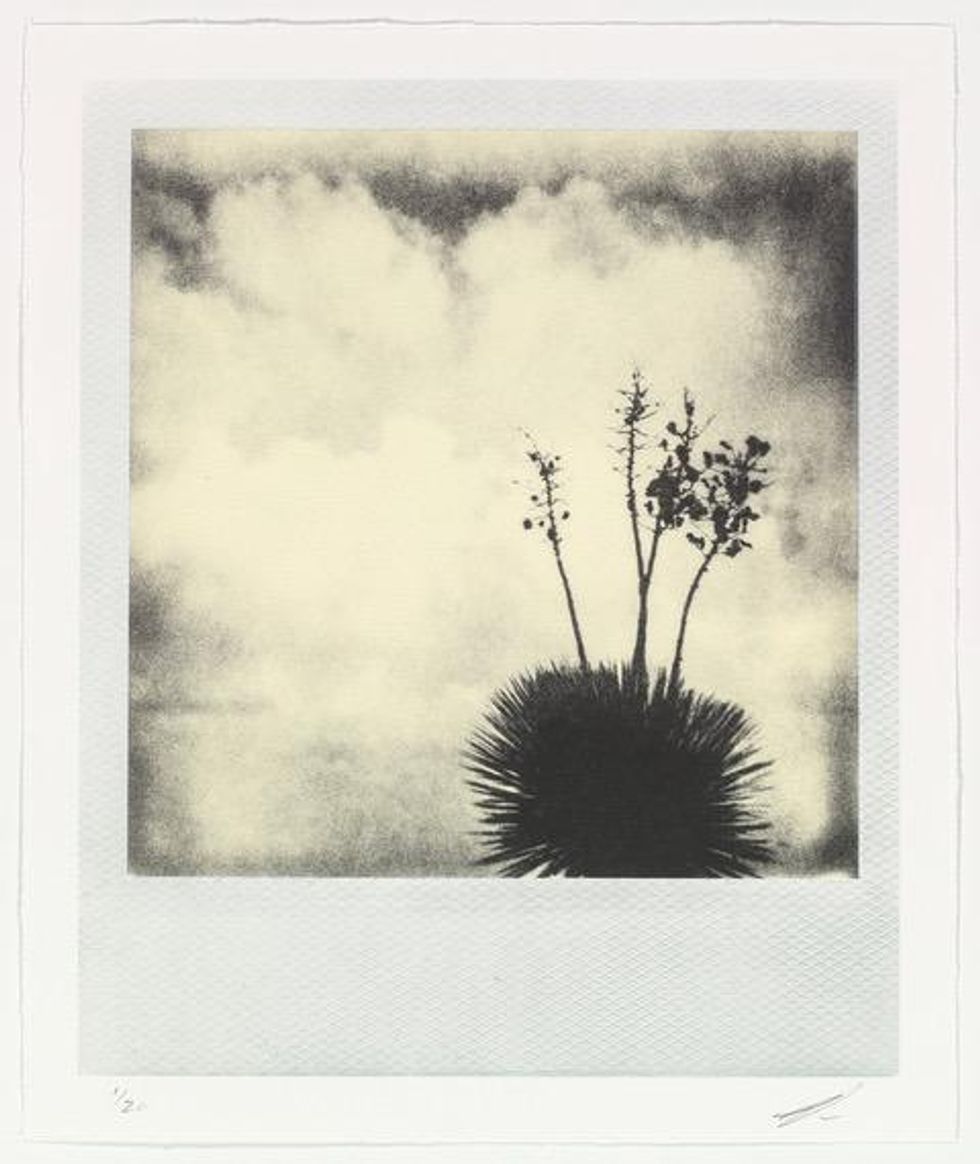 'Yucca'
'Pony'
© 2022 by Darden Smith / Bull By The Horns. Permission has been granted to use these images. For additional information or to purchase Western Skies, visit DardenSmith.com.
Meanwhile, during his drives, when not listening to Bob Dylan or Cormac McCarthy's All The Pretty Horses, Smith recorded his stream of consciousness thoughts, and later transcribed them into a moleskin notebook. Smith believes using such humble, analog tools to create Western Skies inspired him to "see and think at a different pace," and ultimately produce an alchemic amalgamation of disarmingly direct songs, mysterious images captured with near-vintage technology, and prose-like meditations on the landscape of time we all must tread.
"I like the idea of concreteness," says Smith of Western Skies, which is available as a book bundled with a CD or vinyl record. "As we become used to the digital world, there's another counter-angle of people wanting concrete things that are beautiful."