After Artist's Tragic Death, His Daughter Looks to the Stars in Moving New Show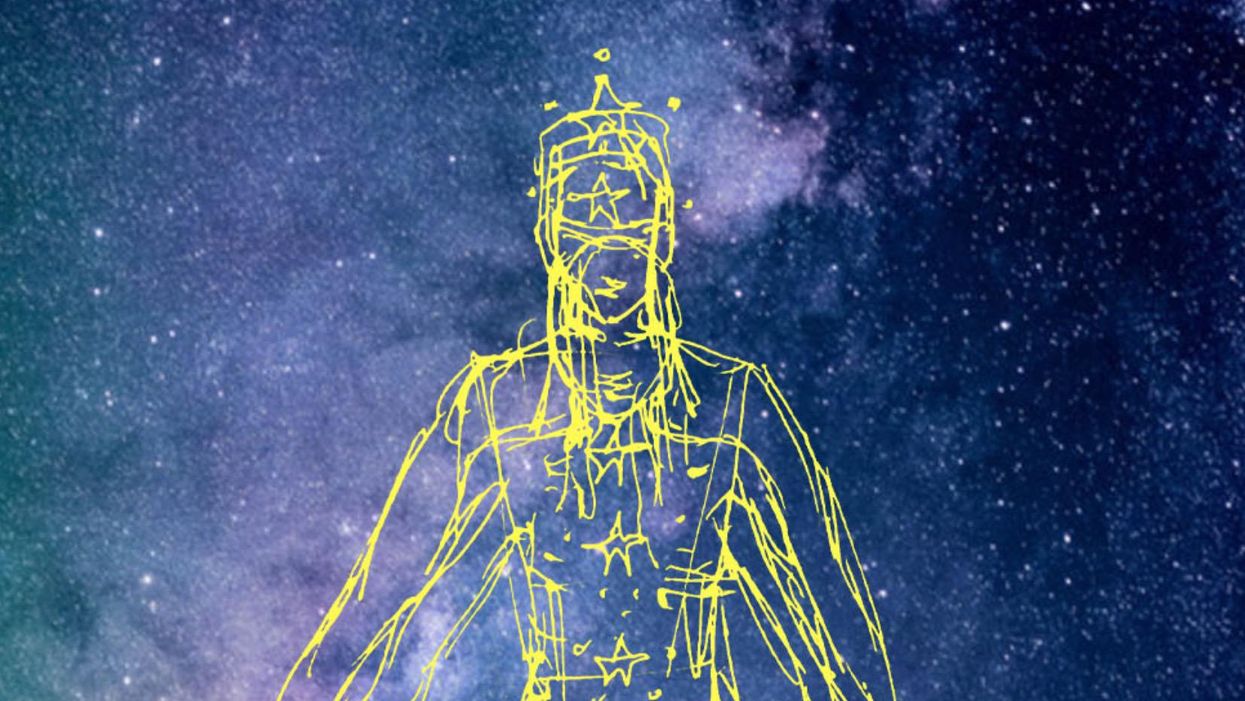 ON SATURDAY, NOV. 13, Redbud Gallery will become a power spot for intergenerational, interdisciplinary magic making with We Are All Stardust, an exhibition of rarely seen original works by the late Luis Jiménez, complemented by drawings and two fashion-fueled, ritualistic weekend performances by his daughter, Elisa.
---
In the years before Luis' untimely and tragic death, he, Elisa and Redbud Gallery owner Gus Kopriva had discussed mounting a father-daughter exhibit. (Luis worked in the Redbud building for many years.) The resulting show is an enlightening experience, an example of how the energy of one's ancestors, even after they have passed, can guide and fuel the creativity of a younger generation.
Elisa describes her tangible and temporal contributions to We Are All Stardust as "a living sketchbook." From the time she was a child, Luis would ask to see her sketchbooks, to "enjoy the dialogue" and gain a better understanding of what his daughter was feeling growing up in the 1970s at the dawn of the women's rights movement. This was also the time of the Chicano Movement, when Luis began to gain both recognition and notoriety for his art, much of it made with neon, spray paint and fiberglass — materials he was familiar with from working in his father's barrio body shop.
Along with pens, ink, and brushes, Elisa's materials include the human body. She is known for her spontaneous couture performances, where she designs and sews together an outfit onto a willing subject, using fabrics dyed in a range of flesh tones. Strong, homemade scents are a part of the experience as well.
For Saturday's 6:30pm performance, Elisa has teamed up with Houston vintage dealer and fashion archivist Olivia Haroutounian, who tracked her down as the original creator of the flesh-colored "naked dress" worn by Sarah Jessica Parker in Sex and the City. (Vogue magazine's recent profile of these two includes photos of Elisa sewing a "naked dress" on the 23-year-old Haroutounian.) The importance and inevitability of passing the proverbial torch from one generation to the next is another emotional subtext of the show.
Not surprisingly, Elisa's presence is apparent in many of Luis' works on view. We Are All Stardust includes a print of Luis' tribute to border radio, titled La Voz de la Frontera, with the signature "For Elisa" just below Wolfman Jack's head. There is also a fiberglass sculpture of a very young Elisa as a paper doll, wearing a short, purple dress wrapped in a large, knotted blue bow, almost as if the artist hoped to freeze time, and stop his little girl from growing old.
"I miss my dad every day," says Elisa. "I talk to him all the time." During the install of We Are All Stardust, Elisa took a moment to sit and meditate in the gallery, and silently thank her ancestors for taking care of her and her family, when suddenly a hawk, a bird she associates with her father, swooped down into Redbud's parking lot then disappeared from view.
"I just went, 'Hi, Daddy!'" says Elisa. "Thank you. Thank you for blessing me."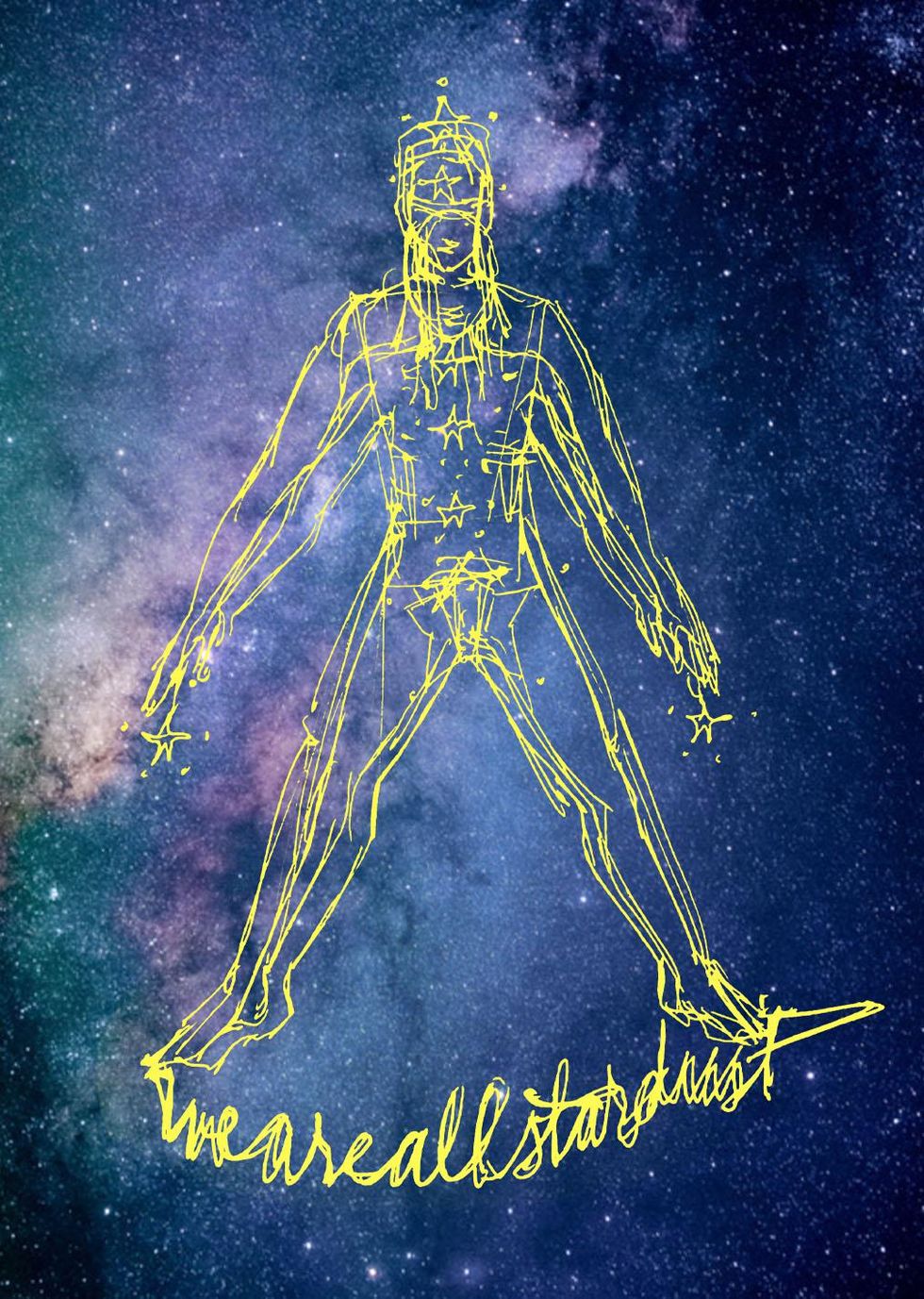 'We Are All Stardust'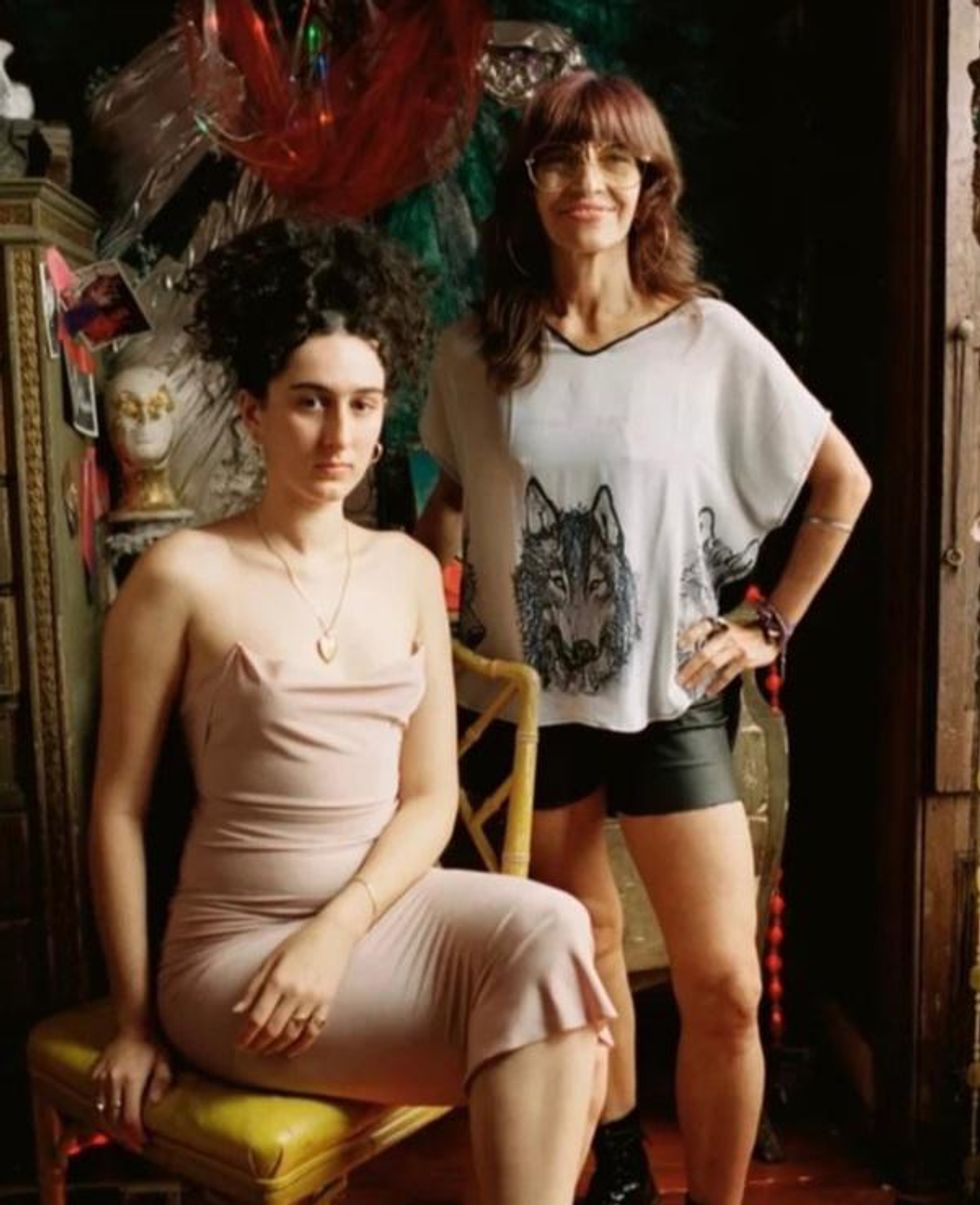 Olivia Haroutounian and Elisa Jimenez, photographed by Justin Leveritt for Vogue
Art + Entertainment