Stunning Westside Sanctuary Hosts Timely Concert Celebrating Music from Jewish, Muslim and Christian Faiths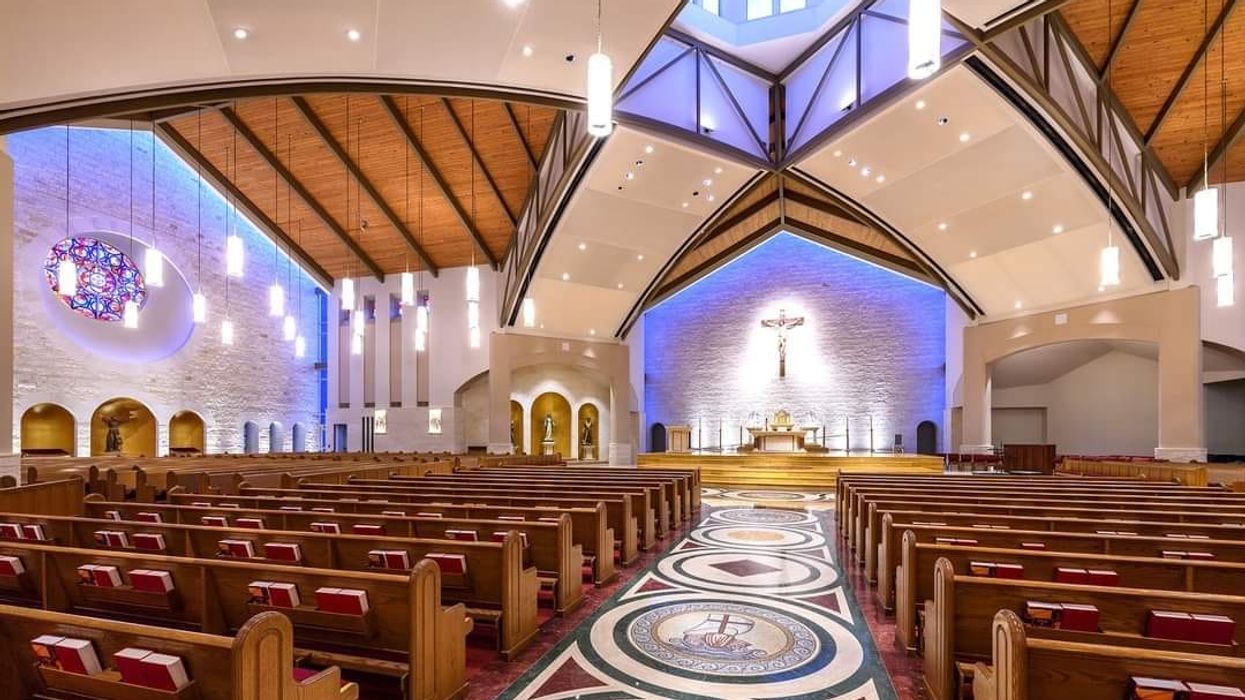 TOMORROW, AT WEST Houston's beautiful St. John Vianney Catholic Church, the Energy Corridor of Houston Orchestra (ECHO) kicks off its 10th season with Music of Faith, a celebration of music from Jewish, Muslim and Christian traditions, featuring internationally-known Klezmer violinist, Steven Greenman.
---
In addition to being one of the finest practitioners of traditional East European Jewish klezmer violin music, Greenman is a virtuoso performer of East European folk music and an in-demand soloist with symphony orchestras. "This concert celebrates music representing several of the many cultures that make up our Energy Corridor community that have supported us since our beginning," says ECHO's executive director Sarah McDonner.
Greenman will perform several short movements from his composition, Klezmer Suite for Violin and Orchestra, as well as the Cadenza from Fiddler on the Roof by film composer, John Williams. The rich and varied program also includes the final movement from Felix Mendelssohn's Symphony No. 5 (also known as the Reformation Symphony), which is based on the famous Christian hymn A Mighty Fortress is our God, and the overture to Verdi's opera La Forza Del Destino. Ekaterinburg Gorlova, soprano with the St. John Vianney choir, will sing Handel's Let the Bright Seraphim from Samson. ECHO's founding director Michael Fahey conducts.
Fahey co-founded ECHO in 2014 with McDonner to bring audience-friendly, professional-level performances of classical and contemporary music to the Energy Corridor and surrounding communities. The orchestra's combined membership of professional and volunteer players has contributed to its ongoing success with audiences, who may be new to classical repertoire.
"We are so excited to bring Steven Greenman back to Houston to perform for our incredible audience," says Fahey. "It is our great pleasure to feature music and musicians from near and far as we continue to provide musical experiences that will delight our audiences."
Art + Entertainment