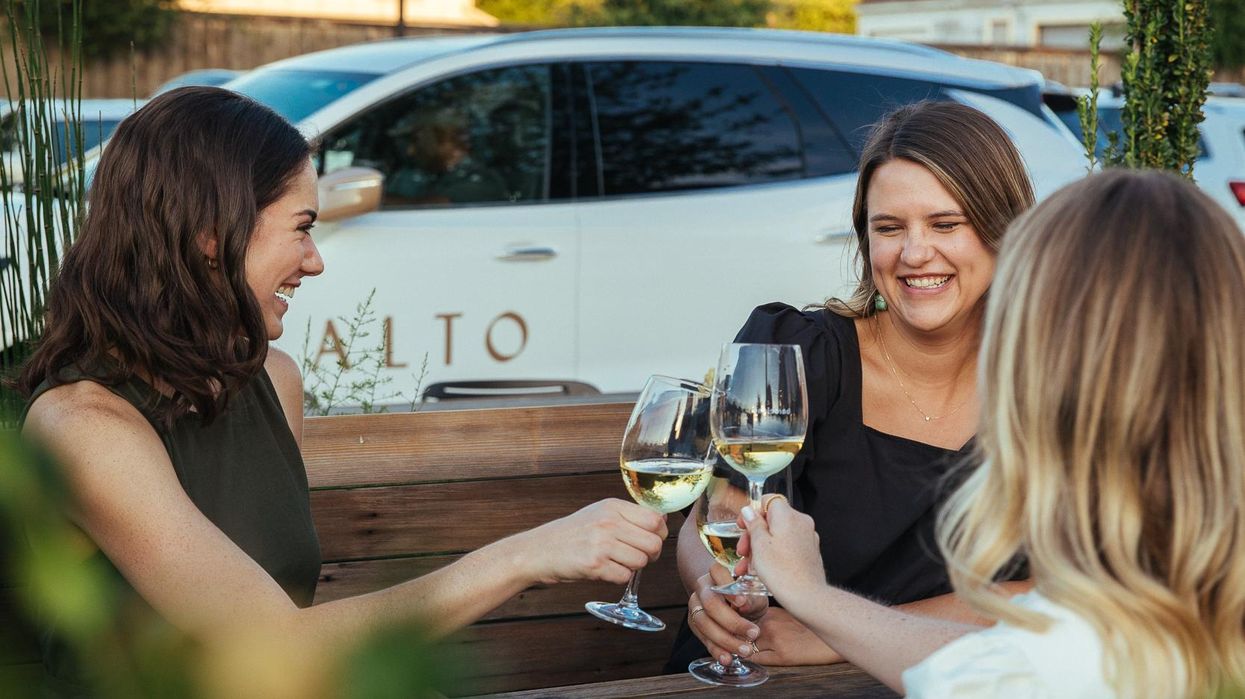 HOUSTON FOODIES ARE out this month, and those in the know are getting from restaurant to restaurant in the rideshare service that has taken the industry by a storm.
Alto started driving in Houston in late 2020, and it has quickly become a favorite way to get around. The experience is unparalleled. Think luxury SUVs with leather captain chairs, thoughtful amenities like complimentary water and umbrellas, and even curated playlists to choose from in the Alto app. Those who have ridden know that Alto is more than a ride from point A to B, but a journey to be enjoyed — because the recap of every dish on the ride home should be just as good as the dinner.
Community is at the heart of Alto. Rather than hiring independent contractors, Alto has hired W-2 employee drivers who are trained and supported by a local Houston team. The service also offers a Membership that unlocks Alto benefits as well as unique offers from Houston partners. Those who join Alto's exclusive Membership gain full access to the Alto fleet during the busiest "Members Only" hours, savings on every ride, and Alto's prescheduling feature for booking rides in advance (Pro tip: Lock in your ride when you lock in your dinner reservation!). Join a community of adventurous, in-the-know Houstonians, at only $12.95 a month.
Alto shared the top pick-up and drop-offs that make up their Members most recommended spots — and also happen to be celebrating Houston Restaurant Week! — so you can plan the perfect night out.
Trattoria Sofia A top drop-off among Alto Members, we recommend Trattoria Sofia for authentic Italian with the perfect atmosphere.
The Annie Cafe Another frequent destination, The Annie Cafe and Bar serves classics, totally reimagined.
MAD Houston A spot as innovative as your Alto. Book a ride to MAD for a night of tapas with a twist that are sure to be a new adventure.
Ouzo Bay The Alto team's go-to modern Mediterranean spot for a perfect night out.
B&B Butchers and Restaurant This upscale steakhouse and traditional butcher shop is a classic Alto favorite.
FLORA A must try this month — FLORA is a culinary journey through the small towns of Mexico with a Texas touch.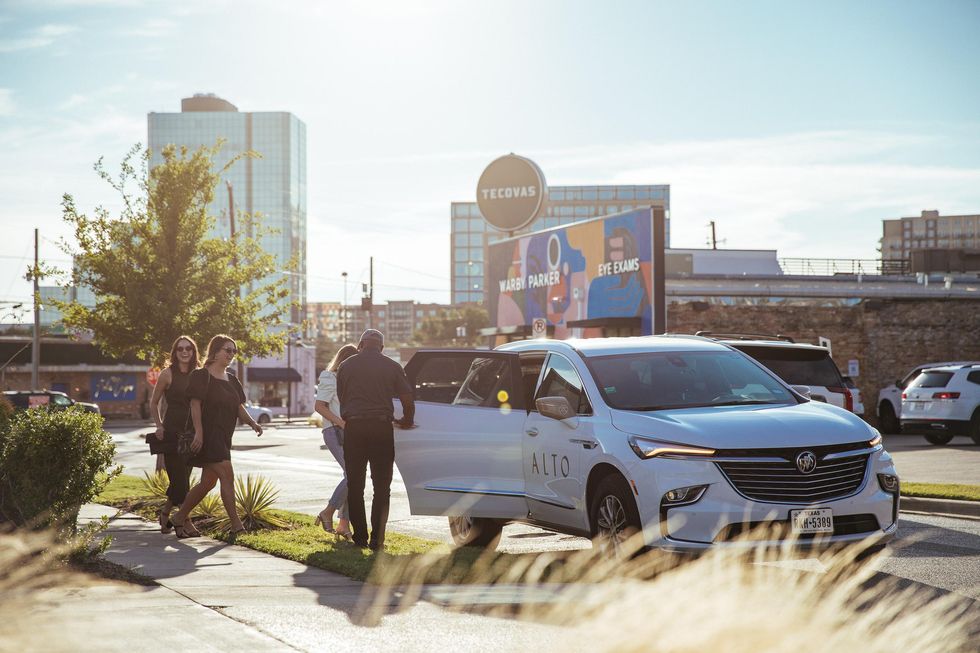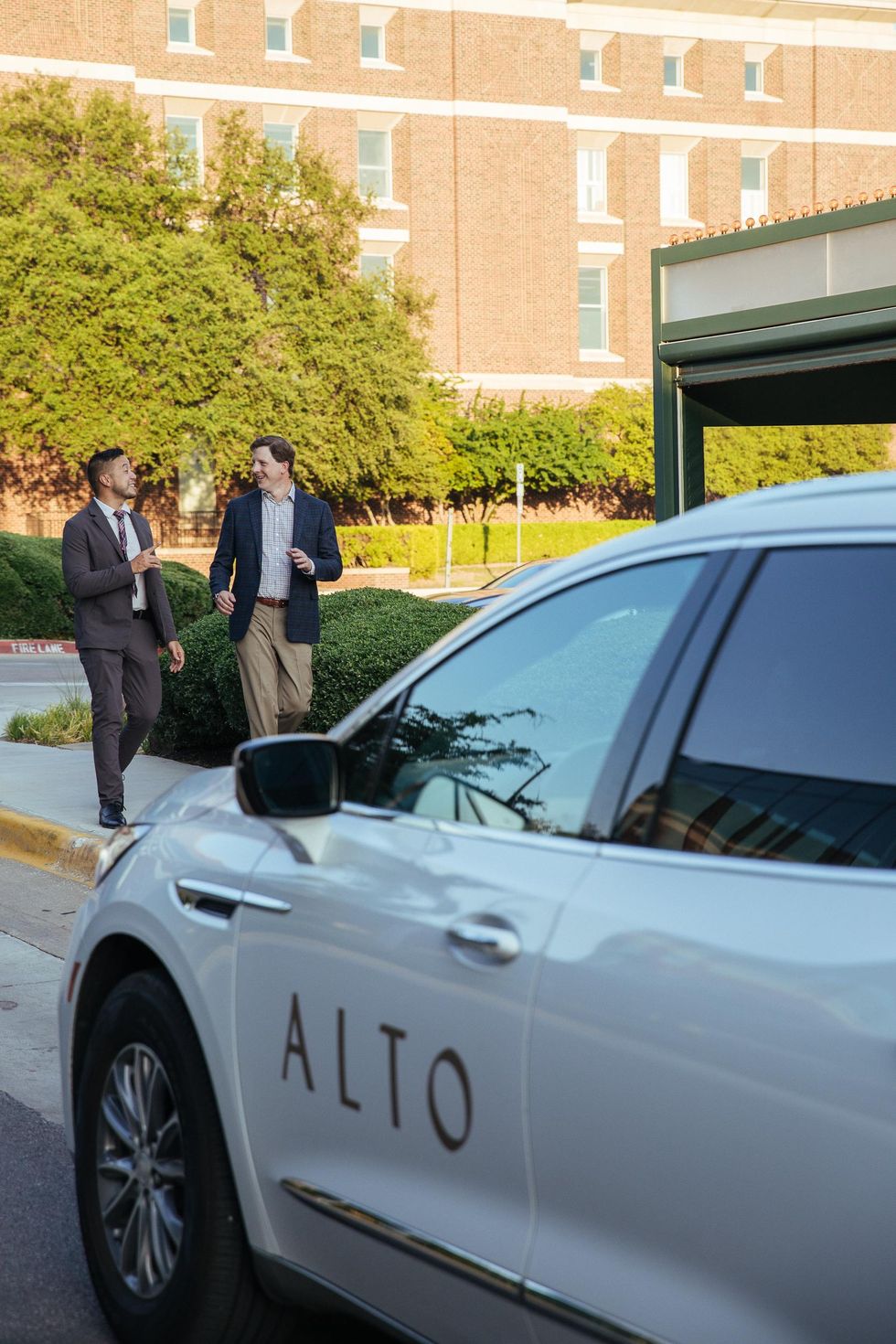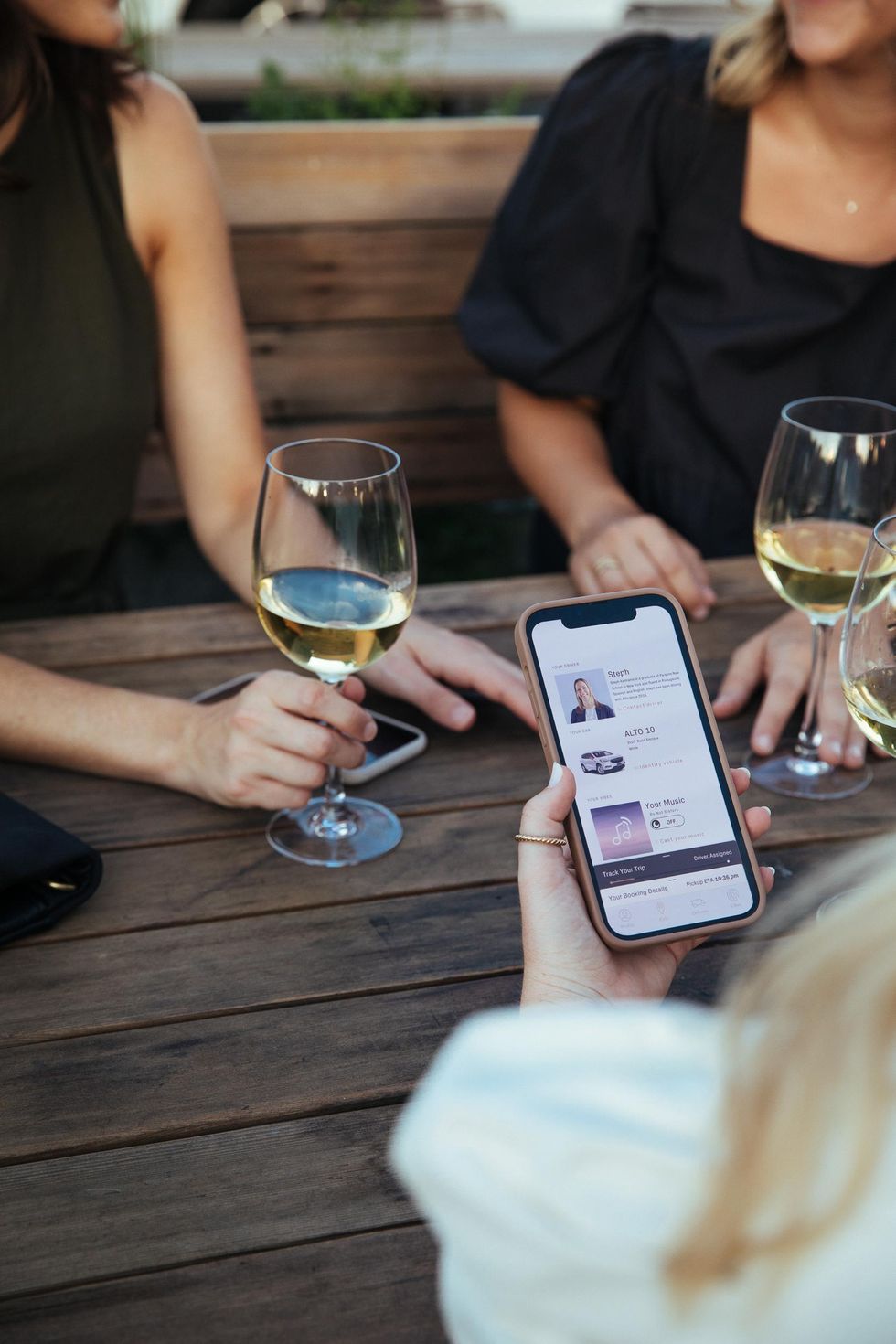 MONTHS AFTER ITS bangin' 40th-anniversary bash, Houston's Orange Show for Visionary Arts kicked off its followup gala — which has a lot to live up to. But with a theme of "Repsychedelic," the 41st-annual Orange Show Gala is poised to be just as colorful.
The kickoff party took place at the C. Baldwin hotel's new event space, Parlour Hideaway, the centerpiece of which is an eight-foot crystal chandelier hanging over a pink bar. The night was filled with vibrant, vintage frocks and Champagne toasts ahead of the main party on Nov. 5. Celeb chef Chris Cosentino prepared the menu of mouthwatering hors d'oeuvres, which touted caviar "cannoncini" and truffle-taleggio crescentine. Yum!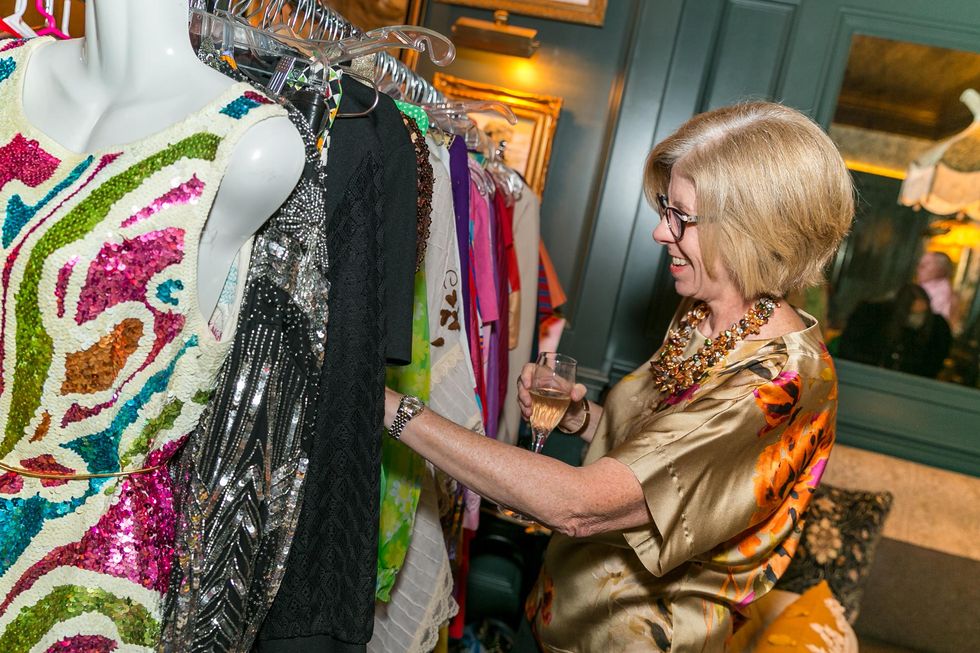 Caroline Fant shopping The Fashion Time Machine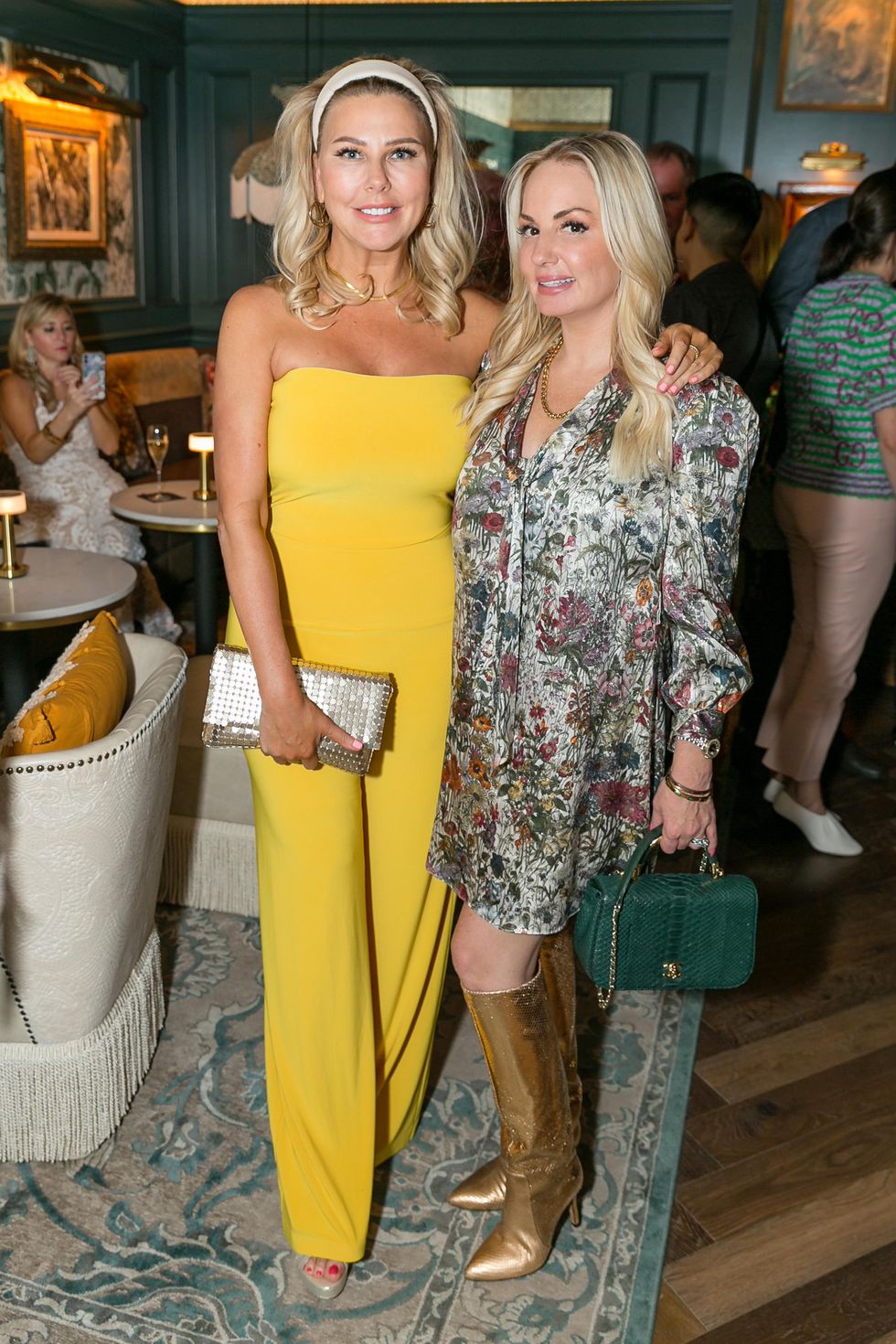 Sherry Weiner and Tiffany Montgomery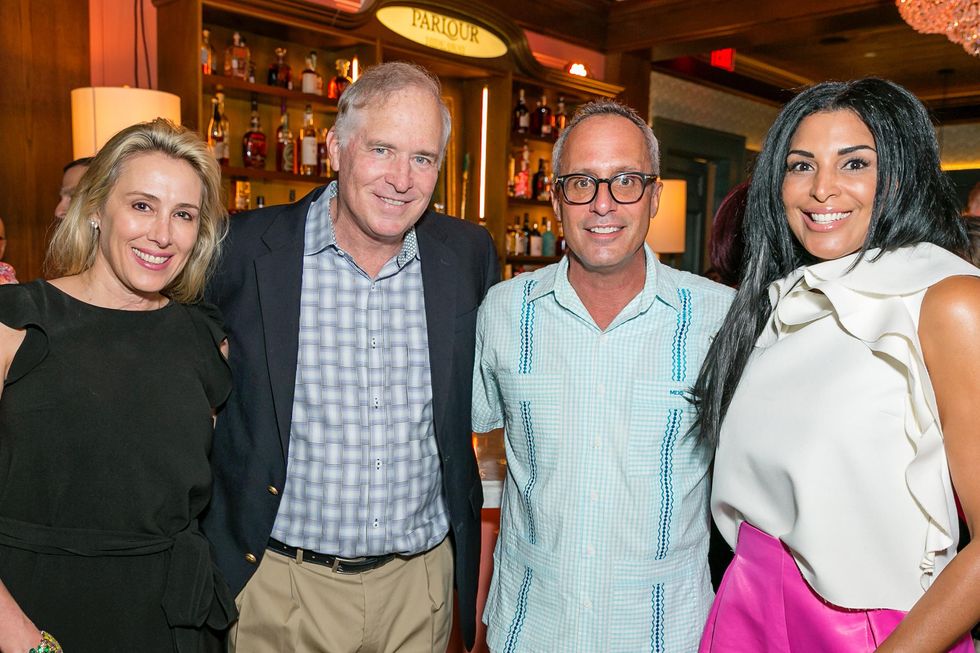 Christie Sullivan, Mark Sullivan, Mark Sullivan, Ursaline Hamilton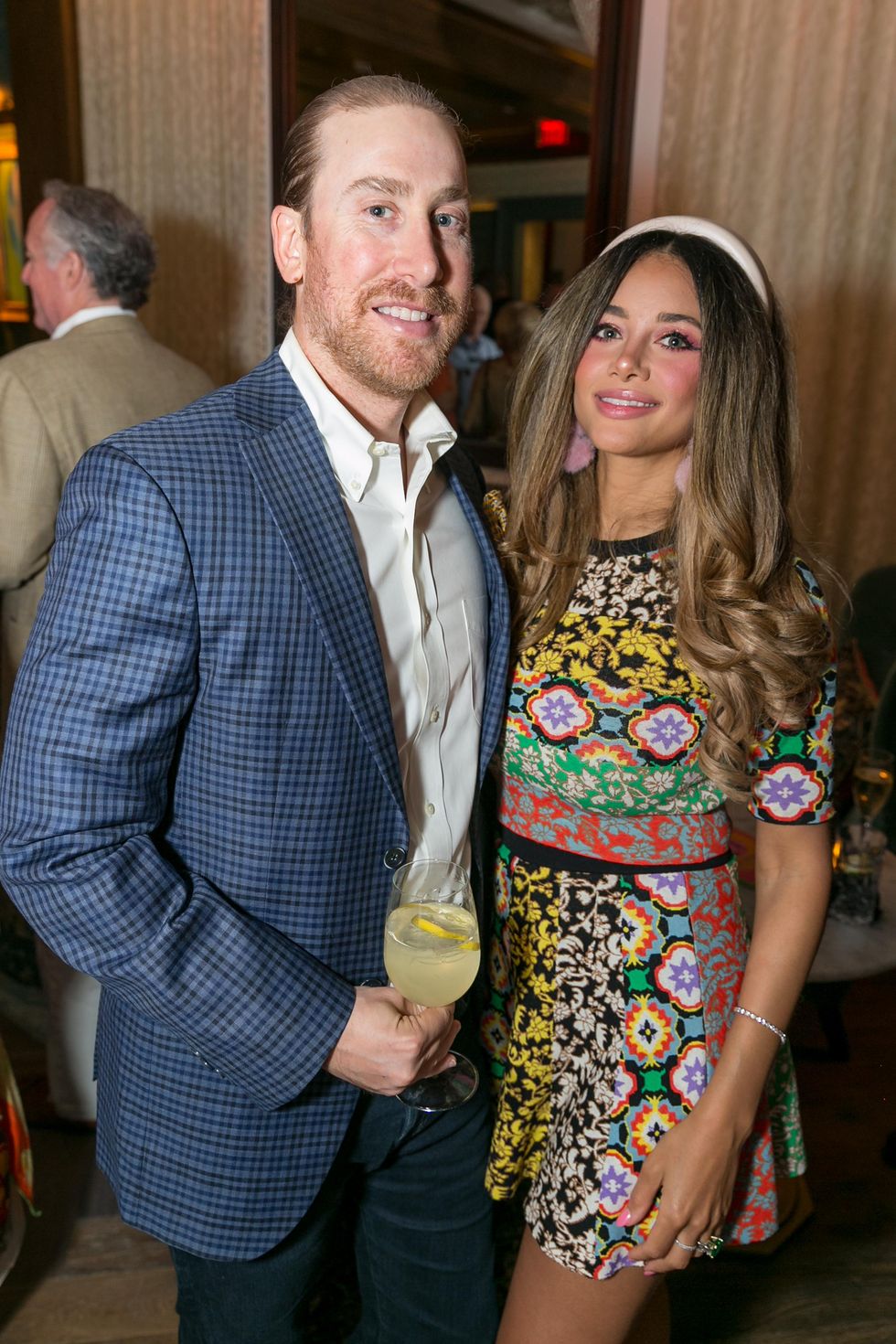 Ross and Crystal Robin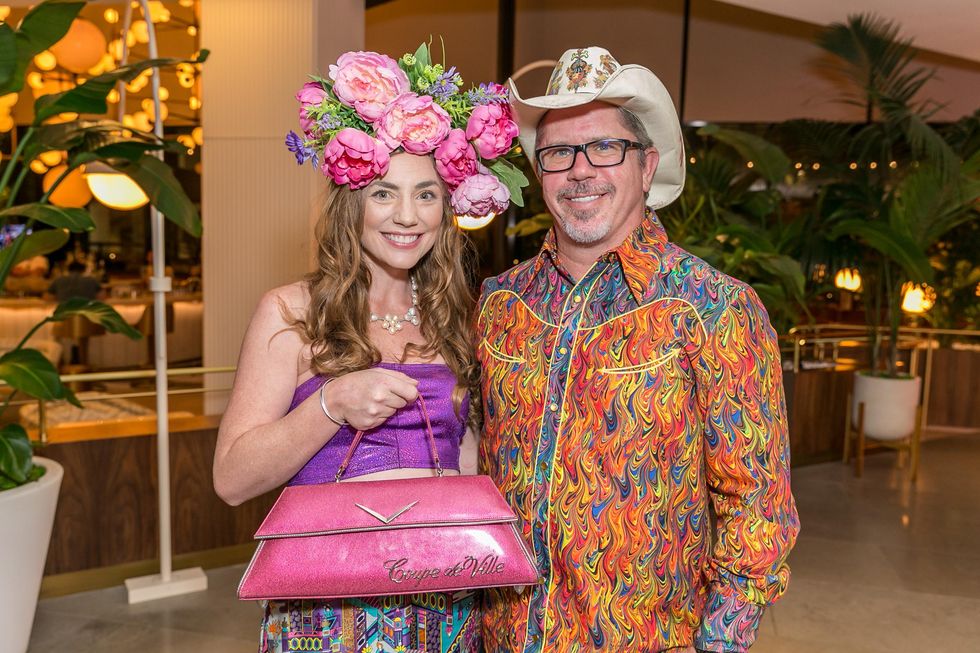 Julia and Will Robinson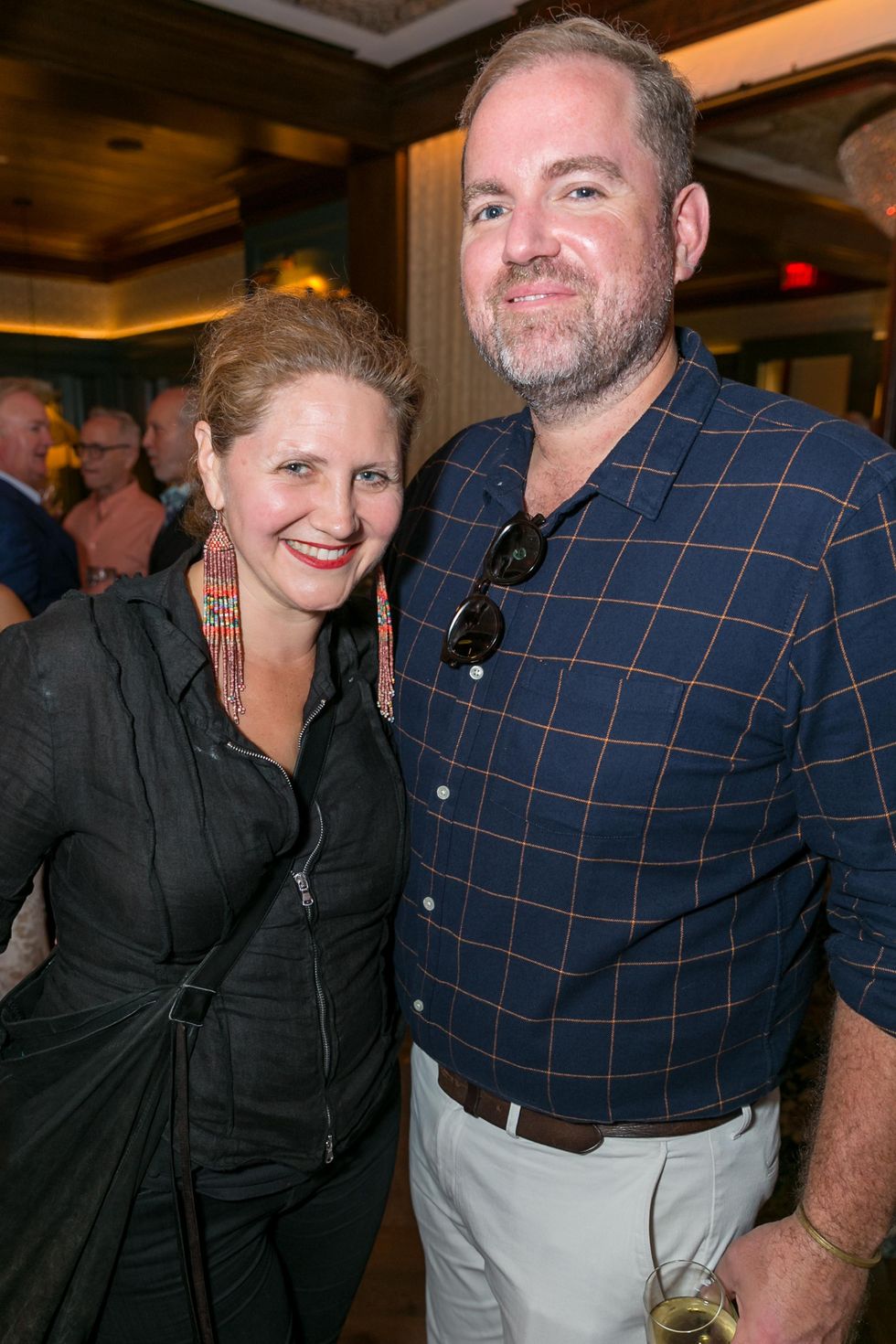 Claudia Solis and Jonathan Beitler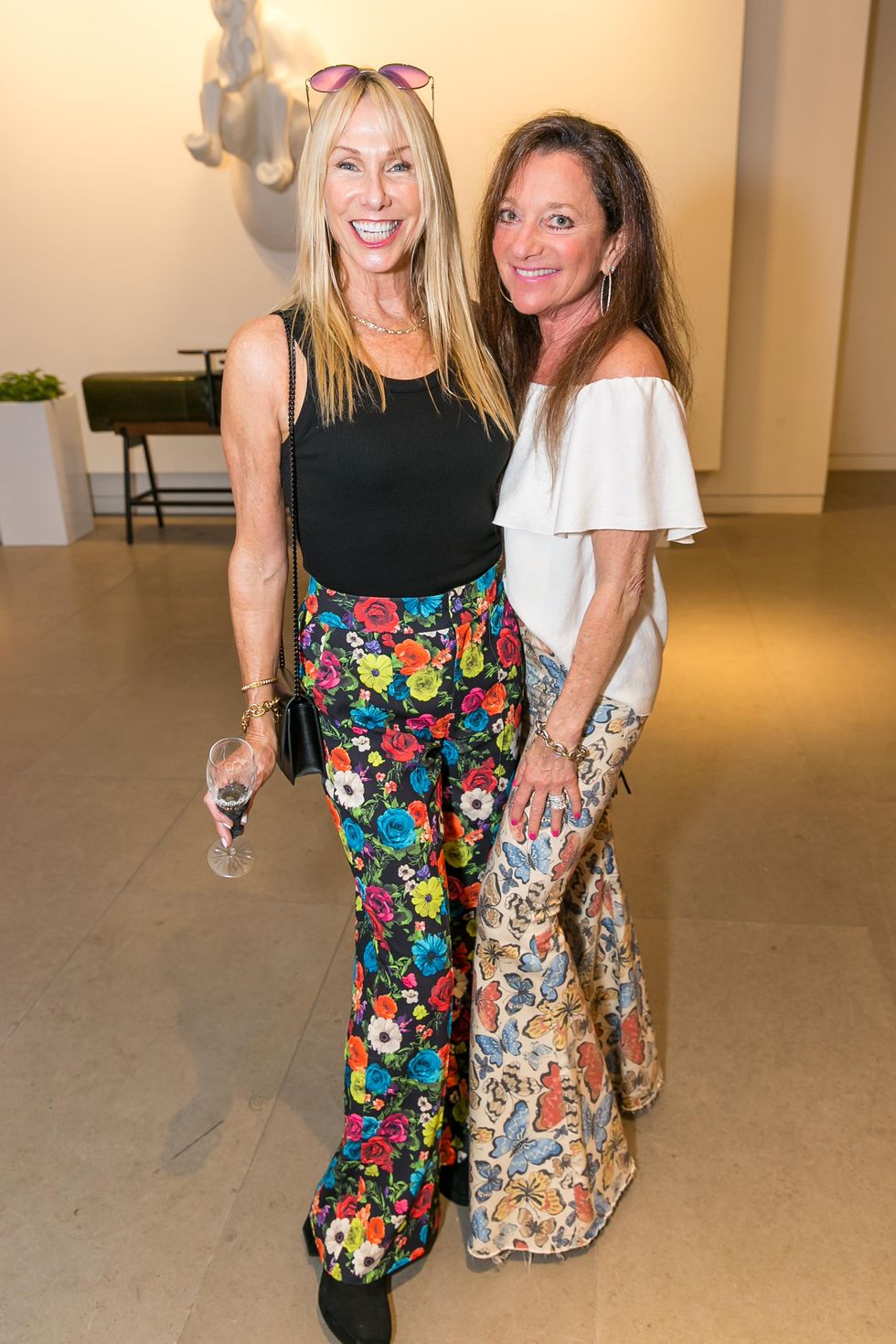 Melissa Dobrowski and Kim Herzog Bonner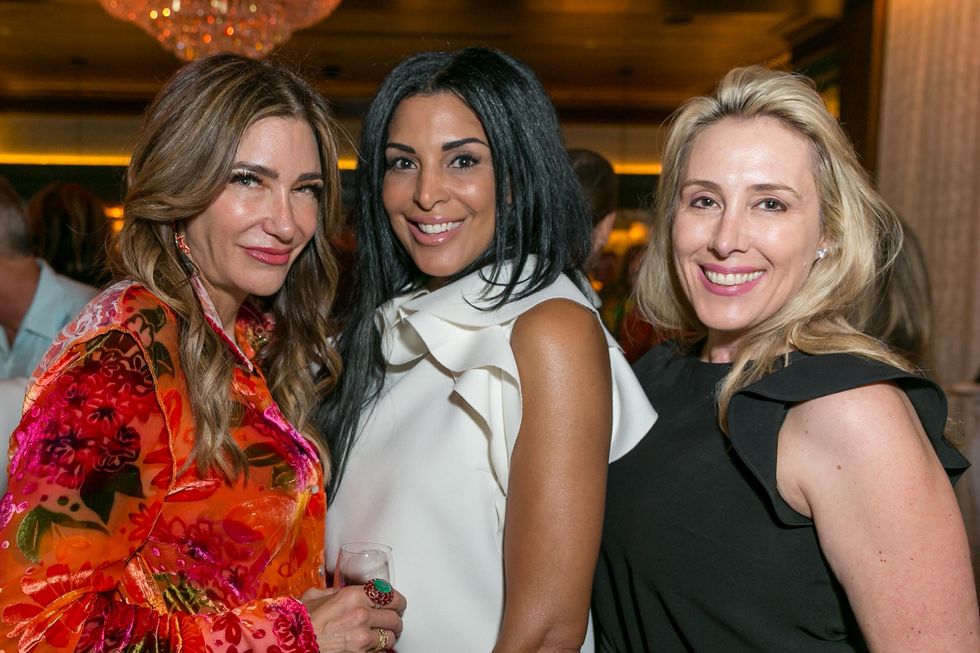 Melissa Mithoff, Ursaline Hamilton, Christie Sullivan
Art + Entertainment
Daniel Ortiz and Quy Tran
AROUND 400 HOUSTONIANS dressed up to party down at the Institute of Hispanic Culture of Houston's annual scholarship fundraiser. As with many of the city's best parties, the black-tie to-do was held in the ballroom of the Hilton Americas.
Chaired by Marcelo Saenz, Adrian Duenas and Silvia Salle, the evening raised $300,000 for the nonprofit's mission of promoting inclusive and diverse programming and providing scholarships to exemplary students of Hispanic descent. Some students were presented with their merit-based scholarships at the gala.
The "Viva" event also honored heroes among the Hispanic community: German and Micheline Newall, Ricky Flores and Monica Medina, Jose and Giannina Altuve, Isabel and Ignacio Torras, Mari Carmen Ramirez, Rosalinda Martinez, Silvia Graves, Laura and Rick Jaramillo, and Tony Bonilla Sr.
Emcees Deborah Duncan and Ron Trevino, with the help of energetic ballroom-dance performances, kept the crowd lively — and at the end of the night, the Calle Swing band had everyone on their feet. What a fiesta!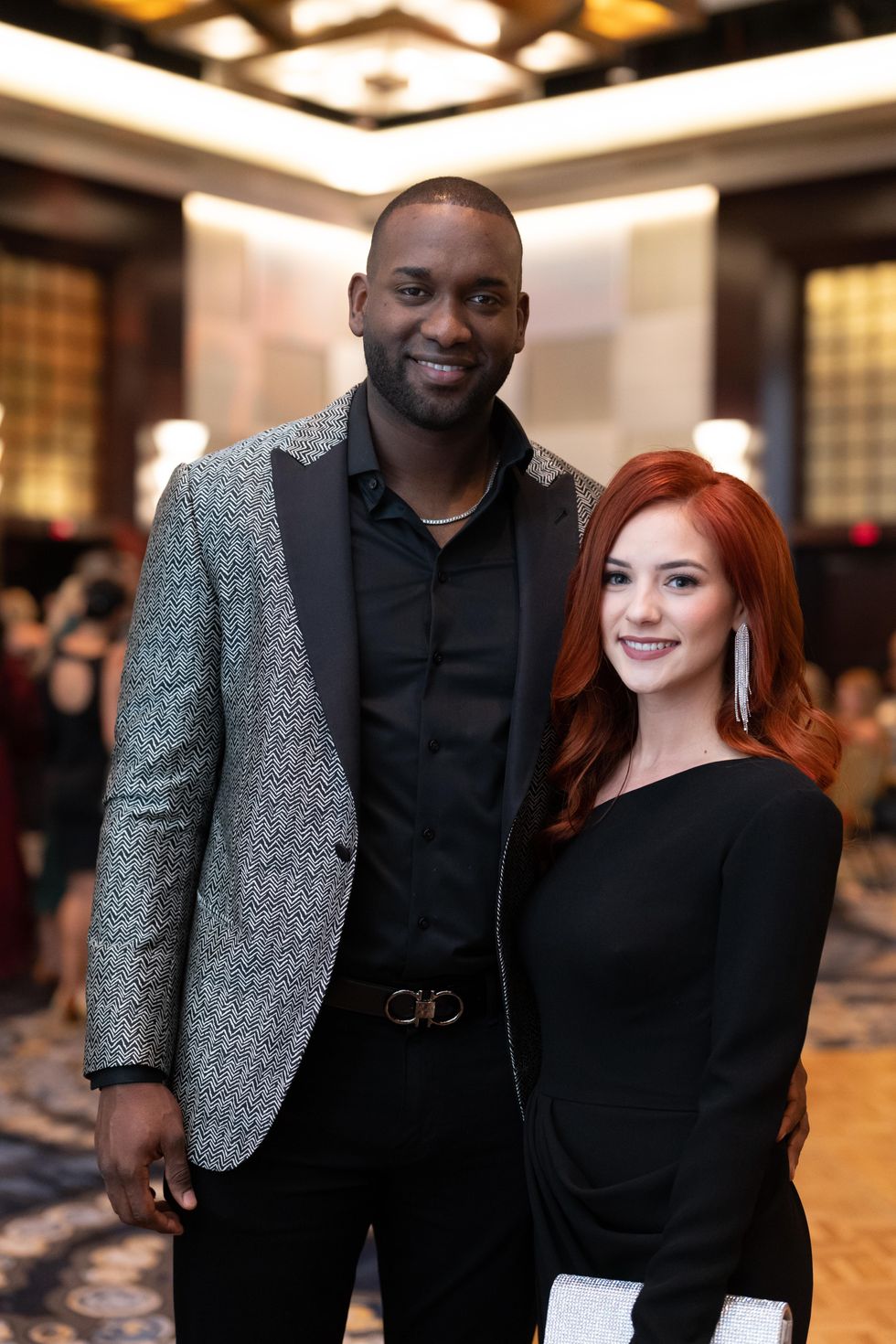 Yordan and Monica Alvarez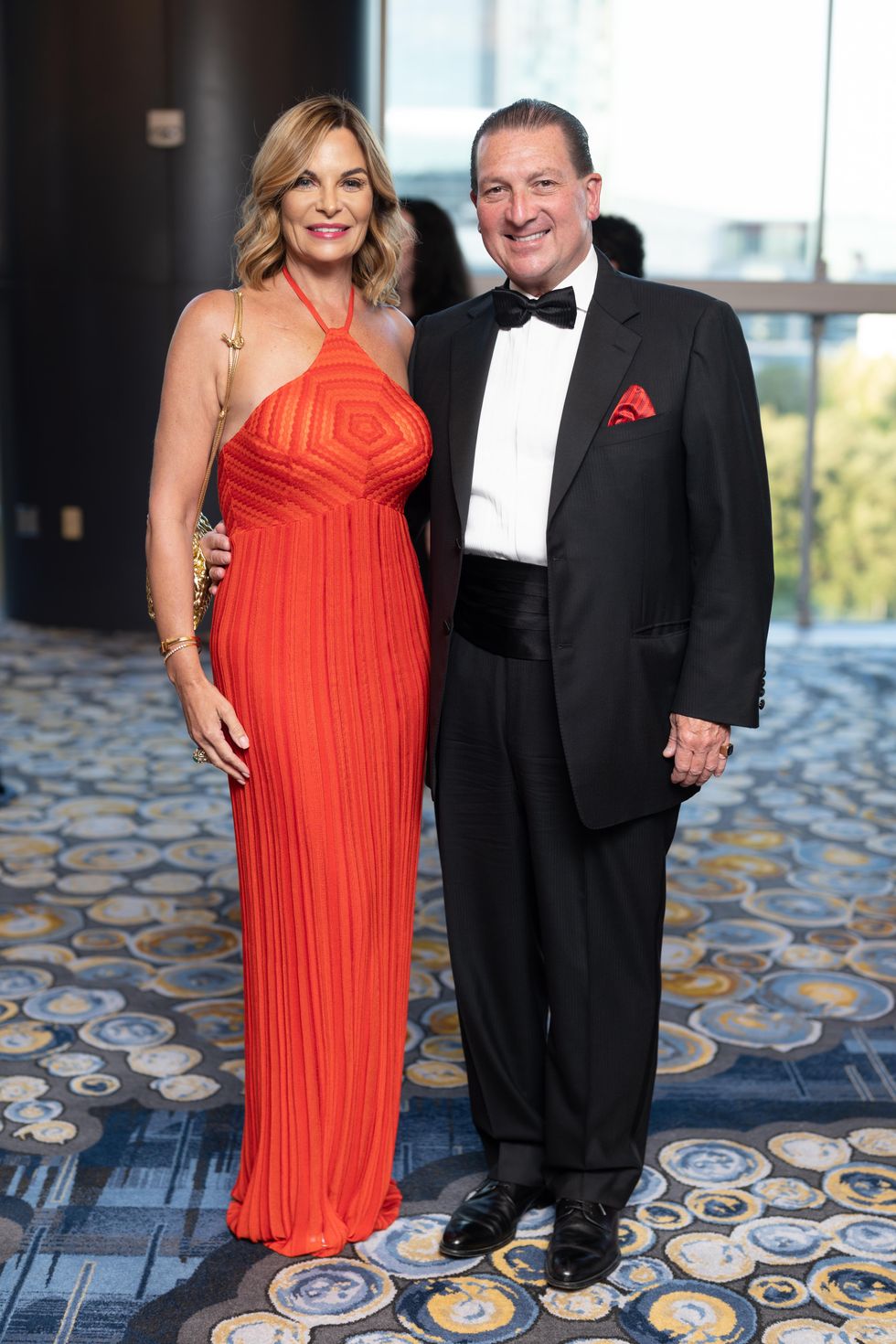 Micheline and German Newall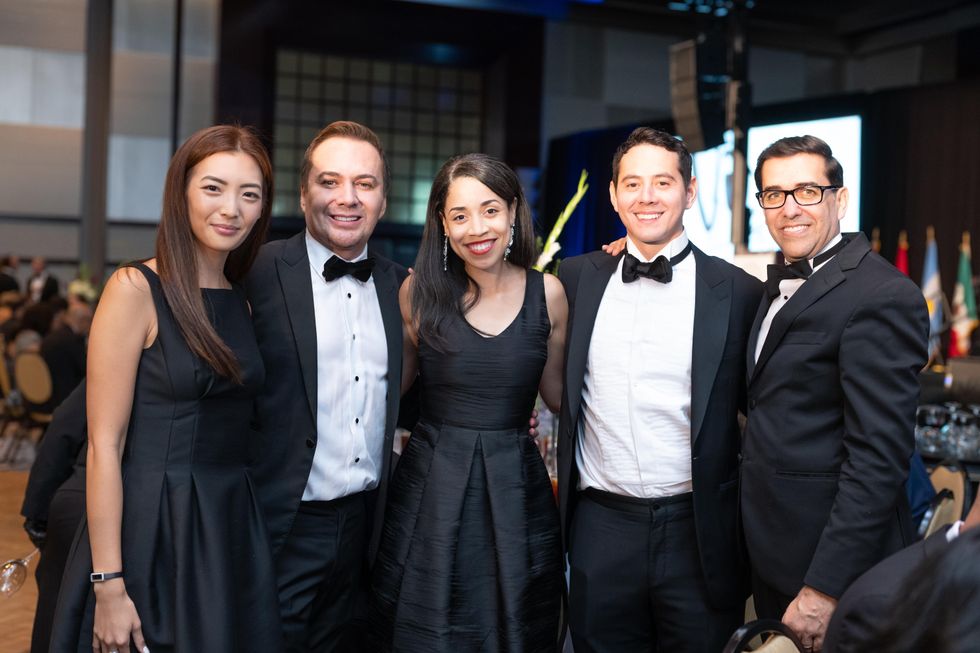 China Contreras, Adrian Duenas, Amanda Edwards, Roberto Contreras IV and Marcelo Saenz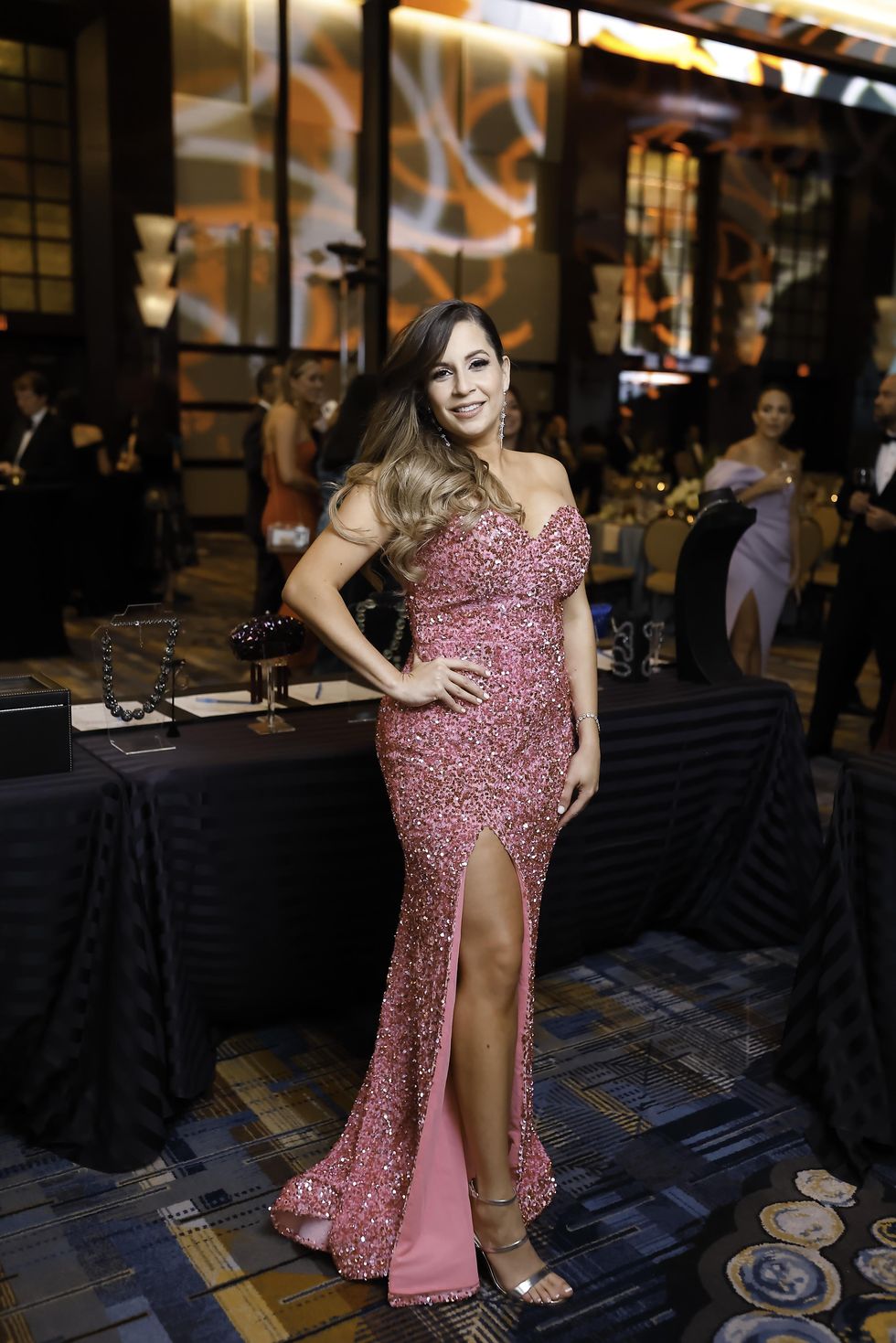 Nina Altuve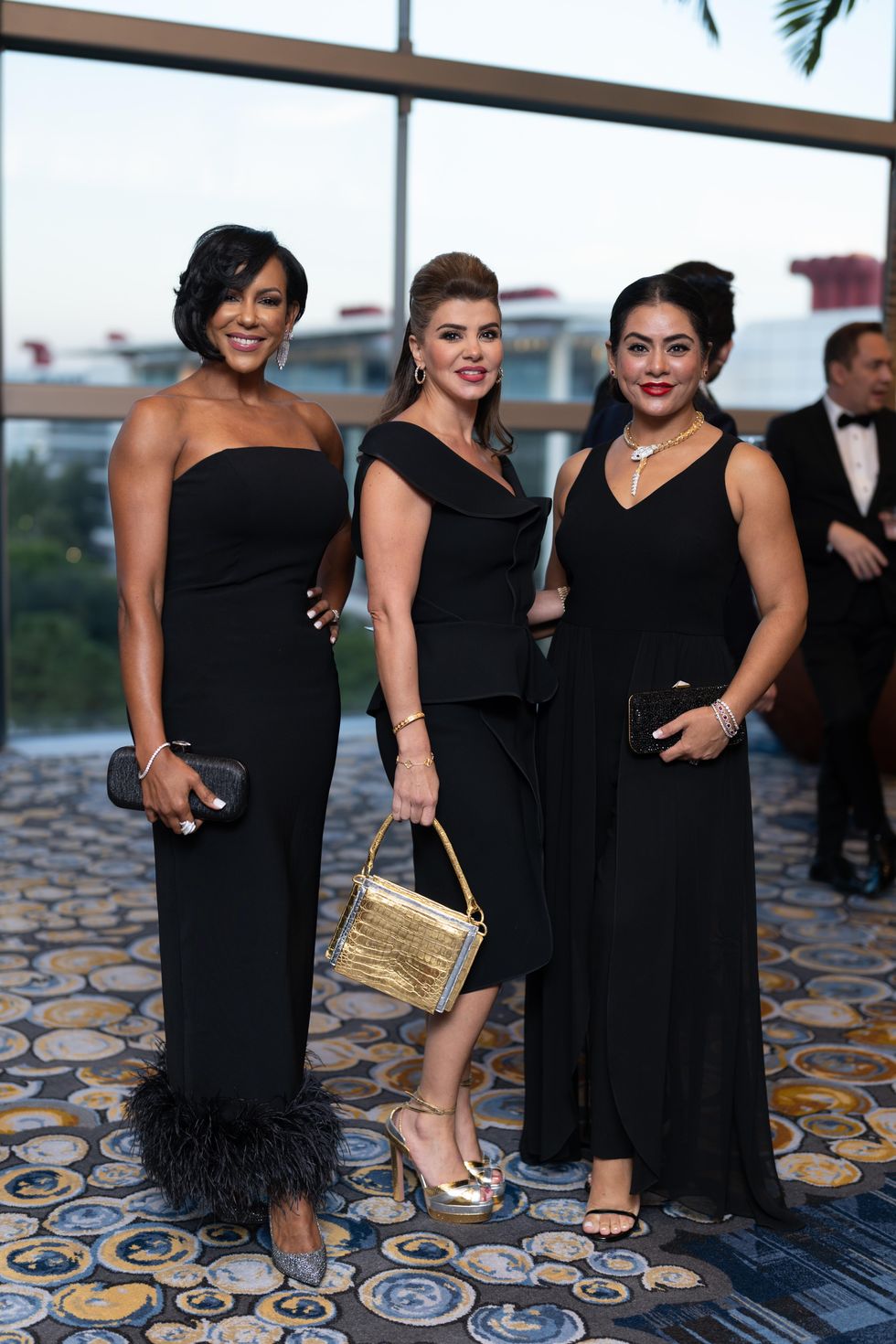 Milka Waterland, Rania Edlebi and Elia Gabbanneli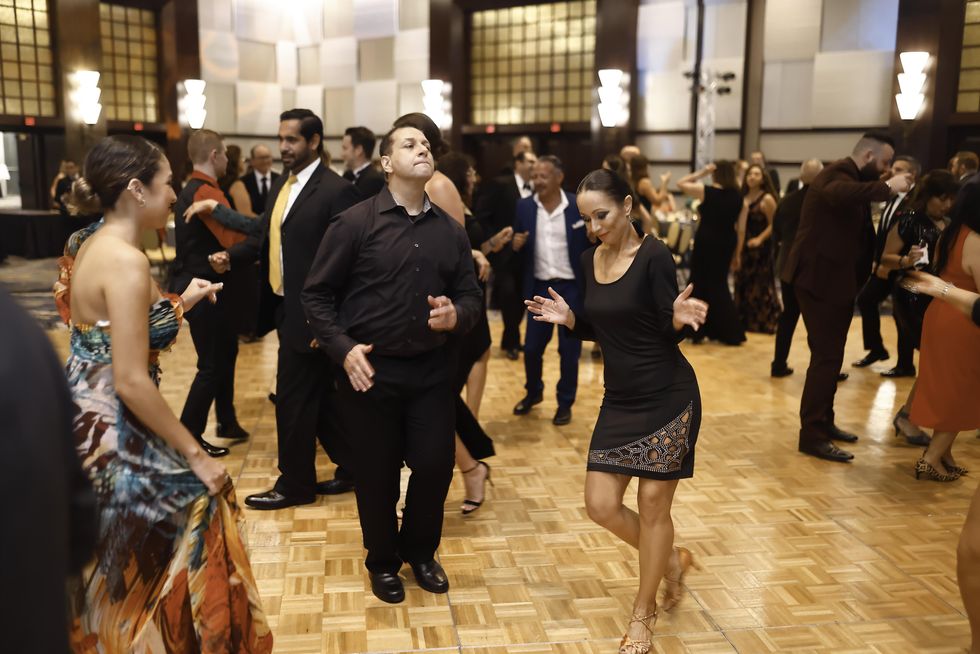 Yordan Alvarez and Mayte Weitzman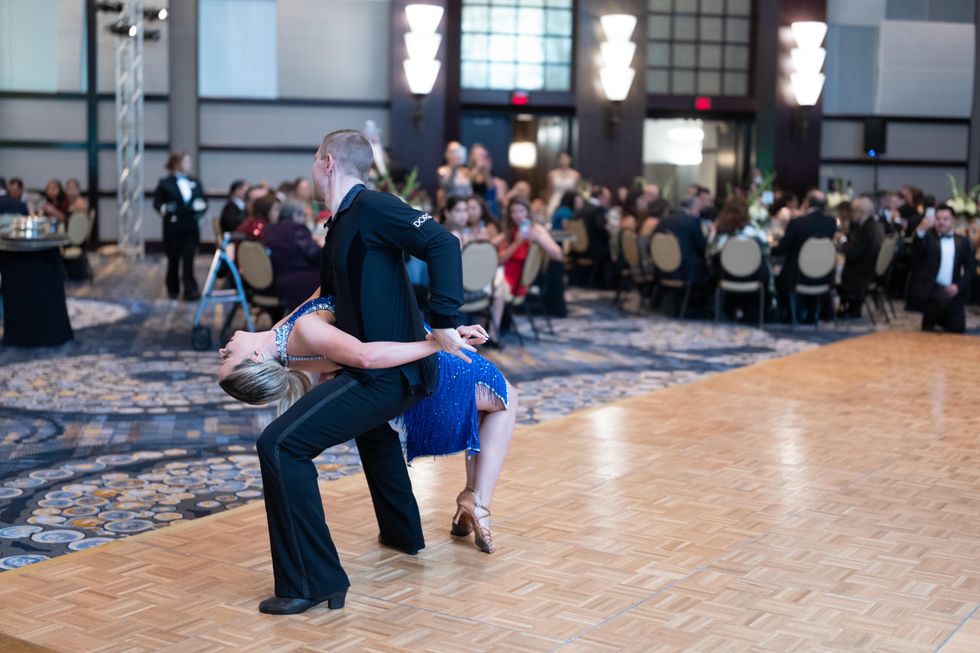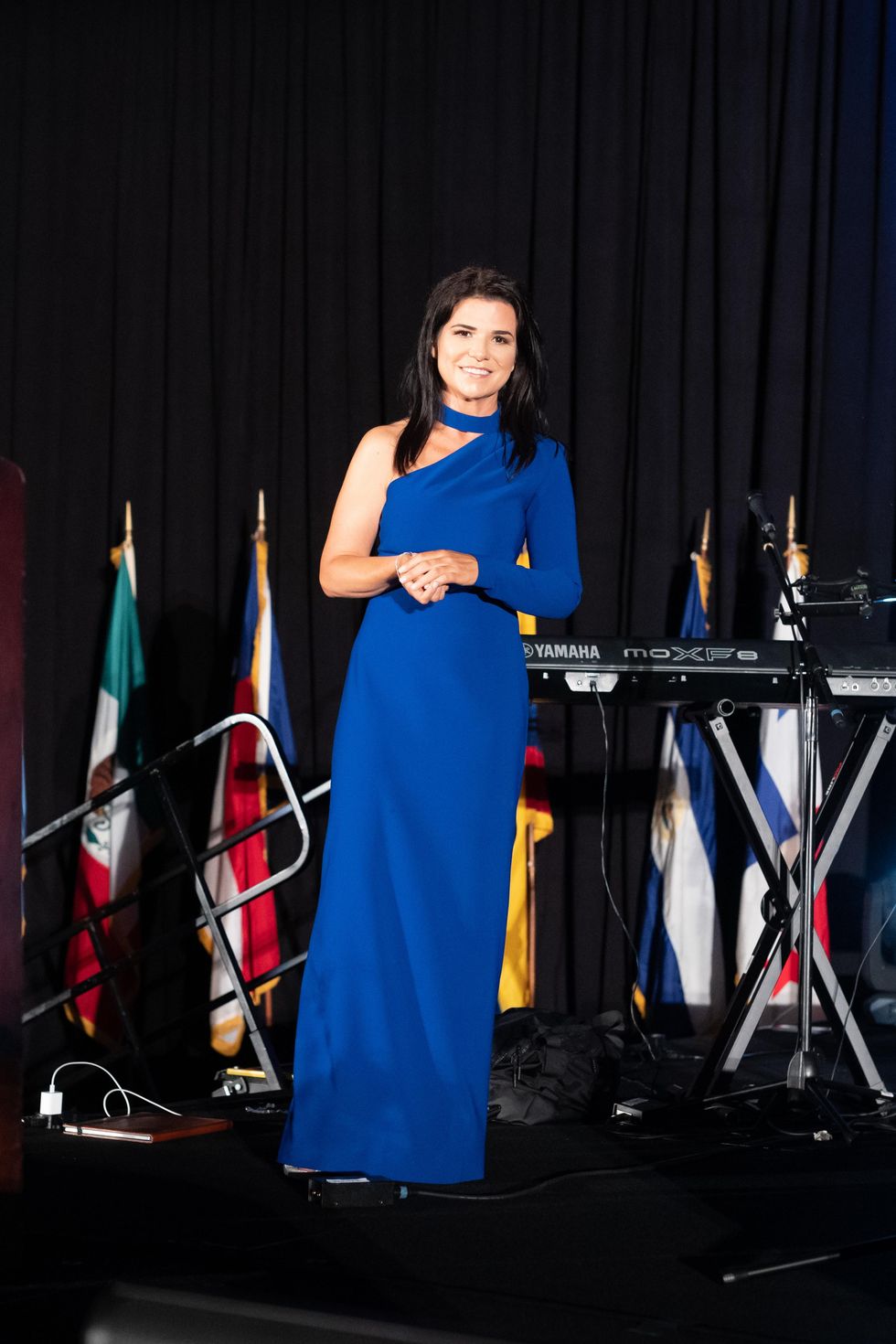 Carmen Herrada
Related Articles Around the Web
People + Places