Guiding Light
Relocating to River Oaks from Europe, a 30-something couple asks designer Marie Flanigan for understated sophistication drenched in sunshine.
Julie Soefer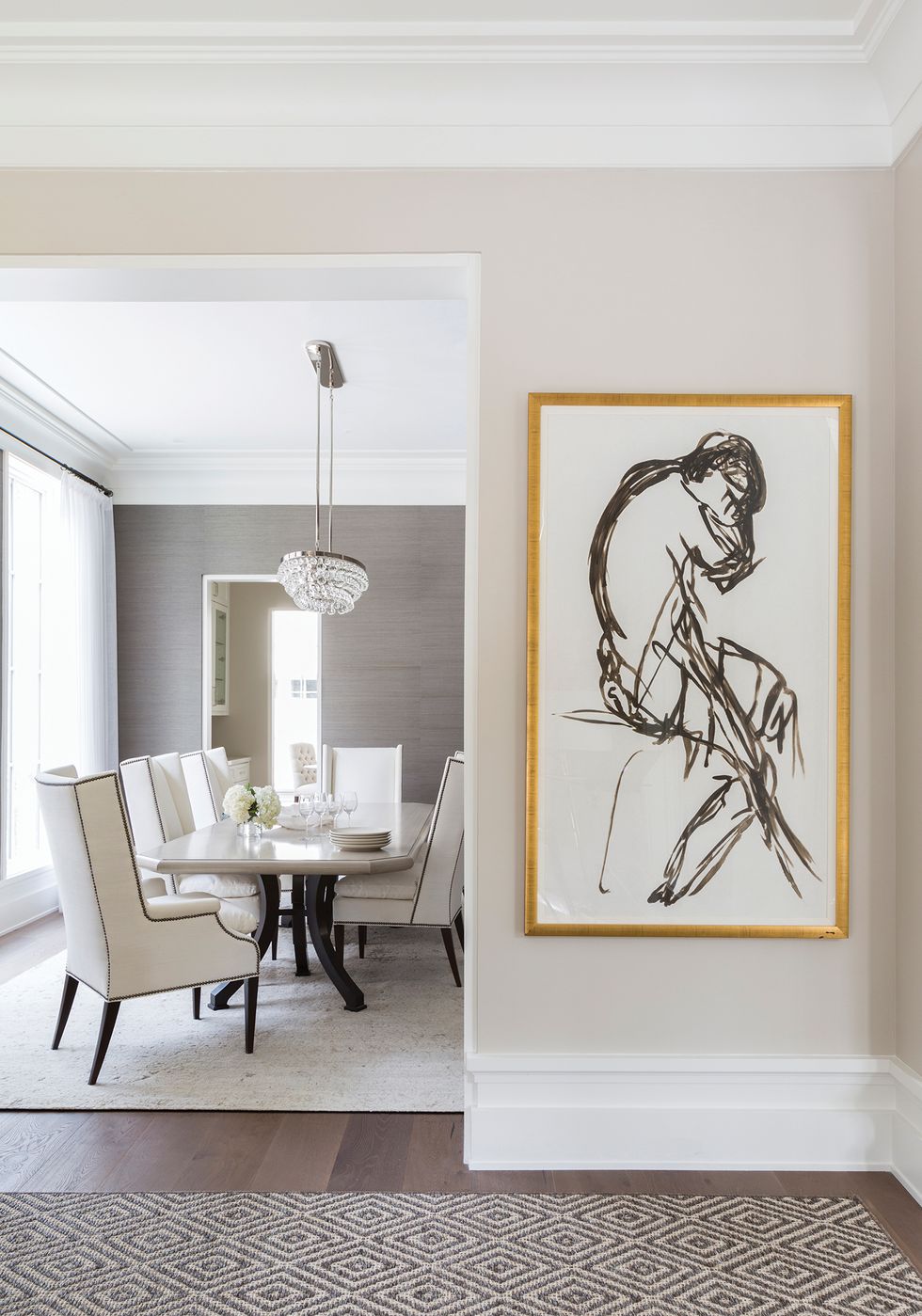 When FaceTime was introduced seven years ago, Apple yet again changed the way the world connected. Video calls became as easy as a phone call, and a face-to-face connection became possible even when thousands of miles apart. Designer Marie Flanigan knows first-hand how advantageous that accessibility can be for business. She designed an entire home for a couple in their 30s planning to move to Houston from Europe, while they were still living in Europe.
---
"The couple was in Geneva and relocating for the husband's job," Flanigan says. "They saw my portfolio online; we only met once. Everything else was done via FaceTime, text and email." The duo had purchased a high-end spec home in River Oaks and gave Flanigan six months to complete the interior. And they wouldn't be providing much to work with.
"When they sold their house in Switzerland, they sold the furniture with it," Flanigan says. All new furniture, lighting, art and accessories would be needed.
The very private-minded clients, who declined to be interviewed for this story, love a neutral palette with rich textures, and were adamant about maximizing the windows and natural light in the space. "We took it from there!" Flanigan says. She worked with them on the furniture and layouts, and, while they had some input, her clients mainly put faith in Flanigan to design their new home — whose ivory stone and stucco façade adorned with gray-blue shutters give the Neoclassical-style architecture a French-country twist — from more than 5,000 miles away.
"It was definitely a design challenge working from afar," Flanigan says. "The clients were always in Switzerland, so I had to make selections and decisions remotely and depend on images sent via email and text to make sure they liked everything." The wife did make one trip to Houston during the design process to go on a shopping trip with the designer. Together, they were able to find a few special lighting and decorative pieces from Circa, Mecox, Vieux and Area.
"My favorite space in the home is the breakfast room," Flanigan says. "It has 180 degree windows. It feels so nice in there, a quiet space tucked in the back." The Lam Bespoke dining chairs are paired with a honed marble and cast iron dining table from Restoration Hardware. Bright white walls amplify the sunshine all around.
The library off the formal dining room — swathed in hues of ivory and warm gray — is the one space in the home where past meets present for the homeowners. Flanigan lined the bookshelves with richly textured seagrass wallpaper, and styled them with a few "special items" the couple provided, including a hand-painted black-and-white urn with a foliage pattern that the couple acquired while traveling. The tight lines of the custom steel gray sofa with side-bolster pillows by the Houston-based Joseph Company add a chic punch.
"I planned everything to arrive for installation the week they moved here," Flanigan says. "We installed everything in two days." When her clients saw their home for the first time, Flanigan wasn't there. So what'd they think? The review came via text, of course. "She is such a well spoken and put-together woman, but she actually cussed on the text message because she loved it so much."
Another great use of communication technology.
AT VERY TOP: Taylor & Taylor's print of a sketch of a nude man, framed in gilded gold, marks the entrance to the dining room, where a gray Phillip Jefferies wall covering adds texture. A sprawling cream limestone rug from Madison Lily is set beneath a custom dining table by the Houston-based Joseph Company. The dining chairs are upholstered in Holly Hunt Great Plains ivory fabric with contrasting nail-head trim.
Fashion+Home