High Notes
After scoring on 'America's Got Talent,' single mom Christina Wells is making her next move.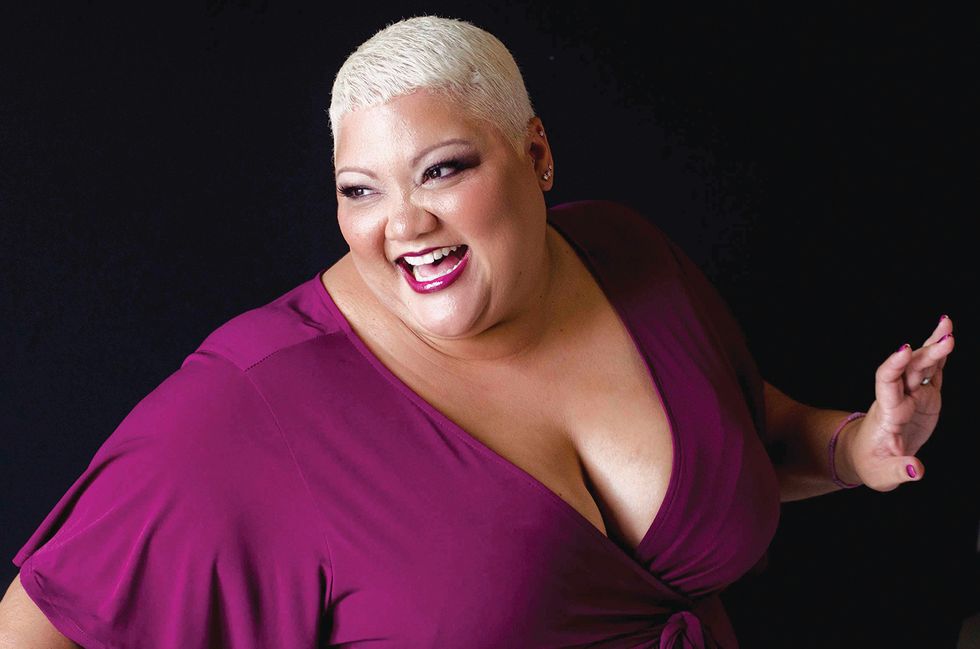 Donning a knee-length pink dress, glasses and a super-short blonde hairdo, Houston native Christina Wells — a registered nurse and single mom — gripped her microphone and stared out into the crowd. Chasing a childhood dream she had all but written off, the singer breathed nervously into the microphone, nodding her head as if to reassure herself — "I've got this" — and then letting loose. From the moment the first few notes of her rendition of "I Know Where I've Been," from the musical Hairspray, filled the auditorium, the crowd of America's Got Talent was cheering and on their feet. A star was born. 
---
Houstonians watched this scene proudly, and followed Wells all the way to the AGT semifinals. And now they can follow her back in her hometown, where Wells — who released her freshman single "Ready or Not" this summer — is recording more music and gearing up for a busy fall.
"I came home from the show to so many requests for me to perform that within two months I had to make a decision to keep working as a nurse or try my hand as a professional singer," says Wells, with sincerity in her eyes and a genuine gratefulness in her tone. She chose to sing.
In July, she played Sour Kangaroo in TUTS' production of Seussical at Miller Outdoor Theatre. "Filled with magic," the powerhouse singer gushes of the show, flashing her megawatt smile. "It was a reminder of my youth, and how much I would have given anything to be able to sing on stage. You could feel dreams coming true."
The mother of two is using her platform to inspire the next generation. "October is jam-packed with speaking and singing events, because it is Bully Prevention Month, which is a cause that inspires me to stand up and share my experiences," explains Wells, who was often told she didn't have the "look" to be a professional singer. "I hope to reach as many youth as possible and let them see that you can be bullied and made fun of, and you can conquer those hurtful moments and turn it into something amazing in your life. I am proof of that very thing." 
Wells inspires grownups, too: A favorite recent show was at the Houston Sports Awards. "Sheryl Swoopes and Alex Bregman both told me they were fans of my singing," she says. "I died a little that night." 
Despite her ever-rising star, Wells remains grounded by her two sons, who she says are her main motivators. "My boys said they always knew I was destined for this." 
Art+Culture