New Netflix Show Spotlights Houston Culinary Scene, Influence of African American Culture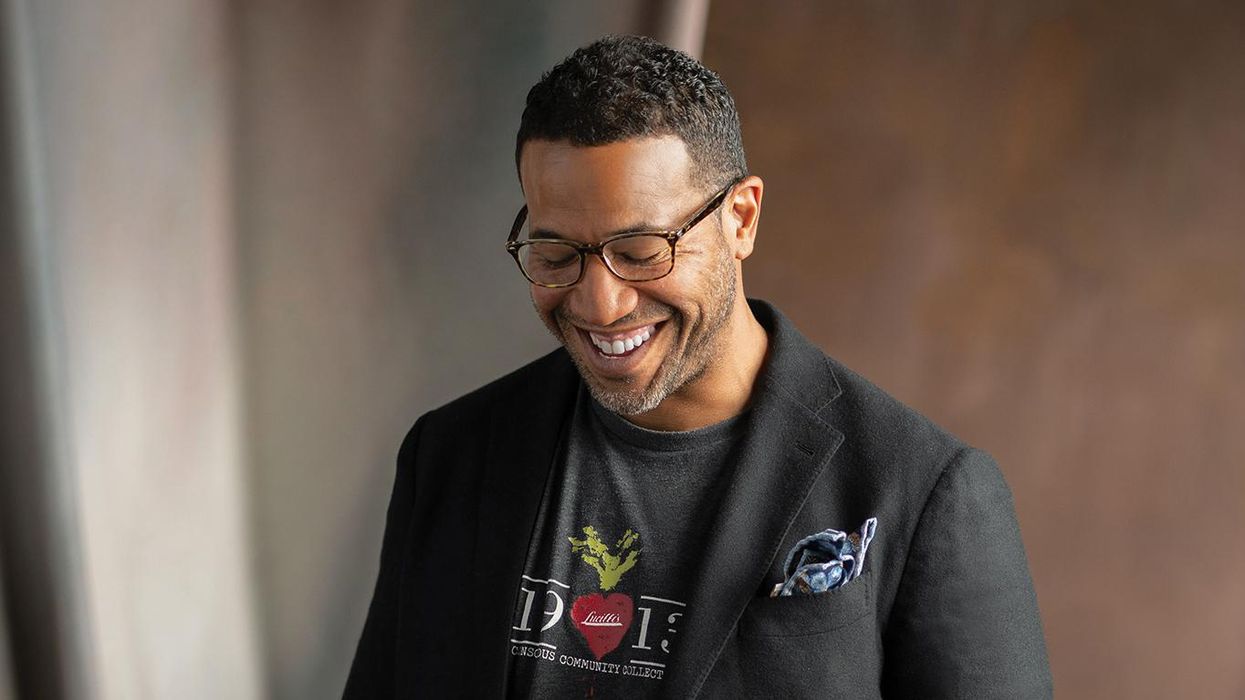 THE COVER STAR of CityBook's latest issue, chef-activist Chris Williams, is also the star of a Netflix show that debuts next week. High on the Hog is a hotly anticipated and already-celebrated four-part docuseries focused on how African American cuisine transformed America's culinary landscape.
---
In the show, adapted from food historian Jessica B. Harris' book of the same name and directed by Oscar-winner Roger Ross Williams, food writer Stephen Satterfield sets out to discover the meaning behind and the modernization of centuries-old traditions. African American cuisine, as viewers learn alongside him, is "much more than stews and soul food." Satterfield meets with chefs, food activists and historians on a journey that begins in Benin, Africa, winds its way through Charleston, New York and Philly, before ending right here in the heart of H-Town.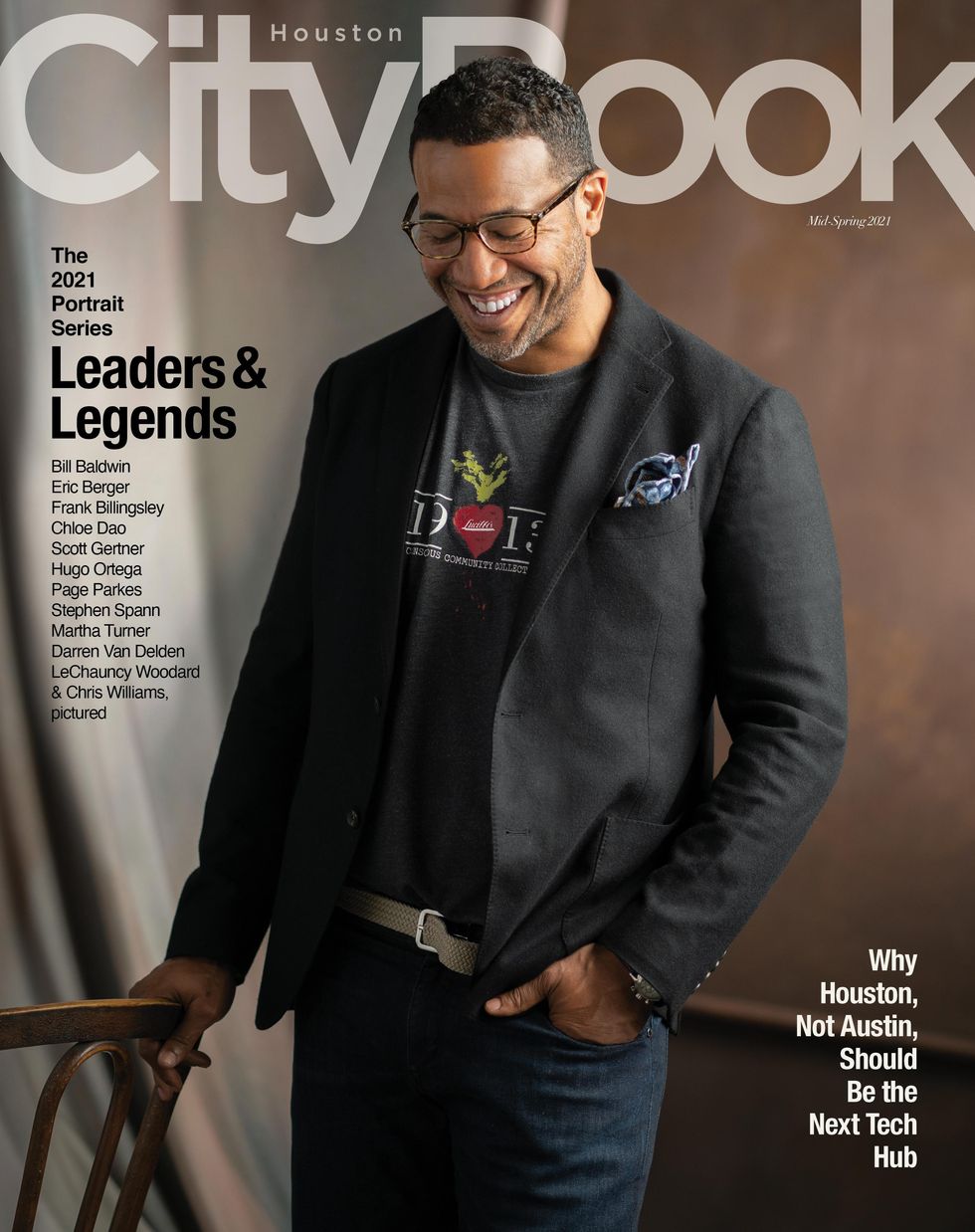 Chris Williams on the cover of the Mid-Spring 2021 issue of Houston CityBook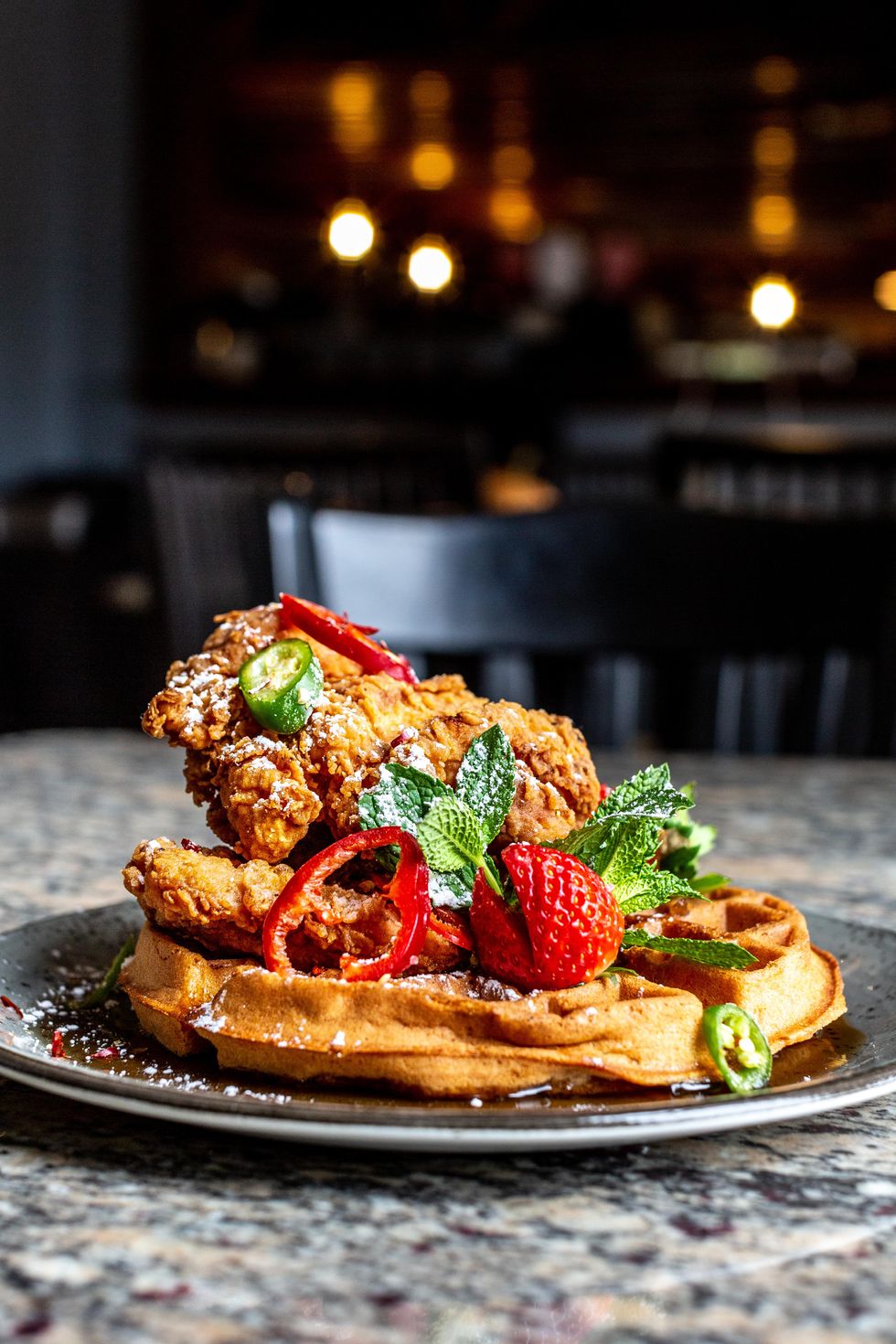 Chicken & waffles at Lucille's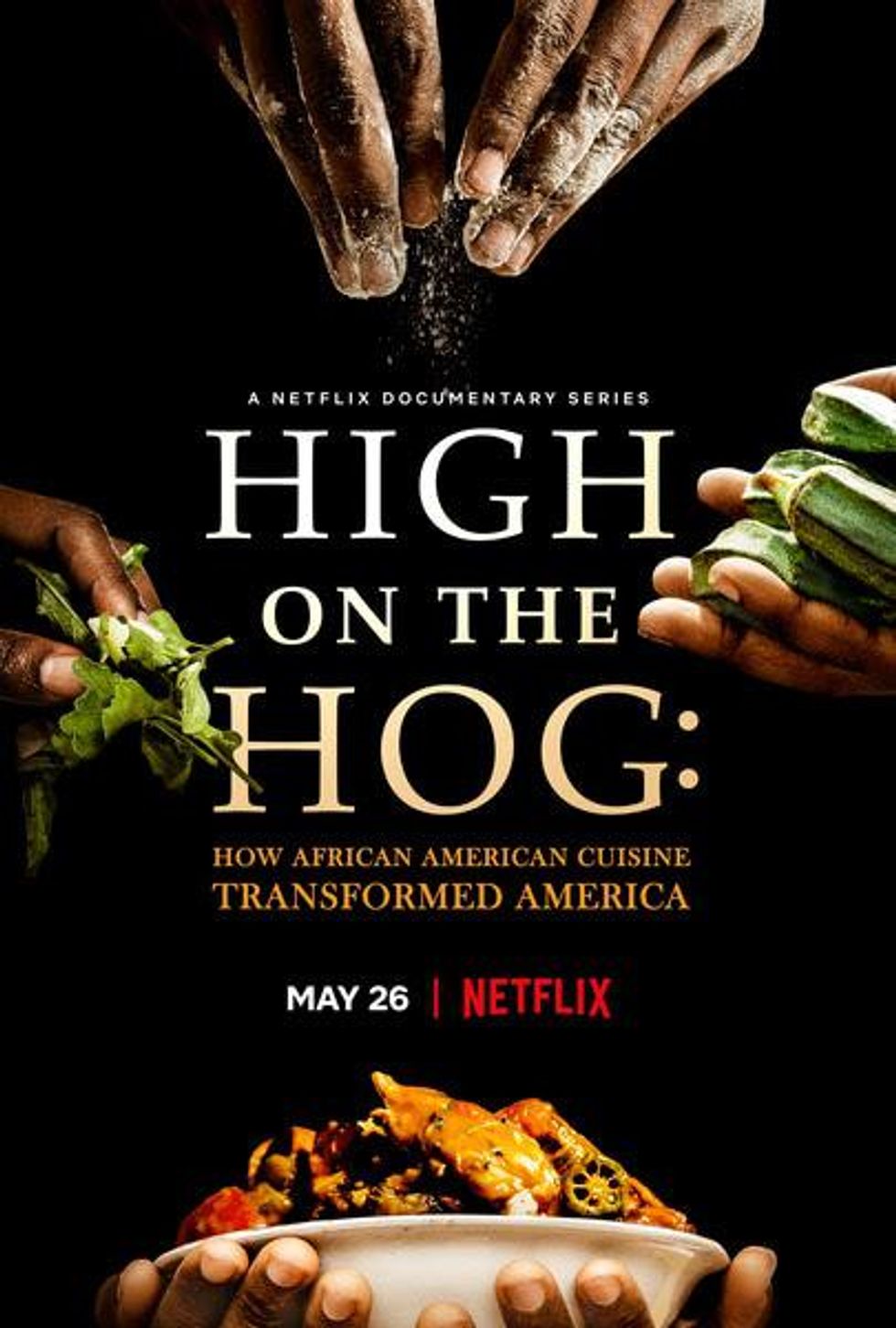 The show's final episode, called "Freedom," focuses on the ongoing influence of slavery on American cuisine and culture. Satterfield learns about Juneteenth-inspired fare, as in desserts by Dallas-based James Beard finalist Jerrelle Guy, author of Black Girl Baking. He heads south and hops on horses with the Northeastern Trailriders, a group of Black cowboys, before venturing into the delicious and multifaceted world of East Texas barbecue — a culinary scene pioneered by the enslaved.
The episode — and the series — concludes in Houston, where Williams prepares dishes from Toni Tipton-Martin's book Jubilee: Recipes from Two Centuries of African American Cooking for Satterfield and Tipton-Martin herself, at his Museum District-area restaurant Lucille's.
As Williams told CityBook last month, the flagship restaurant of his newly formed Lucille's Hospitality Group "is a tribute to my great-grandmother and culinary pioneer," Lucille B. Smith. "We've been feeding the future while serving the past for almost nine years," he said. "I've realized that as a chef, I'm uniquely equipped to tackle these larger issues that surround food. It's no longer about me creating a dish or restaurant concept. Instead, I want to be folding the community into the intended purpose of everything I create. It's about getting everyone involved in every part of the process to get there collectively. I also want to be actively changing the conversation of who can do what and what that looks like."
All four episodes of High on the Hog drop May 26.
Food