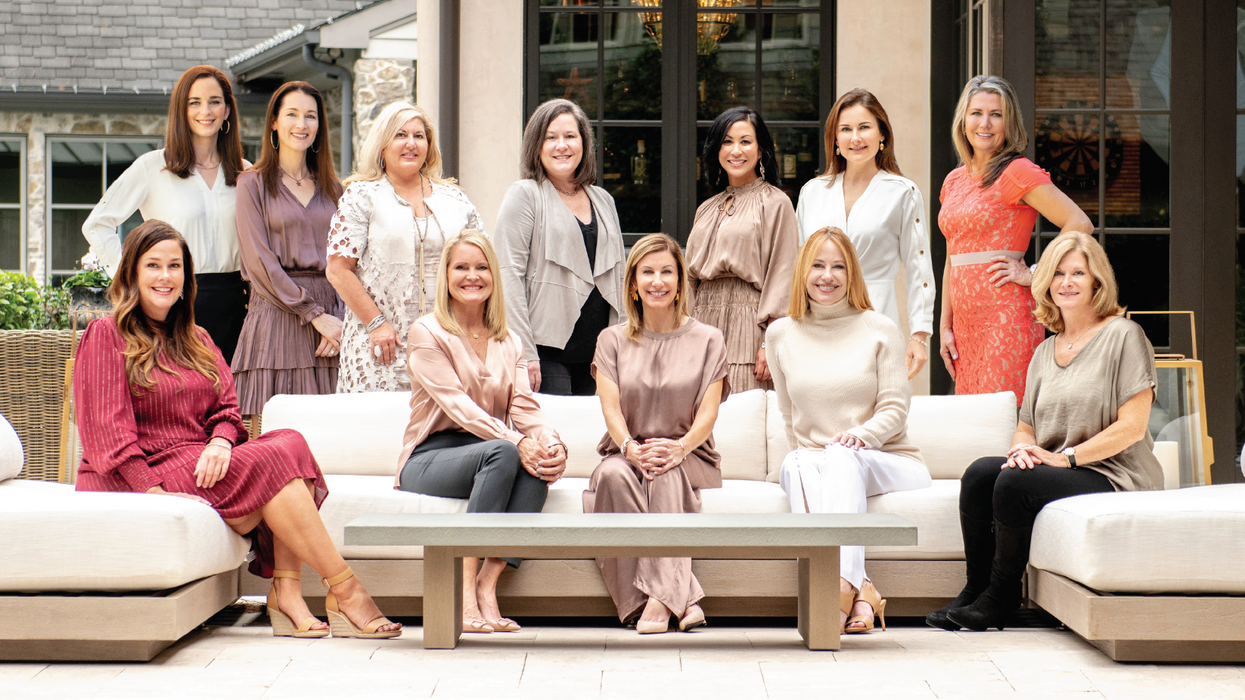 HOW DID YOUR team form? After ten years as a realtor for a top firm in Houston, Kim Perdomo established a boutique brokerage in 2011. The team grew organically and joined forces with Compass in 2019.
What is the relationship within the team? We have a very special relationship as a team. A lot of us have been friends for many years prior to working together in real estate. With that brings a camaraderie and loyalty to one another that is truly remarkable. We all work together to help everyone succeed, and that is a huge benefit to our clients.
What makes you unique? Our Brand Promise:
Maintaining Lifelong Relationships With Our Clients
Personal Service
Distinctive Marketing
Helping Our Clients Make the Right Move
How do you bring this promise to life? We specialize in presenting our listings to the market to achieve the best results. Our personalized, hands-on service includes coordinating staging services, repairs, inspections and through distinctive marketing we attract the largest group of buyers. A few metrics we use to define best results include sales price, contract terms offered, days on market and list price to sales price ratios. Since we are with our clients throughout the entire process, our business relationships typically evolve into true friendships. We have done this successfully in a seller's market and buyer's market. As a team, we have 140 years of experience. We have seen it all.
What's the secret to your success? Integrity. Doing what we say we are going to do and putting our clients' needs above ours.
What's next for the end of the year and 2023? We just returned from our top producer awards trip in Alys Beach, Fla., and we are beginning to set goals and prioritize on how we can continue to raise the bar as individuals and as a team. We are currently working with clients to help them evaluate their real estate needs and monitoring the luxury market while communicating exclusive listing opportunities to our buyer clients and fellow agents. Our team expertise and the Compass advantage provides the ultimate results for our clients.
IT'S ONLY THE first week of December and H-Town is already bubbling over with culinary news. Here's the latest taste of what's new and coming soon!
Food
GIVEN THEIR LINEAGE, the Childress brothers' success may come as little surprise. Masterminds behind 3-D product-imaging company Kermit Labs, Wells, 31, and Knox, 26, got their sharp eye for design from their interior-decorator mom Kara — and their entrepreneurial spirit from Houston-Oiler-turned-auto-dealer father Ray.
They grew up interning for their mom during summer breaks. "When she would present ideas to clients, she'd show a mood board with a small, pixelated image of a sofa next to a tiny fabric swatch next to a tiny wood sample," says Wells. "And she'd say, 'Imagine this sofa covered in this fabric with this type of wood leg.' This client is about to spend $15,000 on the sofa, but they still can't completely visualize it."
The brothers saw an opportunity and pursued the business idea that became Kermit Labs. Kermit allows clients to see products in a photorealistic way, "in the exact fabric and finish and in the exact room they want," says Wells.
Utilizing special software, the Childresses create a 3-D model, "basically a digital twin of the product," Wells explains. "Then we'll also create a texture, like a fabric or wood finish." But the real fun happens next: "We create amazing, slick, virtual room scenes that include the client's products." Even though the exact furniture item or floor covering hasn't yet been built IRL, the customer still gets a scalable and interactive experience. And since Kermit Labs can swap textiles, finishes or accent pieces digitally, it saves the client from producing tangible products in multiple variations — which cuts travel and photography costs by nearly 90 percent while creating stunning product imagery. The business model has earned the endorsement of major industry players like Ashley Stark Home, Lee Industries, and Visual Comfort & Co.
"We're working on view-in-room capabilities," says Knox, "where you can look through your phone and picture the proportions of a sofa or chair in your own home."
Related Articles Around the Web
People + Places