Call It a Comeback! Restaurant Industry Survivors Serve Up Sexy Seasonal Fashion
Ashkan Roayaee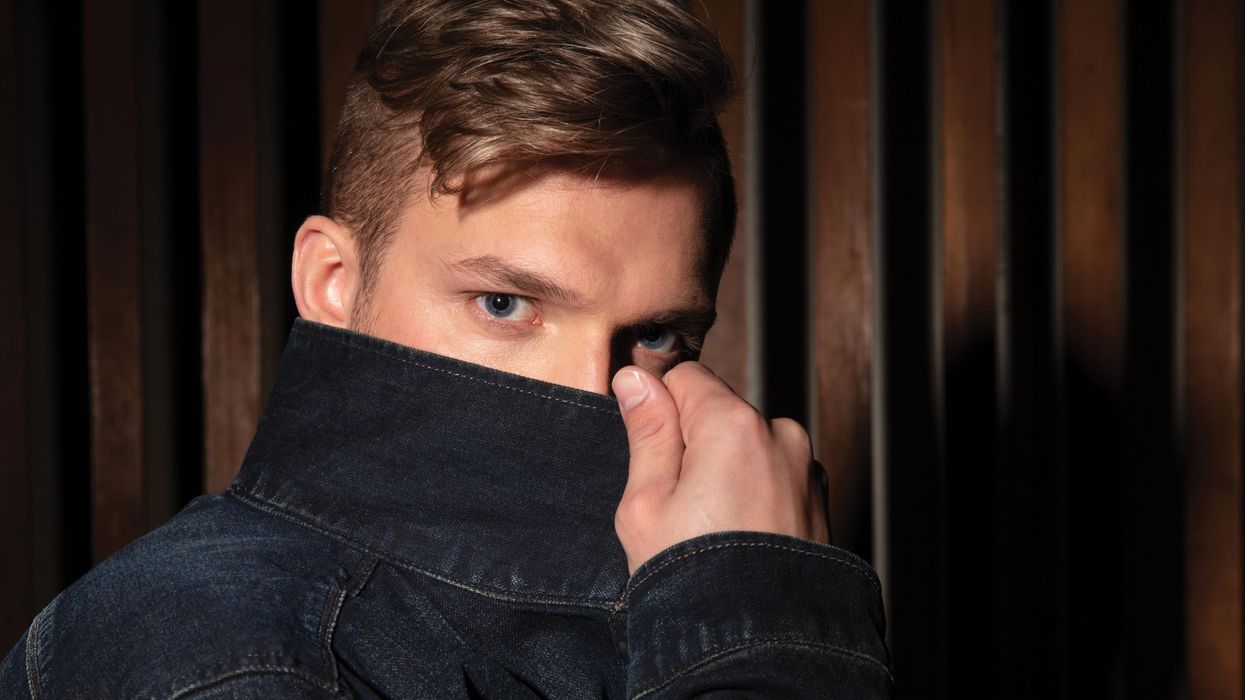 FEW HAVE BEEN hit harder by Covid-era shutdowns and slowdowns in Houston than restaurant and hospitality workers. These five are boldly back in action now — serving up food and drinks again, with a side of smokin' seasonal style!

---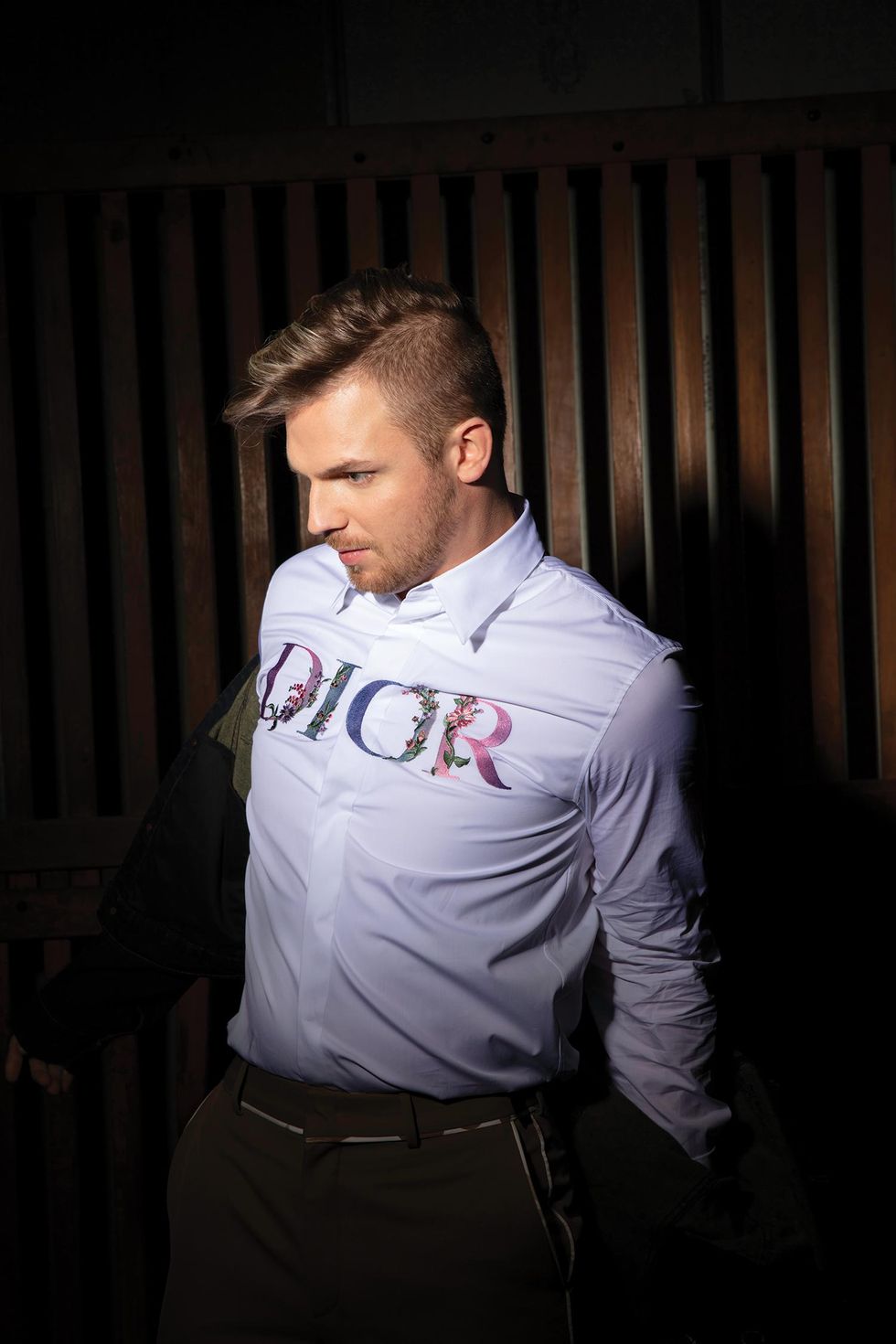 Shirt, $1,300, by Dior, pants, $890, by Fendi, and jacket, $250, by G-Star Raw, all at Saks Fifth Avenue.
Tim Reading Private Chef
Reading grew up near Boston, where he washed dishes at the local country club and eventually became a cook. His training and work took him from upstate New York and Germany to famed chef Hugo Ortega's Caracol in Houston, where he was exec chef when the pandemic hit. He was laid off on his birthday. "I began hosting small parties for my friends to make ends meet," he says. Word of mouth and social media buzz took off, and his services are increasingly in demand! "I keep myself positive by taking a step back, taking a deep breath and giving it my 100 percent."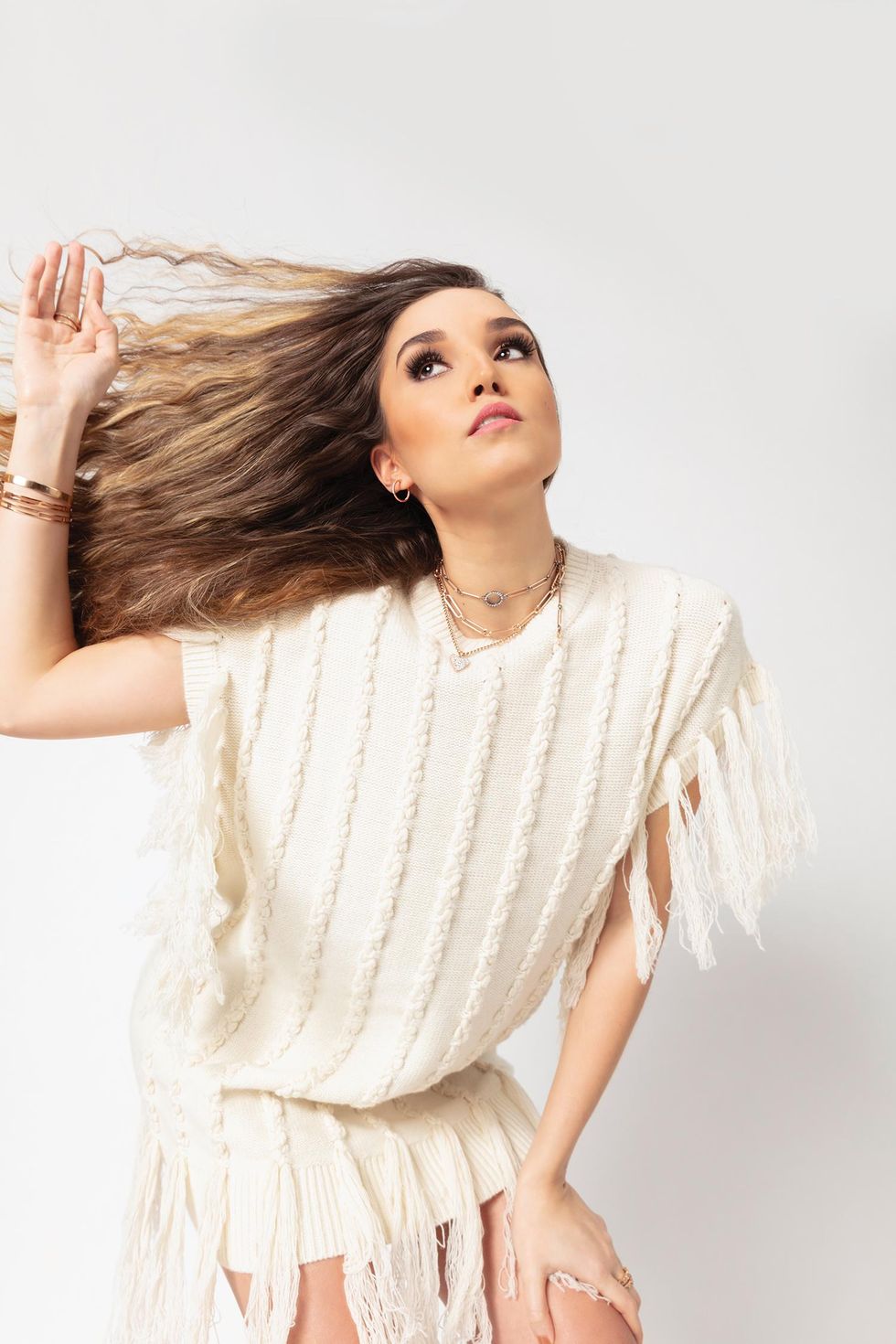 Dress by Michael Kors; paperclip chains, $4,625 and $5,475, chain-link necklace, $2,000, heart pendant, $8,200, and floral bracelet, $4,350, all by Lesley Ann Jewels; keyhole bracelet, $4,350, and hinged bangle, $5,675, by Norman Covan at Lesley Ann Jewels.
Gabrielle McTopyHostess at Willie G's Seafood
McTopy, who's back to work after a three-month furlough last spring, admits it's been a rough and "unpredictable" season of her life. "It's very hard for me at times," she says. "I can't always find the light in all the darkness, but it helps me to know that all things are temporary. The hope I have for the future — for myself, and for those I love — is what keeps me going." McTopy, a Lamar High grad who spends her downtime cooking and exercising, is originally from Houston with family in Louisiana. She's working toward a degree in international business at the University of St. Thomas.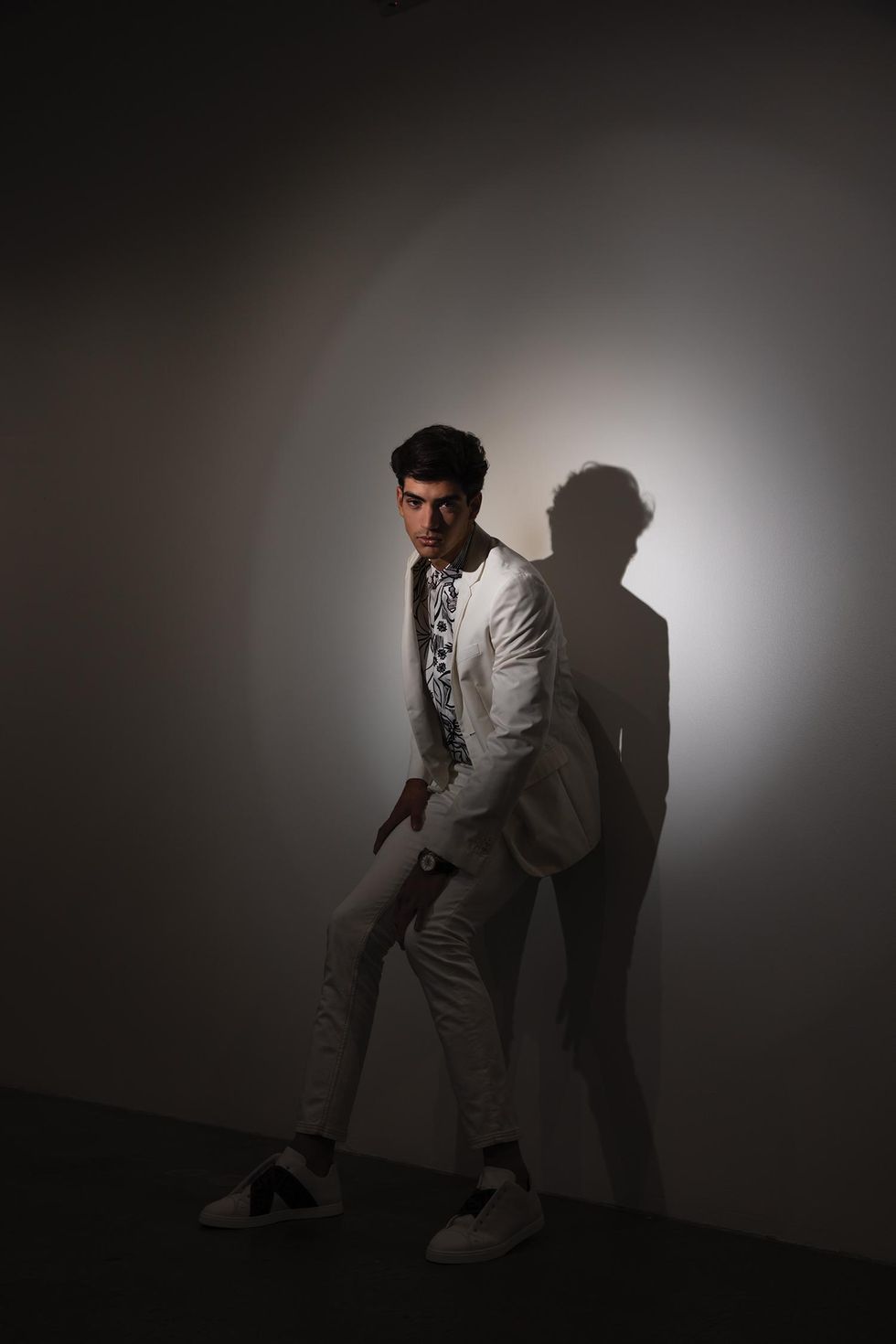 Shirt, $950, jacket, $1,690, pants, $890, and shoes, $690, all by Fendi at Saks Fifth Avenue; watch, $6,000, by Tudor at Deutsch Houston.
Joao Diniz Bartender at The Oaks
Originally from Brazil, Diniz is working his way through Blinn College. He remembers how scary the early days of Covid were, when The Oaks Kitchen & Bar was only open for takeout and delivery. "A lot of change was happening very quickly," he says. "I was just really grateful to be able to keep working." He continues to be thankful, and eager for a return to normalcy. "Things are certainly better now, but not everything is quite back to normal yet. Business still fluctuates quite a bit, and reduced seating at the bar definitely affects the bartenders a lot." His family — and listening to music — keep him upbeat and positive.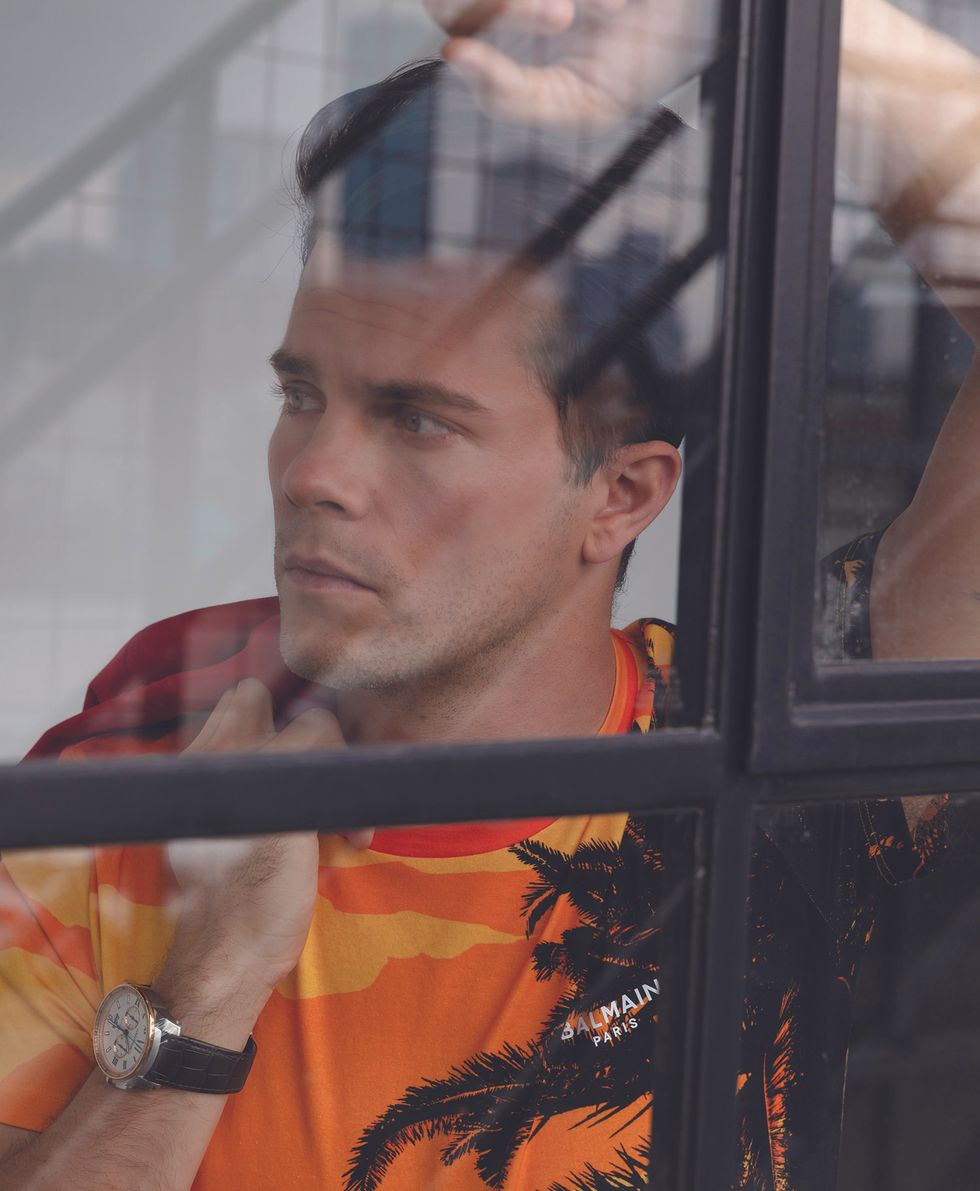 Shirt, $745, and suit, $298, both by Hugo Boss, at Saks Fifth Avenue; watch, $14,000, by Cartier at Deutsch Houston.
Chris Wise Operations Manager at Southern Smoke

A La Porte native who first came to Houston to play music with his band Buxton, Wise has also worked in bars and restaurants here for a decade — most recently at Cantina Barba, until Covid shut it down. But when that door closed, a window opened at the Southern Smoke crisis-relief organization for food and beverage workers. He was hired to manage operations and, as he puts it, "advocate for an industry that has given so much to me." The career change has been profound. Wise will enroll in UH this fall, to further his education in nonprofit leadership. "Southern Smoke started as a means to an end but soon became a source of purpose."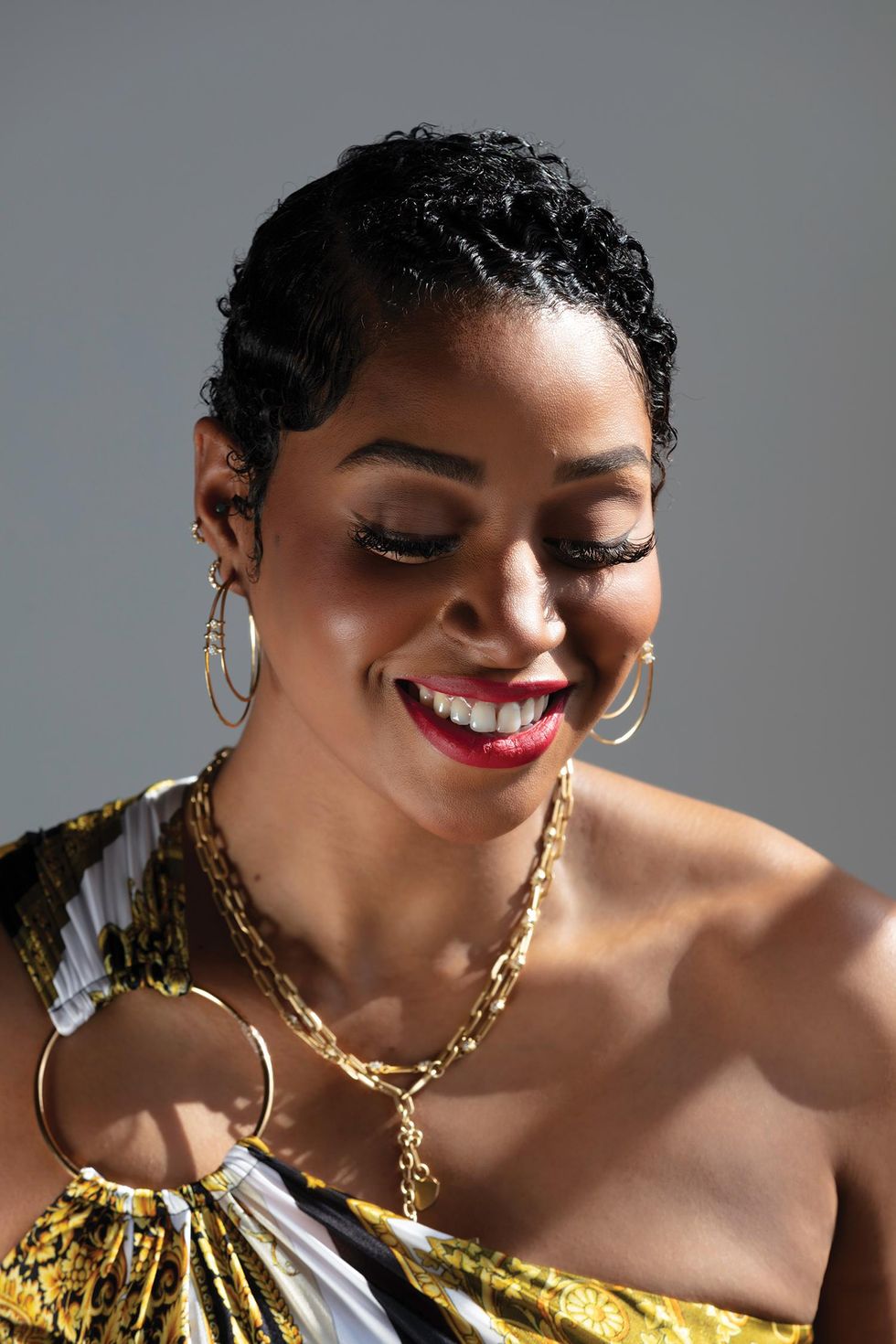 Dress, $1,975, by Versace, at Saks Fifth Avenue; necklaces, $13,000 and $14,000, double-hoop earrings, $5,900, ear cuff, $950, and huggie earrings, $1,950 and $2,600, all by Jade Trau at Lesley Ann Jewels.
Alexa Braswell Lead Mixologist at Le Colonial

Like most of us, Braeswell recalls "high levels of anxiety" when she found herself without a job in the beginning of the pandemic. She made the best of the downtime — working out, reading and leaning on her family for "good energy." Now the native Houstonian is back to work, adjusting to the "new normal," which includes constant safety protocols. "We have to support each other in this new world," she says. "Food is a human necessity, but it is also a way to bond over a delicious meal. I am happy that we can provide that for people who are ready to step out."
Styling by Todd Ramos, hair and makeup by Edward Sanchez for Edward Sanchez Cosmetics, shot on location at the Silos at Sawyer Yards.
Style