Cruising Finally Returned to Galveston Last Week After 16-Month Covid Halt, and We Were Onboard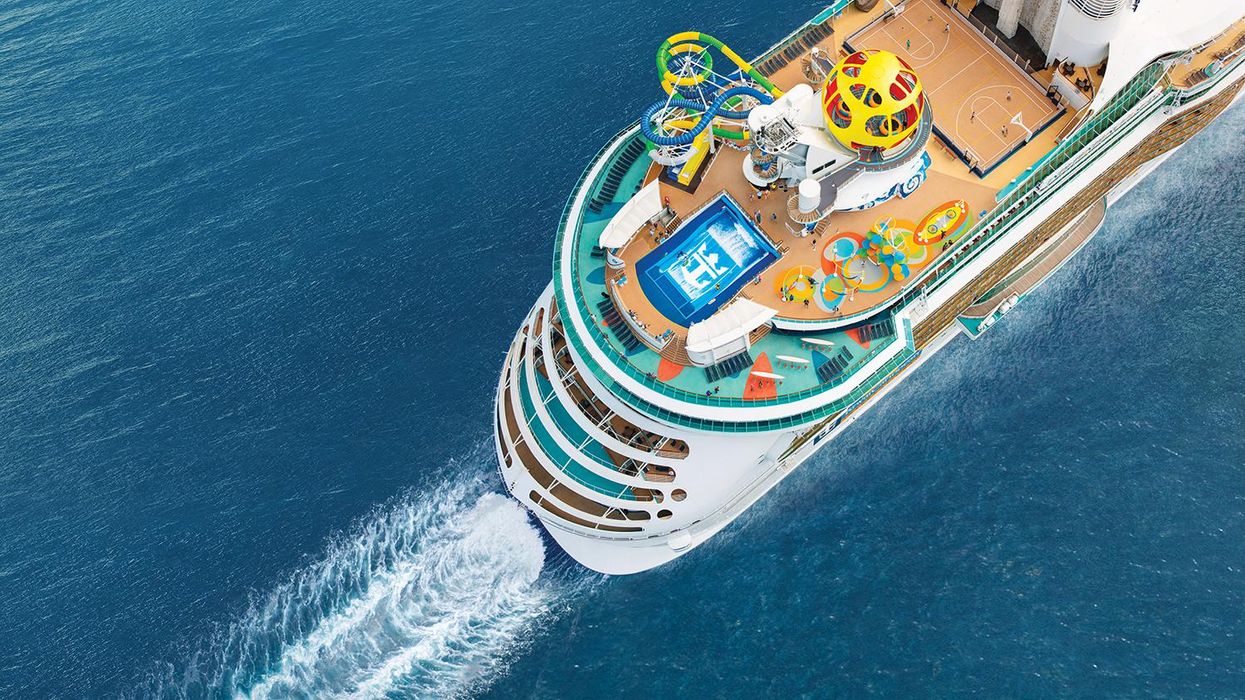 "WE'RE BACK" WAS the clear message from the crew on the Independence of the Seas, the Royal Caribbean cruise ship that started sailing out Galveston again last week for first time in 16 months, even as the Covid pandemic's Delta phase plays out.
---
"We're back!" shouted the cruise director, fist raised and festooned in his sparking black tuxedo jacket, following a set by comedian Paul Ogata on the first day of a four-day sail from Galveston and Cozumel last week. "We're back!" shouted the Australian-born entertainment coordinator, in her skin-tight denim bodysuit, on the penultimate night of the cruise, in preparation for the ship's '70s "Disco Inferno" dance party, one of the dozens of Covid-cautious events organized to keep cruisers busy on the boat in between the two ports.
Other events included a glittery ice-skating show — yes, there's an ice rink on board! — a performance by El Gaucho, a Uruguayan who does dangerous stunts with a pair of swinging bolas, and the crooning tenor Darryl Williams, whose album, The Mind of a Tenor, is on Spotify. There are also nightly karaoke sessions, piano-driven singalongs, name-that-tune contests and much more.
How much more? Attractions on board include a rock-climbing wall, basketball court, a wave pool where you can simulate surfing and boogie boarding, the three-stories-high "Perfect Storm" duo waterslide, where you can race a friend. There's a casino on board, complete with roulette, card tables and slots. And shopping, were you can buy a fine watch — a new Breitling Navitimer Cosmos, sir? — or a handbag from Michael Kors, or candy-colored Lacoste polo.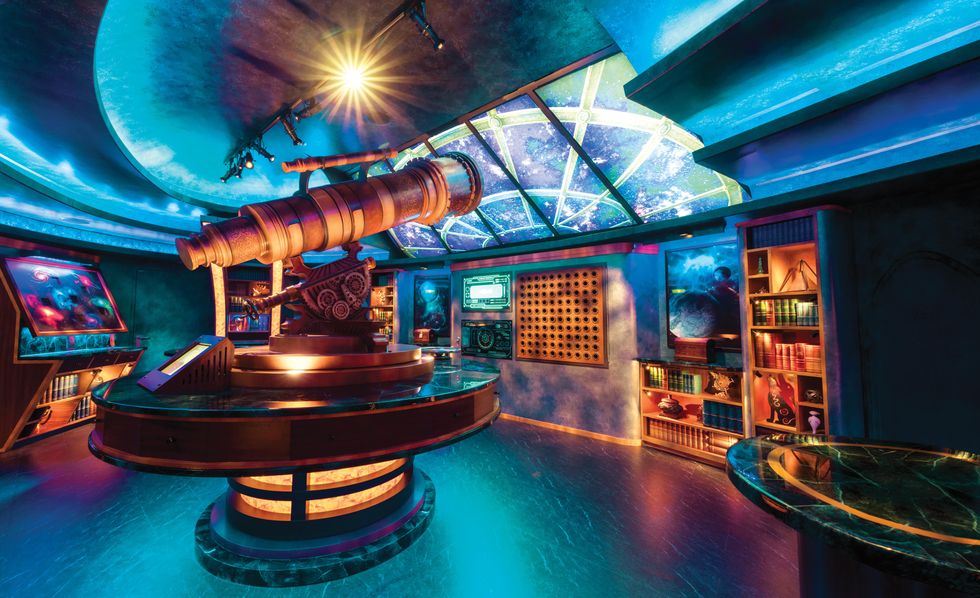 The escape room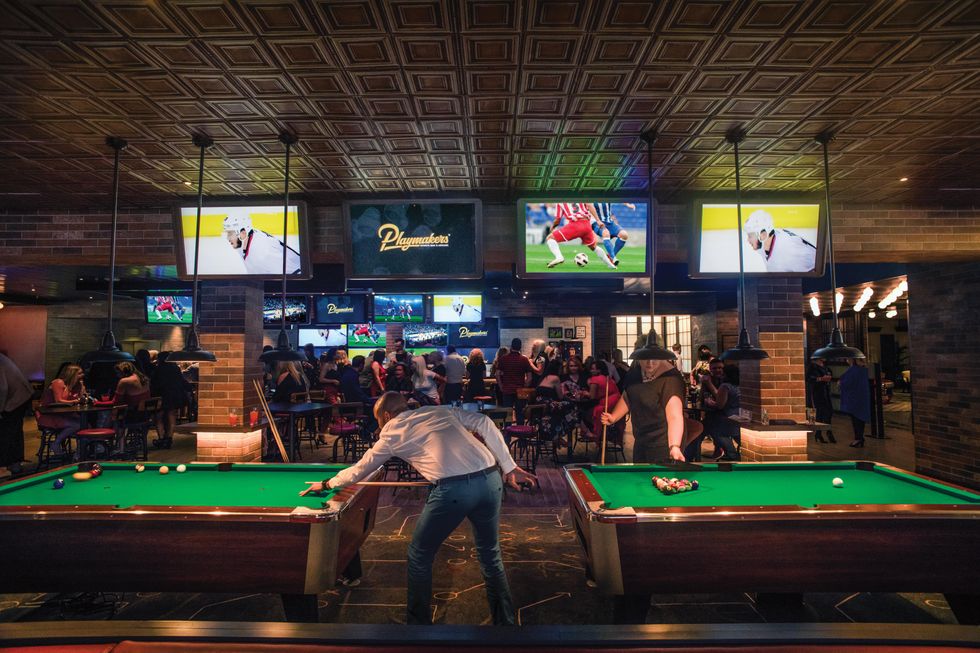 Playmakers sports bar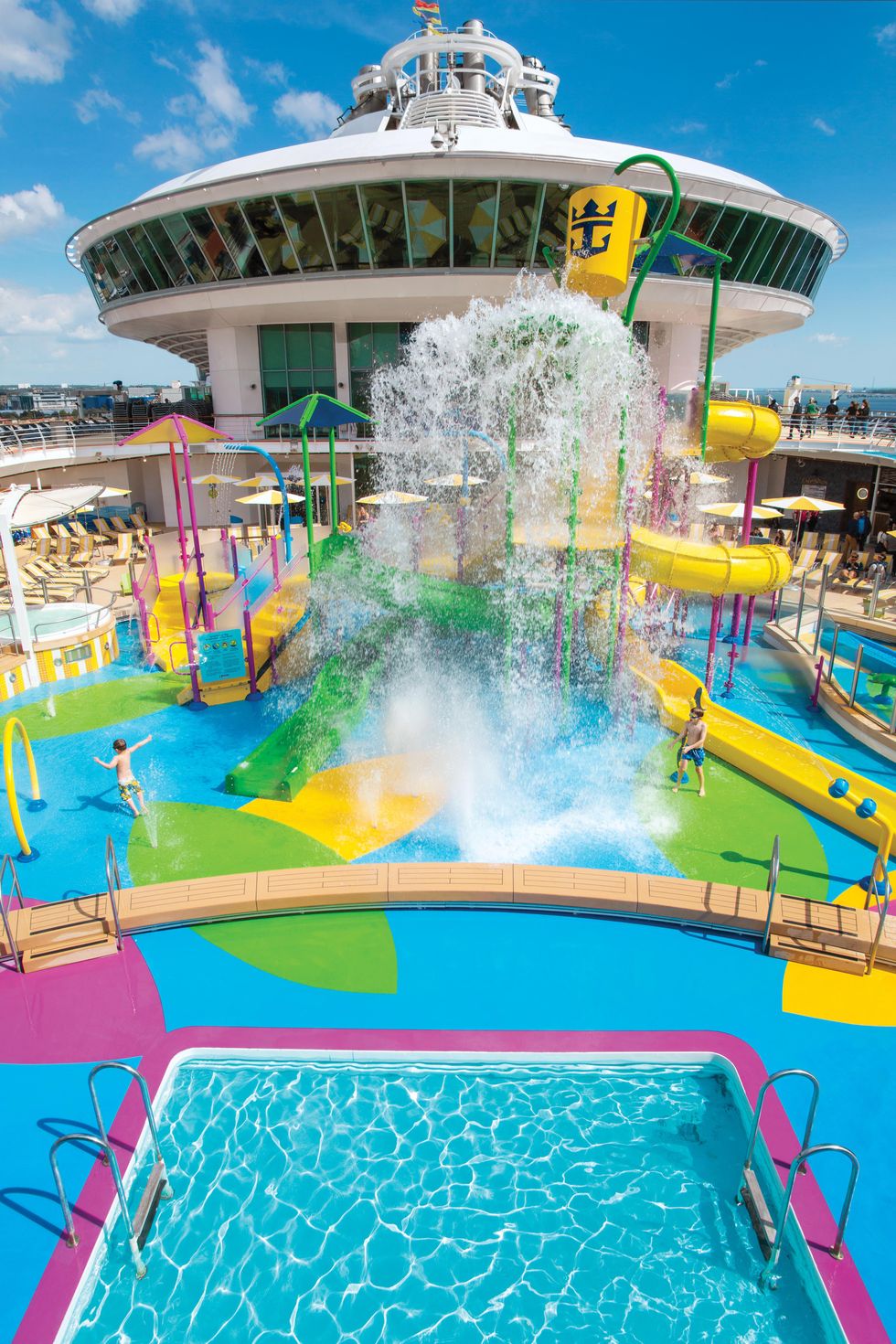 Splashaway Bay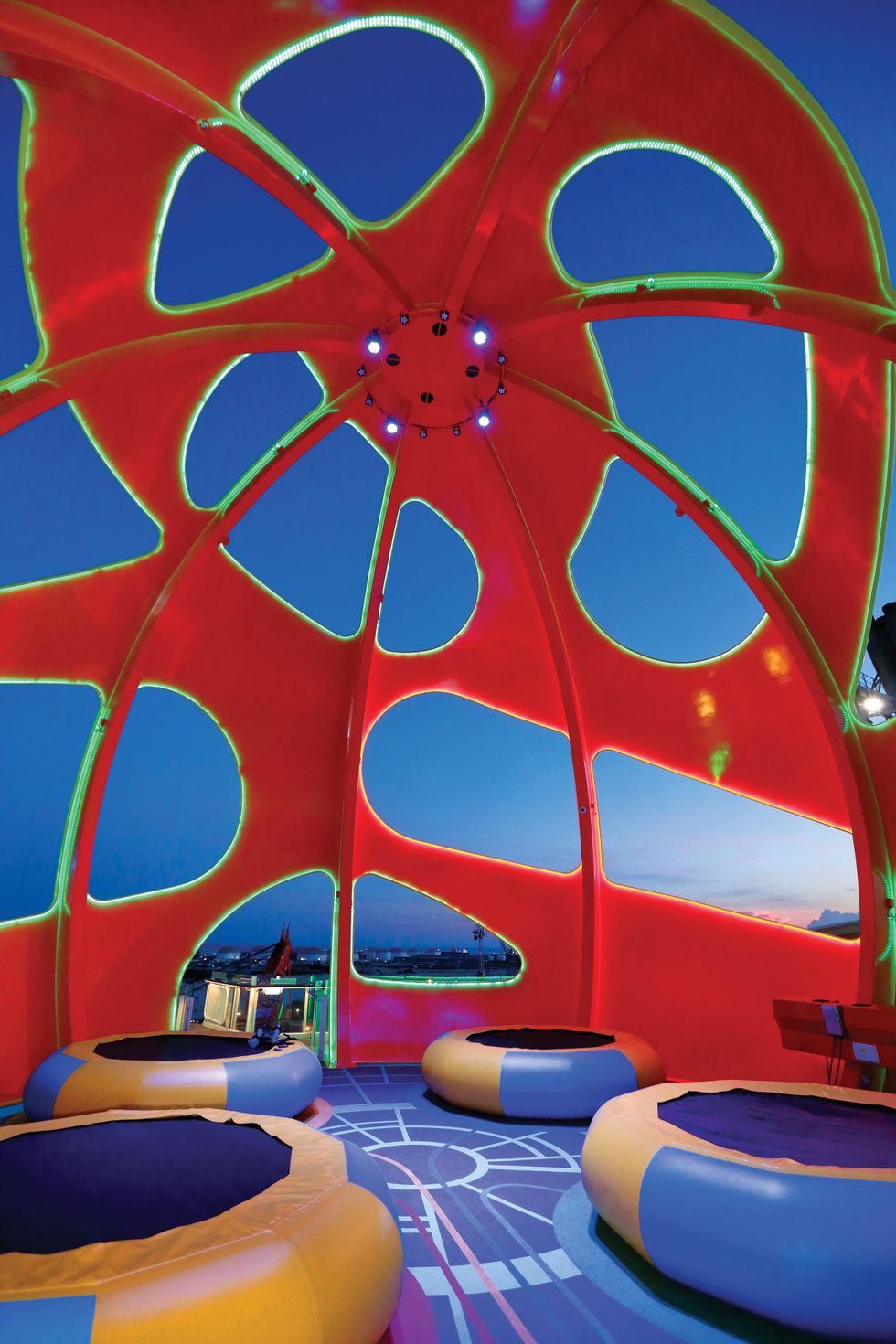 Skypad
And then there's the food. Dining options include multi-course chef's tasting menus in the multi-story main dining room, high-end Italian, a steak house that would placate any picky Texan, a damn fine English-style fish-and-chips shop, a branch of Johnny Rockets, a sports bar, a pub, a wine bar, a Champagne lounge and a Japanese sushi spot complete with several teppanyaki tables for family-style entertainment dining — think food being flipped into your sibling's mouth while he or she is blindfolded. Feasting and cruising are very sympatico, so long as the constant gentle rocking of the ship doesn't make you queasy.
The crew — which hail from Australia, Bulgaria, Philippines, Ukraine, and everywhere in between — were clearly delighted to be back to work, even if this sailing hosted just 400 guests, a tenth of what the ship regularly hosts.
The occasion of the cruise was to test out new safety protocols put in by Royal Caribbean to ensure the guest's health and happiness. On this particular sailing, all guests and staff were vaccinated, though future sailings will make accommodations for the unvaccinated, especially children.
Many areas of the ship are not accessible to the unvaccinated and staff monitor the guests closely, ensuring they sanitize their hands regularly before entering places where they may interact with surfaces touched by others, such as restaurants, coffee shops and the casino. On the snorkeling excursion to the Chankanaab National Park in Cozumel, the dive masks were sanitized and individually wrapped, and everyone was given his or her own snorkel to take home with them. Speaking of masks, face coverings are required inside at all times and on specific parts of the deck. Royal Caribbean says that more than 110,000 people have sailed on the cruise line since December, largely without incident. On this particular cruise, no cases of Covid-19 were reported.
With a near completion of its own dedicated cruise terminal, Terminal 2, Royal Caribbean is amping up its schedule from Galveston. The Independence of the Seas will continue to sail to Cozumel from Galveston into the fall, when it will be joined by the Liberty of the Seas, in October, which will offer seven-day itineraries to the western Caribbean.
People + Places