Killen It in Cabo!
Ronnie Killen pops up at the Resort at Pedregal over Memorial Day weekend.
Steve Visneau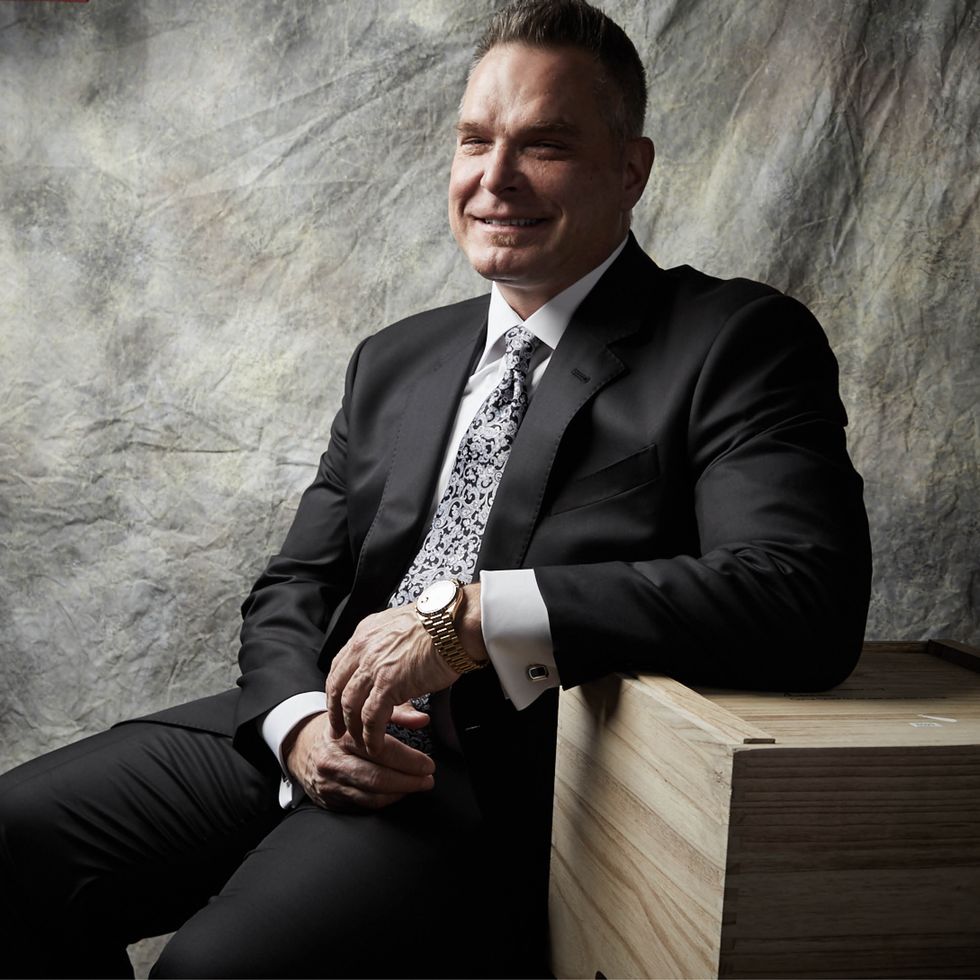 Memorial Day weekend unofficially marks the beginning of summer, and thus kicks off a sizzling season of backyard barbecues, beach retreats and festive gatherings with food and friends. For renowned chef and famed pit master Ronnie Killen, the upcoming long weekend will be spent combining the best of all of the above for an epic traveling pop-up of sorts across the border. And you are invited.
---
Killen, a two-time James Beard semi-finalist who recently opened Killen's TMX in Pearland, is collaborating with The Resort at Pedregal — aAAA Five Diamond, Forbes Five-Star Resort in Cabo San Lucas — to host a three-day culinary extravaganza spotlighting Baja-inspired cuisine with a bold barbecue twist. "I visited Cabo San Lucas several times before opening TMX and took private cooking classes at Pedregal," he explains, noting that the chefs he began building relationships went so far as to mentor him on specific skills and techniques and taught him the lessons their grandmothers used in the kitchen. "After a few classes and lots of visits to Mexico, they extended an invitation for me to host a chef event onsite, and I was like, 'Heck yeah!'"
Beginning Friday, May 24, Killen will helm the kitchen for a Texas takeover at the luxury resort's oceanfront Don Manuel restaurant, offering a menu of a la carte items including his famed pork-belly burnt ends, brisket and big beef ribs. "I want to make sure that what we present is legit," he says, noting he is bringing protein from Snake River Farms and has already sent two barbecue pits on ahead of his arrival. And, he says, while the menu will no doubt have a Mexican flair to it, it will also have Killen's unique take — his own spices, sauces and rubs for things like tamales and barbacoa short rib. Leaving no stone — or plank of wood, rather — unturned, he's even consulted with the resort's culinary team on smoking meats with mesquite, carbone and post oak, ensuring the highest quality of barbecue as always.
The festivities will be enhanced by a boozy collab with Los Angeles-based, award-winning celeb mixologist Ryan Hooks, tequila samplings from Tequila Clase Azul and an elaborate fireworks program over the sandy beaches of the lux seaside resort.
After having hosted a successful pop-up at Austin's Foreign & Domestic in the past, this marks the first international pop-up for Killen, who says he is "thrilled" to be collaborating with The Resort at Pedregal in this capacity. "I can't wait to get down there and get my hands on what we've got — with customs and such, you never know what could happen!" he laughs. "But, I can't wait to get cooking — it is going to be a very exciting weekend."
Dispatches