Kin Dee Owners Open Takeout-Only Spot with Thai Spins on Fast-Food Faves
Sean Rainer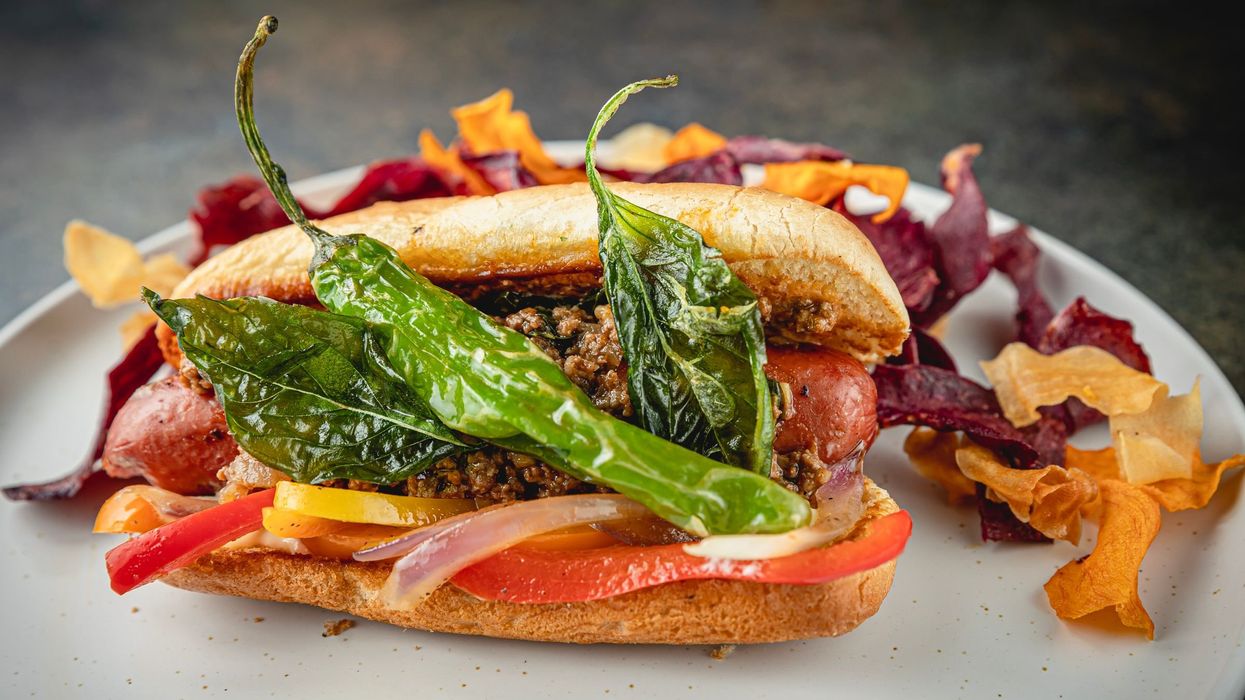 THE OWNER OF Houston's popular Kin Dee Thai has launched a ghost kitchen — a delivery- and to-go-only concept that first became popular during the pandemic — in the Galleria area. M Express Thai Kitchen sells unique Thai takes on American fast-food favorites like hot dogs, burgers, wraps and wings.
---
Restaurateur Lukkaew Srasrosiwan — who will also debut fine-dining restaurant MaKiin in the Hanover River Oaks highrise this summer — opened M Express with plans to expand the concept to other areas of Houston." M Express Thai Kitchen represents a unique addition to the vibrant and diverse Houston culinary community, and we are ecstatic to bring a new level of convenience to Houstonians and visitors alike," says Srasrisuwan in a press release. M Express is located within the Fair Food Co. ghost kitchen facility.
The 13-item menu features American comfort foods mostly eaten out of hand that are amped up with Thai flavors using authentic, quality ingredients. For instance, the Basil Beef burger is topped with Thai basil sauce and the usual fixings, or have it your way with bacon, cheese and a fried egg, while the chicken club sandwich is served with panang curry sauce. Its beef "drunken" hot dog is gussied up with ground beef topping, sauteed peppers and onions (chili, if you will), along with drunken noodle sauce and fried basil garnish. That's no Coney dog!
Snacky bites perfect for late-night cravings include shrimp nuggets, Sriracha wings, crispy wonton pad Thai, and several intriguing Thai-style dips from sriracha to Laab dip for its wonton chips, sweet potato chips, and to flavor other dishes. As per the usual with ghost kitchens, items can be ordered for pick-up or delivery via third party food delivery platforms like UberEats, ChowNow, DoorDash and GrubHub.
To develop the new menu, Srasrisuwan collaborated with two local award-winning Thai chefs, who take the nicknames "Chef O" and "Chef Bell." Together, they bring cooking experience from resorts in their native Thailand as well as working as consultants for Kin Dee. Chef O has won culinary competitions in Thailand and proudly dons his awards in photos.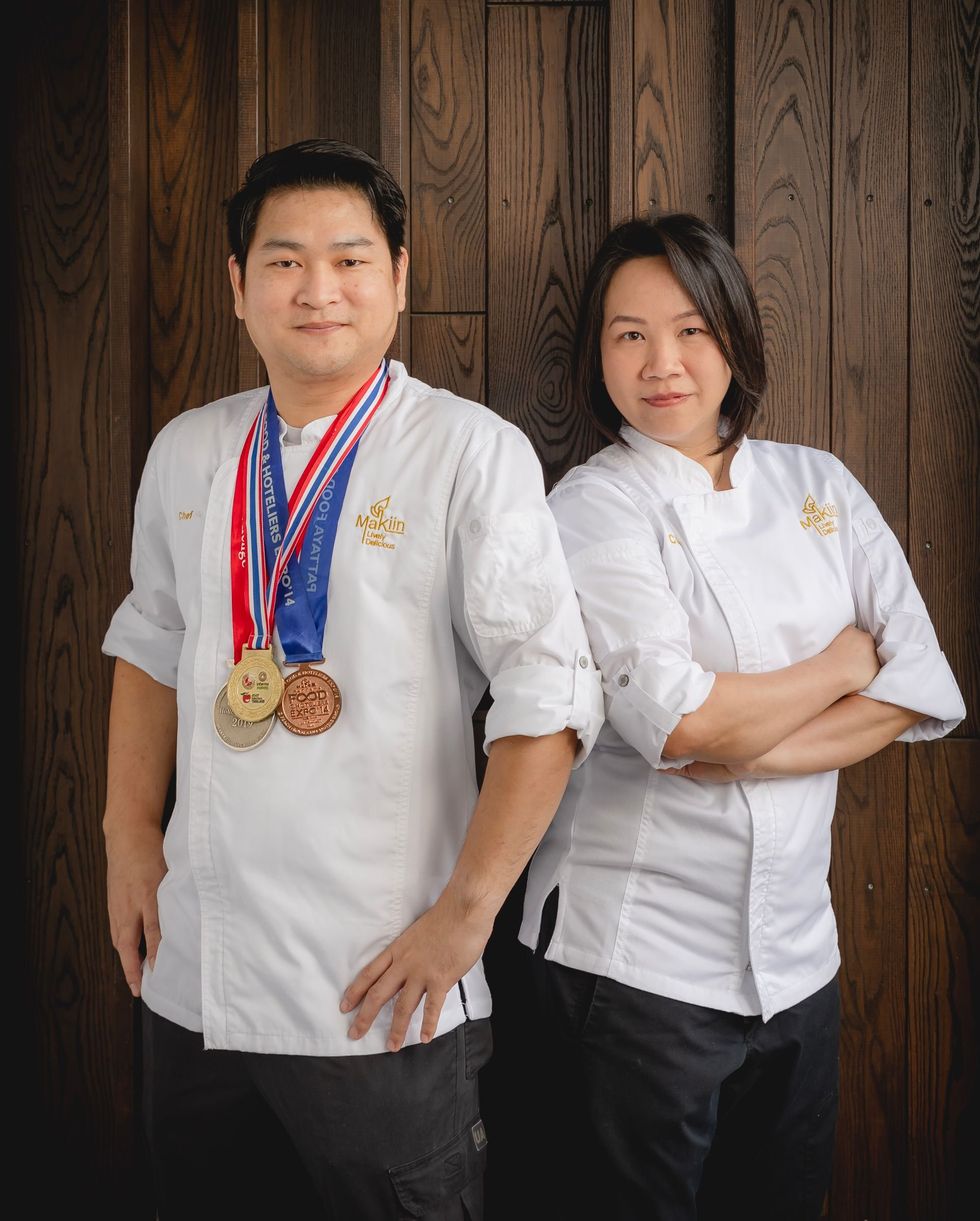 Chef O and Chef Bell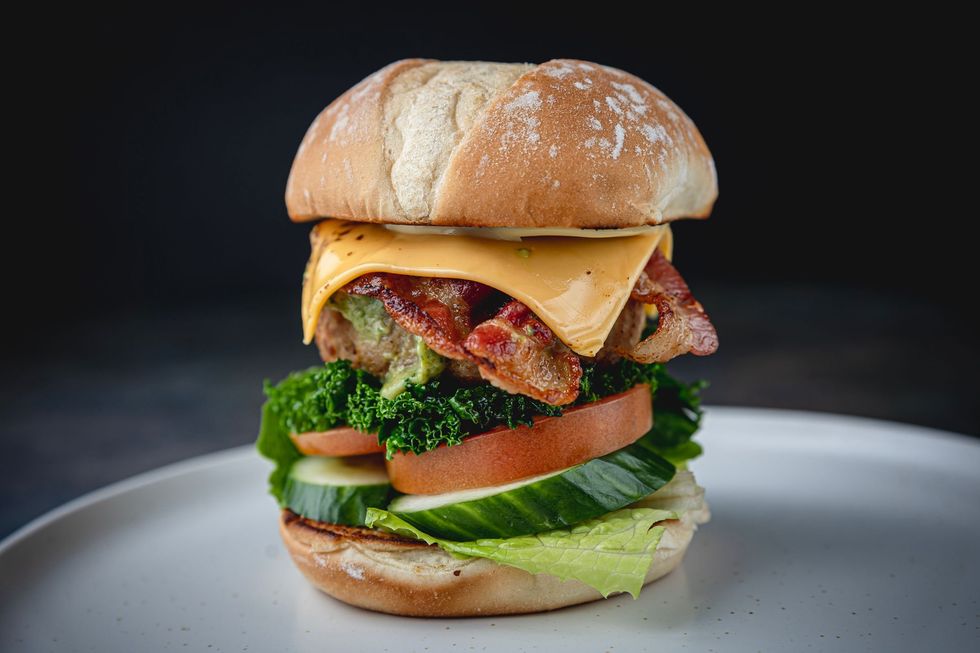 Green curry pork burger