Latest Dish: March 2019
Houston's Best Food News, in Small Bites ...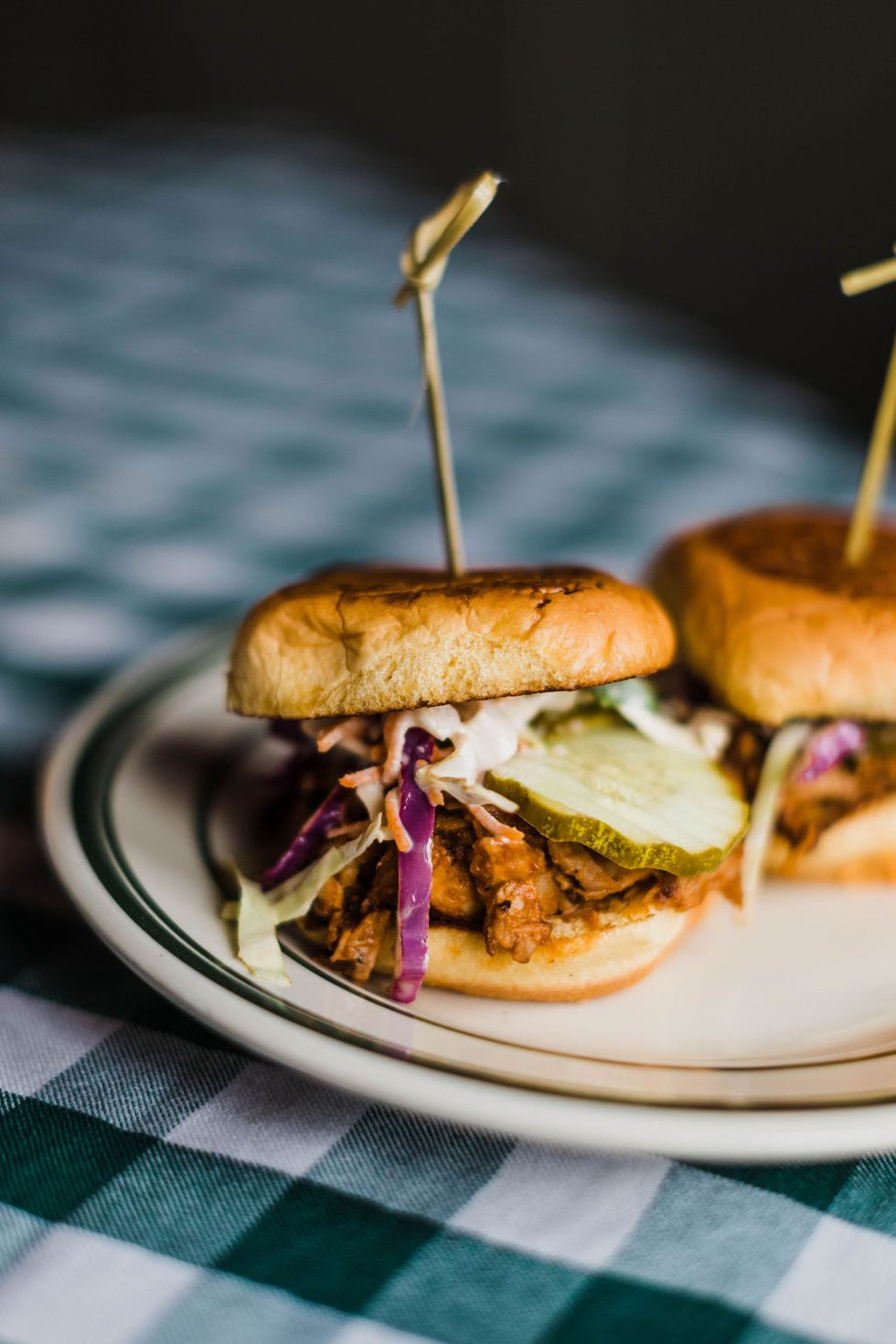 Jonathan's the Rub has launched weekend brunch at its new Memorial Green location. The menu offers comfort-food classics like bread-pudding French toast and a breakfast burger piled high with toppings and Jonny sauce between English muffins. 12505 Memorial Dr., 713.808.9291
---
Burger boom: Austin's Hopdoddy (449 W. 19th St.) continues its takeover, opening a new location in the Heights Waterworks development. Family-owned Buff Burger (10550 Westheimer Rd.) has opened its third location in West Houston featuring a revamped menu and full bar. In addition to new burgers and loaded tots, Buff now offers the option to make any sandwich "in the Buff" — lettuce-wrapped, keto-friendly, Whole 30-approved or vegetarian.
Sweet, not sour! B.B. Lemon has officially launched happy hour — here, it's Lemon Hour — offered weekdays from 3pm to 6pm. Craft cocktails are $8, and oysters are half-priced. Running late? Try the new late-night menu, with happy-hour deals and select regular-menu items offered on special, 10pm to close. 1809 Washington Ave., 713.554.1809
Get your meat sweat on! The much anticipated Blood Brothers BBQ (5425 Bellaire Blvd.), run by brothers Robin and Terry Wong with pitmaster Quy Hoang, has bowed. In the Washington Corridor, Brenham's Truth BBQ (110 S. Heights Blvd.) has also opened its doors to eager diners, serving up classic Texas 'cue including beef and pork ribs, chopped brisket and sides in the sprawling space which once housed J. Black's.
Now open: Dish Society has opened its fifth location in the Heights Central Station mixed-use development. Along with its familiar menu and fast-casual approach, this location boasts an ambitious beverage program featuring local Kickin' Kombucha and Recharge Brewing Co.'s nitrogen-infused cold-brew coffee on tap, and a cozy board game corner complete with life-size Scrabble. 1050 Yale St.
Retail therapy first, spice for the soul second. Pepper Twins has opened its sixth area location at CityCentre in the second-floor space above Urban Outfitters. Like its other locations, the restaurant will offer up a fiery menu of Sichuan plates incorporating exotic spices and peppercorns. In CityCentre, 832.831.2163
Carmelo's Cucina Italiana has closed to undergo extensive renovations, and will reopen as a new concept in the late spring. Proprietor Benjamin Berg and his brother, exec chef/partner Daniel Berg, acquired the restaurant last year. They plan to make "several exciting menu and design improvements." 14795 Memorial Dr., 281.531.0696
Coming soon: The Original Ninfa's at Uptown is slated to open in the space formerly housed by Peska this May. Like its counterpart on Navigation, the new restaurant will offer the classic lunch and dinner menus along with weekend brunch, but will also be open for weekday breakfast. Legacy Restaurants has named Jason Gould as its executive chef. 1700 Post Oak Blvd.Washington reborn? White-washed patio lounge Axis & Alibi (5701 Washington Ave., 713.510.3127) has opened in the former Wabash space, and down the street, a former pawn shop gets new life as beer garden and party place Bottled Blonde (4901 Washington Ave.), slated to open later this year.
And in Midtown, 77 Degrees opens this month above Jack & Ginger's, by the same owners. The spacious Caribbean-inspired rooftop bar offers tapas, cocktails, cabana-style seating and skyline views. 2416 Brazos St., 713.882.1221 
AT TOP: "Root beer" sliders at B.B. Lemon
Food+Travel