Local Org Goes Online During Autism Awareness Month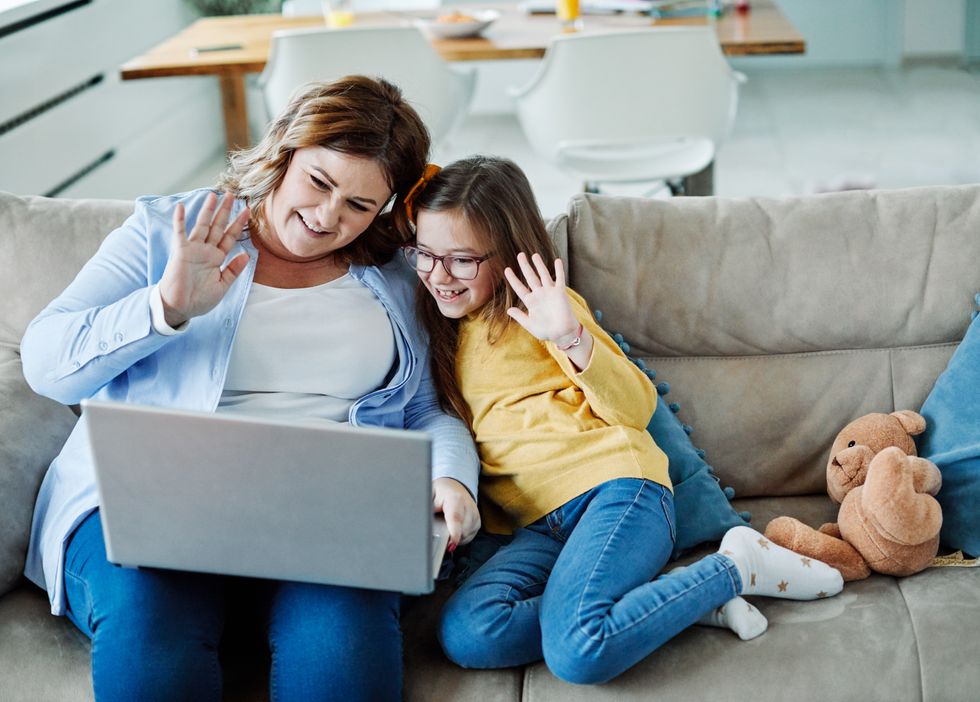 Students throughout Texas are settling into a new normal. Virtual homeschooling means that teachers, administrators, parents and students need to adapt. For a population that relies on routine and structure, individuals with autism are undoubtedly navigating new and unsettling waters. April is Autism Awareness Month, and Social Motion Skills, Inc. — a local nonprofit that focuses on providing life path solutions for those with autism, ADD, social anxiety and similar special needs — is shifting its model to serve clients from afar. The organization is also offering tips to help families with children of different abilities succeed.
---
Social Motion Skills focuses on personal development, judgment and decision making, and offers children and their families the opportunity to practice those skills with each other. In recent weeks, Social Motion has moved those opportunities online, thanks to Zoom meetings and digital communication.
Wendy Dawson, the group's founder and executive director, explains that quick planning set her team up for success. "We had been testing a virtual platform for a couple of years. Never in a million years did we think we would have to lift our whole platform up on Zoom," she says with a chuckle of disbelief. "Teachers were trained quickly, and we've been receiving heartwarming testimonies. One mom undergoing cancer treatments said the daily meetings have been a lifeline for her son, and that it's great to have someone looking over him while she deals with her own health."
"We honed in on our parent-support initiatives," she continues. "When you enroll your child with us, you also get parent training. Parents receive training on how to become their child's social coach." Parents enrolled with Social Motion Skills are continuing their group meetings remotely, and are encouraged to practice what they've learned while working and schooling from home.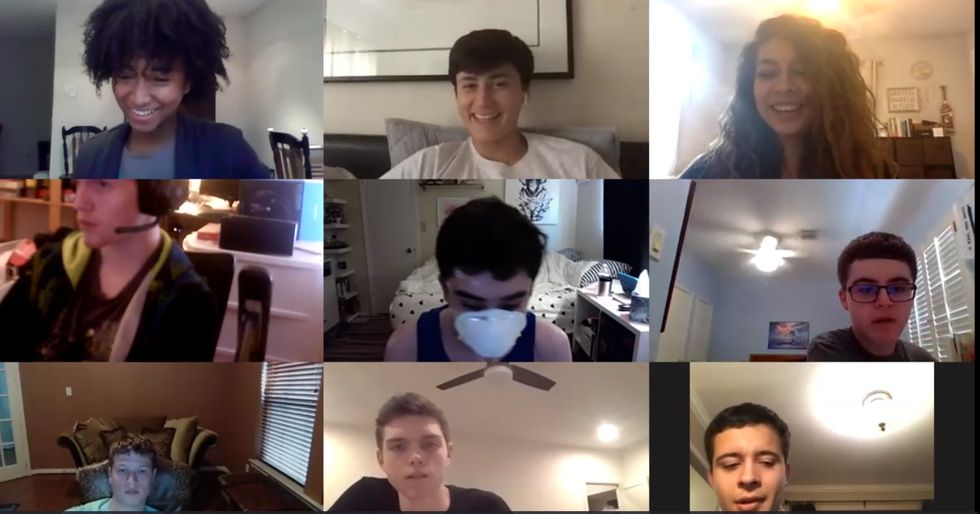 A group video-chat among Social Motion clients
As for parents in general, regardless of their children's capability level, Dawson stresses, "Take the pressure off yourself, and remember you don't have to be perfect. This is an opportunity to be a positive model for your kid. Even if they see you crying or worried, explain to them, 'We're going to get through this and learn together.'" She also reminds folks that social skills can be taught anywhere, at any time. "It's all about using family time to teach those social skills," Dawson says. "If there are siblings at home, get them involved. It's a team effort!"
Additionally, Dawson, the stepmother of a child with different abilities, offers suggestions on how to keep your child engaged and productive throughout the day. "These circumstances offer a huge learning opportunity for children to learn about what it's like to be part of the daily family operation," she explains. "Now they see that nothing happens by magic. All these things that just 'happen' are now a great teaching opportunity for a parent to share what is happening in a functioning household."
Dawson says that other opportunities for teaching children — of any ability level! — during this time include:
Preparing meals together
Learning how to load the dishwasher or wash dishes by hand
Creating a challenge between siblings of who can fold the towels in the perfect square
Setting the table by replicating an example of a completed set
Folding clothes and putting them away
Asking questions about emotions and feelings while reading a book
Taking moments in your day to discuss your own feelings, and walking through them with your kid ("It's so empowering!")
Being creative outside, perhaps through gardening
Taking funny and heartwarming photos and sharing them with others
"This is an opportunity to engage the child and build independence," Dawson adds. "And you're not adding more to your plate. Use everyday tasks to the extent possible to have your kids help you do what you need to do. It may take 10 minutes longer, but it's gotta get done and it's a way to involve your kid."
Dawson looks forward to and welcomes the challenges that come with remote programming, assuring readers and the public that Social Motion Skills is open for business. "Remember your small local nonprofits who are doing this work. We need you more than ever," she says, speaking directly to financial supporters. "Our parents and our community are fighting the battle, because these kids are not being served by the school districts. We are still here, and will continue serving these families."
Dispatches